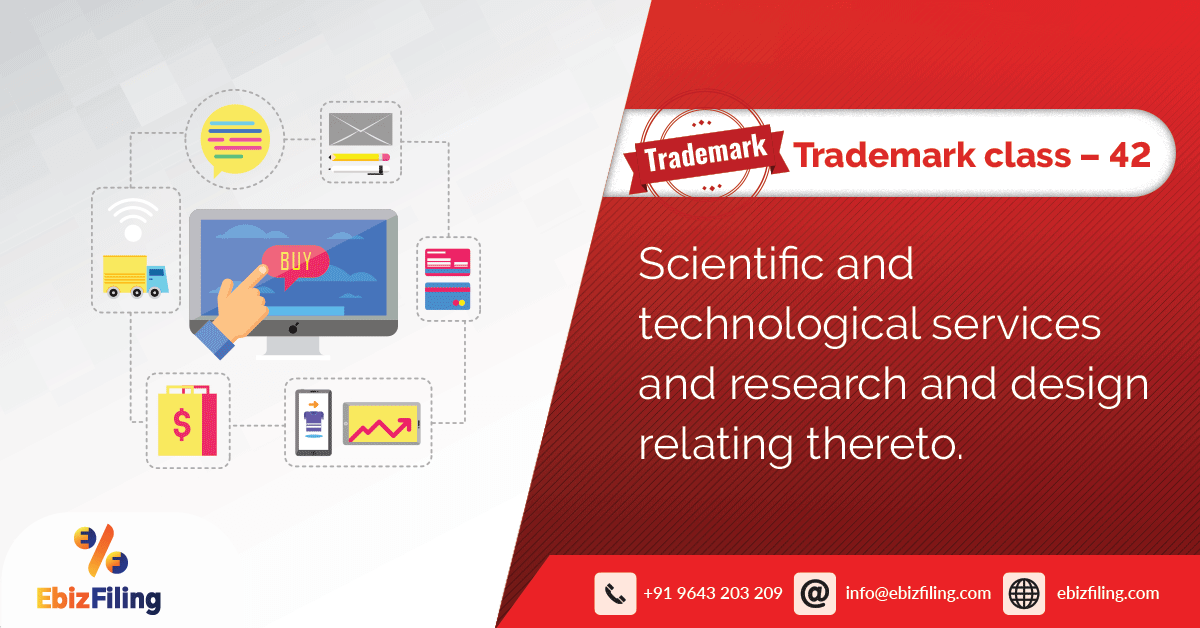 Trademark Class 42: Scientific and technological services and research and design relating thereto.
Products and services are  classified by IPindia.gov.in according to specific categories (also called Classes). Trademarks have to be applied or registered under  such specific class or classes as may be applicable. Herewith we are presenting an all inclusive guide to Class 42 of the Trademark Classification!
Trademark Class 42
Trademark Class 42 pertains to Scientific and technological services and research and design relating thereto, Industrial analysis and research services, Design and development of computer hardware and software.
For quick trademark registration  or comprehensive efiling or free consultation on public trademark search in India, please get in touch with us at www.ebizfiling.com  or write to us on info@ebizfiling.com or call +919643 203 209!
Comprehensive list of goods classified under Trademark Class 42.
IT services namely software developments, programming and implementation, computer hardware development, Hosting Services, and software as a services, Rental of computer hardware and facilities, IT consultancy, advisory and information services, IT security, protection and restoration, Data duplication and conversion services, data  coding services, Computer analysis and diagnostics and Research, development and implementation of computer and systems, Computer project management services, Data mining, digital watermarking, Computer services, Technological services relating to computers, Computer network services, Updating of memory banks of computer systems, data migration services, updating websites for others, monitoring of computer system by remote access.
Science and technology services.
Testing, authentication and quality control.
Design Services and rental, hire and leasing in connection with aforesaid, included in class; and advice, consultancy and information for aforesaid, include in this class.
The following services are not classified in Class 42:
business research and evaluations;
word processing and computer file management services;
financial and fiscal evaluations;
mining and oil extraction;
computer (hardware) installation and repair services;
services provided by the members of professions such as medical doctors, veterinary surgeons, psychoanalysts;
medical treatment services;
garden design;
legal services.
A detailed list of goods classified under Trademark Class 42.
| | | |
| --- | --- | --- |
| Analysis for oil-field exploitation | Data conversion of computer programs and data [not physical conversion] | Physics [research] |
| Architectural services | Design of interior decor | Quality control |
| Architectural consultation | Digitization of documents [scanning] | Quality evaluation of standing timber |
| Authenticating works of art | Dress designing | Quality evaluation of wool |
| Bacteriological research | Duplication of computer programs | Recovery of computer data |
| Biological research | Electronic data storage | Research and development of new products for others |
| Calibration [measuring] | Energy auditing | Research in the field of environmental protection |
| Cartography services | Engineering | Provision of scientific information, advice and consultancy in relation to carbon offsetting |
| Chemical analysis | Geological surveys | Scientific laboratory services |
| Chemical research | Geological prospecting | Scientific research |
| Chemistry services | Geological research | Providing search engines for the internet |
| Clinical trials | Graphic arts design | Server hosting |
| Cloud seeding | Handwriting analysis [graphology] | Software as a service [saas] |
| Cloud computing | Hosting computer sites [web sites] | Styling [industrial design] |
| Computer rental | Industrial design | Surveying |
| Computer programming | Information technology [it] consultancy | Technical research |
| Computer software design | Providing information on computer technology and programming via a web site420201 | Technical project studies |
| Rental of computer software | Installation of computer software | Technological consultancy |
| Computer system analysis | Land surveying / land surveys | Telecommunications technology consultancy |
| Computer system design | Maintenance of computer software | Material testing |
| Computer software consultancy | Mechanical research | Textile testing |
| Computer virus protection services | Meteorological information | Underwater exploration |
| Computer technology consultancy | Monitoring of computer systems by remote access | Updating of computer software |
| Construction drafting | Off-site data backup | Urban planning |
| Consultancy in the design and development of computer hardware | Oil prospecting | Vehicle roadworthiness testing |
| Consultancy in the field of energy-saving | Oil-field surveys | Water analysis |
| Conversion of data or documents from physical to electronic media | Oil-well testing | Weather forecasting |
| Cosmetic research | Outsource service providers in the field of information technology | Rental of web servers |
| Creating and maintaining web sites for others | Packaging design | Web site design consultancy |
About Ebizfiling -
EbizFiling is a concept that emerged with the progressive and intellectual mindset of like-minded people. It aims at delivering the end-to-
end incorporation, compliance, advisory, and management consultancy services to clients in India and abroad in all the best possible ways.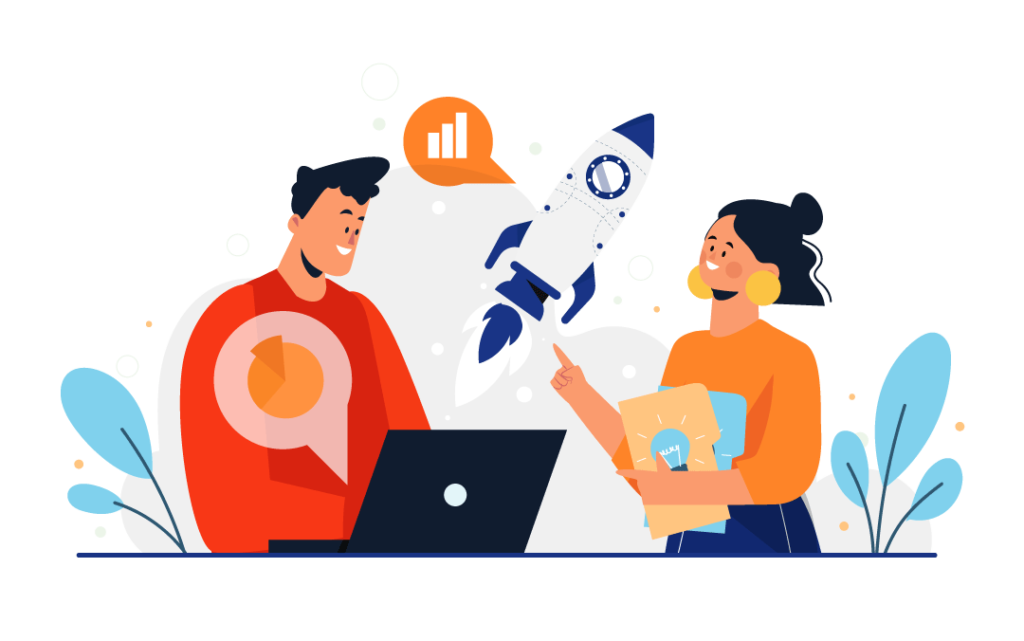 Reviews
EBIZFILING COMPANY IS GOOD. I APPRECIATE THEIR WORK, THEY HAVE BEEN VERY MUCH RESPONSIVE AND RESPONSIBLE, THEIR SERVICE COMES AT AN AFFORDABLE PRICE. TOO GOOD TO BELIEVE. KEEP ROCKING GUYS! GOD BLESS.

I wanted to register my business on E-commerce and my colleague suggested me Ebizfiling. I am glad we made the right choice of choosing them.

I was amazed to see the great offers for women entrepreneurs. It was a delightful experience working with you and your team.