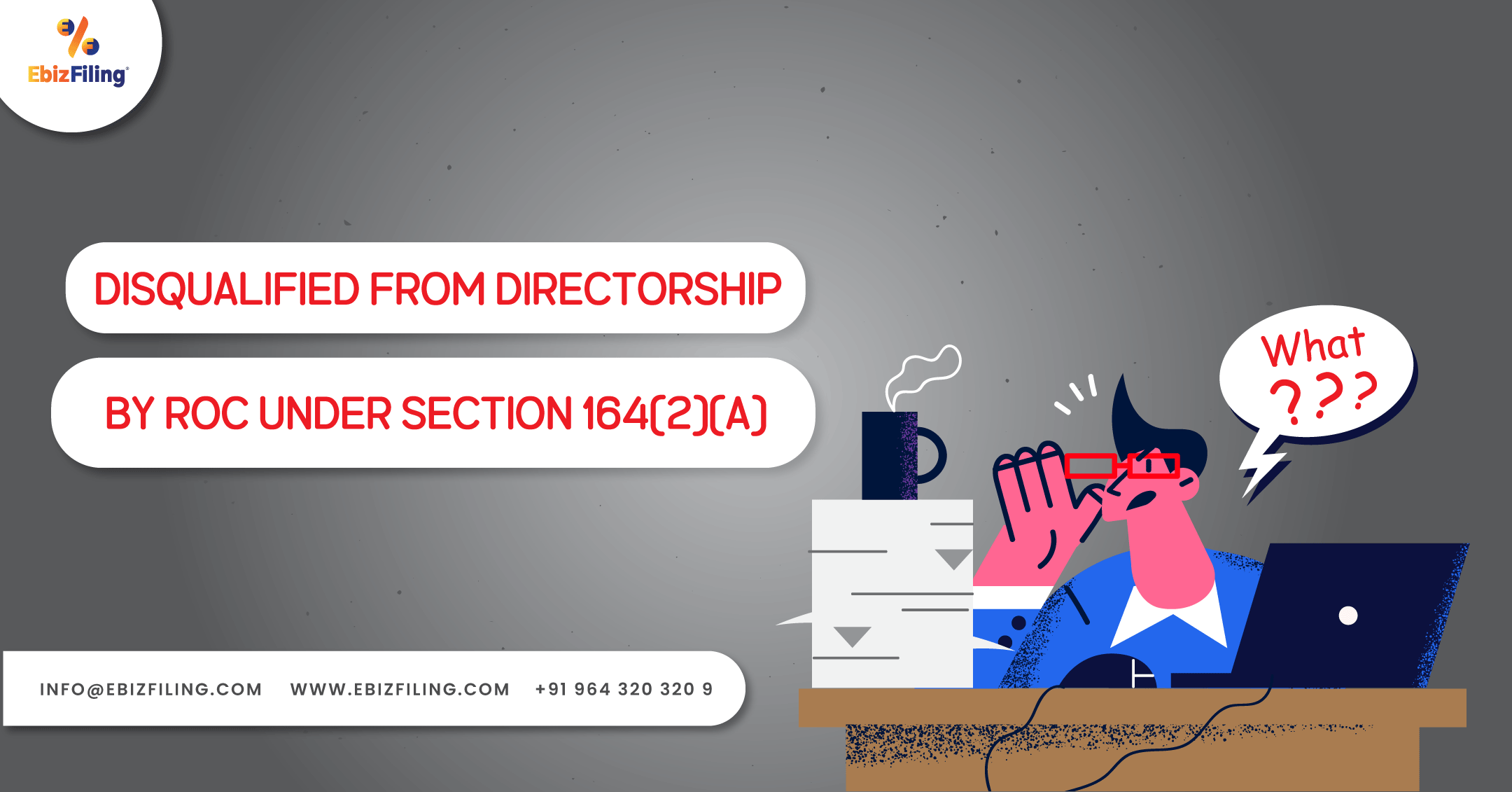 All you need to know on Disqualification of Directors u/s 164(2)
What is Section 164(2)? And information on Disqualification of Directors u/s 164(2)
The Director Identification Number (DIN) is a number assigned by the Central Government to individuals who want to become or are already directors of a corporation. A DIN is required for all company directors. Section 164(2) of the Companies Act, 2013 allows the Registrar of Companies (ROCs) to reject a director's DIN. This article focuses on the Disqualification of Directors u/s 164(2).
Introduction
When the ROC (Registrar of Companies) disqualify a director, he or she is barred from serving as a director of any company for the duration of the disqualification. The Act's Section 164(2) has a broad scope. When a corporation in which a director holds the directorship commits a default, it brings the director under the ambit of disqualification.
Let's have a look at "What is Section 164(2), before understanding about the Disqualification of Directors u/s 164(2).
What is Section 164(2)?
According to Section 164(2), a director is ineligible to be re-appointed as a director of a business or to be appointed as a director of another company for five years after the company of the director fails to comply with the following:
For three consecutive financial years, has not filed annual returns or financial statements

Has failed to return any deposits it has accepted, pay interest on deposits, redeem debentures on the due date, pay the interest due on debentures, or pay any dividend declared for a period of one year or longer.
What is Disqualification of Director as per Section 164 (2)?
According to section 164(2) (a) of the Companies Act, 2013, if a company fails to file financial statements or annual returns for three years in a row, the ROC has the authority to list the directors of the default company as Disqualified Directors by deactivating their DIN (Director Identification Number), and the directors will be ineligible for appointment or reappointment for a period of five years.
The DINs of all the directors marked as inactive by the ROCs in 2017 due to disqualification under Section 164(2) were forbidden from serving as directors in any other company for the next five years. After the MCA de-flags the disqualification of DIN, a director who has been disqualified under Section 164(2) of the Act is entitled to be re-appointed as a director of a business. After five years from the date of disqualification, the MCA will de-flag the disqualified DIN (Director Identification Number).
Reasons for Disqualification of a Director
When a company fails to pay interest on deposits or reimburse a deposit it has received.

If the organisation fails to pay the required interest or redeem the debentures by the due date.

Failure to pay the declared dividend and continuing to do so for more than one year may result in the company's director being disqualified.

If the director has applied for insolvency adjudication.

If the director has been previously disqualified by a court.

If the board of directors fails to disclose their or joint ownership interests in any corporation.

If the director has been convicted of a crime and sentenced to more than 6 months in prison by a court.

If a court determines that the director is mentally ill.

If the company's director is found guilty under section 188 of the Criminal Code for party transactions made by the director in the previous five years.

Directors who are still insolvent can be disqualified by the court.
Information on appealing Director Disqualification
An order disqualifying a Director does not take effect within 30 days of a conviction resulting in a sentence or order, according to the Companies Act 2013. As a result, anyone who has received an order has 30 days to file returns and appeals in order to stop the proceedings.
Once an appeal is filed, the person will continue to serve as Director for another seven days after the appeal or petition is dismissed. As a result, anyone who has been disqualified as a Director must file an appeal as soon as possible, along with any overdue returns, in order to have a strong chance of continuing to act as a Director.
Important solution for Disqualification of Directors u/s 164(2)
The Companies Act of 2013 makes no provision for the removal of the DIN's disqualification. A director can appeal a DIN disqualification to the National Company Law Appellate Tribunal (NCLAT) and request a temporary stay order. The order disqualifying a director will not take effect until 30 days after it is passed under the Act.
When a director files an appeal with the NCLAT, he or she retains his or her position as a director of the defaulting firm for the next seven days. A director has seven years to file the annual returns in order to avoid being disqualified. There is no system in place to re-appoint a disqualified director. After five years from the date of disqualification, a disqualified director can be reappointed.
Directors can also take their case to the High Courts to have their director disqualification lifted. However, different High Courts have differing opinions on whether Section 164(2) disqualification should be lifted. The High Courts of Gujarat, Karnataka, Madras, and Allahabad, for example, have awarded remedies with specific directives and revoked the ROC lists, which included ineligible directors. The Mumbai High Court, on the other hand, does not grant a remedy for the director's disqualification.
Conclusion
Several company directors moved the High Court/National Company Law Tribunal ("NCLT") to have their DINs and companies revived under Article 226 of the Indian Constitution and Section 252 of the Companies Act, 2013.
The company must file an application to resuscitate itself in respect to the disqualification of directors under section 252(3) of the Companies Act. This application can also be submitted by a member, creditor, or even a worker. However, disqualified directors are not eligible for re-appointment in the same or any other corporation unless they correct their error.
About Ebizfiling -
EbizFiling is a concept that emerged with the progressive and intellectual mindset of like-minded people. It aims at delivering the end-to-
end incorporation, compliance, advisory, and management consultancy services to clients in India and abroad in all the best possible ways.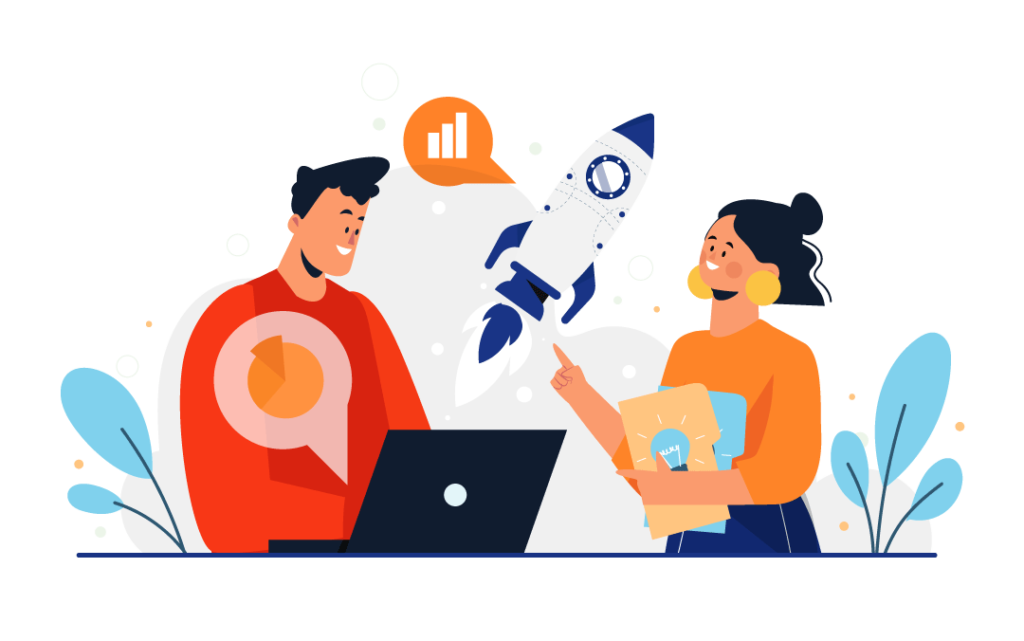 Reviews
I took import export certificate from the ebizfiling. They have done the work on time.. Thank you for making my import export certificate in time 😊

It is a very professional set up and a really dedicated team. You guys did a great job for my Trademark application in a really short time. All the best to you and your team.

Finally, we can concentrate on our business & let consultants take care about compliances. Tried ebizfiling after being very unsatisfied with my previous CS. Really impressed with their process, their commitment to deadline & followups. I was a little late in filing Form-8 for my LLP this year, thanks to my previous consultant & wanted to change my compliance manager. Ebiz did a fabulous job in minimising the penalty & filing on time. Cheers to Aishwarya & Nilesh for their teamwork and knowledge. I had dropped mails to other firms too to hire them but these guys' awareness about the compliance law drove me towards Ebiz. Affordable fee is a big Plus. Will be using them for all compliance related services.