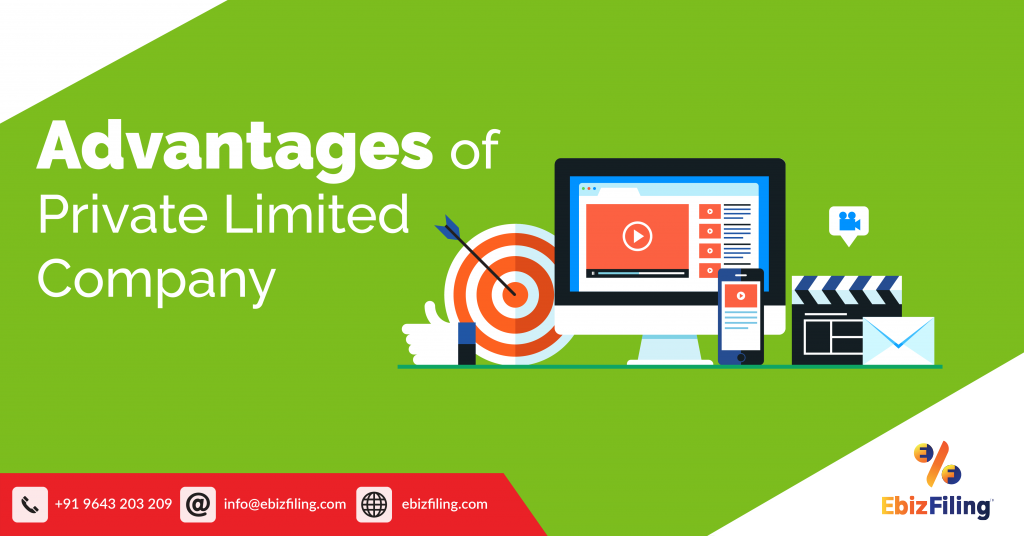 Advantages and disadvantages of Private Limited Company
Advantages and disadvantages of Private Limited Company
Before starting a business, there are many things that run through our mind and one question that comes to everyone's mind is whether to incorporate a Private Limited Company or not? What are the Advantages of Private Limited Companies? Are there any disadvantages of a Private Limited Company?
What is a Private Limited Company?
A Private Limited Company is formed lawfully with Limited Liability or Legal Protection for its shareholders but that places restrictions on its ownership.
A Private Limited Company is a company which is privately held for small businesses. The liability of the members of a Private Limited Company is limited to the number of shares respectively held by them. Shares of Private Limited Company cannot be publicly traded.
Private Limited Company is the simplest and a very popular form of Business Registration in India. It can be registered with a minimum of two people. Limited liability protection to shareholders, ability to raise equity funds, separate legal entity status make it the most recommended type of business entity for millions of small and medium-sized businesses that are family-owned or professionally managed.
Minimum Requirement for Private Limited Company
A minimum number of two Directors who are adults.
One of the Directors of a Private Limited Company has to be an Indian Citizen and Indian Resident.
The other Director(s) can be a Foreign National.
It is also required to have two Shareholders of a company.
The Shareholders can be natural persons or artificial legal entities.
Private Limited Company Registration Process
Registration of a Pvt Ltd company in India is complete an online process. Recently the MCA has replaced the earlier SPICe form with a new web form called SPICe+ (SPICe Plus). Hence, Incorporating a Private Limited Company is even easier now.

Now you can Incorporate a Private Limited Company, with a single application for Name Reservation, Incorporation, DIN Allotment, Mandatory issue of PAN, TAN, EPFO, ESIC, Profession Tax (Maharashtra), and Opening of Bank Account.

SPICe+ is divided into two parts as follows:

1. Part A: Apply for the Name Reservation of the company in Part A of the form Spice+. It can be used for taking the name approval of the proposed Company and also for filing Company Registration in one go.

2. Part B: In Part B of the Form Spice+, apply for the following services:
Incorporation
DIN(Director's Identification Number) allotment
Mandatory issue of PAN
Compulsory issue of TAN
Issue of EPFO registration
Mandatory issue of ESIC registration
Issue of Profession Tax Registration(Maharashtra)
Mandatory Opening of Bank Account for the Company and
Allotment of GSTIN (if so applied for)
Advantages of Private Limited Company
No Minimum Capital
No minimum capital is required to form a Private Limited Company. A Private Limited Company can be registered with a mere sum of Rs. 10,000 as total Authorized Share capital.
Separate Legal Entity
A Private Limited Company is a separate legal identity in the court of the law, meaning assets and liabilities of the business are not the same as the assets and liabilities of the Directors. Both are counted as different. A Private Limited Company separates Management and Ownership and thus, managers are responsible for the company's success and are also answerable for the company's loss.
Limited Liability
If the company undergoes financial distress because of whatsoever reasons, the personal assets of members will not be used to pay the debts of the Company as the liability of the person is limited.
For e.g. If a Private Limited Company takes any loan and is unable to pay it off, the members are responsible to pay only that much how much they own towards their own shareholding i.e. the unpaid share value. This means, if you have no balance payable towards the number of shares you hold, you are not payable towards any debt payable by the company even if the debt/credit amount remains unpaid.
Fund Raising
A Private Limited Company in India is the only form of business except for Public Limited Companies that can raise funds from Venture Capitalists or Angel investors.
Free & Easy transfer of shares
Shares of a company limited by shares are transferable by a shareholder to any other person. The transfer is easy as compared to the transfer of an interest in a business run as a proprietary concern or a partnership. Filing and signing a share transfer form and handing over the buyer of the shares along with a share certificate can easily transfer shares.
Uninterrupted existence
A Private Limited Company has 'Perpetual Succession', which is continued or uninterrupted existence until it is legally dissolved. A company, being a separate legal person, is unaffected by the death or other departure of any member but continues to be in existence irrespective of the changes in membership. 'Perpetual Succession' is one of the most important characteristics of a company.
FDI Allowed
In a Private Limited Company, 100% Foreign Direct Investment is allowed that means any foreign entity or foreign person can directly invest in a Private Limited Company.
Builds Credibility
The particulars of the company are available on a public database. This improves the credibility of the company as it makes it easy to authenticate the details
Disadvantages of a Private Limited Company
One of the main disadvantages of a Private Limited Company is that it restricts the transferability of shares by its articles.
In a Private Limited Company the number of shareholders, in any case, cannot exceed 50.
Another disadvantage of a Private Limited Company is that it cannot issue prospectus to the public.
In the stock exchange shares cannot be quoted.
About Ebizfiling -
EbizFiling is a concept that emerged with the progressive and intellectual mindset of like-minded people. It aims at delivering the end-to-
end incorporation, compliance, advisory, and management consultancy services to clients in India and abroad in all the best possible ways.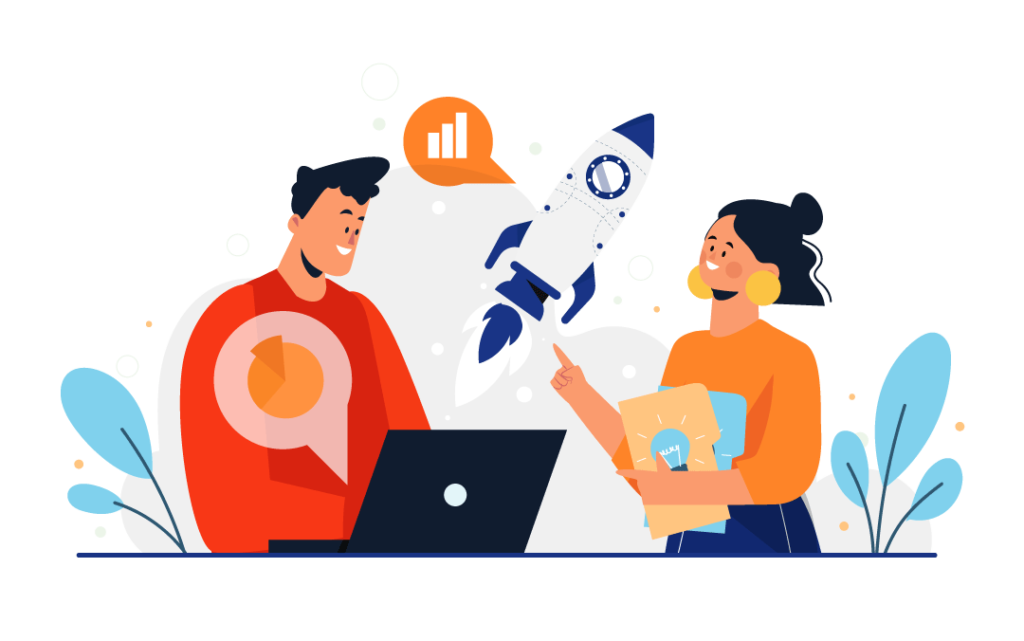 Reviews
Begining day one the focus was on how to help the customer i.e me. Be it the way the process is explained or timely updates on the process or how to be on time in ensuring the documentation is done, the team was very professional. I would definitely recommend this team and definitely use their service again and again.

Very efficient service to get yourself registered with your Business. Had a very good experience.

Highly professional team. Execution Manager Jayesh handled incorporation and post compliance of our foreign subsidiary to perfection in spite of lockdown hurdles. Anuja was our SPOC and they also provided full tax and accounting compliance retainer ship at reasonable charges. Highly recommend!