ITR Filing- Post Office offers an option to file ITR at CSC Counter
Income Tax Return filing is an important task that every taxpayer has to comply with every year without fail. The taxpayers find it hustling to file an Income Tax Return, however, these days thanks to Income Tax Consultants, it has become easy for the taxpayers to file the Income Tax Return online. Also, there are many online Income Tax Filing Portals available through which the taxpayer can file their Income Tax Return online easily. Now, there is one more good news as the Post office in India has come forward and offered an option to the taxpayers make ITR Filing at the nearest Post office's Customer Service Centre.
What is CSC Counter?
The CSC counter i.e. Customer Service Centre Counter is a 'single access point' for the people of India across the country. Here, customers can avail various postal banking and insurance related services at a single window. It is a platform where any person can seek information related to various Government schemes and benefits. Also, the CSC Counter of the post office helps customers avail the facilities of various e-services under the 'Digital India Program'.
ITR Filing at CSC Counter of India Post
To facilitate the taxpayers, now post office has announced that the lakhs of salaried taxpayers of the country can make ITR Filing at the CSC Counter at nearest post office. The India Post announced this via a tweet that said "Now no need to travel far to file your income tax returns. You can easily access income tax return services at your nearest post office CSC counter,"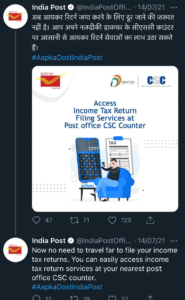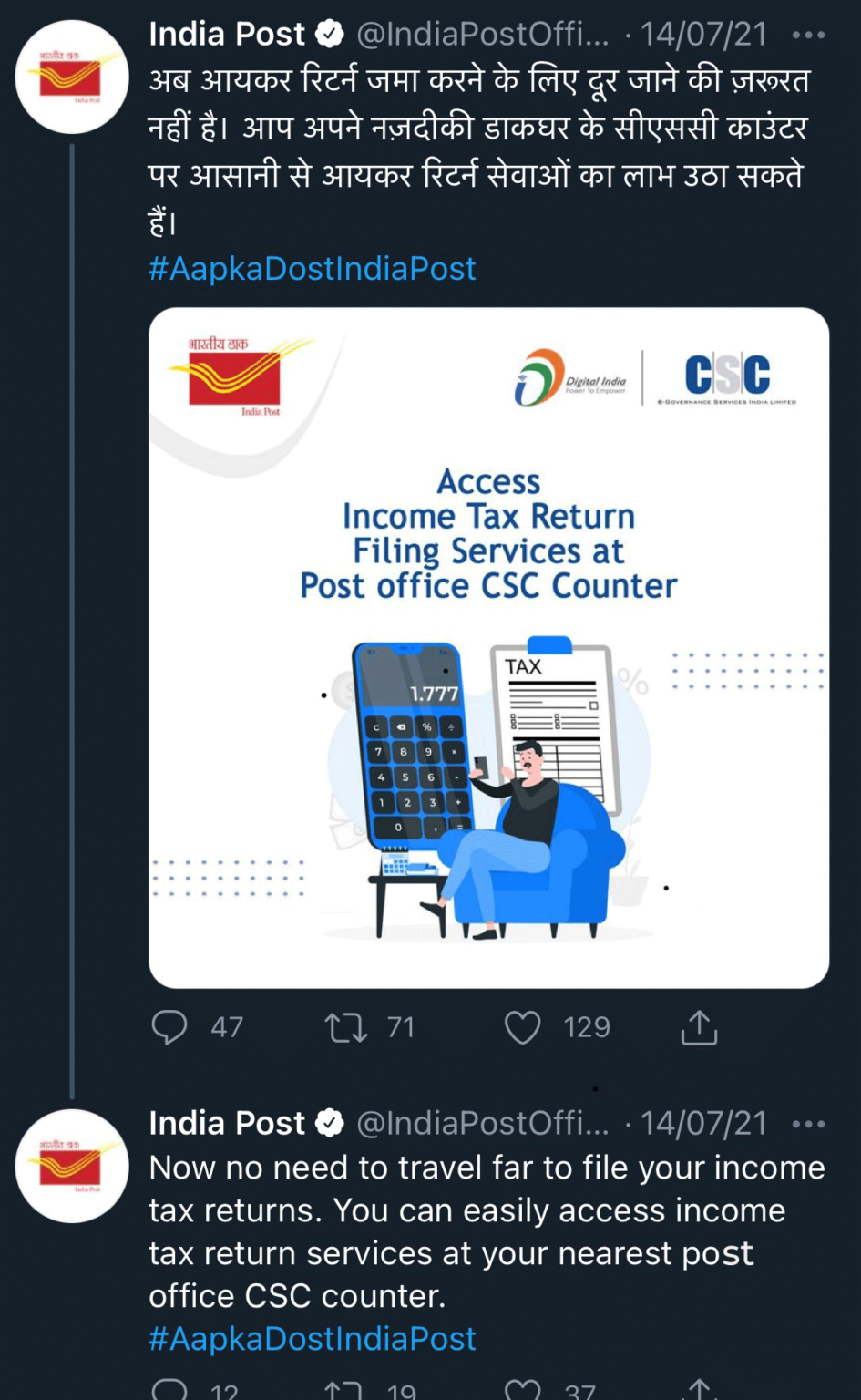 Suggested Read: ITR filing for Financial Year 2020-21
It is interesting to know that recently, the Income Tax Department recently introduced an upgraded e-filing Income Tax Portal www.incometax.gov.in to facilitate the Taxpayers. The India Post  announcement is an addition to the hustle free Income Tax Filing process in India.
About Ebizfiling -
EbizFiling is a concept that emerged with the progressive and intellectual mindset of like-minded people. It aims at delivering the end-to-
end incorporation, compliance, advisory, and management consultancy services to clients in India and abroad in all the best possible ways.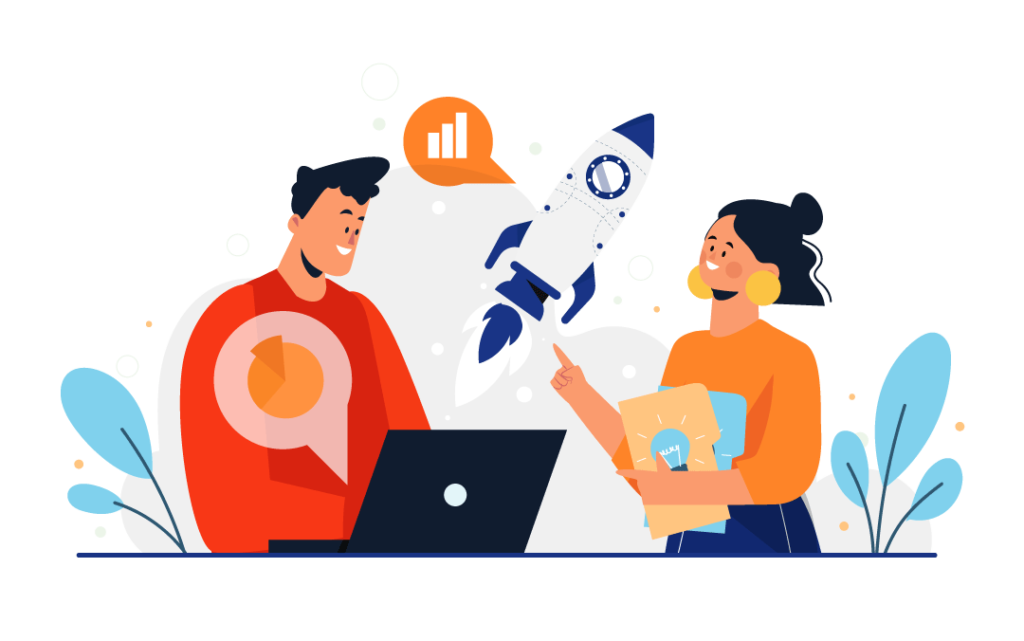 Reviews
(Translated by Google) Ebizfiling has a company providing support for time period service and proper guidance. It is my personal experience at present. Chandrashekhar Nimmalwar. Today Aas Family Foundation (Original) ईबिज फायलीग की सेवा समय अवधि कार्य प्रणाली एव उचित मार्गदर्शन के लिए सहायता प्रदान कम्पनी है।यह मेरा वर्तमान में नीजी अनुभव है। चन्द्रशेखर निममलवार। आज आस परिवार फाउंडेशन

Well coordinated effort to file our first GST return. Thanks to the team.