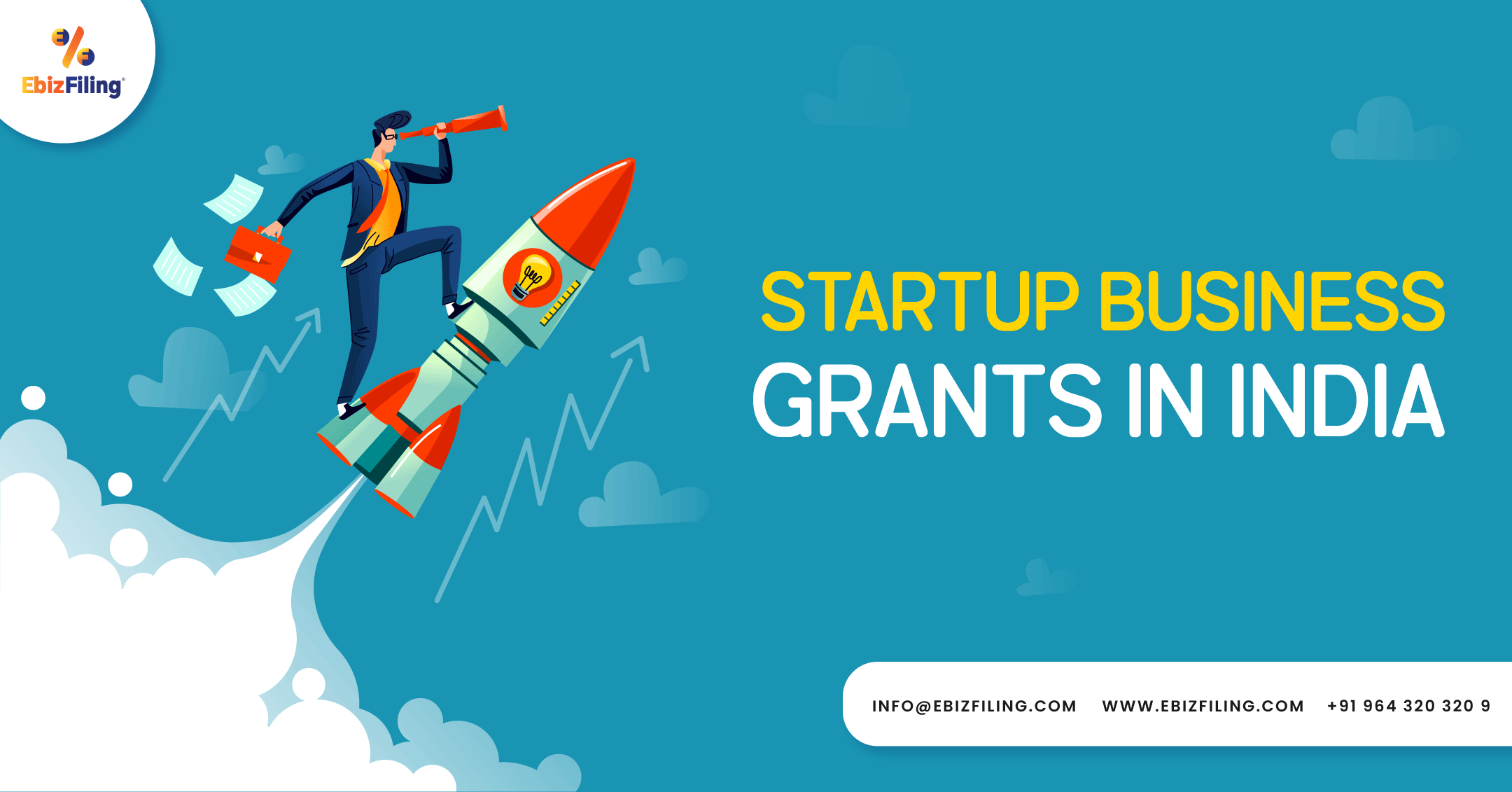 A complete guide on Startup Business Grants In India
What is Startup in India? And Startups Business Grants in India
Introduction
The simple availability of financing is a critical issue for entrepreneurs looking to expand their Startups. Many business concepts never get off the ground due to a lack of funding. To address this issue, the Indian government has established the Startup India Seed Fund Scheme through which the government provides financial aid to entrepreneurs. Startup seed fund Scheme is one of the example to boost Startups. There are many other Startup Business Grants in India that will help Entrepreneurs in boosting their business. This article will help Startups to learn about grants for Startups in India and "How to invest in Startups in India?"
What is a Startup India?
The Government of India has launched a program called Startup India. Indian Prime Minister Narendra Modi first announced the campaign during a speech on August 15, 2015. This initiative's action plan focuses on three areas: Simplification, Hand-holding, and Collaboration.
Benefits of Startups in India
Startups that are registered under the Startup India scheme are tax-free. This exemption is only available for the first three years. Incubators are free from paying taxes on any investment that is worth more than the market price.
One of the advantages of Startup India is that it allows qualifying businesses to register using a single form. This can be done through the Startup India smartphone app. The application features a single form that startups can use to register.
Startups can self-certify their adherence to nine labour and environmental rules. In this instance, no inspections will be carried out for three years.
Startup Business Grants in India
Despite the country's thriving startup environment, getting funding and investors for early-stage and growth-stage firms and entrepreneurs is difficult. The following are the different Grants for Business available in India to help you in boosting your Startups.
Multiplier Grants for Startups
The Multiplier Grants Scheme is offered by the Department of Electronics and Information Technological with the goal of supporting and funding businesses such as IT, analytics, enterprise software, Internet of Things, artificial intelligence, and technology hardware. The program's goal is to promote and accelerate the development of innovative goods developed in Indian companies. For a period of two years, the grant grants a maximum of INR 2 crore. In short, the Multiplier grant scheme focuses on Startups that are into IT (Information Technology) and Electronics.
Zone Startups grants for Business
Zone Startups India, which is part of the Ryerson Futures Network, which runs accelerator programmes all over the world, assists startups with a full range of services and resources for building businesses, including funding, mentorship, access to talent, networking opportunities, and a soft landing into the North American market. Throughout the year, Zone Startups India invites online applications. At this time, applicants are not required to provide a formal business plan. The grant budget is in the range of Rs 50 lakh to Rs 3 crore. The preferred Startups for Zone Startups is Technology (AI, EdTech and so on).
PRISM's TePP (Technoprenuer Promotion Program)  
The TePP is a project of the Indian government's Department of Science and Technology. With the help of promotion and investment, the initiative attempts to help individual innovations become successful businesses.
Individuals can apply for startup company funding through this program to help them take an innovative concept to the next level and commercialize it. The program gives funds at several stages: conceptualization, fabrication, development, trial, and application, all the way to turning it into a commercial firm, with ticket sizes ranging from Rs. 2 Lac to Rs. 100 Lac.
Unlimited Indian Organization
Unlimited India is a non-profit that assists early-stage social entrepreneurs in growing their social enterprises. Early-stage startups in the first 0-5 years are supported by the organization. Induction training, milestone setting assistance, personalized coaching, site visits, networking, finance, and other support are provided to selected entrepreneurs and social enterprises. Up-profit startups account for 38 percent of the businesses it sponsors.
Agriculture, Livelihoods, Education, Environment, Sports, Gender Equality, Health & Well-Being, Energy, Water & Sanitation, Financial Inclusion, Inclusive Development, and Housing are some of the priority sectors for the organization.
Startup India Seed Fund Scheme
The Startup India Seed Fund Scheme (SISFS) intends to help entrepreneurs with proof of concept, prototype development, product trials, market entry, and commercialization. This would allow these firms to progress to the point where they might seek funding from angel investors or venture capitalists, as well as obtain loans from commercial banks or financial institutions.
BIG (Biotechnology Ignition Grant Scheme)
The "bio-innovation capital" of the country, according to BIRAC, will originate from unique ideas with commercialization potential that emerge from start-ups or academic spin-offs. As a result, BIRAC's objective is to support the countless exciting ideas that are in need of finance and mentorship. This plan is carried out through the Biotechnology Ignition Grant (BIG), a grant program open to scientists and entrepreneurs from research institutes, universities, and start-ups.
To be eligible for this grant, the applicant must be an Incubate or have a registered company with a functional R&D laboratory. The program aims to encourage the commercialization of research discoveries by offering funding at an early point in the development process to help bridge the gap between discovery and creation.
Nasscom launched its 10,000 Companies initiative in 2013 with the goal of supporting 10,000 Indian startups in ten years. This is how it works: selected firms are assisted in raising cash from venture capitalists, government funds, and angel investors, among others. The startups are paired with accelerators, mentored, and assisted in forming strategic alliances with Nasscom's network. Healthcare, agriculture, education, smart cities and infrastructure, and AI across industries are the focus sectors.
Related Read: Credit Guarantee Scheme for Startups. 
Conclusion
India has risen to become the world's third-largest Startup ecosystem as a result of the numerous funding options available to entrepreneurs. Different Business Grants will assist Startups in sustaining and growing their businesses in Indian markets. You must continually switch your funding sources to be competitive in the industry. This allows you to be more flexible and decreases your reliance on a single cash source.
About Ebizfiling -
EbizFiling is a concept that emerged with the progressive and intellectual mindset of like-minded people. It aims at delivering the end-to-
end incorporation, compliance, advisory, and management consultancy services to clients in India and abroad in all the best possible ways.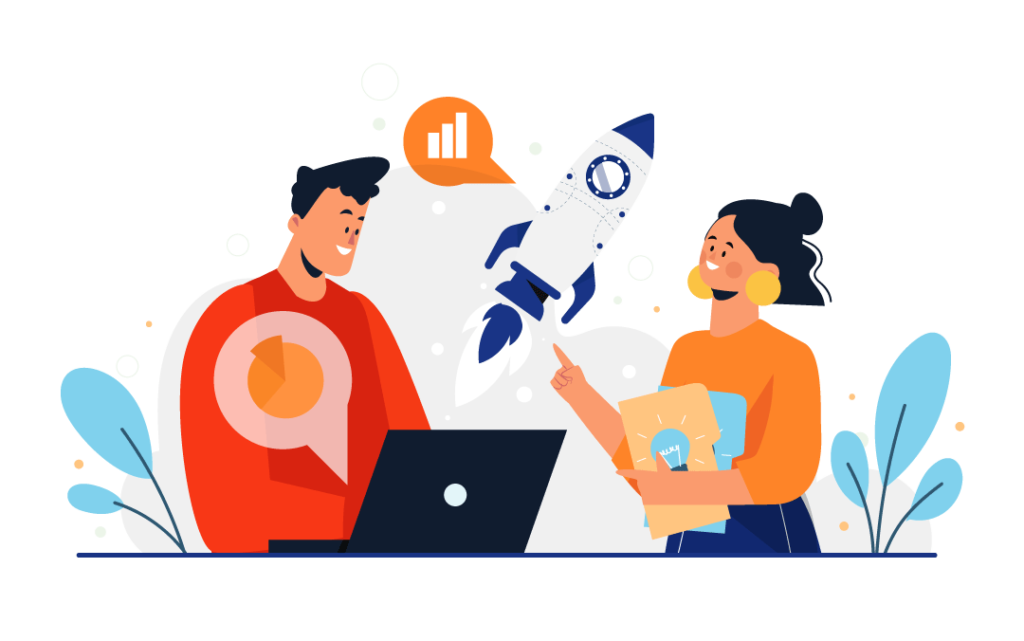 Reviews
EBIZFILING COMPANY IS GOOD. I APPRECIATE THEIR WORK, THEY HAVE BEEN VERY MUCH RESPONSIVE AND RESPONSIBLE, THEIR SERVICE COMES AT AN AFFORDABLE PRICE. TOO GOOD TO BELIEVE. KEEP ROCKING GUYS! GOD BLESS.

"Quite impressed with the professionalism and efficiency that ebiz- filing have demonstrated throughout! Everything runs like clockwork. This means that I can concentrate on building my profession and not be worrying about compliance requirements, the team takes care of it all. Excellent work!!"

I never thought registering a company would be this easier.