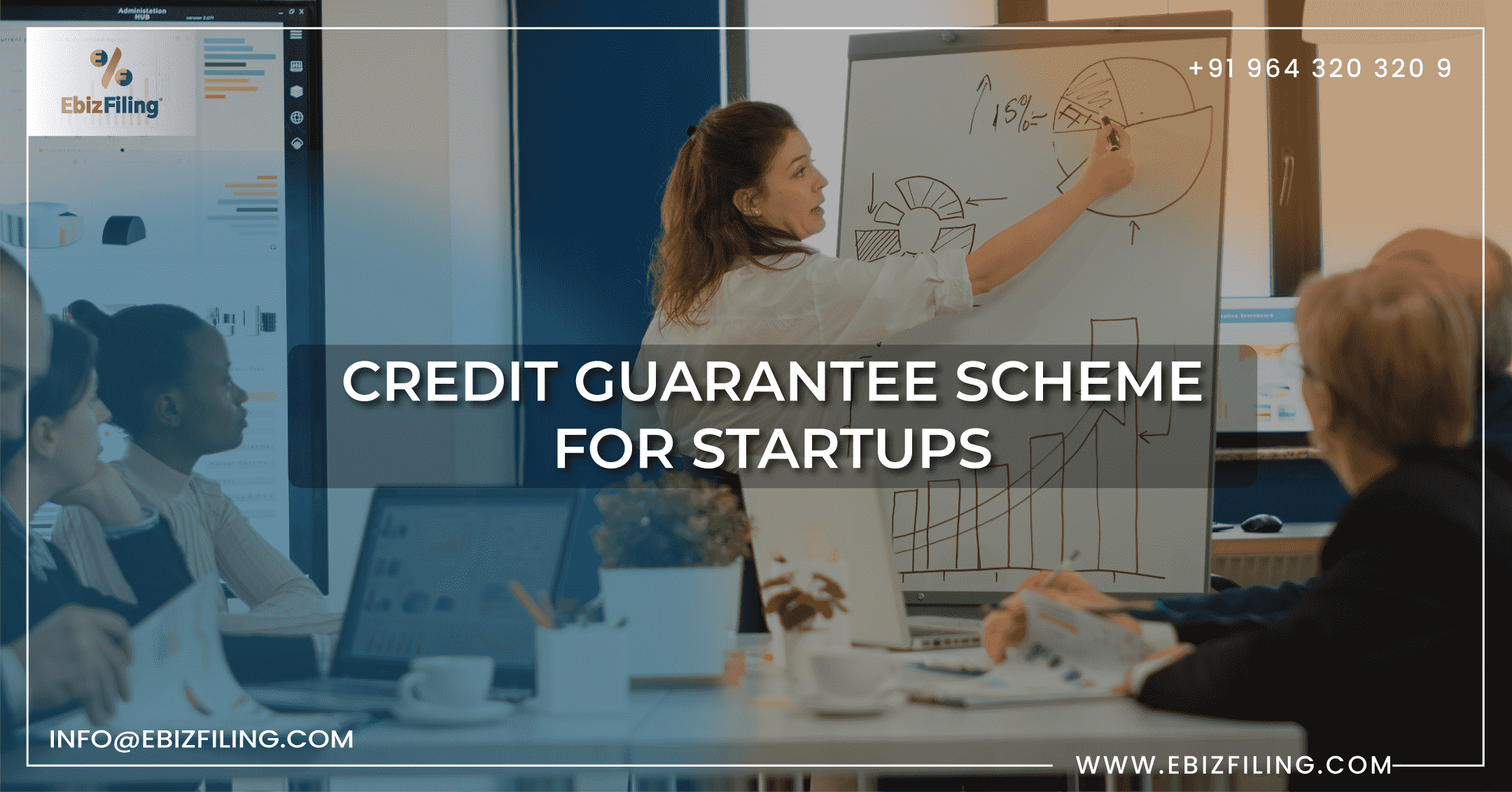 All you need to know on "What is Credit Guarantee Schemes for Startups?"
What is Credit Guarantee Schemes for Startups? And Credit Guarantee Scheme for MSME
Introduction
The Credit Guarantee Scheme for Startups was recently introduced by the Indian government, giving the start-up sector a much-needed boost. The program is part of India's Startup Action Plan. It would allow businesses to borrow money without putting up any deposit. In this article information on "What is Credit Guarantee Scheme?", Benefits of Credit Guarantee Scheme for MSME, and CGTMSE Scheme Eligibility.
What is Credit Guarantee Scheme?
The Government of India (GoI) established the Loans Guarantee Fund Scheme for Micro and Small Enterprises to provide collateral-free credit to the micro and small business sector. The scheme provides coverage to both existing and new enterprises.
The Credit Guarantee Fund Trust for Micro and Small Enterprises (CGTMSE) was established by the Ministry of Micro, Small and Medium Enterprises of the Government of India and the Small Industries Development Bank of India to implement the Credit Guarantee Fund Scheme for MSME.
Benefits of Credit Guarantee Scheme for MSME
The guarantee scheme covers credit facilities up to Rs 200 lakh per qualified borrower, both fund and non-fund based (Bank Guarantee, Letters of Credit, etc.), provided they are given on the project viability without collateral security or third party guarantee.

The guarantee cover available under the scheme is 50 percent, 75 percent, 80 percent, and 85 percent of the credit facility's sanctioned amount. For micro firms with financing up to INR five lakh, the guarantee cover is 85 percent. Guarantee coverage is 50 percent of the credit facility's sanctioned amount for retail trade loan ranging from Rs 10 lakh to Rs 100 lakh per MSE borrower.

The guarantee covers (i) all credit/loans in the North East Region (NER) for credit facilities up to Rs 50 lakh; and (ii) all Micro and Small Enterprises operated and/or owned by women. In the event of a default, the Trust pays up to 75% of the amount due under the credit facility issued by the lending institution for credit facilities up to Rs 200 lakh.
Pre-requisite for Credit Guarantee Scheme for Startups
The scheme benefits a startup that has been approved by DIPP based on the Gazette Notifications that are issued from time to time.

The Aadhaar card would be required for all resident directors/partners, and the passport number would be required for all non-resident directors/partners in accordance with KYC regulations.

SEBI registered AIFs, RBI registered Non-Banking Financial Companies (NBFCs), Scheduled Commercial Banks and Financial Institutions, and other MLIs are eligible to participate in the plan.

The National Credit Guarantee Trust Company (NCGTC) is in charge of the scheme's trusteeship management.
Instruments for assistance can include venture financing, working capital, debentures, convertible debt, and so on.

The Management Committee (MC) would be in charge of the Credit Guarantee Scheme for Startups' overall oversight and monitoring.

To address the conflict of interest, a Risk Evaluation Committee (REC) would be constituted.
CGTMSE Scheme Eligibility Criteria
A credit guarantee, according to the CGTMSE rules, is considered to back a borrower with collateral and a third-party guarantee free advance. Under the scheme, member lending institutions, which can also be NBFCs, that lend to MSME and SME businesses.
Borrowers – All the MSME and SME businesses are considered under Borrowers Eligibility Criteria.

Lending Institution – Below is the list of the Lending Institutions
Non-Banking Financial Institution

Public Sector Banks

Regional Rural Bank (NABARD must classify the Regional Rural Banks as "Sustainable Viable.")

Small Finance Bank

Lending Institution

Private Sector Bank

Schedule Urban Co-Operatives Banks
Fees under Credit Guarantee Scheme
The credit guarantee plan for startups will provide coverage for the credit facility for the agreed-upon time. For the working capital, a 5-year guarantee will be issued. Below is the table that includes information on the guarantee fees under CGSS.
| | |
| --- | --- |
| Particulars | Percentage |
| Guarantee Fee for credit amounts up to Rs. 5 lakh | 0.75% |
| Composite Annual General Fee | 1% of the credit amount per annum. |
| Guarantee Fee for credit amounts over Rs. 5 lakh and below Rs. 100 lakh | 0.85% |
Conclusion 
For entrepreneurs, loans with no collateral are a big help. Because finance is the most common barrier for aspiring entrepreneurs, adequate funding can help them thrive and realize the 'Make in India' ambition.
The more entrepreneurs who bring their ideas into reality, the more jobs are created, and so the economy grows. Startups that meet the criteria can apply for the program and take advantage of the resources available to them.
About Ebizfiling -
EbizFiling is a concept that emerged with the progressive and intellectual mindset of like-minded people. It aims at delivering the end-to-
end incorporation, compliance, advisory, and management consultancy services to clients in India and abroad in all the best possible ways.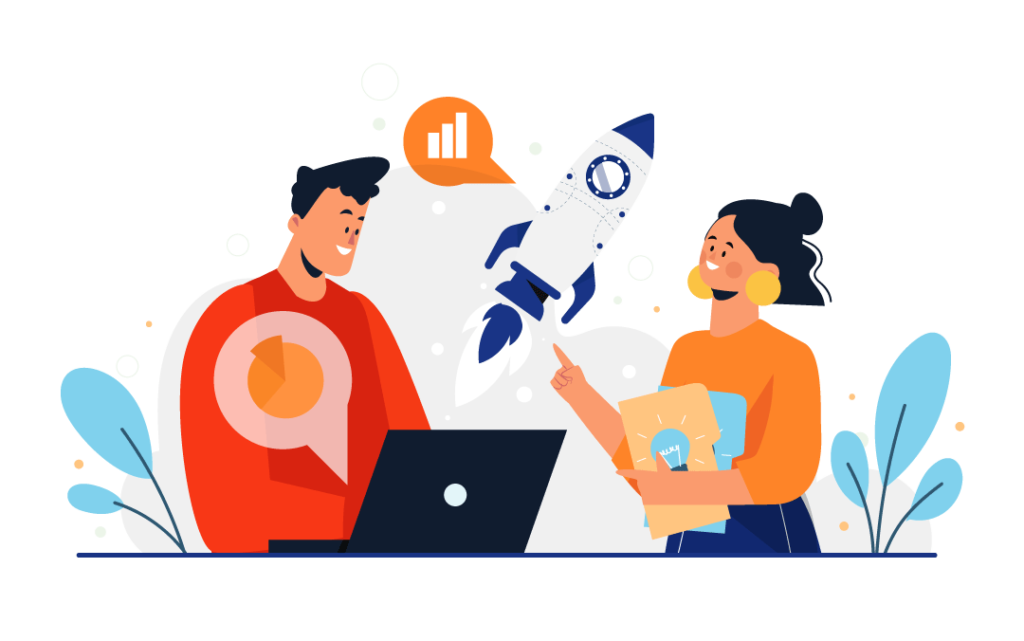 Reviews
I would give 5 stars for their efficiency and their services.

I randomly search on Google to close my Company, in first instance its hard to believe that they are doing best job at minimal rate in market. Extremely Supportive....staff....the best thing that this firm have the patience to here there clients irrespective of numbers of queries that you have....they will give you immediate responses and support...on there end🏆🙏🏻, Specially Divya Ghelot mam. .... Thankyou...for your cooperation....your happy customer.

I wanted to make MSME certificate on urgent basis bcoz that is needed to open current account in bank as one of the document. I took service from Ebizfiling India Pvt Ltd and I got my certificate the very next day and that too without any hassle and glitch.Thank you Ebizfiling for making it wonderful experience...kudos to team for their commitment and dedication. Trustworthy and Reliable for all services as they deliver within the time frame.