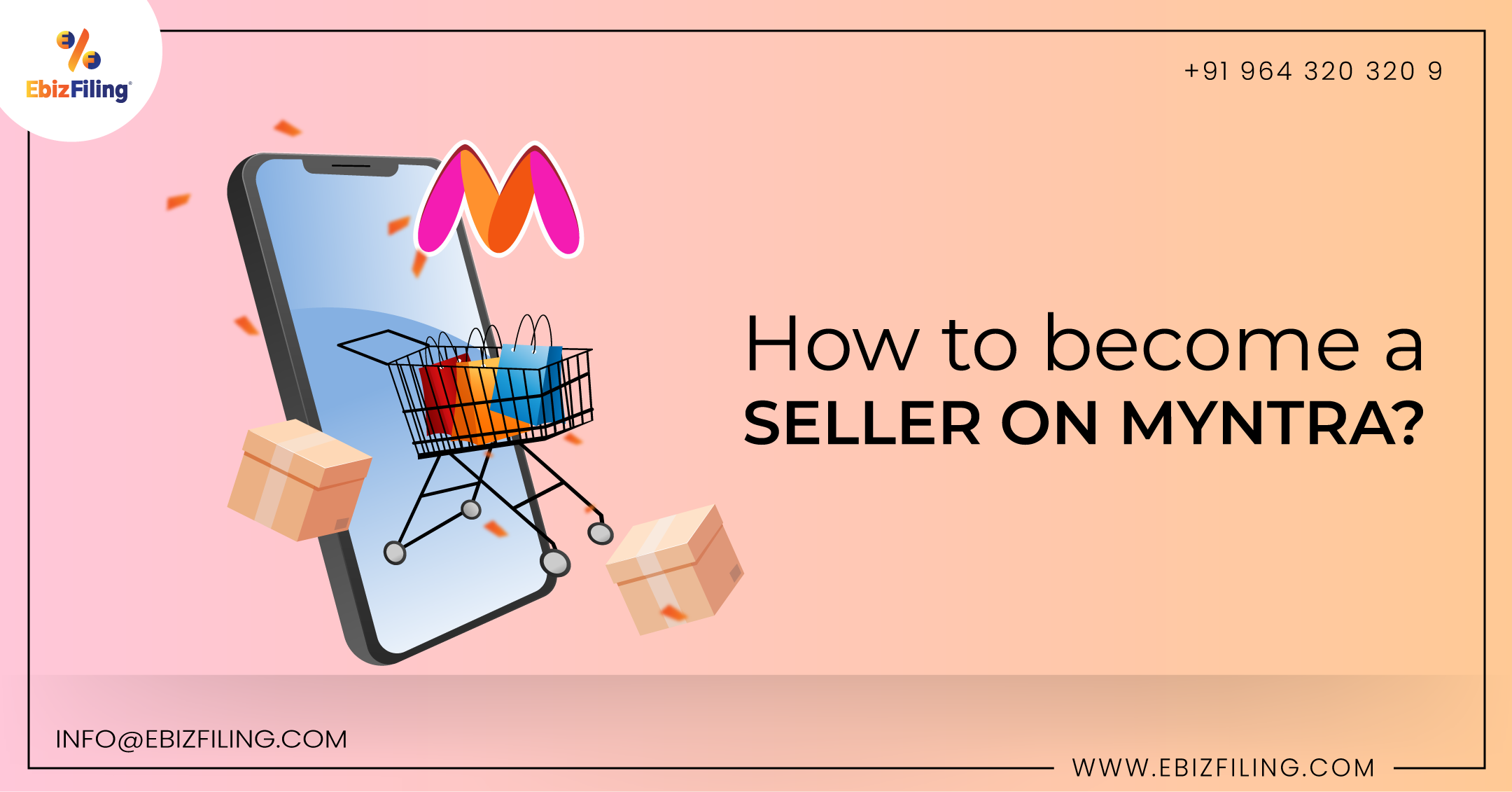 A complete guide on "How to become a Seller on Myntra?"
How to become a Seller on Myntra? And Myntra Seller Registration Benefits
Introduction
Myntra is an online fashion and lifestyle retailer based in Bangalore, Karnataka, and is one of India's leading e-commerce companies. It is a massive online sales platform that is continuously expanding and shipping their products each day to customers all over the country. With the greatest choice of brands and items on its web, this organization aspires to provide clients around the country with a hassle-free and comfortable purchasing experience. In this article information on "How to become a Seller on Myntra?", Myntra Seller Registration, and other information on sellers on Myntra.
Types of Products you can sell on Myntra
Myntra is one of India's most popular digital marketplaces for lifestyle, fashion, and similar products. Here is a list of Myntra products that you can sell quickly on Myntra:
Footwear

Bags

Clothing and Apparels

Jewelry

Backpacks

Self-care Products
Myntra Seller Registration Benefits
Each seller must present their Aadhar and PAN cards for authentication purposes in order to keep illicit vendors off the marketplace.

If the surplus or leftover supplies meet Myntra's requirements, the products are sold.

With Myntra, merchants do not have to pay for store-front set up, personnel, or other expenditures involved with maintaining a retail store.

Myntra retailers have unlimited control over their merchandise after they have been authorised. Orders, Internet business, catalogues, goods numbers, and product quality are all things that companies can handle.

Even if orders are small, Myntra guarantees a minimum return rate.

Myntra handles product marketing and social media advertising, allowing sellers to focus on controlling their merchandise's standards and sales.

Myntra offers a large customer base in India, allowing you to reach out to a many present and future customers while increasing your revenue.

Sellers have the option of enlisting the services of stylish innovators to help them develop their products. It enables retailers to align their products with current trends.
Documents required for "How to become a seller on Myntra?"
Bank Account Number and IFSC Code

GST Registration

GSTIN Number for Applicant Business

PAN Card Information

Name and current bank details of an account holder
How to become a Seller on Myntra?
Before registering as a Seller on Myntra, the applicant needs to complete the following steps. Only a business entity, not a person, is permitted to sell on Myntra. As a result, the applicant must register his or her business legally. Bellow are the business structure that can be selected by a seller to register on Myntra.
Myntra Seller Registration Online
You can apply for the registration process to be a seller on Myntra once you have all of the documentation ready after registering your firm. The steps are as follows:
To begin, go to Myntra's official website.

The Seller Registration Application Form will appear on your device screen after you click the 'Register Now' button.

Fill out the application form completely and accurately, and attach any required documents.

To complete the application process, validate the captcha and click the 'Submit' option after filling out the form.
After submitting the application form, you must wait for Myntra to respond. You will be given guidance on how to proceed once your application fulfills the Myntra criteria. You can seek guidance from the accountant assigned to you and your company.
Information on "How Myntra will work after Registration is Done?"
Once the Myntra Registration process has been completed successfully, Myntra's onboard specialists work closely with sellers to bring their brands to life as quickly as possible. As a result, the merchant may quickly update inventory and begin taking orders from Myntra's enormous consumer base. It streamlines product supply by requiring the supplier to merely maintain their products on hand. Myntra will pick up the merchandise as soon as possible and deliver it to the clients. The seller's brand can grow quickly thanks to frequent payouts and working capital support.
Information on Myntra Seller Platform
You are ready to hit the web marketplace once you have completed the Seller Registration Process. To begin your eCommerce journey, simply follow the simple steps below.
With the support of the onboarding specialists, sellers can go live with their brands in this first phase.
Following that, updating inventory and taking orders from a big consumer base.
Pick up the item, pack it, and ship it to the customers.
Regular settlements and working cash support can help you grow your company.
Conclusion 
Myntra is one of the most popular and comprehensive online shopping platforms, partnering with millions of small businesses to meet the diverse demands of millions of customers around the world. Exploring the website will reveal a plethora of opportunities for large returns and client engagement.
About Ebizfiling -
EbizFiling is a concept that emerged with the progressive and intellectual mindset of like-minded people. It aims at delivering the end-to-
end incorporation, compliance, advisory, and management consultancy services to clients in India and abroad in all the best possible ways.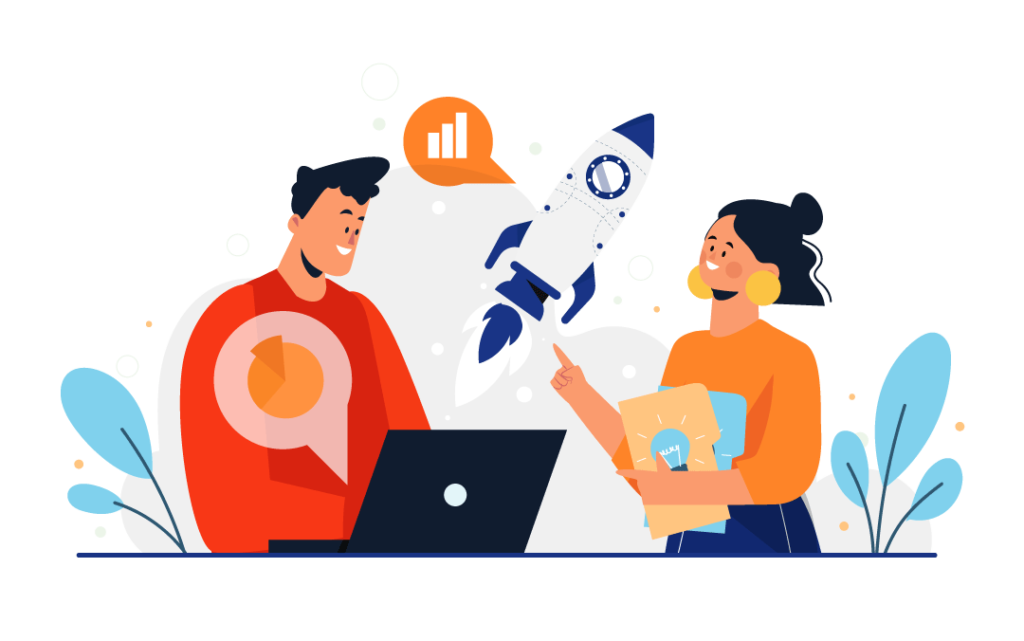 Reviews
Delighted to work with them. Very efficient and hardworking staff.

Private company incorporation was done by ebizfiling I really thank the entire team for giving best service and with affordable price.. I have inquired many firms but ebizfiling is the best service

Great service. Dedicated & Professional Staff .