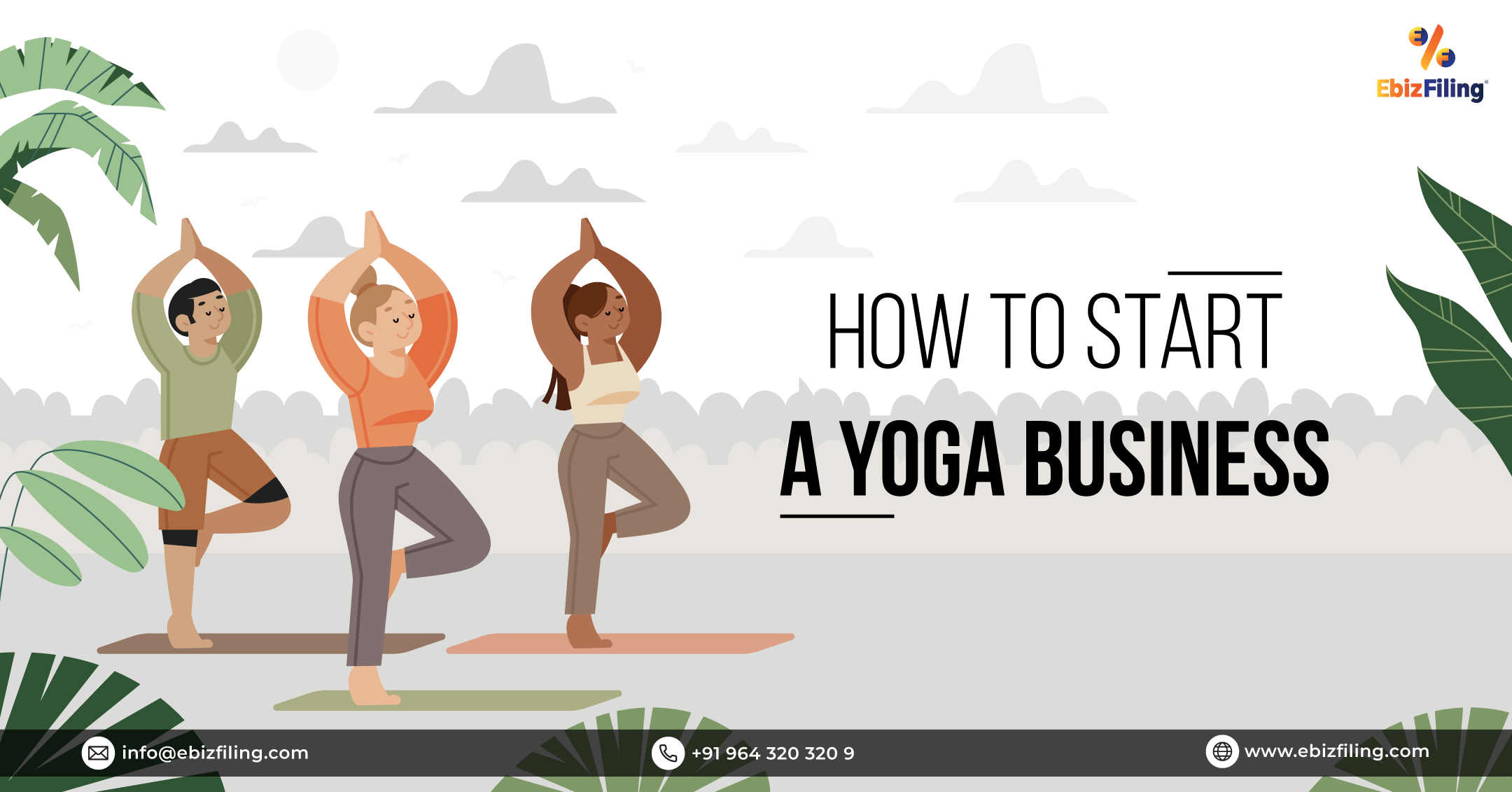 A complete guide on "How to start a Yoga Business in India?"
How to Start a Yoga Business in India? And the Process to register a Yoga Business
Introduction
Yoga, an ancient Indian discipline that encompasses physical, mental, and spiritual well-being, has become one of the health and wellness industry's biggest fads. Stress and an unhealthy lifestyle continue to cause diseases and ailments in the majority of the population, prompting an increasing number of people to seek wellness through yoga. Furthermore, opening a yoga studio requires little capital, making it a great company for yoga enthusiasts. In this article information on "How to start Yoga Business in India?"  And Business structure to start a Yoga Business is mentioned.
Important points on "How to Start a Yoga Business in India?"
Failure to get required permissions and licenses can result in significant fines or possibly the closure of your firm. In India Yoga Business needs to pay GST at 18%, thus it is mandatory for a Yoga Business to register their business under GST (Goods and Service Tax). Along with GST Registration, it is important for Yoga businesses to get permits from the Government Authority.
Investment Requirements for Starting a Business
When compared to other ventures in the beauty and health business, the cost of launching a yoga studio is rather low. Only the interiors of a yoga studio require significant investment, and they must be tranquil and serene.
The rental deposit, in addition to the interiors, would be the second essential prerequisite for opening a yoga studio. Starting a yoga studio with an investment of anywhere between 5 and 100 lakhs, depending on the location, size, and interior investment, is a good idea.
Because no physical assets are created while launching a Yoga Studio, banks are unlikely to lend a money. As a result, a yoga studio can be started with a property-based loan or a mortgage loan based on the promoters' income or savings.
Before beginning the launch phase of a new firm, a business plan that specifies the company objectives as well as the requirements to achieve the business goal is required. Discover how much capital you will need to start your business and what your working capital will be. It's also vital to give your firm a unique name and build a unique business logo, since this will help you attract customers attention and expand your customer base for your business.
Location to Setup a Business
The investment, maximum class capacity, positioning, pricing per session, location, human resource requirements, and more are all important factors to consider when starting a yoga studio. Throughout the studio's existence, the maximum class capacity has a direct impact on investment cost, revenue, and positioning.
As a result, caution should be exercised while determining the maximum class size. Each person visiting a yoga studio requires around 20 square feet of studio space. As a result, a 500-square-foot studio room space (without including changing areas, welcome areas, restrooms, and office areas) may accommodate 25 students, whereas a 1000-square-foot yoga studio can accommodate 49.
In terms of location, it's critical for a yoga studio to have enough parking space for everyone attending the class in a safe and secure neighborhood. A location with plenty of parking and great exposure would increase the yoga studio's chances of success.
Business Structure to start a Yoga Business in India
Below is the list of different types of business structures one can opt for registering their business in India.
If a foreigner desires to start a Yoga Business in India, he might do so by forming an Indian subsidiary. The answer to the question "How can I start a Yoga Business in India?" stays unchanged. So, let's have a look at the Business Registration Process.
Process for "How to Start a Yoga Business in India?"

There are a few factors to consider before registering your business in India, given the large number of businesses wishing to do so. With this in mind, we are pleased to share a few basic paperwork and prerequisites for registering any business in India. The documentation needed to start a business in India is listed below.
Documents required to start a Yoga Business

Startup India Registration
Now if you are a Start-Up, then you might require some more registrations and licenses, what are they? Let us have a look at the whole list of Registrations and Licenses required for registering a business as a startup in India.
Conclusion
In India, the Yoga Business culture has already gained numerous attention. With The Indian government's Make in India program, ease-of-doing-business policies, and large labor pool have undoubtedly opened up the country's long-stagnant market. There are numerous types of businesses that can be effectively conducted in India. There has recently been a trend for businesses to operate successfully using unlimited digital and online channels, and the government has backed this movement by digitizing the ways of registering a business in India.
About Ebizfiling -
EbizFiling is a concept that emerged with the progressive and intellectual mindset of like-minded people. It aims at delivering the end-to-
end incorporation, compliance, advisory, and management consultancy services to clients in India and abroad in all the best possible ways.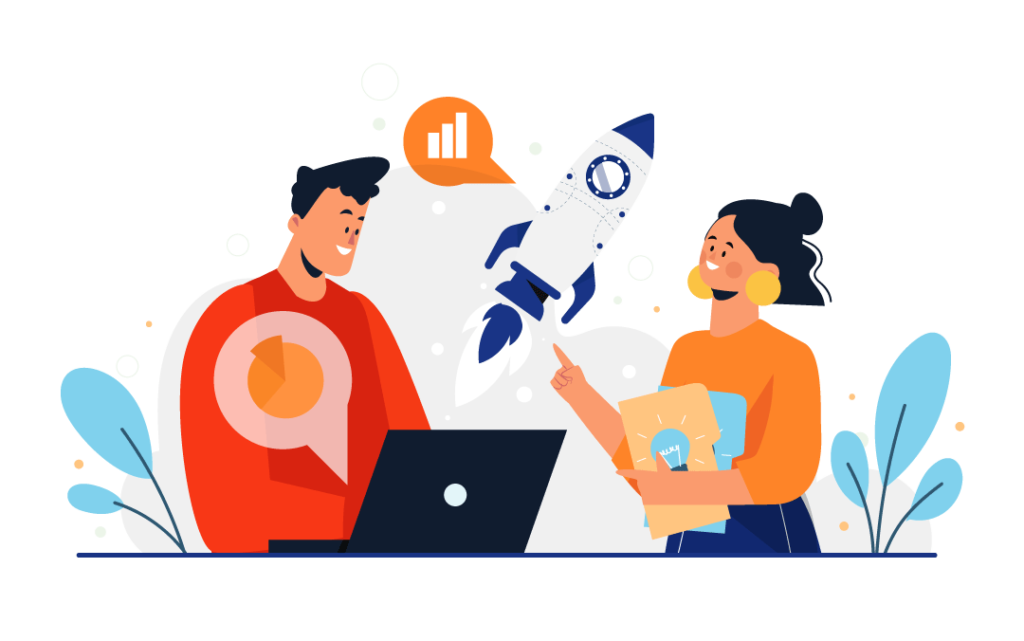 Reviews
Great commitment towards the client. They follow up on regular basis and get your work done.

It is a very professional set up and a really dedicated team. You guys did a great job for my Trademark application in a really short time. All the best to you and your team.

Kudos to the kind of services you are providing and the staff is helpful too.