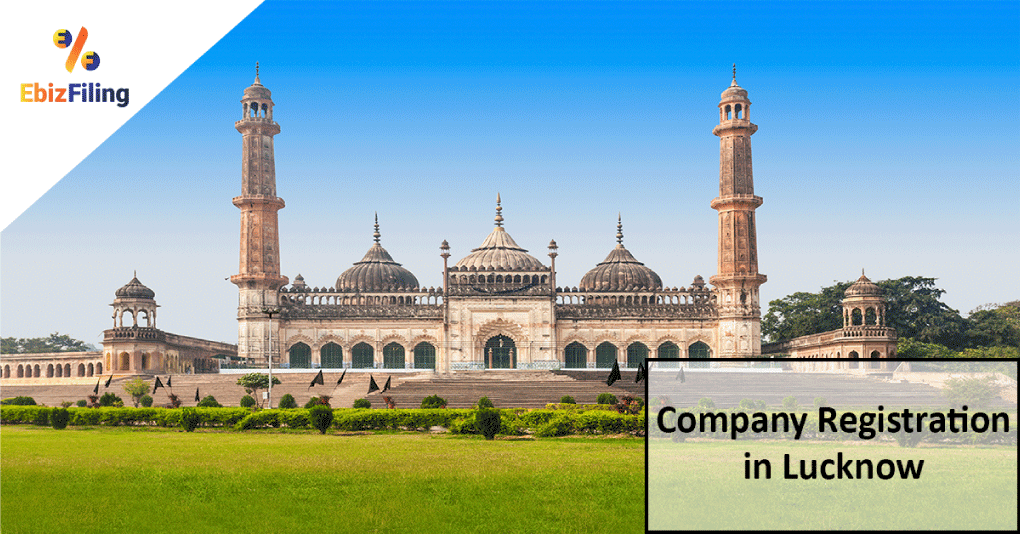 Useful Guide to Easy Company Registration in Lucknow
New company registration services and filing is a tedious process. It is suggested to get your company registered under expert guidance for error-free and speedy company registration in Lucknow. After thorough understanding and research, team Ebizfiling has prepared this guide for your better understanding of the process.
Types of companies and their registration:-
Different types of companies include Private limited company, Limited liability partnership (LLP), OPC registration, Public company, Nidhi Company, etc.
The registration process takes about 8-10 working days subject to government approval. It is also variable to the company type and its business model.
Documents required:-
Photograph of all the Directors.

PAN Card of all the Directors.

ID Proof of all the Directors (Driving License/Passport/Voter ID).

Electricity Bill or any other utility bill for the address proof of the Registered Office.
Registrar of Companies in Lucknow:-
The Registrar of Companies (ROC) is an office under the Ministry of Corporate Affairs (MCA). This deals with company administration and Limited Liability Partnerships in India. Every state has one ROC. However only two states Tamil Nadu and Maharashtra have two ROCs.. Every company in the country requires the approval of the ROC to come into existence. The ROC provides incorporation certificate which is a conclusive evidence of the existence of any company.
One can visit the Lucknow ROC at KS-18, Sitapur Road, Flyover, Purania, Aliganj, Lucknow, Uttar Pradesh 226024 to register the company across Uttar Pradesh.  
There are a number of company registration consultants in Ahmedabad, Ebizfiling is one of most eminents ones. We guide you at every step of the procedure at reasonable charges. To know more about our services click here.
Multiple software and IT companies are present in LucknowTata Consultancy Services is one of the major companies with its campus in Gomti Nagar, which also is the second-largest such establishment in Uttar Pradesh. We at Ebizfiling assure the most satisfactory services in the city.
Perks: As company registration is a complete online process you can register your company in Lucknow from anywhere across India through Ebizfiling.com
About Ebizfiling -
EbizFiling is a concept that emerged with the progressive and intellectual mindset of like-minded people. It aims at delivering the end-to-
end incorporation, compliance, advisory, and management consultancy services to clients in India and abroad in all the best possible ways.