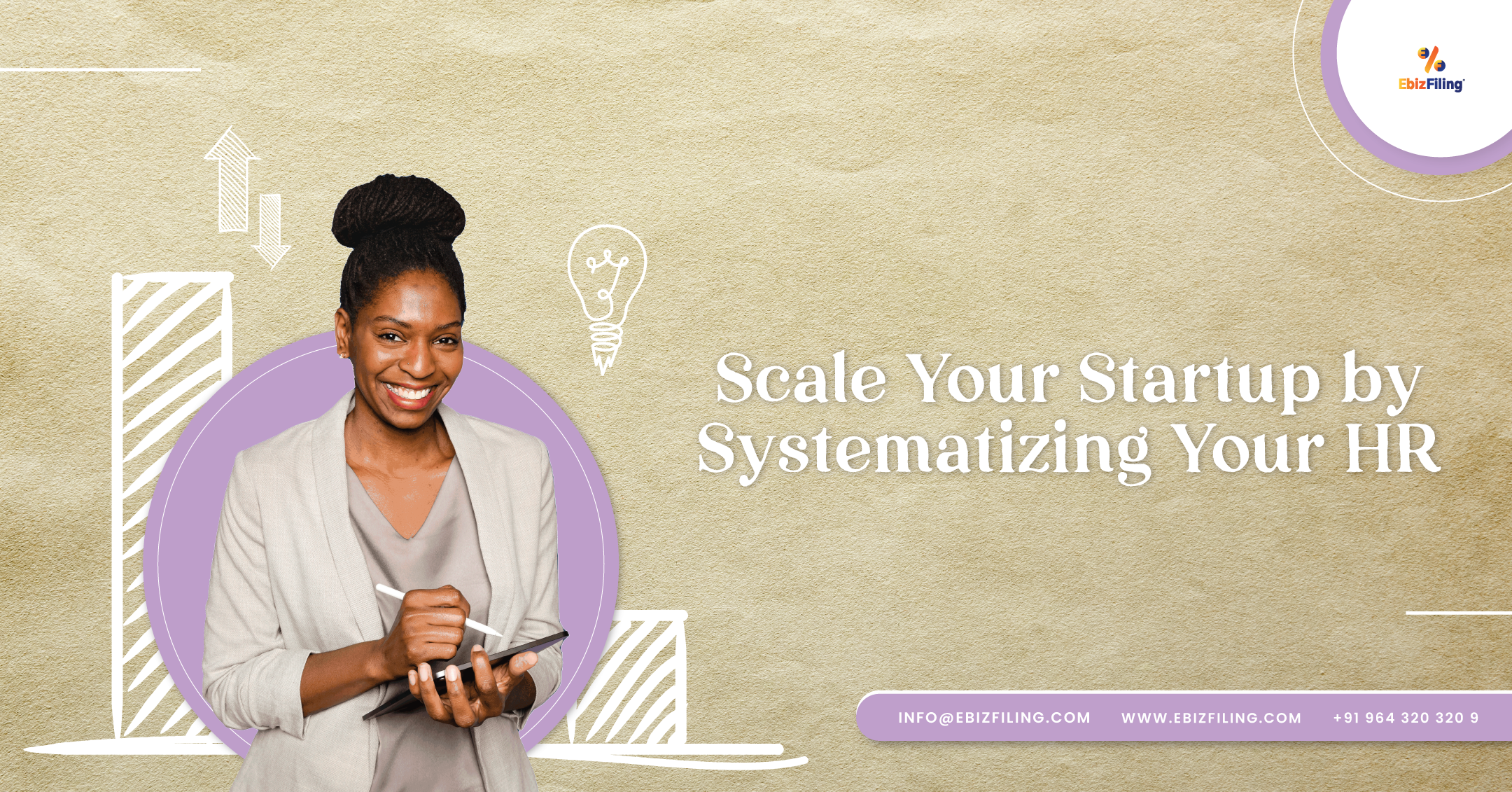 Scale Your Startup by Systematizing Your HR – A complete guide
Need for Human Resources in Startups and How to Scale Your Startup by Systematizing Your Human Resources?
Introduction
Human Resources (HR) is responsible for the smooth operation of an organisation. HR is responsible for a wide range of tasks, including process and data management, scaling, workforce optimization, and payroll management. Human Resources professionals are constantly juggling priorities and multitasking because they must keep track of everything that happens at work. In this article information on "How to Scale your Startup by systematizing your Human Resources?" is mentioned.
The link between HRM and Startups
In a startup, where the number of employees and the company's growth is erratic, HR must be alert at all times. A Human Resource Management System provides relief from such complexities, making the process of managing all tasks systematically easy and efficient while ensuring the company's long-term viability. HRMS (Human Resource Management System) gives the HR department more breathing room and helps them prioritise tasks that require immediate attention by eliminating the need to perform tasks manually with its artificial intelligence and automation features.
Need of Human Resources (HR) in Startups
Most organisations operate on a system blueprint based on organisational hierarchy, job descriptions, and a basic understanding of how to get things done. However, when it comes to the operation of startups and SMEs, all of this information is available informally—generally stored in someone's head—to a small group of people. Daily tasks are rarely written, and information is typically exchanged via phone calls or chats.
The main issue arises when this startup begins to expand. When the workload increases, this informal startup typically cracks and fails. The demand for employees grows, and each time a new employee is hired, the information that was previously shared informally requires formality. It must be shared formally, which becomes a hectic and time-consuming process. This can be taxing, and it naturally has an impact on service quality and the startup's growth. In a startup, this is where the need for a systematic HR department emerges.
How to Scale Your Startup by Systematizing Your Human Resources?
Employee Satisfaction: As a startup owner, you must understand that employees are a company's most valuable asset, especially for a startup. That is why it is critical to attend to their needs and ensure that they are completely satisfied with their work and role in the company. Employee morale rises as a result, and they become more productive. Employee turnover is drastically reduced because they are instilled with a sense of commitment and loyalty.
Select the Best Candidates: After you have found the right candidates, the next important step is to screen them. It is one of the most important and time-consuming functions of your HR department, and the type of candidate who will be on-boarded largely determines this. Assigning simple tasks that are similar to what they will be doing if hired is a quick and effective way to start screening candidates. We give you a great insight into the candidate's working style, skills, and suitability for the role. You can easily assess the quality of their work without relying solely on their resume.
Find the right candidate: With an onboarding process in place, your Human Resource Management System will be able to find new and talented employees to work with. As a startup, it is always a good idea to outsource work before creating full-time positions. Onboarding freelancers is preferred because they are readily available in all niches. There are a plethora of online platforms and portals where you can connect with and interact with freelancers. Because you want to outsource but also want to hire, relying solely on online portals is not a good idea. They will only connect you with freelancers, but the client-freelancer relationship cannot be scaled to a full-time one. Quality candidates can be found with a little more effort, such as by posting job ads on LinkedIn, Facebook groups, and various job boards. This will undoubtedly broaden your reach to a larger pool of candidates.
Scale Your Role: After identifying the people who will work for you, the next step is to carry out the onboarding process that the Human Resource Management System has already planned. If everything goes as planned during the onboarding process, your working relationship with your employees will grow, and you will naturally be able to assign more tasks to them. Maintain a slow and smooth transition of employees' roles. Allow them time to adjust to their current responsibilities before adding new ones. Consider responsibility scaling as an excellent opportunity to learn new skills and gain more hands-on experience.
Bottom Line
You can hire multiple people for the same role and deal with employee turnover much more easily if you have the right knowledge base in place and a smooth hiring and onboarding process. While you may need to tweak this system to fit your needs, it should put you in a good position to expand your business.
About Ebizfiling -
EbizFiling is a concept that emerged with the progressive and intellectual mindset of like-minded people. It aims at delivering the end-to-
end incorporation, compliance, advisory, and management consultancy services to clients in India and abroad in all the best possible ways.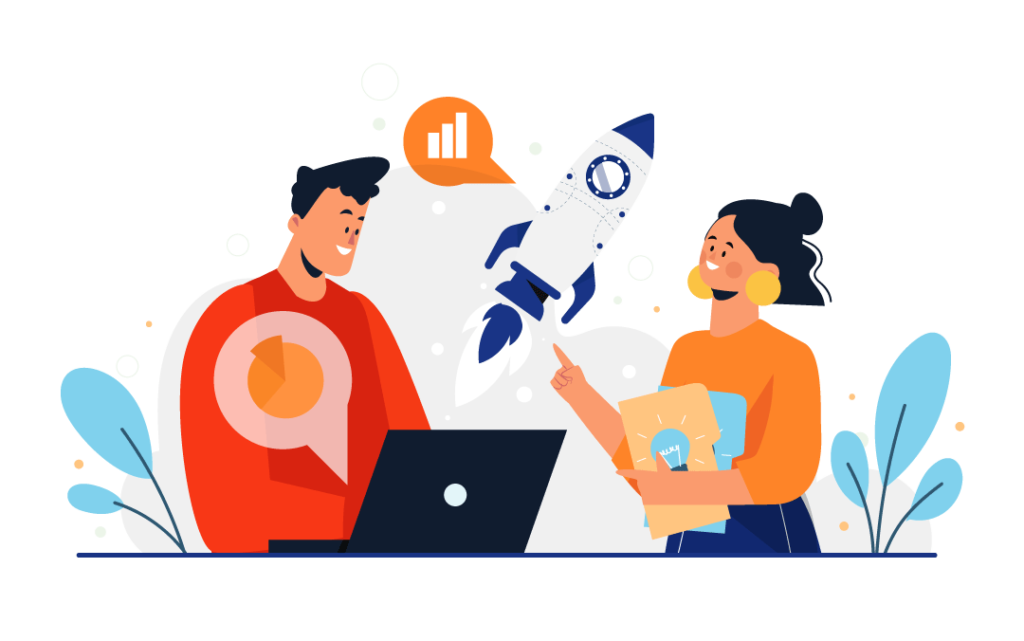 Reviews
Great support from team ebizfiling. Whole process was very smooth and transparent. Package suggested to us was value for money. Compliance manager guided us throughout the process of LLP incorporation. Thanks for your kind support

I am a Sports Journalist from Bengaluru and a bit illiterate when it comes to doing business. But I did venture out and started a startup Alpharemy LIfestyles LLP and ran to auditers, lawyers and other experts for five years but could not close my LLP and paid huge amuunts for Compliance. Finally, I searched online and went to Ebizfiling. Initially, I was skeptical if the things will be completed on time, because the rates were almost 50 per cent less than what they asked in Bengaluru. Also I spoke to someone at the other end and I did not understand certain things. But after Deepak Sharma took over, the process was so smooth. He got the DSC done in minutes and he sent all the drafts requred to file Form 24. And I signed and sent them back with notary signatures and then he patiently cleared all my doubts on incorporation, and other compliance issues. Initially, I wanted to take an IEC for exporting hair and lifestyle products like wigs for cancer patients, he explained all about the process to get IEC. On top of it, he kept the deadline as today is the last date for filing LLP returns, Form 8 KYC and what not... All the headaches are solved and am peaceful, thanks to Deepak. Thank you sir. Much appreciated!

Very Good Services @ affordable Tariff