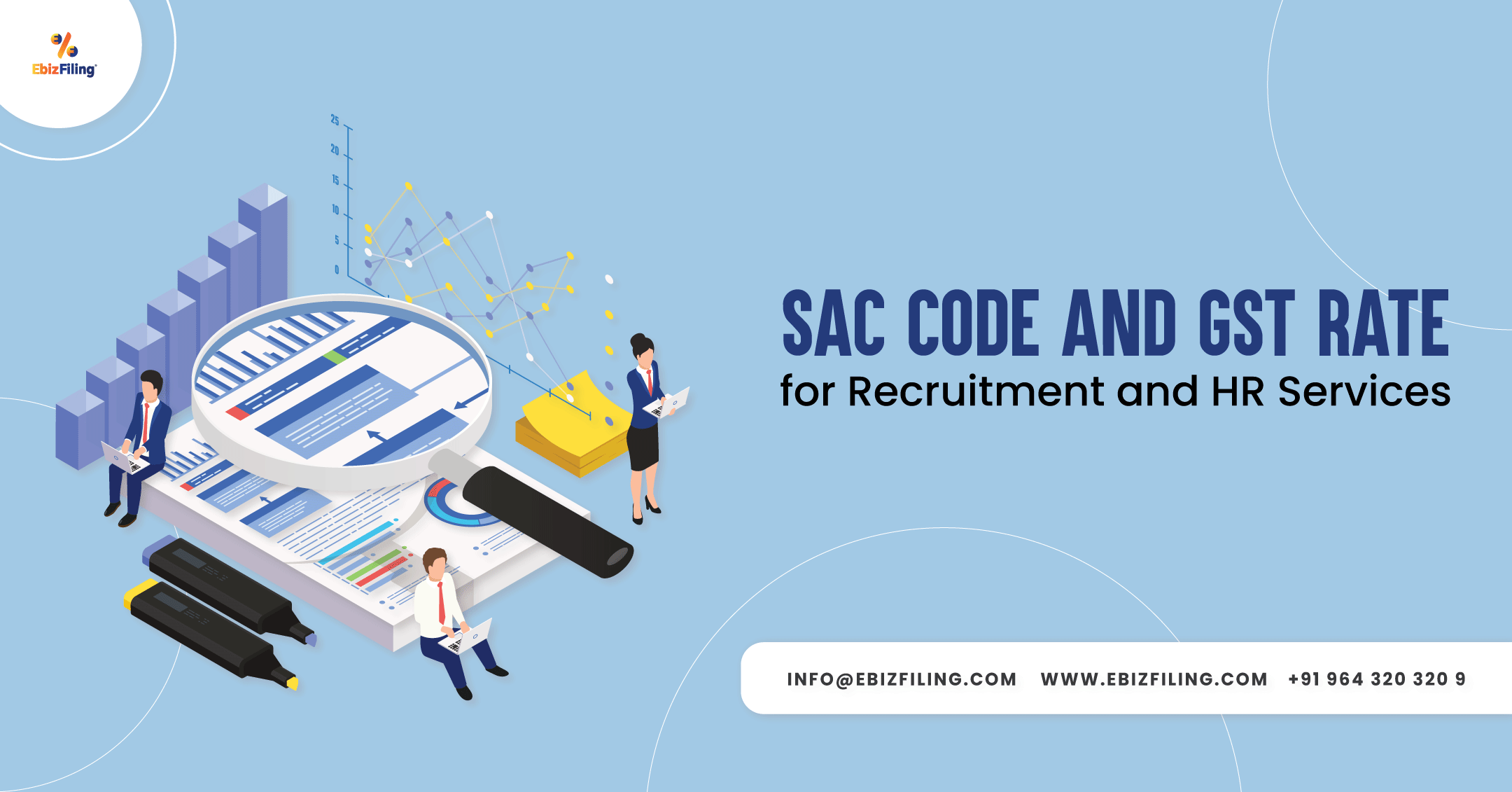 SAC (Service Accounting Code) and GST Rate for Recruitment and HR Services
All you need to know on SAC (Service Accounting Code) and GST Rate for Recruitment and HR Services
Preface
Did you know that GST rates affect the recruitment and HR services industries, as well as trade associations? This is why it is critical to understand the SAC (Service Accounting Code) and GST rate for labour-related services. Here, in this article information on SAC Code,  and GST Rate for Recruitment and HR Services is mentioned.
Understanding about GST rate rules for Recruitment and HR Services
The GST rate is the percentage rate of tax levied on the sale of goods or services under the CGST, SGST, and IGST Acts. The GST rates are 5%, 12%, 18%, and 28%, respectively. Most recruitment service providers must register for GST because, in addition to the aggregate annual sales turnover requirement, they also need to meet the following criteria to be considered a taxable individual for GST purposes.
A person who occasionally conducts business activities involving the delivery of HR and Recruitment services, as principal, agent, or in any other capacity, in a State or a Union territory where he does not have a physical location is regarded as a casual taxable person and is required to register for GST. Most independent contractors are categorised as occasional taxpayers. As a result, these people would need to register for GST.
A non-resident taxable person is anyone who occasionally engages in commercial dealings involving recruiting and HR services, whether as principal, agent, or in any other position, but who does not have a fixed place of business or domicile in India. For this reason, the GST has been registered by all foreign freelance recruiting service providers in India.
A business that engages in interstate commerce must register for GST even if its yearly revenue does not exceed the threshold set by the GST council.
Insights on SAC (Service Accounting Code)
A business's service category is identified using the SAC (Services Accounting Code). Services Accounting Codes (SAC Codes) 99851 are used for employment services including human capital search/referral services and labor supply services under the Goods and Services Tax categorization.
What All Comes Under SAC CODE Group 99851 for Recruitment and HR Services?
Services for executive/retained personnel search
Services related to the temporary staffing
Permanent Placement Services
Services related to Long-term staffing
Co-employment staffing services
Services for Contract staffing
Services for temporary staffing to permanent placement
Other labor supply and employment services
SAC and GST Rate for Recruitment and HR Services
| | | |
| --- | --- | --- |
| SAC Code | Services | GST Rate |
| 998511 | executive/retained personnel search | 18% |
| 998512 | Permanent placement Services, but other that executive search | 18% |
| 998513 | Contract staffing | 18% |
| 998514 | Temporary staffing | 18% |
| 998515 | Long – Term staffing (Payrolling) | 18% |
| 998516 | Temporary staffing to permanent staffing | 18% |
| 998517 | Co-employment staffing | 18% |
| 998519 | Other labor supply and employment services | 18% |
Important Note: Both recruiting and human resource services are subject to an 18% GST charge. The aforementioned services are not on the list of GST-exempt services. Because the GST Council has not specified specific rates for Group 99851 services, they are charged at the default GST rate of 18% that applies to all services.
Bottom Line
In a nutshell, GST rate is linked to the SAC Code, or Services Accounting Code, a services classification system developed by the service tax department for the purpose of levying service tax. Because SAC code 99851 is used specifically for recruiting and HR services, it is critical for anyone involved in this activity or looking to start a business in this field need to understand the SAC Code for Goods and Services Tax (GST) purposes.
About Ebizfiling -
EbizFiling is a concept that emerged with the progressive and intellectual mindset of like-minded people. It aims at delivering the end-to-
end incorporation, compliance, advisory, and management consultancy services to clients in India and abroad in all the best possible ways.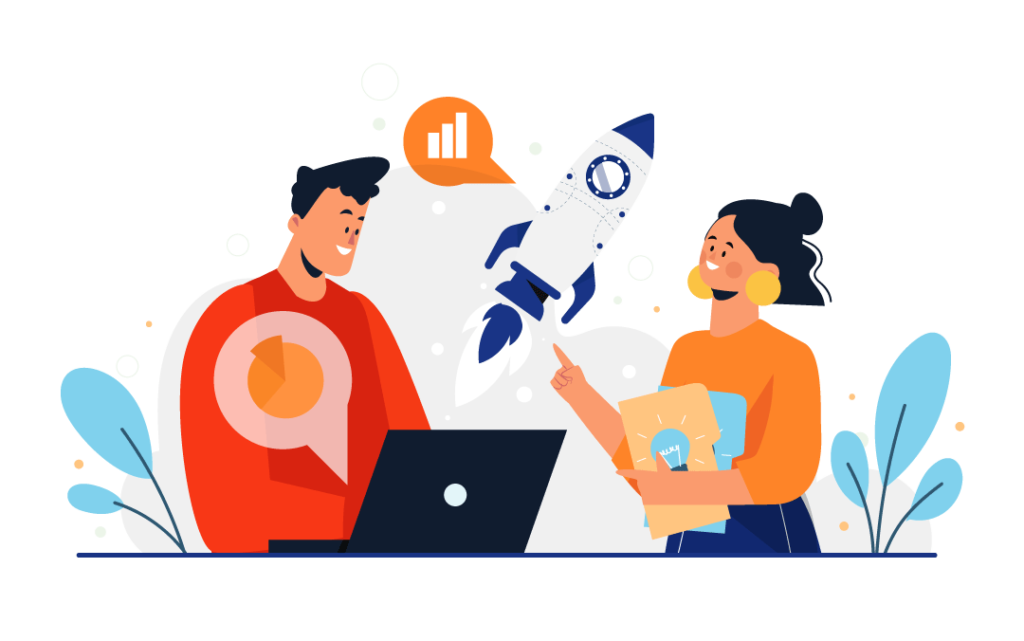 Reviews
Very good Service. The staffs are very cooperative. Particularly Nilesh is very cooperative and punctual. They deliver all the documents on time. Thank you all for your support.

These guys deliver on their promise..

It's an awesome experience with Ebizfiling India Pvt Ltd. My special thank you to LATA Mam and i really appreciate her for the services she provide. LATA Mam is so cooperative always and always ready to help and solve any query related to their services.The way they communicate as per the time schedule is really awesome and satisfying, This is second financial year we are connected with Ebizfiling for Annual Returns filing as I really like their work culture, every employees are so cooperatives and available to respond any query whenever needed.Thank you so much to Ebizfiling Team!