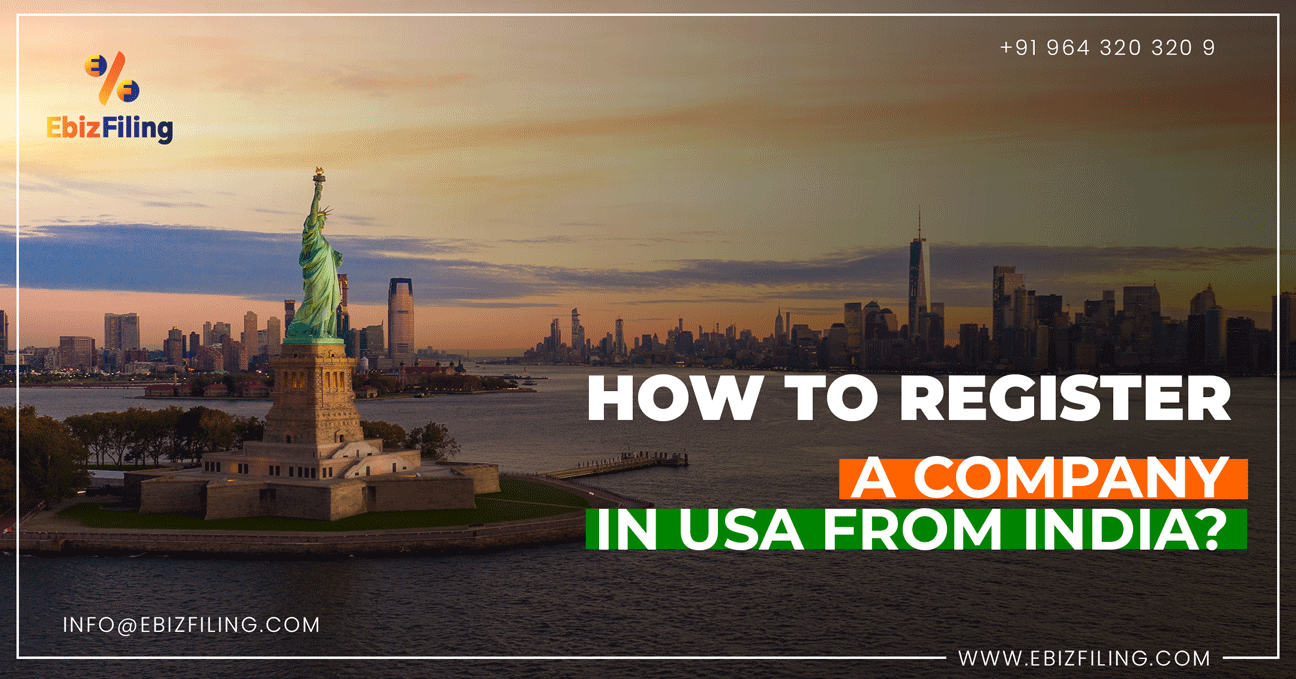 A complete guide on "How to register a company in USA from India?"
A process on "How to Register a Company in the USA From India?"
In this blog information on "How to register a company in the USA from India?", Different ways to register a USA company, Processes to register a company in the USA, and other information for the formation of a USA company from India is mentioned.
In today's world, many business owners are eager to establish their operations in the United States. It is primarily intended to attract public attention and expand global corporate initiatives. As a result, more international clients are attracted, as well as easier payment processing attracts investors and entrepreneurs to form their company in the USA.
Introduction
A large portion of the business community wishes to establish a company in the United States. So, everyone knows that starting a business in the United States of America is a great idea because there will be fewer barriers to investment, business expansion, and other changes. If a corporation wants to open an office in India, it must follow specific procedures. The procedure is pretty similar to that of forming a company in any part of India.
Different Ways to register a Company in USA
There are certain states, such as Delaware, Nevada, and Wyoming, where business regulations are particularly favorable and tax rates are low. this will help your company to form and grow in the market with less expense, it will also help business owners to grow their company in other US markets.
If you wish to set up your business in Delaware then you must read this blog: LLC Incorporation in Delaware, USA
If you want to start a business and seek money from angel investors, venture capitalists, and other investors, a C-corporation is an excellent option. As autonomous legal entities, these are seen as more professional by bankers, investors, employees, and suppliers.
Limited Liability Corporations (LLC)
It is a hybrid of a partnership firm and a corporation. An LLC provides limited liability protection in the event of a lawsuit. This technique is quite similar to the one used to incorporate a Limited Liability Partnership (LLP). It is required to supply the contact information for the state's registered agents, as well as the contact information for all of the companies and individuals associated with the business. It is also necessary to decide on the company's name.
Procedure on "How to register a USA Company from India?"
Before you can learn about the various stages involved in forming a business in the United States, you must first decide what type of business you want to start. The steps below will walk you through the process of forming a business in the United States:
Choose a name for your firm. It should be unique and available in the state where you plan to launch your company.
It's necessary to have a registered agent with a physical address in the state where you're forming a corporation. They must be ready to sign legal documents during normal business hours.
This is an optional step. You can apply for a Federal Employer Identification Number and a Certificate of Authentication during this time. If you ever wish to create an account with a bank in the United States, you must first have these items before applying.
Authentication Certificate — This is also an optional step. You will need to offer a certificate of authentication or Apostille if you want to open a bank account in India or show proof that you have a company in the United States (either an LLC or a US corporation).
Information on Tax rate to start a company in the USA
LLCs and corporations in the United States are subject to two types of corporate income taxes: State Corporate Tax, and Federal Corporate Tax. The Tax Cuts and Jobs Act recently slashed the federal corporate income tax rate from 35 percent to 21 percent.
The corporate income tax rate varies by state in the United States. North Carolina has the lowest rate at 3%, while Iowa has the highest at 12%. The corporate tax rate in Delaware is 8.7% of net income. However, if a company is formed in Delaware but does not conduct business there, the state corporate tax will not be imposed. As a result, foreign nationals and companies intending to do business in the United States through Delaware should form a Delaware corporation.
Advantages of the opening company in the USA from India
The first benefit may be traced because company rules and regulations are well-formed, and corporate income tax rates are low, making it incredibly attractive for international businesses.
Each state in the United States is regulated by its own set of laws and regulations, which are radically different from one another. States with the most complimentary business and tax rules, such as Wyoming, Delaware, and Nevada, make it easier for businesses to incorporate.
Delaware, in particular, offers no state sales tax and a low franchise tax for small firms in the United States. Furthermore, non-residents in Delaware do not have to pay a separate business income tax.
Conclusion
The United States has the world's largest economy. It has clear policies and regulations in place to encourage startups, as well as an advantageous taxation scheme. Private individuals and businesses make the majority of choices in their market-oriented economy, and the federal and state governments acquire most of their goods and services in the private marketplace. In decisions to expand capital plants, develop new goods, and lay off surplus staff US businesses have more flexibility than their counterparts in Western Europe. If a businessperson wishes to compete on a worldwide scale, he or she may start a business in the United States.
About Ebizfiling -
EbizFiling is a concept that emerged with the progressive and intellectual mindset of like-minded people. It aims at delivering the end-to-
end incorporation, compliance, advisory, and management consultancy services to clients in India and abroad in all the best possible ways.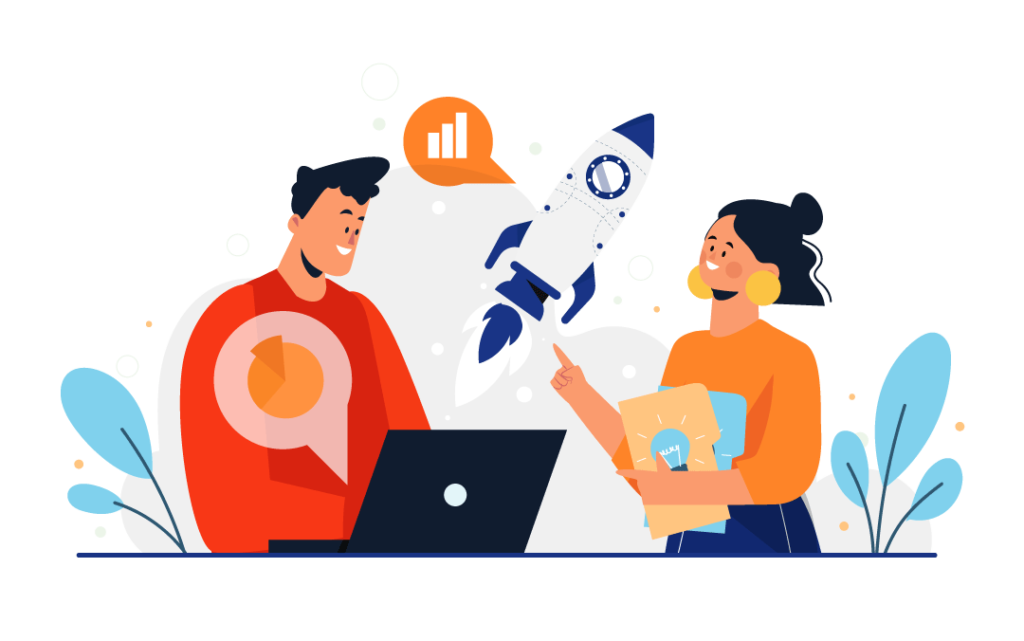 Reviews
EbizFiling helped us with our Indian subsidiary company formation from start to finish. The customer service, knowledge, technical know how and communication was amazing. The delivery of services were timely and as per schedule. Thanks team and congratulations on the job well done. I recommend EbizFiling to any local or international company that wants to start operations in Incredible India.

Mr Parin and Mr Jay can say whole story about my Experience with registering the LLP. I had to shift to another vendor to complete LLP registration. My email : sonejikarna@gmail.com. You will find all detail about me in your database.

Courteous staff! Keep up the good work.