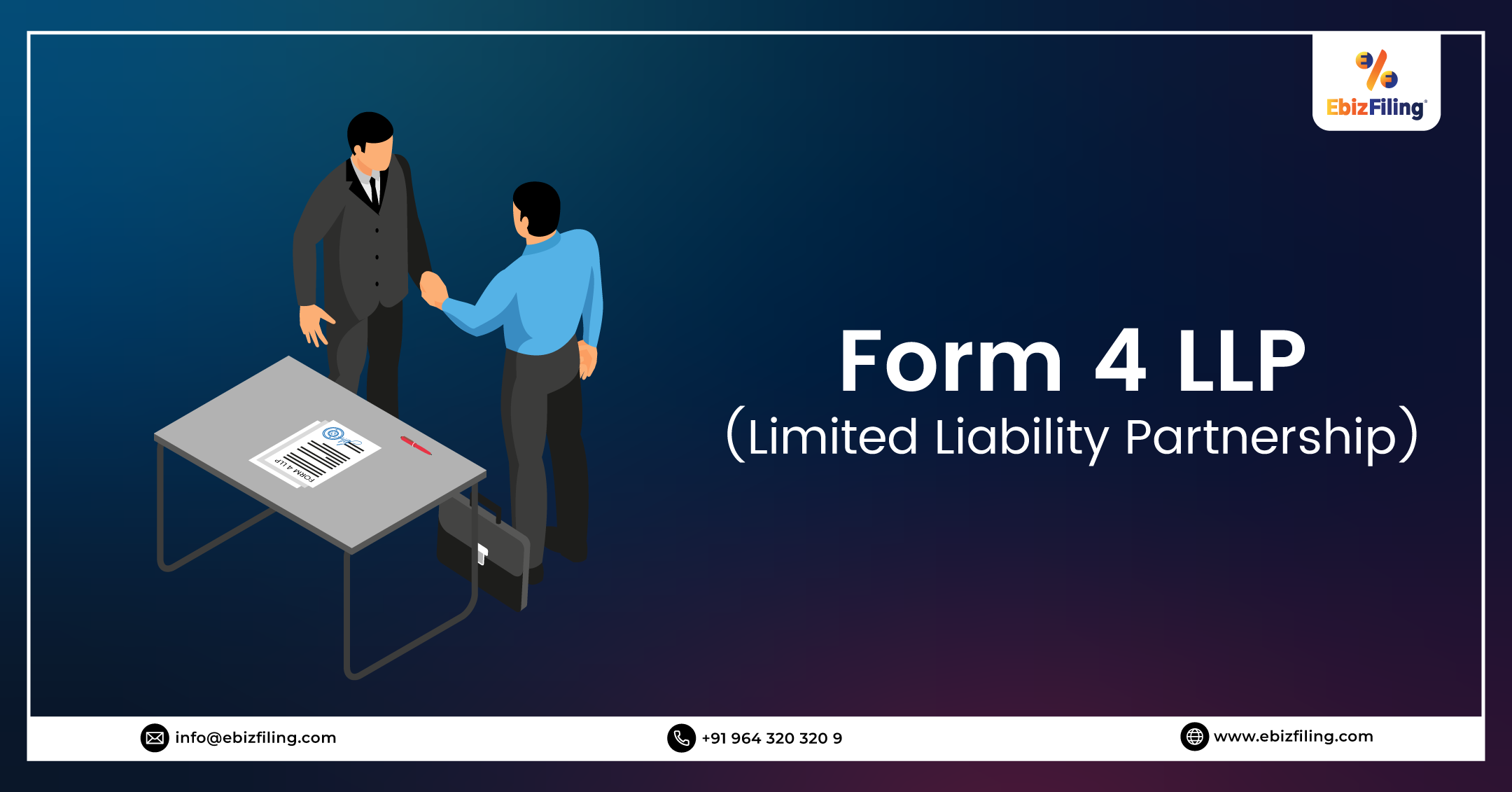 A complete guide for LLP (Limited Liability Partnership) Partners on Form 4 LLP
What is Form 4 LLP (Limited Liability Partnership)? And information on Attachment for LLP Form 4
Introduction
According to the LLP Act of 2008, any change in the LLP's constitution requires the filing of two forms: Form 4 and Form 3. Every appointment, cessation, and change in the name/address/designation of a designated partner or partner must be documented on Form 4. In this article information such as "What is Form 4 LLP?" And information on LLP Form 4 is discussed.
But Before going through the LLP Form 4, Let's have a quick look at "What is LLP (Limited Liability Partnership)?"
What is LLP (Limited Liability Partnership)?
A Limited Liability Partnership (LLP) is one in which some or all of the partners are limited in their liability. As a result, it can display aspects of partnerships and businesses. Each partner in an LLP is not responsible or liable for the misbehaviour or carelessness of another partner.
Important Update on Due Date Extension for LLP Form 11 and other LLP Compliance Forms
The Ministry of Corporate Affairs has received many representations demanding an extension in the due date for LLP Annual Return Filing in Form 11 without any additional fees. By taking in to consideration the representations and keeping in view the transition from version-2 of MCA-21 to Version 3 of MCA-21, the MCA has decided to extend the due date for filing E-Form LLP 11 i.e. Annual Return of Limited Liability Partnership for the Financial Year 2021-22 without paying any additional fees from 30th May, 2022 to 30th June 2022.

Moreover, MCA has also given relaxation on the due dates for various event-based LLP E-Forms such as LLP Form 3 etc., for which due dates were falling in between 25th February to 31st May 2022.

The new extended due date for event-based LLP E-Forms shall be 30th June 2022.

The Step has been taken to promote the Annual Compliance on part of Limited Liability Partnerships.
Advantages of LLP (Limited Liability Partnership)
The main advantage of an LLP is that an LLP is easier to start and manage and the process has fewer formalities.

It has a lesser cost of registration as compared to a Company.

LLP is like a corporate body having a separate existence other than its partners.

LLP can be started with any amount of minimum capital.

The partners would have limited liability to their agreed contribution in the LLP.

No requirement of compulsory Audit.

Compared to Private Limited Company, the annual ROC compliance in LLP is lesser.
Owing to flexibility in its structure and operation, the LLP is a suitable vehicle for small enterprises and for investment by venture capital.
What is LLP Form 4?
Following the partner's admission, the LLP must submit Form 4 within 30 days of the admission date. The appointed partner should sign LLP Form 4. A statement of permission from the newly placed partner must be included on the form. The form must be accompanied by a certificate from a Company Secretary/Charted Accountant/Cost Accountant in practice stating that he or she has verified the key details, as well as the limited liability partnership's books and records, and found them to be correct. In some situations, the LLP Form 4 is filed along with the LLP Form 3. The following points will help you understand when you should file LLP Form 4 individually.
Points to bring clarity when both the forms (LLP form 3 and LLP form 4) are filed separately:
If you just wish to make changes to the Designation or the Nominee, you must submit these forms separately.

File the identical forms as the linked forms if you only wish to execute an Appointment or Cessation.

If both an appointment and a cessation are required, file these forms as connected forms.

If you must do both Appointment and Cessation, as well as a modification in Designation/change in Nominee, you must file:
With appointment/cessation, file Forms 3 and 4 together.

Another Form 4 with a new designation and a new nominee.
Documents and details for LLP Form 4 (Limited Liability Partnership)
Authorization to act as a partner/designated partner (Mandatory a Form is required for partner/designated partner appointment).

Evidence of quitting (Form must be filled out for partner/designated partner's cessation).

Affidavit or any other extra documentation of name change (obligatory for form is furnished for the amendment in the name of existing partner).
In the case of a company as the appointed partner, a copy of the same body Company's resolution on letterhead to become a partner in the proposed LLP, as well as a copy of this body company resolution or authorization on letterhead specifying the name and address of the person nominated to act as nominee or designated partner on its ground.
Any further information would be provided as a separate attachment in Limited Liability Partnership Form 4.
Government fees for LLP Form 4
| | |
| --- | --- |
| Capital Contribution | Fees Charged |
| If up to INR 1,00,000 | INR 50 |
| More than INR 1,00,000 – 4,99,999 | INR 100 |
| Between INR 5,00,000 – 9,99,999 | INR 150 |
| INR 10,00,000 or more than that | INR 200 |
Conclusion
Every appointment, termination, and amendment in the name/address/designation of a designated partner or partner requires the submission of Form 4. The Designated Partner must sign Form 4 before it may be submitted.
About Ebizfiling -
EbizFiling is a concept that emerged with the progressive and intellectual mindset of like-minded people. It aims at delivering the end-to-
end incorporation, compliance, advisory, and management consultancy services to clients in India and abroad in all the best possible ways.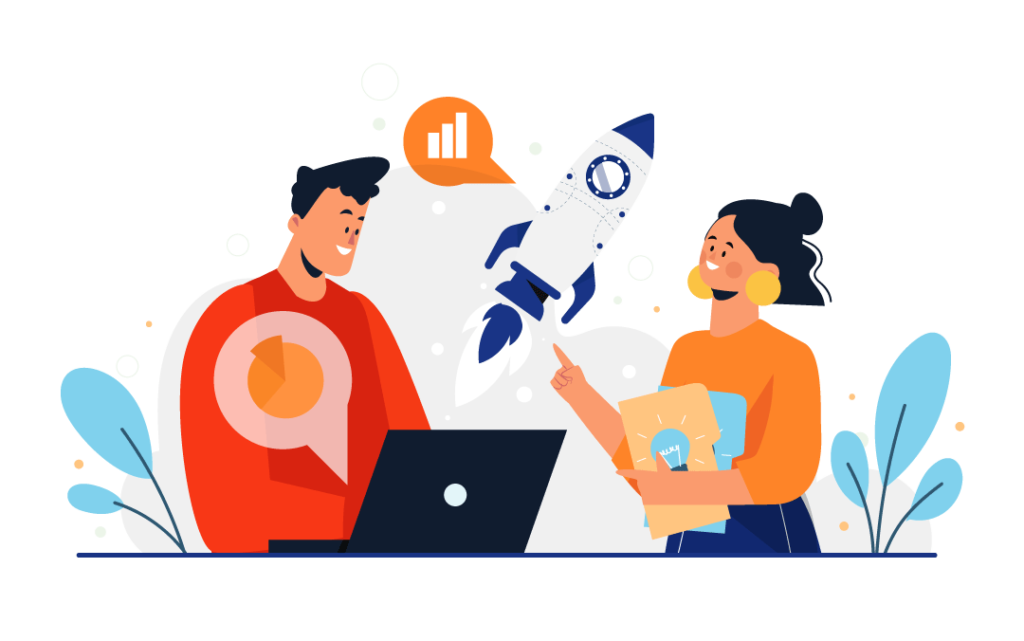 Reviews
I would give 5 stars to Ebizfiling for everything. Service, Professionalism, Dedication, Timely Action and Good Pricing.

I registered my LLP company, from eBizfilling. Great team and very competitive pricing. Will definitely use their services again.Thanks for work well done.

We have associated with ebizfiling since last 2 years. I have taken help from them for my personal ITR as well as they are handling our company's HR/Account department. They are really supportive and providing 5 star service. I would like to mention special thanks to Ravi, Mansi and their team who helped us really well so far. really appreciate. They are very professional and supportive.