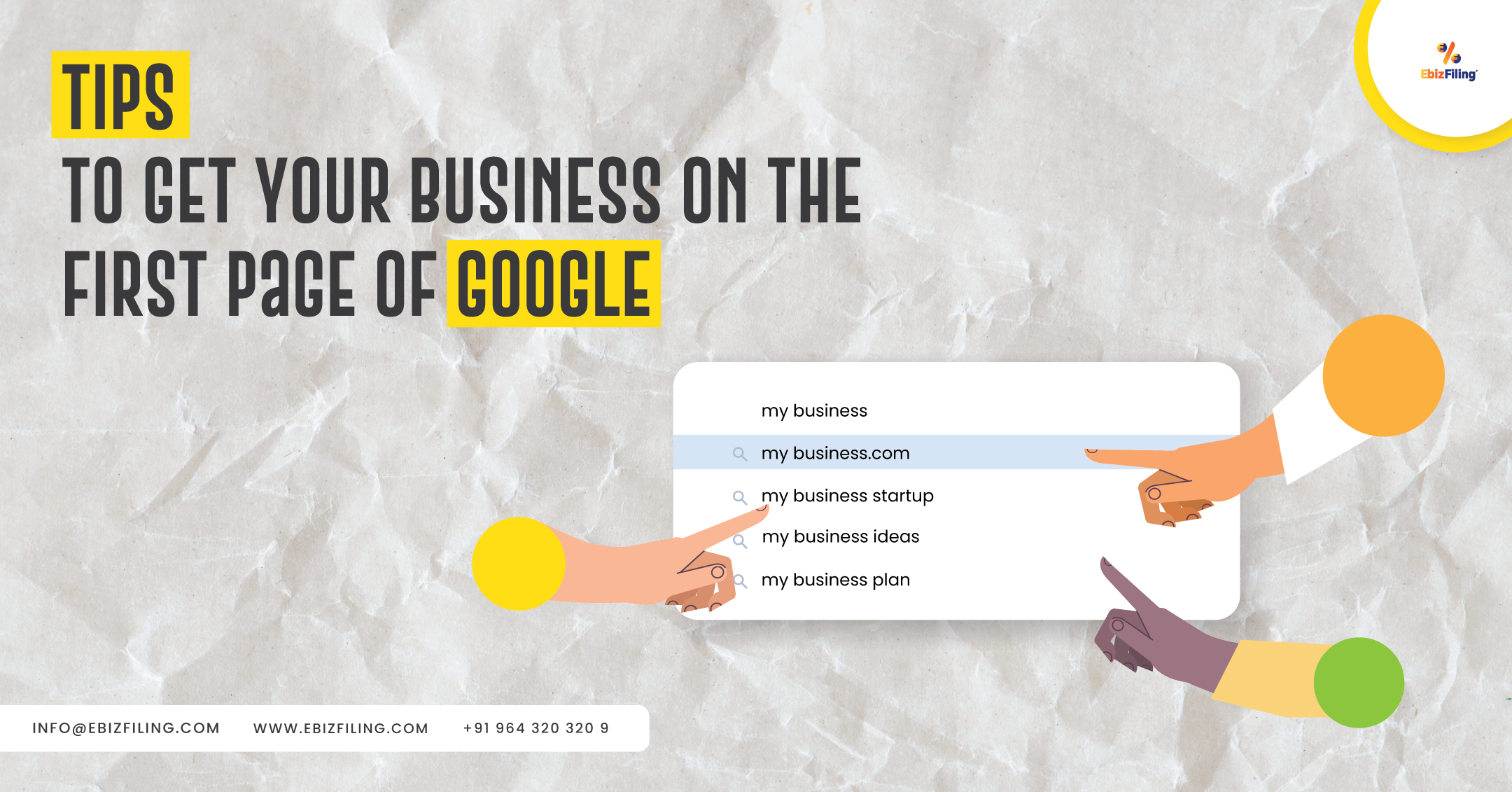 How to get on the first page of Google?
How to get on the first page of Google? And the Importance of appearing on Google's first page
Introduction
As a small business owner, you should also consider how people are using it to find you. Furthermore, organised systems are in place to determine which sites rank higher than others. The first step toward being found is to create a website, which immediately increases your online visibility. Following that, you will have a number of tools at your disposal to help your website rank high in Google's search engine results pages. In this blog, we will answer your question on "How to Get on the first page of Google?
Importance of appearing on Google's first page
1. Increased Brand Recognition
Google's first page is all about visibility. Enter any description of a niche, and the search engine will provide information on the most reputable brand that is not only popular but authentic. What Search Engine Optimization (SEO) boils down to is brand recognition and awareness. A higher Google ranking elevates a brand's name and logo above competitors in the same market. This allows that operation to leverage its position and profit from the returns. Business brands, in essence, reflect how a company is perceived by society, business peers, and sponsors. What should be noted is that brand awareness will vary greatly depending on where your site appears on Google's first page. Being among the first ten hits is fantastic, but it should only be considered step one. Then there is a bigger goal in mind because the numbers make a significant difference.
2. Increased Click-Through Rates
Increased Google visibility is simple: you generate a higher click-through rate. A link that ranks organically on Google is far more likely to be followed by the user. Customers are more likely to place an order. Page views are increasing. New visitors are increasing. The time spent browsing the website is also nearly four times longer. The PPC strategy can supplement organic search by obtaining a high Google ranking. They can coexist, and while the SERP must remain a central focus and priority, a properly executed combination will yield the premium results a business seeks.
3. Enhanced Authenticity
There is a science and a method to how sites are ranked in the domain of SEO. However, there is an intangible quality that comes with first-page Google results, turning it into a psychological game that plays as much on reputation as it does on pure results. Consider a Google search for an SEO specialist in the UK region of Mansfield. Google will display a number of listings, with the top webpage results in the centre. These are the searches that are the most natural of the bunch. Then there are the PPC advertisements in the right column. When all is said and done, being on the first page of a Google search results page improves the overall image. It conveys to clients that you are genuine, authentic, and reputable. URLs that appear as a result of advertisements appear desperate to enter the space at any cost.
Different ways "How to get on the first page of Google?"
It's important to comprehend the various goals that a high Google ranking can help your company achieve.
Of course, the most important place to include the keywords for which you're attempting to rank is in the body of your page's content. However, it is critical that these keywords are not inserted systematically and excessively, but rather naturally. In fact, Google can now detect keyword stuffing and will banish you from the first page of its results if it detects it. The key to ranking on Google's first page is to provide useful, trustworthy, easy-to-read, but informative content that keeps your target audience on your pages and returning for more. And conversing with others about what you already know is both free and simple. Remember that if you want to rank on Google's first page for a specific keyword search, your page must provide the information, not just the keywords, that users are looking for when they type that search into Google.
A non-responsive website will not appear at the top of a Google search. Consumers now use phones and tablets more than computers and laptops, and mobile devices are used for the majority of local searches. As a result, Google prefers mobile-friendly websites. In fact, all sites are now indexed using mobile-first indexing. Responsive design is ideal because it allows your website to adapt to any screen size while still remaining functional.
Inform Google about the keywords you are using
Google crawls the web, ranks the millions of pages it finds and stores them in an index. When a user conducts a search, Google can quickly return relevant results by scanning its more organised index (rather than the entire web). As a result, another critical step toward appearing on Google's first page is to make it as simple as possible for Google to scan, index, and retrieve your site. Put keywords in the following places to accomplish this:
Meta description
Alt tags
Meta title
Pay attention to the user experience
Being mobile-friendly is not enough for a website. It should also be visually appealing and easy to use. A website with clear calls to action, easy navigation, and answers to your visitors' most pressing questions will keep them on your site longer and return later, which Google will notice and rank you higher for. The higher your ranking, the more traffic your site will receive and the more likely it will appear on the first page of search results.
Emphasize on company's location
Another free way to get your website pages on Google's first page is to target location-based queries. Make sure your website clearly displays your city and/or geographic area on your contact page, as well as potentially on blog posts and service pages. As a result, when people search for "your industry" plus "your city," Google will pick up on that information and display your business as a "near me" search result. Even if a user does not search for a specific location, Google will still serve up geographically relevant results based on their IP address, implying that local SEO is not only free but always necessary.
Winding Up
Regardless of the size of your business, getting to the top of Google or simply improving your ranking is very doable. It takes effort and time, but it is one of the most crucial things you can do for your company. You can increase your company's visibility by knowing where and how to make changes.
About Ebizfiling -
EbizFiling is a concept that emerged with the progressive and intellectual mindset of like-minded people. It aims at delivering the end-to-
end incorporation, compliance, advisory, and management consultancy services to clients in India and abroad in all the best possible ways.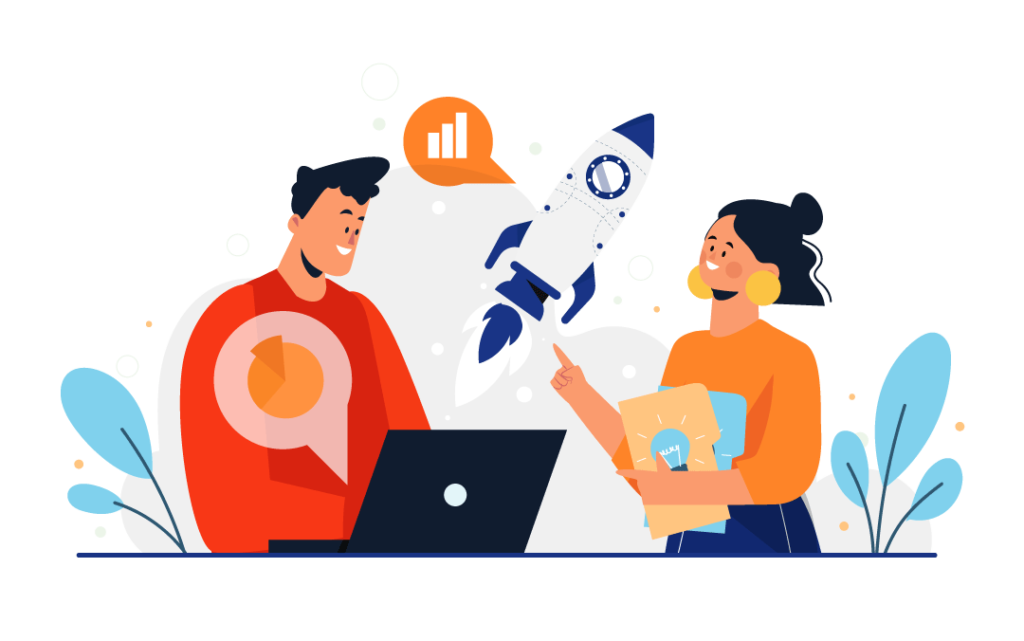 Reviews
I find the service, working approach and commitments very professional. Their progress updates are commendable. I really liked working with them.

I was amused when I saw the pro activeness in the staff as they made sure everything was on track and in time.

Your working team is genius. Thanks.