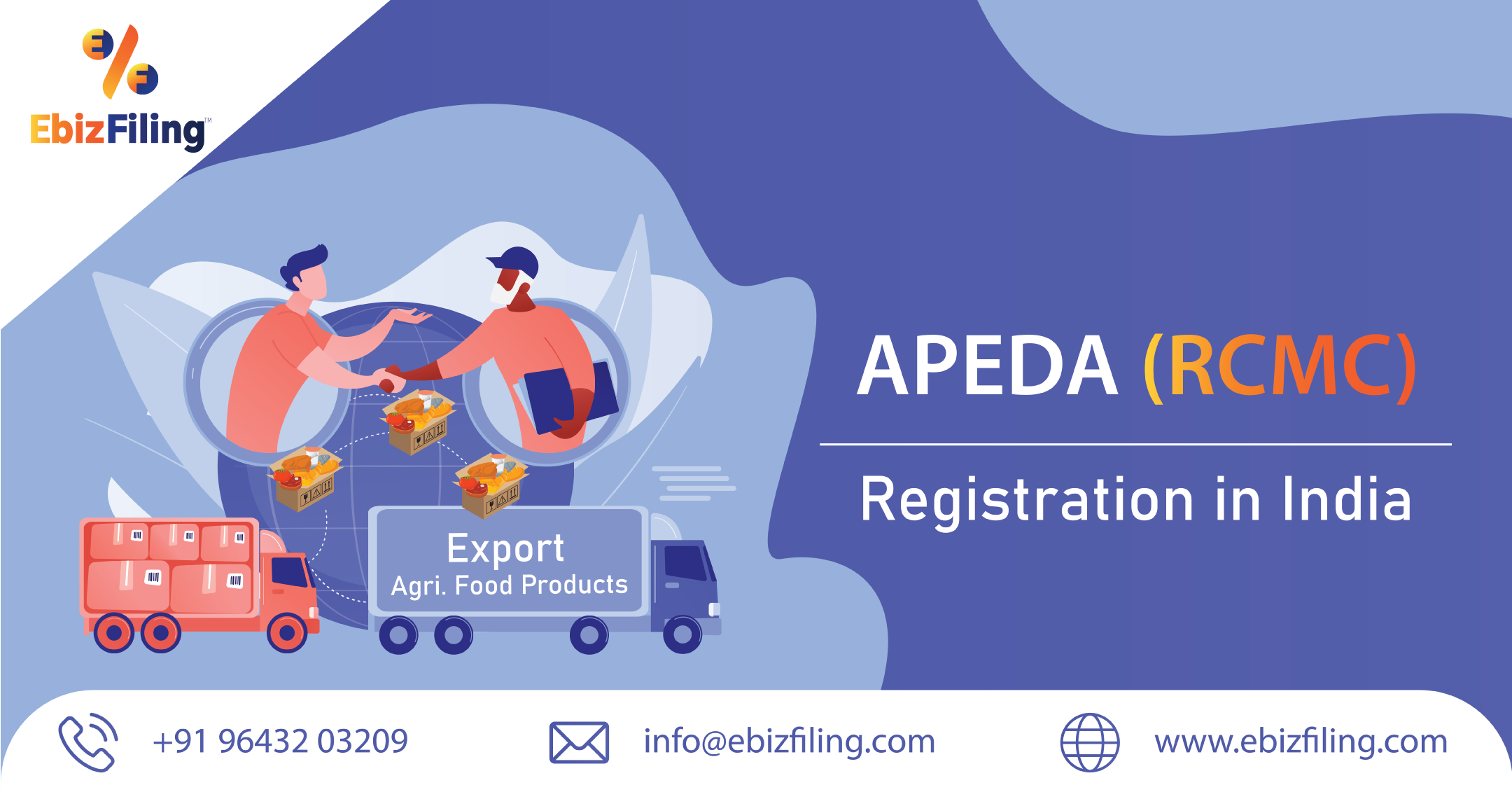 Everything about APEDA (RCMC) Registration in India
APEDA (RCMC) Registration- Meaning, Benefits, Process Documents Required etc for APEDA License
Agricultural & Processed Food Products Export Development Authority (APEDA) is a government organization that was established to develop and promote the export of scheduled products. APEDA is an authority that provides financial assistance, information, and guidelines towards the development of scheduled products. In this article, we have discussed every thing about APEDA (RCMC) Registration / License including documents required, benefits, process of APEDA RCMC Registration in India.
What is APEDA?
APEDA stands for Agricultural & Processed Food Products Export Development Authority. It is a Government Organization which was established with a purpose of an act for the development and promotion of export for scheduled products.
Purpose / Objective of APEDA
The main objective of APEDA is to promote and develop the export of the schedule products. Central government lays down the rules and regulation regarding the export of such scheduled products and implements through this body for the efficient administration of APEDA Act.
What is APEDA RCMC Registration?
RCMC stands for Registration Cum Membership Certificate. It is a membership certificate issued by the Export Promotional Councils (EPCs) or Commodity Boards of India. RCMC is a proof that the exporter is registered with the Export Promotional Council / Commodity Boards.
The application for registration under APEDA shall be made within 1 month from the date of undertaking of export.
A person can be registered either as a vendor exporter or as a manufacturing exporter.
List of scheduled Products under APEDA Act
It is the responsibility of the APEDA to promote and develop the activities of export of the following mentioned products that are covered as the Scheduled Products Category as per the APEDA Act.
Meat and meat products
Fruits, vegetables and their products
Poultry and poultry products
Dairy products
Honey, jaggery and sugar products
Confectionery, biscuits and bakery products
Cocoa and its products, including chocolates of every kind.
Groundnuts, peanuts and walnuts
Cereal and cereal products
Pickles, papads and chutneys
Alcoholic and non-alcoholic beverages
Guar gum
Herbal and medicinal plants
Floriculture and Floriculture products
Along with these products, one of the primary responsibility of the APEDA is to monitor the import of sugar.
Advantages of APEDA Registration
Firstly, APEDA RCMC Registration is mandatory for the exporters to export scheduled products under APEDA Act.
Moreover, the Exporter having a RCMC Registration under APEDA Registration, can obtain guidelines for improving the packaging and marketing of the Scheduled Products that are to be exported.
Also, the exporter who has Registration under APEDA may attend training sessions in various aspects of the industries connected with the Scheduled Products conducted by APEDA
The exporter may get their name listed as an exporter on the Exporters Directory available on the APEDA website.
Also, being the exporter may get brand publicity by advertising and promoting the products with the APEDA registration.
APEDA Registration helps in availing the various financial assistance schemes.
Process for APEDA Registration
Step 1: Login to Official website of APEDA and register.
Step 2: Register yourself as member and submit all the necessary details.
Step 3: OTP shall be sent to your registered Email address and Phone Number for verification.
Step 4: Once the verification is completed, one needs to prepare the application form by filling up all the necessary information and attaching all the required documents.
Step 5: Then one needs to pay the prescribed Government fees via the prescribed payment method.
Step 6: After the payment of the fees successfully, an APEDA Application Number will be generated that would be required for future references.
Step 7: The final step for getting APEDA Registration process is the approval of the RCMC by the APEDA Officials.
Step 8: Once the approval is granted, the APEDA RCMC Certificate may be obtained using the APEDA portal.
Once the application duly filed and paid by the applicant, the authority issues Registration -Cum- Membership- Certificate (RCMC) and name is added in APEDA list of members.
Documents Required for APEDA RCMC Registration
An application form duly signed
Import-Export code issued by D.G.F.T
Duly signed Bank certificate
Latest two months Bank Account statement
Cancelled cheque of Company's Bank Account
If one is registering himself as a Manufacturer Exporter, he must furnish a self-attested copy of the company registration along with certifications from relevant certification agencies for the following products
Certification Agencies for APEDA Registration as per the food product
Product

Certification Agency

Floriculture and Fruits & Vegetable Seeds

Department of Horticulture / DIC / SIA / FSSAI

Herbal & Medicinal Plants

Department of Horticulture / DIC / SIA / FSSAI, certificate issued by any Govt. institution of Ayurveda.

Fresh Fruits & Vegetables

Department of Horticulture / DIC / SIA / FSSAI

Groundnut/Pulses/Guar gum

FSSAI/ Certificate issued by MSME (Udyam Registration certificate) / NOC issued by Pollution Control Board.

Processed Fruits & Vegetables/Other

Processed Fruits & Vegetables/

Processed Food Products/Dried and

Preserved Vegetables/Cereals

preparations/ Misc.

Preparations/Non-Alcoholic

Beverages/Cocoa Products:

FSSAI License/ Certificate issued by MSME (Udyam Registration certificate) / NOC issued by Pollution Control Board

Dairy/Poultry/Honey/Meat

Cereals and Cereal Products:

FSSAI / MSME (Udyam Registration certificate) / NOC issued by Pollution Control Board.

Alcoholic Beverages

FSSAI / Department of Excise Commissioner / NOC issued by pollution control Board.
Validity of APEDA RCMC Registration in India?
APEDA RCMC Registration is valid for 5 Financial Years.
After the completion of 5 years, you need to renew your APEDA RCMC certificate.
Having APEDA Registration for the exporter who are dealing in the export of the scheduled products is mandatory. Registered members under APEDA can participate in various training programs organized by APEDA on various scheduled products in several aspects of the Industries and on how to improve their business.
About Ebizfiling -
EbizFiling is a concept that emerged with the progressive and intellectual mindset of like-minded people. It aims at delivering the end-to-
end incorporation, compliance, advisory, and management consultancy services to clients in India and abroad in all the best possible ways.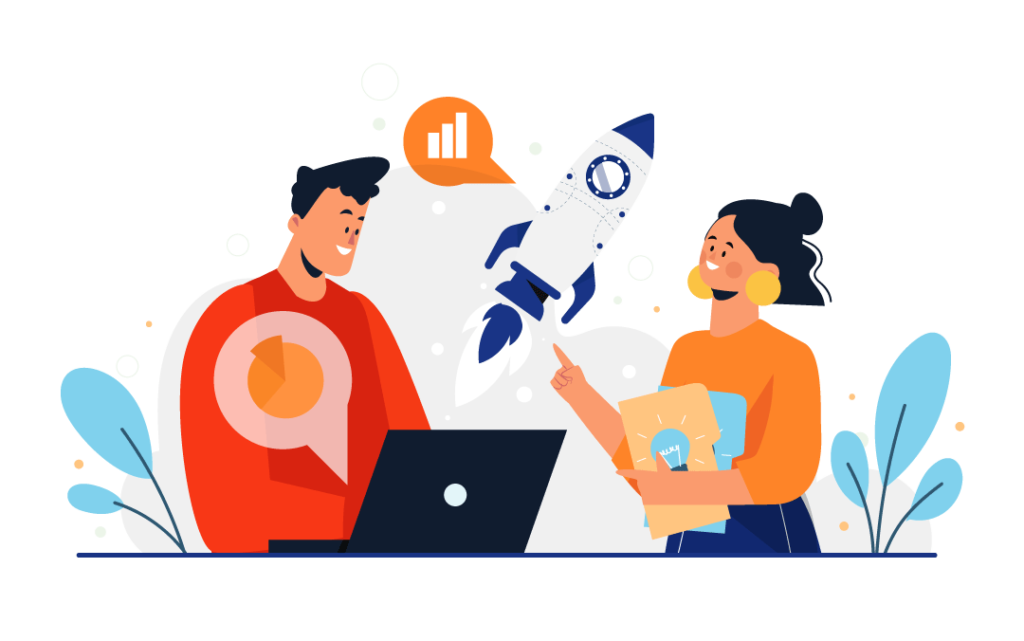 Reviews
Ms. Ishani and other team members are very helpful in the entire process of GST filing.

I really appreciate their support superb team.

Cheers!!!!*****

Professional,Knowledgeable & Creditable. Recommended for Business organization looking for services pertaining to Incorporation, Secretarial Service, Compliance, Very Prompt service and Proactive Approach! Excellent service. Always available and prompt response.

I was amazed to see the great offers for women entrepreneurs. It was a delightful experience working with you and your team.