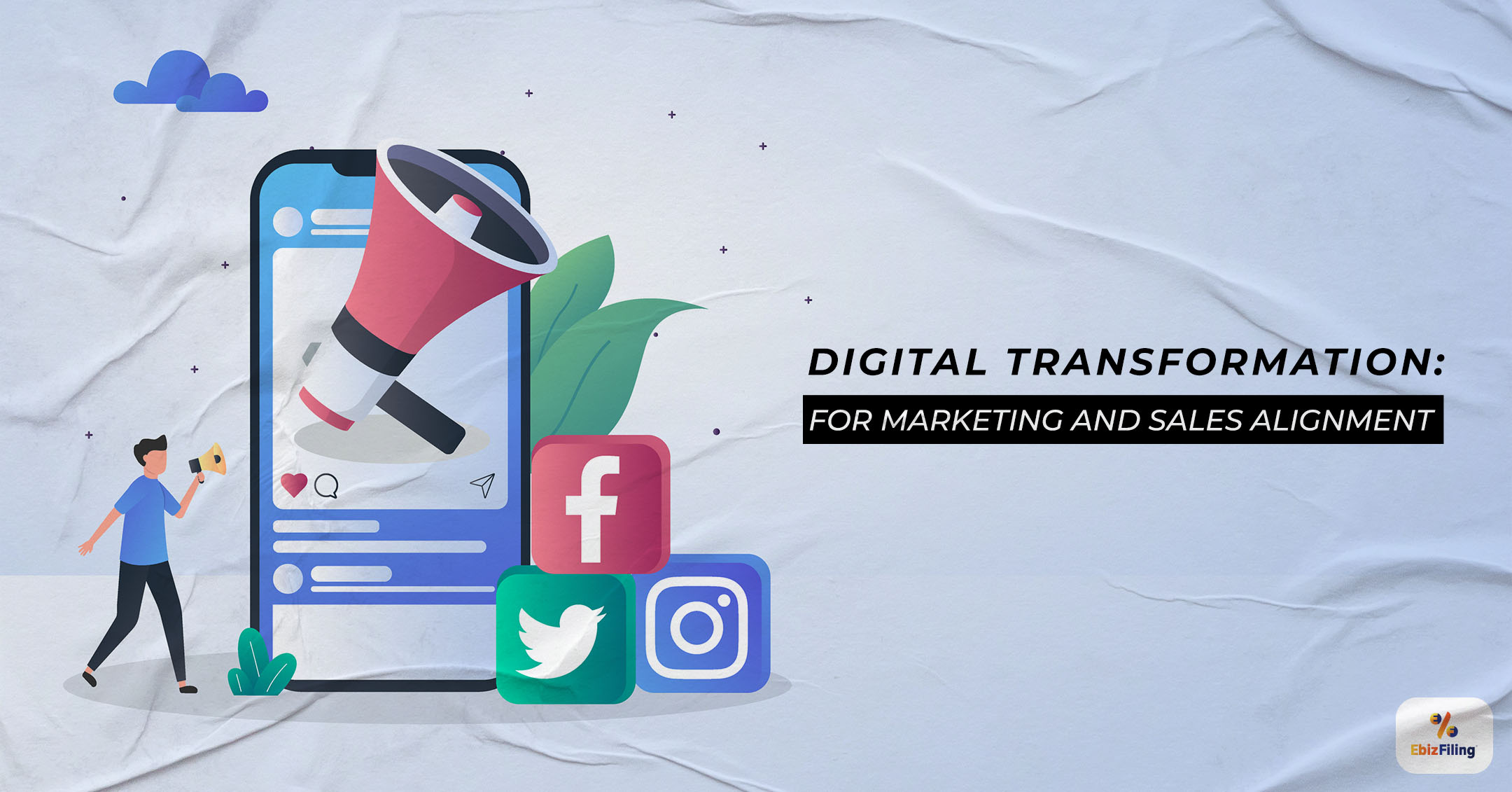 Need for Digital Transformation for Marketing and Sales Alignment – Why?
Digital Transformation for Marketing and Sales Alignment –  A complete guide 
Introduction
Digital transformation marketing strategies have piqued the public's interest and paved the way for increased sales. Graphics, intriguing information, and speech have all been incorporated into digital marketing to capture the attention of consumers. In this article will explain "Why is there a need for Digital Transformation for Marketing and Sales Alignment?"
Insights on Digital Transformation for Companies
Because digital transformation will look different for each company, it can be difficult to find a universal definition. In general, we define digital transformation as the incorporation of digital technology into all aspects of a business, resulting in fundamental changes in how businesses operate and provide value to their customers. Beyond that, it's a cultural shift that necessitates organizations constantly challenging the status quo, frequently experimenting, and becoming comfortable with failure. This sometimes entails abandoning long-standing business processes on which companies were founded in favor of relatively new practices that are still being defined.
Customers can be studied more thoroughly thanks to digital transformation. It leads to the identification of specific market segments and demographics, each with their own quirks and behaviors. This knowledge can then be combined with actionable knowledge to predict customer behavior and improve customer outcomes. So, what does this indicate for sales and marketing alignment? For starters, it means the ability to track customer journeys from MQLs to SQLs and finally to SALs. This can reveal patterns from which we can make reasonably accurate predictions about how customer behavior will evolve in the future. We can then take coordinated actions to inform everything from digital sales/website funneling to digital marketing strategies.
Why is there a need for Digital Transformation for Marketing and Sales Alignment?
Building strategy for marketing and sales alignment
The possibility of a change of guard between marketing and sales is as smooth as velvet thanks to digital transformation. We must arm ourselves with the necessary tools to effectively assess our chances and how customers behave, what they may require, and their goals. This makes it much easier to provide them with the service they require. This, in turn, leads to better use of time and resources from the appropriate departments, resulting in teams working in cooperation rather than competition. With real-time digital handover and exceptional customer understanding, it is possible to cultivate more fruitful joint ventures that benefit both parties in the name of increasing conversion rates.
Dealing with behavioral patterns
Even before a purchase is made, digital transformation consultants can assist sales and marketing in staying on top of content and contributing to an action plan for dealing with behavioral patterns. This facilitates internal alignment of the type that reorients every team member in a customer-supporting role to help accelerate the generation of quality content.
Implications of Retail Digital Transformation
There is no doubt that we are living in an unprecedented period of global social and economic change. For the most part, we are taking each day as it comes, navigating the darkness through trial and error. Customers are struggling to make sense of these changes as we try to piece together a commercial "new normal." Businesses that seize the bull by the horns of digital transformation will emerge victorious. Cooperation is the fuel that drives success, and while gate-keeping has its supporters, this attitude toward a vertical organization cannot be sustained. Those who can successfully transition to online operations will have access to new communication channels when face-to-face interactions are no longer possible.
Winding Up
As you can see, there is a lot to consider when it comes to digital transformation and your marketing and sales teams. However, once you achieve alignment, the benefits are limitless. You will not only have happy and cohesive teams, but you will also have increased customer engagement, leads, and sales, which will help your business compete and succeed in a digital world.
About Ebizfiling -
EbizFiling is a concept that emerged with the progressive and intellectual mindset of like-minded people. It aims at delivering the end-to-
end incorporation, compliance, advisory, and management consultancy services to clients in India and abroad in all the best possible ways.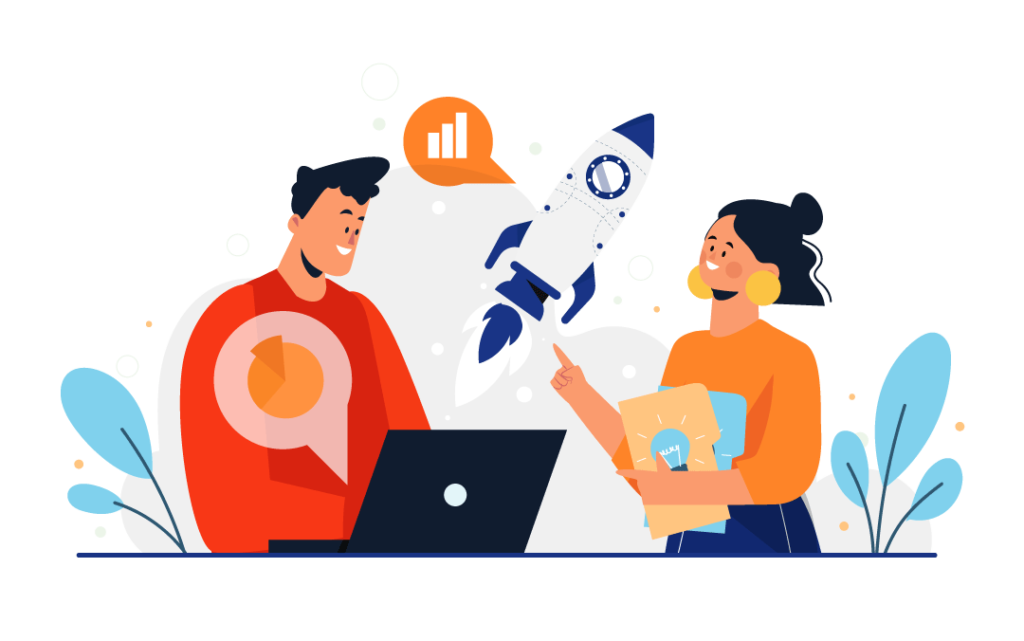 Reviews
Great job and thanks for filing annual compliance on time for our company.

I am very happy with the way they serve their clients. They are focused on providing the best help that they can and are result oriented.

I am associated with Ebizfiling since a year now. And all my IT returns and GST returns are managed successfully by them.  Really happy with the services.