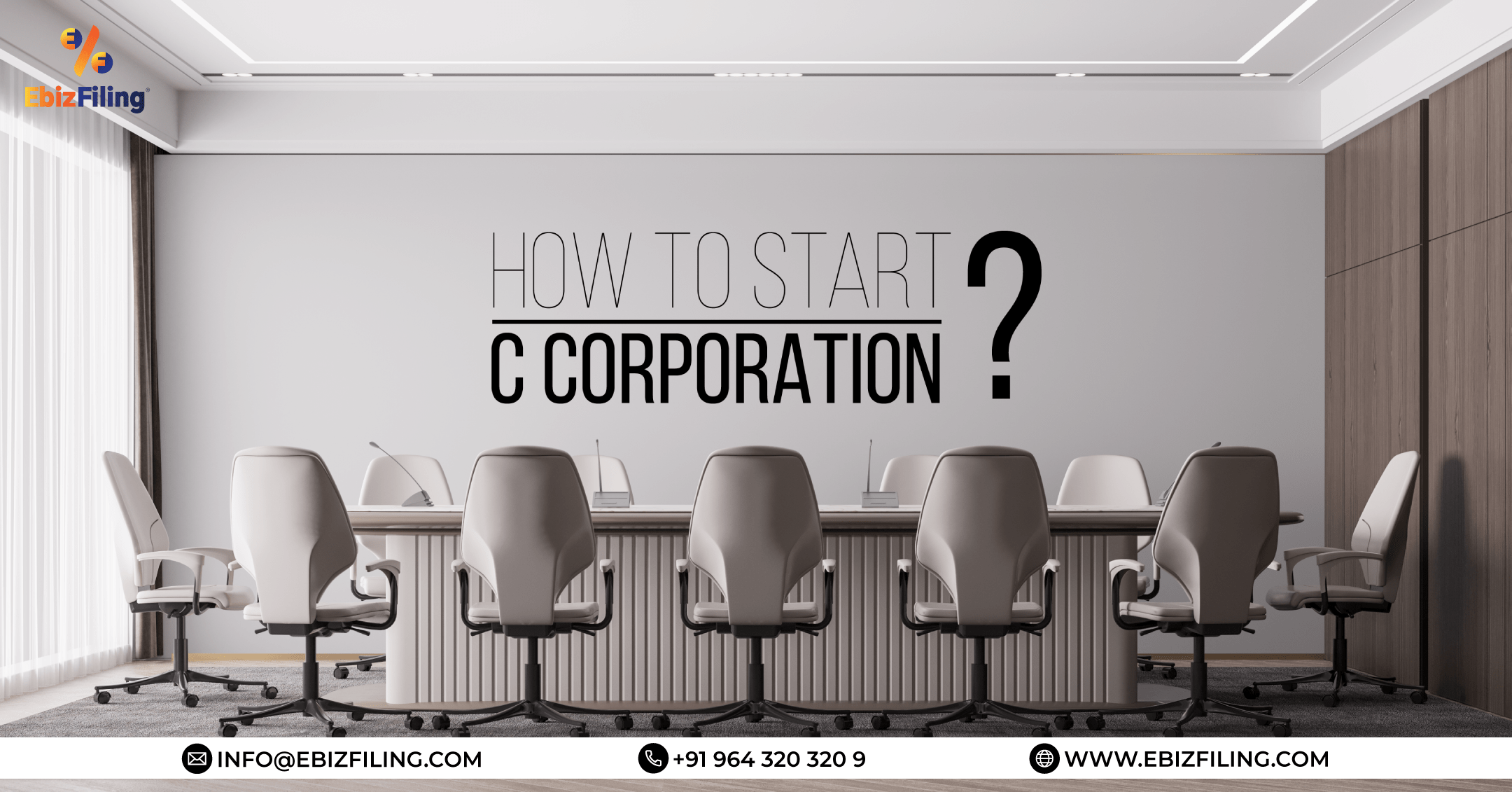 C Corporation-"What is a C Corporation?" & "How to start a C Corporation in the USA?"
"What is a C Corporation?", "How to start a C Corporation?" And its advantages & Disadvantages
Introduction
It is the most frequent sort of business in the United States. Through stock sales, C corporations provide endless development opportunities, allowing you to attract some very wealthy investors. The number of investors in a C Corporation is also unlimited. In this article information such as "What is C Corporation?", "How to start a C Corporation?" and other information on C Corporation is mentioned.
What is a C Corporation?
A C corporation (or C-corp) is a legal company in which the owners, or shareholders, pay their own taxes. Profits from C companies, the most popular type of corporation, are also taxed. Profits earned by a company are taxed at both the corporate and individual levels, resulting in a scenario of double taxation.
A C corporation differs from other business structures such as an S corporation or a Limited Liability Company (LLC) in that it is obligated to pay both federal and state taxes. While alternative arrangements merely require shareholders to pay taxes on any profits they get, C companies may be subject to double taxation because profits must be paid by both the firm and the owners.
Information on "Who is the owner of a C corporation?"
Shareholders, each of whom holds shares in the company, own C corporations. C corporations, unlike other arrangements that limit the number of shareholders, can have an unlimited number of shareholders.
One of the key roles of shareholders is to elect the company's Board Of Directors. The Board Of Directors is in charge of determining the company's strategic direction and choosing its day-to-day leaders and officers, who must include at least a secretary and president.
The board of directors is also required to attend meetings and maintain minutes. While the meetings can be held more frequently, C corporation rules require that the shareholders and directors meet at least once a year. Shareholders can approve the company's by-laws as well as any merger proposals during the meetings.
C corporations are required to appoint a resident agent in addition to electing board members. In any case brought against the company, the resident agent is the individual who is liable for a summons or petition.
Advantages of C Corporation in the USA
Directors, officials, investors, and workers are all subject to limited liability.

Even if the company's owner leaves, it will continue to exist perpetually.

Credibility has improved – Gain respect from lenders and suppliers.

No Limit on Shareholders – In C Corporation there is no limit on the number of shareholders.

Tax Advantage – Take advantage of company expenses that are tax-deductible.
Information on "How to Start a C Corporation in the USA?"
The first step in forming a C corporation is to come up with a name for your company. Most states demand that it is distinct from one already in use by another business.
Articles of incorporation should be filed
You must fill out and file the Articles of Incorporation form, also known as a Certificate of Incorporation, with the secretary of state's office once you have chosen an original name. The form includes information such as the company's name, address, purpose, and incorporates.
Once your business has been accepted for incorporation, it must hold a board of directors meeting at which minutes must be taken and corporate by-laws must be drafted.
Obtain the necessary licences
Before you can open your doors, you must first secure all of the essential state and municipal permits.
C Corporation Examples
Amazon

Apple

Starbucks

Microsoft
Disadvantages of C Corp (C Corporation) in the USA
Taxation in all states where they do business: C companies are taxed in all states where they conduct business. For C corporations, tax attorneys are a necessary, as is rigorous record-keeping to show compliance with all applicable state and federal regulations.
Double taxation: In this structure, profits earned over the year are taxed on both the firm and individual owners. Companies can avoid paying double tax by reinvesting profits back into the company.
Conclusion
A C corporation is expected to convene at least one shareholder and director meeting per year. Minutes must be kept in order for corporate activities to be transparent. A C corporation is required to retain voting records for its directors as well as a list of the company's owners' names and ownership percentages. Furthermore, company by-laws must be posted on the grounds of the major business location. Annual reports, financial disclosure reports, and financial statements will be filed by C corporations in the USA.
About Ebizfiling -
EbizFiling is a concept that emerged with the progressive and intellectual mindset of like-minded people. It aims at delivering the end-to-
end incorporation, compliance, advisory, and management consultancy services to clients in India and abroad in all the best possible ways.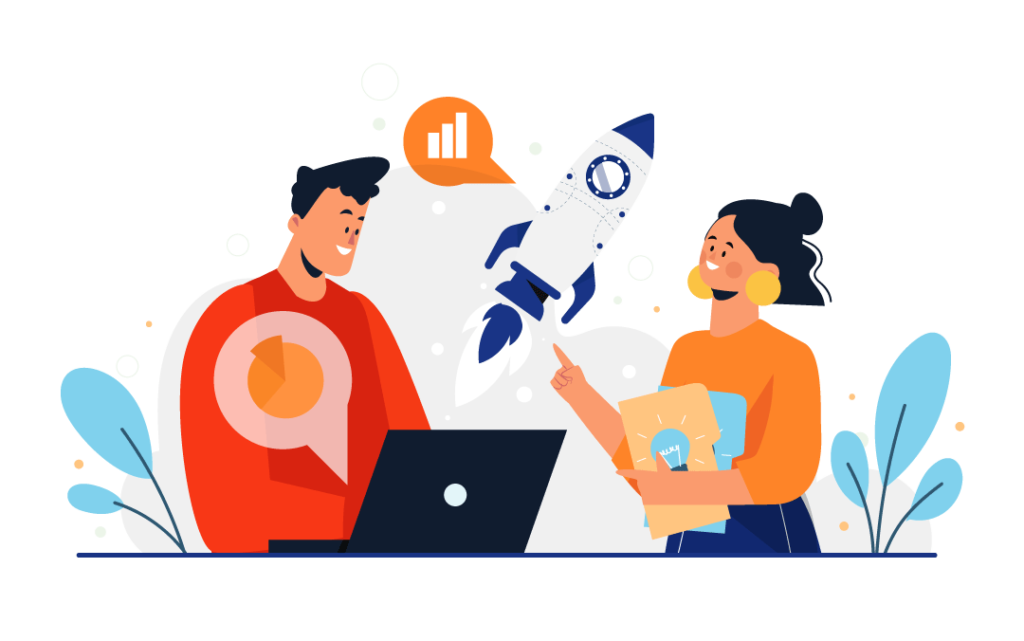 Reviews
100% we can trust Ebiz Filing for a business setup as i was relaxed during my company registration "Zaabi Kids Wear Private Limited" and now my dream become reality. Thank you all of EbizFiling for your Team work and your effort and really appreciate it

Highly Recommended!! The ebizfiling team helps me with the documents required for trademark registration and the process was easy and done smoothly. Amazing Support!! Thank You so Much.

Very good organisation. Very efficient and very effective.