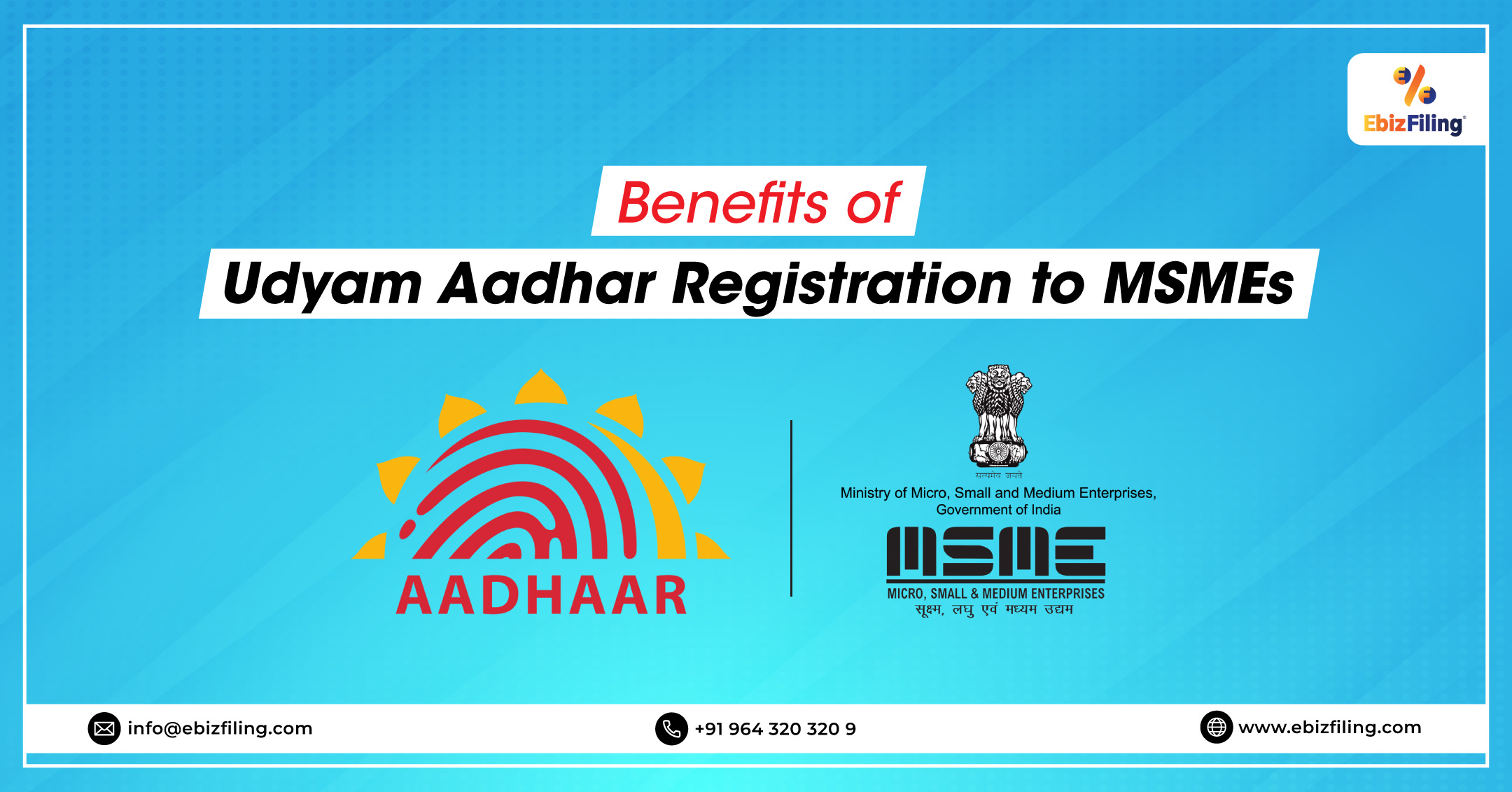 What is Udyog Aadhar Memorandum? And Benefits of Udyam Aadhar Registration to MSMEs
All about Benefits of Udyam Aadhar Registration to MSMEs, Procedure for Udyog Aadhar download Certificate and  "What is Udyog Aadhar Memorandum?"
Introduction
The Udyog Aadhar was established in 2007 to make the registration procedure for Small Scale Industries (SSI) and Micro, Small, and Medium Enterprises (MSMEs) more efficient (MSMEs). Businesses may take advantage of government programmes, subsidiaries, and rapid loan approvals with an Udyog Aadhar Certificate. Small Scale Industries and MSMEs can benefit from Udyog Aadhar registration, however the only way to get these benefits is to migrate to Udyam Registration. Businesses will need to re-register through Udyam Registration in any scenario. In this article we will focus on the Benefits of Udyog Aadhar Registration, "What is Udyog Aadhar Memorandum?" Also, information on Udyog Aadhar download Certificate.
What is Udyog Aadhar Memorandum?
The Udyog Aadhar Memorandum is a registration document that validates the presence of the Udyog Aadhar Certificate owner. It contains all of the relevant information on the owner of the Udyog Aadhar Certificate, such as the business owner's Aadhar card, bank account information, and so on. The Udyog Aadhar Memorandum does not need any fees to be paid by the enterprises. A self-declaration form is the Udyog Aadhar Memorandum. As a result, no further documents are required to support the form. In exceptional instances, however, the central or state authorities may request proof of some documentation.
Documents Required for MSME Udyam Registration   / Udyog Aadhar Registration
DIC (District Industry Center)
Bank Account Details
Aadhar Number
PAN Card Information
Name of the Owner
Date of Commencement
National Industrial Classification Code
Category of applicant
Number of people employed
Information on key activity
Benefits of Udyam Aadhar Registration to MSMEs and SSI
There are various advantages to registering your business and obtaining an Udyog Aadhaar.
The benefits derived from the Ministry of MSME's measures for the protection, expansion, and development of small enterprises are listed below. The same benefits are accessible to Udyog Aadhaar holders, and they are quite advantageous.
SSIs and MSMEs can readily obtain low-interest bank loans.
The certificate enables SSIs and MSMEs to receive discounts on all other utility payments, such as registration fees, power bills, ISO certification reimbursement, and so on.
With the Udyog Aadhar Certificate, obtaining licenses and registration for various enterprises becomes easier.
It offers SSIs up to 50% of grants based on patent registration.
SSIs and MSMEs can benefit from tax breaks and reductions, due to the Udyog Aadhar Certificate.
It assists firms in obtaining various government incentives in a timely manner.
Tariffs are reduced for SSIs and MSMEs.
Small businesses are given financial aid to attend international trade shows.
Extensive finance facilities, industry extensional support, and other perks are available to all of these tiny firms.
All SSIs or MSMEs receive financial aid in the areas of marketing, capital, and excise exemption, among other things.
Obtaining an Udyog Aadhar Certificate is a simple and inexpensive process. This will help SSI and MSMEs to focus on there core business activity more, and try to grow there business in more efficient way.
Procedure for Udyog Aadhar download Certificate
Visit to the official government Udyam Registration Certificate Portal
First and foremost, businesses must input their 12-digit Udyog Aadhar number.
To finish the verification procedure, businesses must add the appropriate mobile number or email address and confirm it with the verification code (One Time Password).
Enterprises must double-check all of their information in the Udyog Aadhar Certificate data after finishing the complete verification process.
Enterprises can print or download the Udyog Aadhar Certificate data on the appropriate page after checking that all of the data is correct.
Conclusion
With so many benefits available to micro, small, and medium businesses in India, it is imperative that they obtain an Udyog Aadhar registration (Now, replaced with Udyam Registration) as soon as possible. As You will need the Udyog Aadhar Certificate if you want to claim a benefit from the State or Central Government under a Micro and Small Business Development Program.
About Ebizfiling -
EbizFiling is a concept that emerged with the progressive and intellectual mindset of like-minded people. It aims at delivering the end-to-
end incorporation, compliance, advisory, and management consultancy services to clients in India and abroad in all the best possible ways.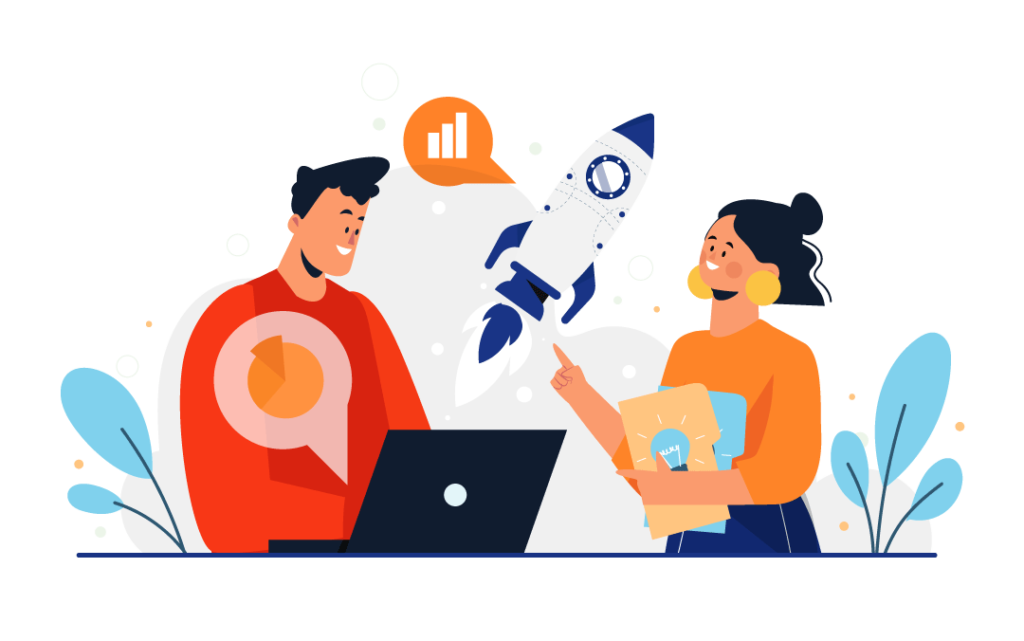 Reviews
I would give them 4 stars for their efficiency and pricing.

I took import export certificate from the ebizfiling. They have done the work on time.. Thank you for making my import export certificate in time 😊

They helped me with my company's name change and I was quite satisfied with the way they served me. I am surely coming back to you in case of any compliance problem.