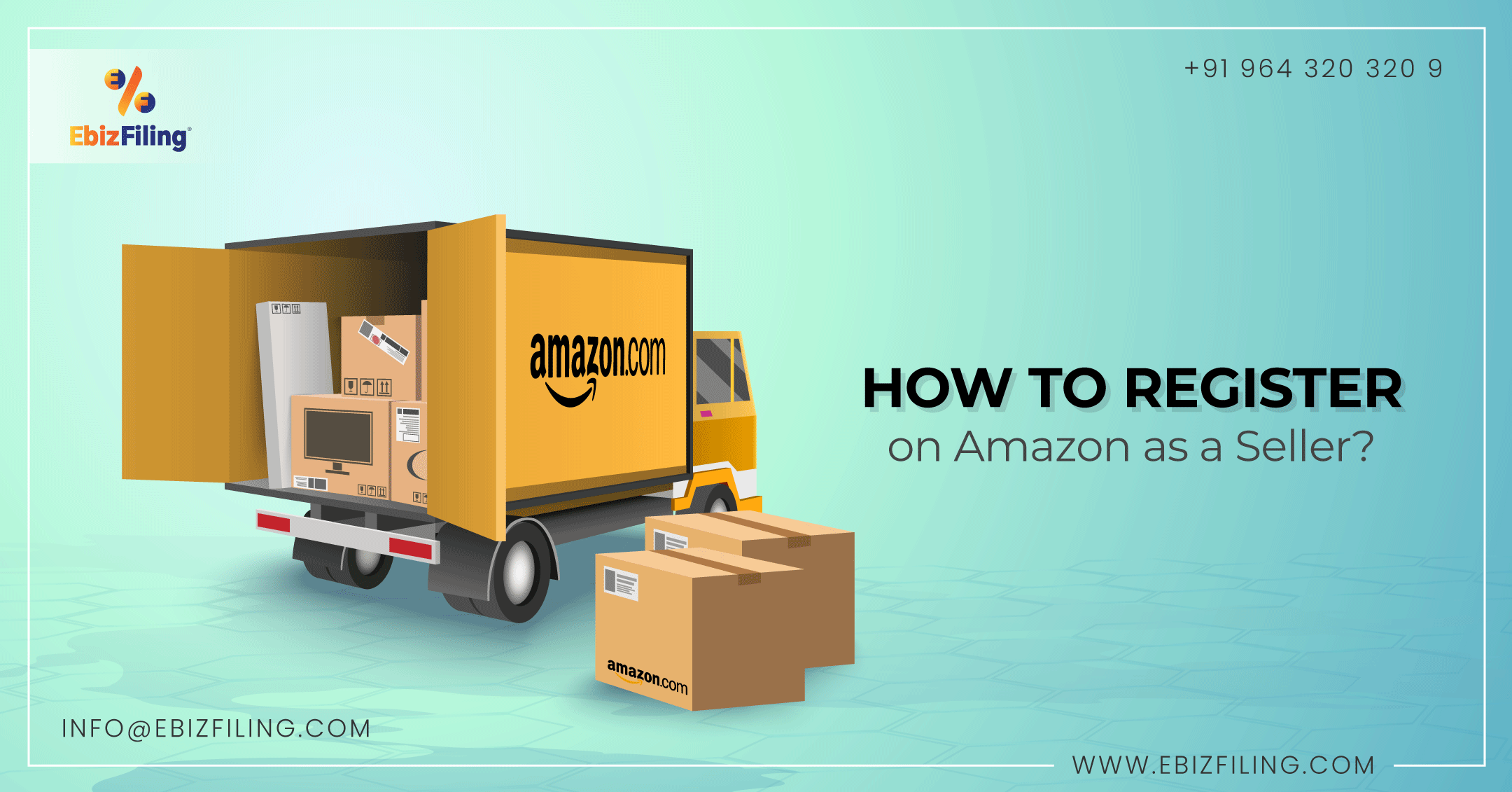 Everything you need to Know on Amazon Seller Registration
A complete guide on Amazon Seller Registration and the process on "How to register as an Amazon Seller?"
Do you want to register your business on Amazon but are having trouble doing so? Don't worry, this blog will provide you with information on Amazon Seller Registration, how to register as an Amazon seller, Amazon registration fees, and other pertinent information about Amazon company registration. Before going through the business registration process, let's have a quick overview about Amazon.
Briefing on Amazon
Jeff Bezos founded Amazon, an e-commerce company based in the United States, in 1994. It is the largest e-retailer in terms of sales and market capitalization. When it was first launched, the website merely offered an online bookstore. However, over time, it expanded into new areas such as MP3 video/audio downloading and streaming, e-commerce for apparel, electronics, food, toys, and jewelry, among others. The list goes on and on. It now includes publishing as well as film and television production.
It provides a wide range of products and services to its clients all over the world and has developed exponentially in the process. This expansion was accomplished through a series of mergers and acquisitions with a variety of high-potential firms, including many start-ups.
At the end of the day, Amazon is a shopping platform. It is based on a revenue model based on sales. Amazon takes a portion of every sale made through their platform. These fees cover the cost of allowing vendors to advertise their products on Amazon, as well as referral and shipping fees.
Information on Amazon Seller Registration
In order to become a seller on Amazon, visit the Amazon Seller Sign-up page and click on the 'Register Now' button to begin the process of seller registration. During this seller registration process, you need to provide basic details like the name of your business entity, official address, and phone number.
Why is it beneficial to register a business with Amazon?
When it comes to Amazon-related services, shipping is simple. Once your products are registered, shipping is free. Shipping, on the other hand, can take place from one state to another.

All financial transactions are done online and are secure. You do not have to be concerned about payment delays because Amazon is an international e-commerce platform. This type of registration can be used to conduct end-to-end financial transactions.

When you register, you will be able to promote your items to a far bigger audience than if you only market them inside a limited geographical area. The amount of revenue generated would be higher as a result of this method.

You will not be charged a monthly or annual subscription fee if you register on Amazon. You'd only have to pay for each sale of your product. Amazon would receive a portion of the proceeds. You can gain a variety of benefits from this procedure.
The entity that are Eligible for Amazon Seller Registration
Once can register their business as a Sole Proprietor, if individuals are running their business alone.

Any firm that is registered under the Indian Partnership Act of 1932. It can appoint any of its partners to complete the Amazon Seller registration processes.

Any Limited Liability Partnership (LLP) that has been formed under the LLP Act of 2008, can register in Amazon Business.

Any company that is registered under the Companies Act of 2013, whether it is a public, private, or one-person company.

Any other registered entity engaged in any type of business involving the sale of products.
Required Documents for Amazon Seller Registration
PAN Card of an Applicant.

Address Proof and information on product pick-up point.

Canceled Cheque required for registration.

Applicant Mobile number and E-mail ID.

Proof of business registration, if the individual is not operating as a sole proprietor.

If an individual has a business, then an Active current bank account in the name of a business needs to be submitted.
Process on "How to register as Seller on Amazon?"
Go to the Amazon Service Page

Scroll down the page and click on "Become an Amazon Seller".
An important point to keep in mind at a second stage
If you directly click the orange 'Sign up' button, you will be directed to the professional seller registration page right away. The 'See price' link, on the other hand, explains the differences between individual and professional accounts and lets you choose which one you want.
Once the above step is completed, you need to select the seller account. Amazon will provide you with two options: Individual Account and Professional Account.

After you have decided on the seller plan that is suitable for you, you will be prompted to provide your email address and a password (of your choosing) for your seller account.

Once OTP verification is completed, a seller needs to click on "Create your Amazon Account"

Select your Business Type and Business Location, enter your full name and click on agree, and continue.

Insert all your personal information and click on the Next button at the bottom of the screen

Select your Marketplace or Marketplaces

Once the above steps are completed, information related to your credit card will be asked to verify the authenticity of a user. After all this is done click on Next.

To go to the next step in the Amazon seller registration procedure, answer the following questions:
Name of your Amazon Store

Information on Universal Product Code (UPC) for your product

If the product(s) you are selling are manufactured and/or branded by you,

Information on Trademark Registration. After this click on Next.
Finally, after completing all of the other steps in the verification process, you'll be prompted to validate the business address you entered on the personal information page.

A new screen will show after clicking the 'Confirm' button – if the address displayed is correct. It states that you will receive a postcard with a verification code at that address.

Then, when you get the card, input the code into the 'Enter code below' section and click 'Next' to complete the verification procedure. You have successfully registered as a seller on Amazon.
FAQs on Amazon Registration
1. Is a GST number required to sell on Amazon?
Yes, If you're selling taxable items online, you'll need to include GST Information.
2. Does Amazon offer protection against fraud?
Yes. Amazon can assist you in preventing fraudulent orders and payment fraud on your products. 
3. When the registration is complete, how long does it take for the payment to be processed?
Once the registration is complete, the payment usually takes about seven days to arrive. The product must be sold to the customer before payment is made.
4. Is the rate or selling fee set in relation to the product's price?
Yes, the selling charge is decided by the product's price. Typically, the larger the fee, the higher the product's price.
Conclusion
One of the most well-known marketing channels for internet retailers is Amazon Marketplace. Content, inventory, search advertising, display, targeting, video, and reporting are all areas of Amazon's business that are fast developing. If you are just getting started on the platform, it can be overwhelming.
About Ebizfiling -
EbizFiling is a concept that emerged with the progressive and intellectual mindset of like-minded people. It aims at delivering the end-to-
end incorporation, compliance, advisory, and management consultancy services to clients in India and abroad in all the best possible ways.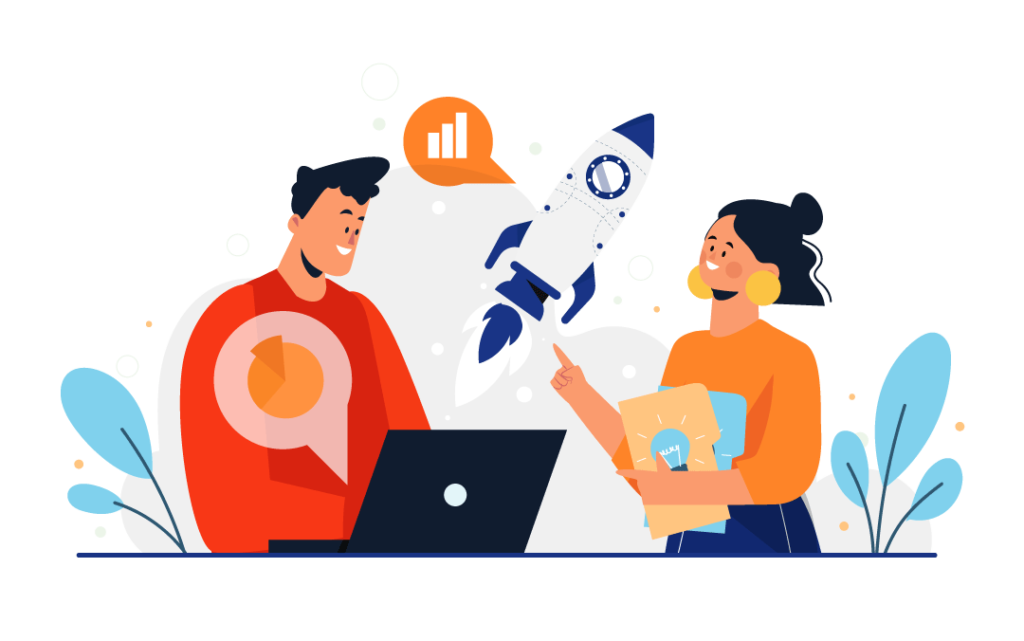 Reviews
Easy and Fast Thanks for the Help, Very Nice Services will contact for other services too.

Very good Service. The staffs are very cooperative. Particularly Nilesh is very cooperative and punctual. They deliver all the documents on time. Thank you all for your support.

I was new as an Entrepreneur when I had seen their post on social media. I contacted them regarding proprietorship and realized they their pricing is incomparable in the market also their services are really prompt. Thank you, Ebizfiling.