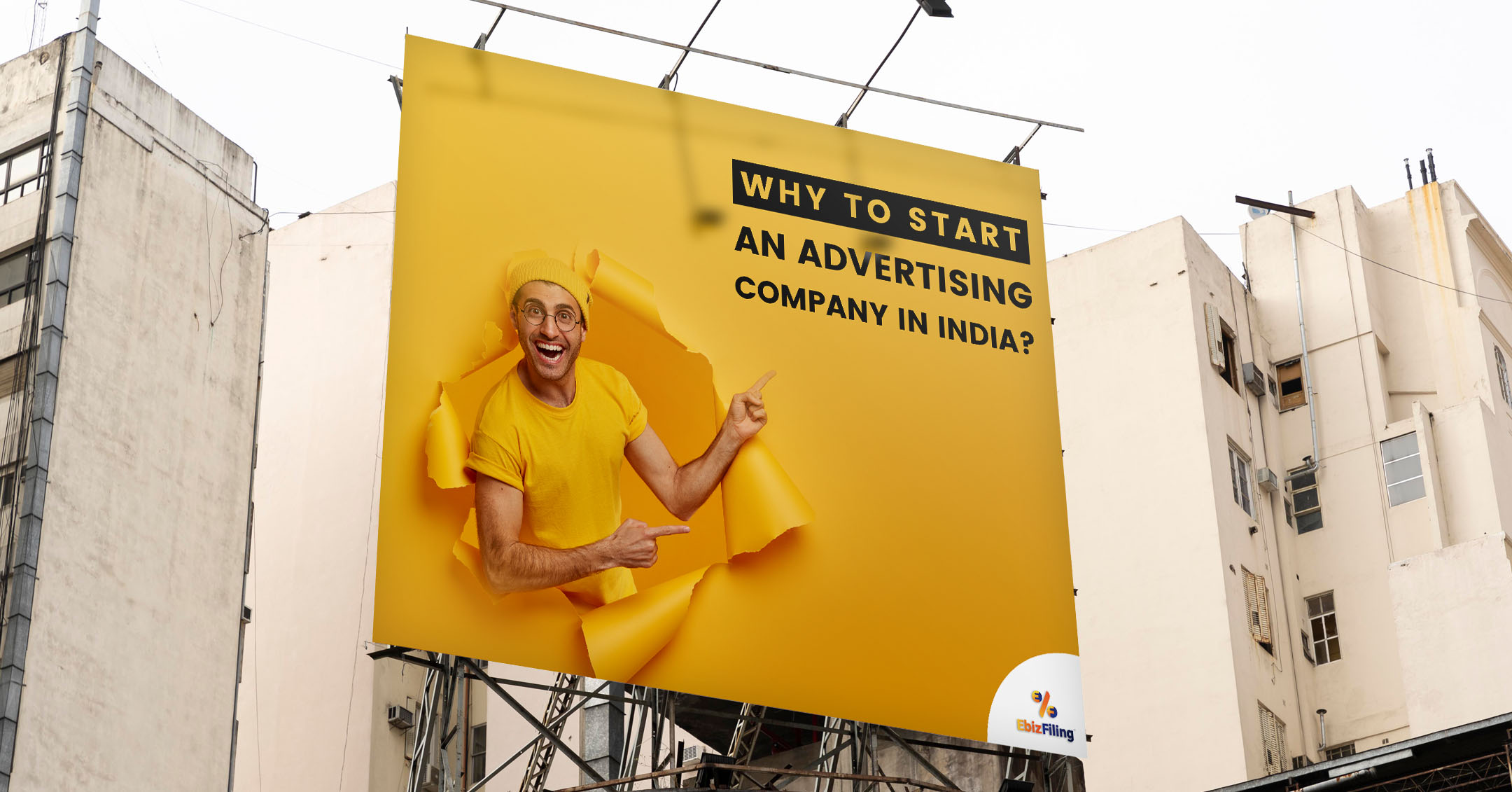 Why to start an Advertising agency in India?
Advertising agency in India – Why to start an Advertising agency in India?
Introduction
Starting your own advertising agency in India can be one of the most rewarding and profitable small business ideas. Registration, opening, location, marketing, and running your own advertising agency will take a lot of time and effort, but with proper planning, you can definitely make it in the field. At the end of this blog, you will acquire knowledge on Advertising agencies in India, "How to start an advertising agency in India?", and "Why to start an Advertising agency in India?"
About Advertising agency in India
An advertising agency is a company that handles all aspects of product marketing and ensures that the right customers are reached. It also elevates the company and its products by developing a creative and appealing customer approach. Advertising agencies have been hired by both large and small businesses to reach out to specific customers. Some agencies handle all phases of advertising campaigns, market research, and marketing in order to establish the brand and develop market strategies. In addition, the creative agency creates eye-catching advertisements for relevant outlets.
Why to start an Advertising agency in India?
Advertising agency can quickly scale up and offer full-service marketing campaigns with copywriting, email marketing, social media,  graphic designing, SEO, and more with a strong team of affordable freelancers and contractors.
Large potential client base
Advertising agencies can serve clients from anywhere in the world with the help of different digital tools. Although the marketing industry is competitive, there are numerous opportunities to carve out a niche by catering to specific types of businesses, such as restaurants, salons, medical practises, and law firms.
Low startup and overhead costs
Many agencies operate remotely, eliminating the need for a physical office space. In most cases, the only startup costs will be for technology (hardware and software), internet service, and any required business registration. You do not even need a large team to get started; you can run the business and execute many of the deliverables yourself to save money on salaries and wages.
Because the industry is constantly changing, you do not need years of marketing experience to start a digital advertising agency. You can make a name for yourself as a professional advertiser if you have a foundational understanding of content marketing and social media, as well as a willingness to learn new and emerging platforms.
How to start an advertising agency in India?
The first step is to create a business plan. It is true, and it is not difficult to believe that a business plan without a solid foundation is as useless as a football game without a goalpost. Before you can start any business, you must first create long- and short-term business plans. It is necessary if you intend to obtain loans or investments, but it is also beneficial in organising your thoughts and making decisions about how you want your business to grow. The following must be included in your advertising agency's business plan:
Your company's strategy and description are critical. Investors will be interested in the specifics of your company and the services it offers.
Make certain that you understand your advertising strategies and how they work. People are likely to be sceptical of advertising agency investments.
To start a high-level advertising company, you may need to obtain a loan.
Registration and License for establishing an agency
Before you can obtain and register a licence, you must first name your company. Many reputable internet services make it simple to register your company. There are numerous benefits to registering a company in India for an advertising agency. Your creative agency can be formed as a sole proprietorship, Limited Liability Partnership, private limited company, or public company. To register your advertising agency in India, you must be familiar with the procedure for forming a corporation. Before you can start a business, you must obtain a licence and register your company.
Create a Business Website
A website is required to market your company or agency in digital marketing, and quality content is required, not just a website. Many well-known Indian bloggers started blogs from scratch in order to make millions and establish a digital marketing agency.
Before starting an advertising firm, go over a few key points to ensure you are fully informed about the current market. Examine how pricing is changing and what offers other vendors make in deals they provide. A logo with social media postings, for example, or a complete design package with page management, or any other enticing incentives to attract customers. What about the budget? So that you are aware of the entire price list and can compete with other agencies by offering a more appealing bundle to the customer.
Target a particular Industries
The final step is to target specific professions and determine the most appropriate pricing and plans for that industry, such as educational institutions and startups in India.
Final Thoughts
Advertising is a profitable agency that can be done on a shoestring budget. If you are good at designing and have good marketing skills, this is the profession for you. Because everything is digitalized now, there are many opportunities in this business.
About Ebizfiling -
EbizFiling is a concept that emerged with the progressive and intellectual mindset of like-minded people. It aims at delivering the end-to-
end incorporation, compliance, advisory, and management consultancy services to clients in India and abroad in all the best possible ways.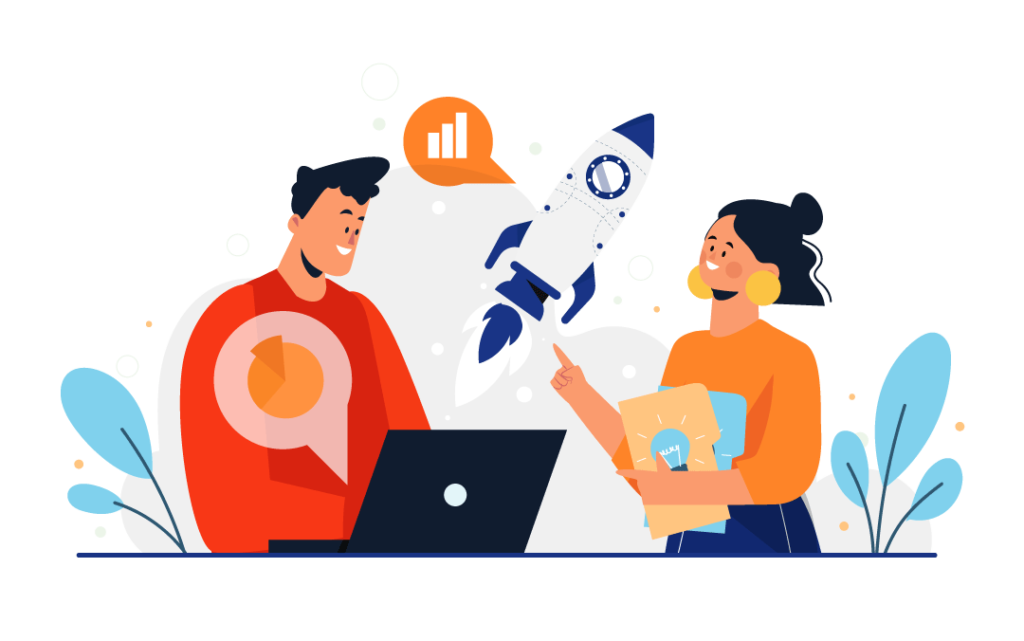 Reviews
I am very happy that I am connected to your company. I have liked the service of your company, which provides me the right time for every information. Thank you very much to all your employees. I will always be connected to your company and will tell everyone about your company. thank you ebiz team.

I wanted to start my E-commerce business and couldn't find a way out until I came across Ebizfiling website. They helped me get through the whole process hassle-free. Thank you.

Very good service and good support thank you ebizfiling.