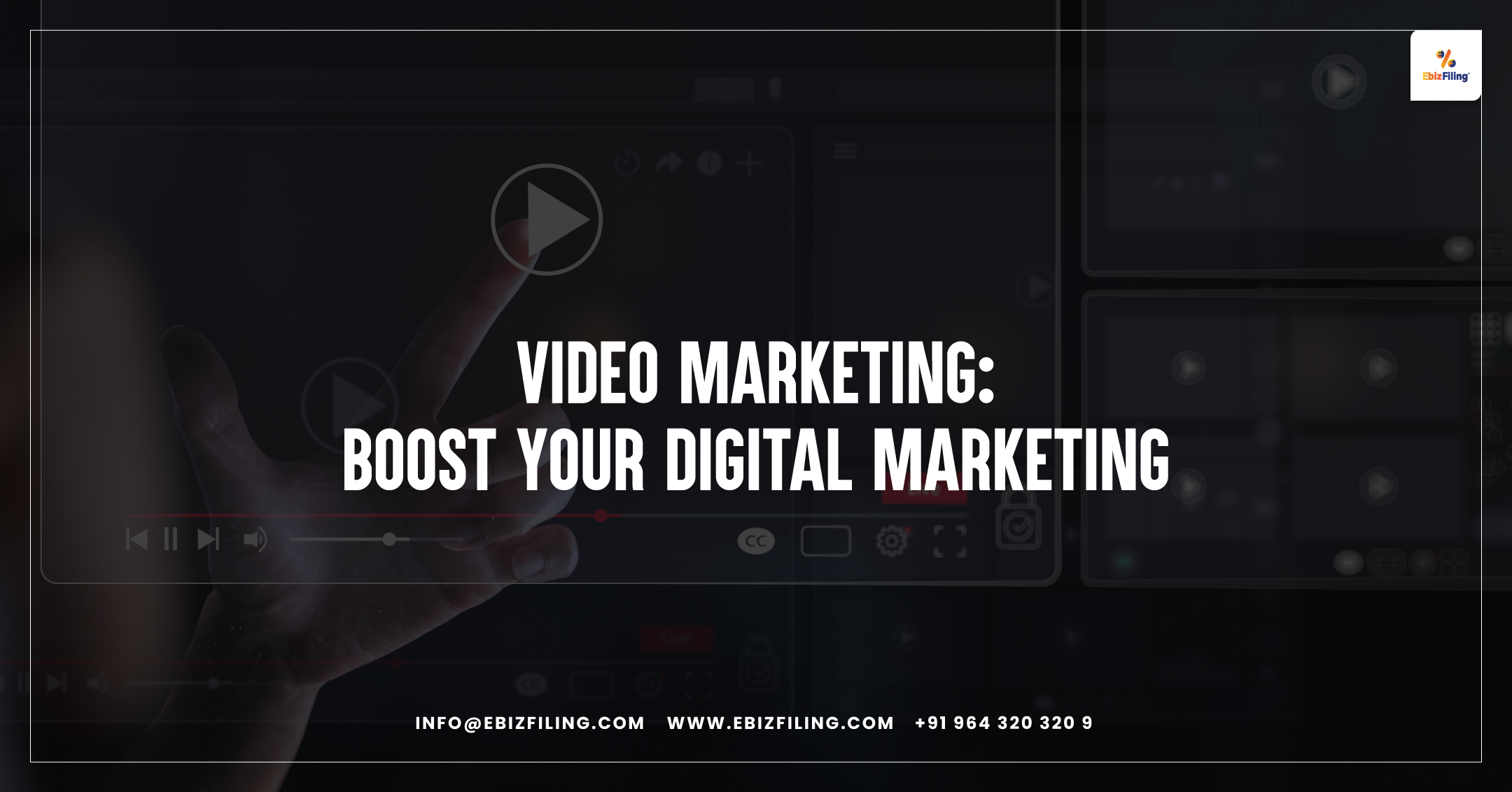 How Video Marketing can enhance your Digital Marketing Services?
Introduction
In order to make an informed purchase decision, most individuals prefer to gather information about a product. Hence, incorporating effective digital marketing strategies is crucial for achieving success. However, not all Digital Marketing Services approaches yield the same outcomes. Businesses need to explore various marketing options, with video marketing emerging as a particularly beneficial strategy in recent years.
What is Video Marketing?
Video marketing involves integrating video content into your marketing strategy to promote your brand, products, services, or messages. It effectively educates your audience and enhances engagement on digital and social channels.
Videos have become an indispensable aspect of people's interaction with the world and have proven to be a highly powerful and successful marketing tool in 2022. Why is this the case? Firstly, videos are more captivating than written content and offer an easier way for individuals to consume information. Moreover, videos enable viewers to gain a better understanding of a product or service and its functionality before making any commitments or purchases.
How Video Marketing Works?
Using video for marketing is a straightforward process. Your marketing team creates videos that directly or indirectly promote your company and brand, drive sales, raise awareness about your products and services, or engage current and potential customers. As video marketing relies on data, your marketing department needs to track customer engagement and monitor various related metrics.
Video marketing is typically one component of an overall marketing strategy or campaign. However, its significance has grown significantly in recent times, thanks to the internet and social media.
Video Marketing can enhance your Digital Marketing Services
1. Enhanced SEO and Search Engine Ranking with Video Marketing
The utilization of videos in video marketing can significantly improve Search Engine Optimization (SEO) and search engine rankings. Search engines like Google now consider videos as relevant content when individuals search for specific products or services. By incorporating video marketing, businesses can elevate their search results for the products or services they offer. When potential customers search online for relevant keywords, your video will appear prominently in the Google search results due to its high relevance to their search query. Furthermore, video marketing can also enhance your website's external linking from other websites, expanding your reach when these videos are shared and posted on external platforms.
2. Increased Revenue Through Video Marketing
Videos have a remarkable ability to engage viewers by effectively highlighting the benefits of your products or services. By providing more than just written content, video marketing becomes highly influential in encouraging potential buyers to make a purchase. The visual and auditory experience of videos provides viewers with a comprehensive understanding of the value your offerings provide. This heightened level of information exchange and persuasion often leads customers to take action and make a buying decision, thus increasing revenue.
3. Enhanced Website Effectiveness with Video Marketing
Videos can be strategically integrated throughout your website to enhance its overall performance. While most websites incorporate videos on their home and product/service pages, savvy marketers take it a step further by including videos in embedded video widgets or even banner ads. Having videos on your website not only engages visitors but also extends their time on the site, positively impacting key metrics such as average session duration. Search engines like Google consider prolonged time on site as an indicator of a website's value and relevance.
4. Lead Generation Boost through Video Marketing
Videos serve as a powerful tool for generating qualified leads as they provide a dynamic demonstration of product functionality and benefits. The informative nature of videos, showcasing the products or services you offer, is highly relevant and valuable to viewers. Consequently, they are more inclined to watch the videos and share them with others, resulting in increased lead generation. By leveraging the persuasive impact of videos, businesses can effectively capture the attention and interest of potential customers, converting them into leads.
5. Video Marketing Enhances Brand Awareness
One of the significant benefits of video marketing is its ability to amplify brand awareness for businesses. By leveraging the visual medium, video marketing enables businesses to communicate their message to their target audience visually. Through videos, businesses can showcase their unique personality, allowing viewers to see the essence of who they are and the values they embody beyond the products or services they offer.
How to start with video marketing services?
To embark on your journey of utilizing video marketing services for your business, follow these essential steps:
Clearly outline your goals for video marketing. Determine whether you aim to increase brand awareness, generate leads, boost conversions, or achieve other specific outcomes.
Gain a deep understanding of your intended audience for the video content. Define their interests, pain points, motivations, and demographics to create content that resonates with them.
Create compelling and relevant video content that aligns with your goals and resonates with your target audience. This can include product demonstrations, explainer videos, customer testimonials, and more. Ensure your content is engaging, informative, and valuable to viewers
Share your videos across various platforms to maximize visibility. Utilize social media channels, YouTube, and your website as primary distribution channels. Consider leveraging paid promotion strategies to extend your reach and enhance exposure.
Track key video marketing metrics, such as views, engagement, and conversions. Monitor the performance of your video content to gain insights into its effectiveness. Use these insights to make data-driven decisions and optimize your video marketing strategy.
Conclusion
In conclusion, video marketing services offer businesses a potent tool to enhance brand awareness, lead generation, and conversions. By creating captivating and informative video content, and strategically distributing it across multiple platforms, businesses can effectively expand their reach and accomplish their marketing objectives.
About Ebizfiling -
EbizFiling is a concept that emerged with the progressive and intellectual mindset of like-minded people. It aims at delivering the end-to-
end incorporation, compliance, advisory, and management consultancy services to clients in India and abroad in all the best possible ways.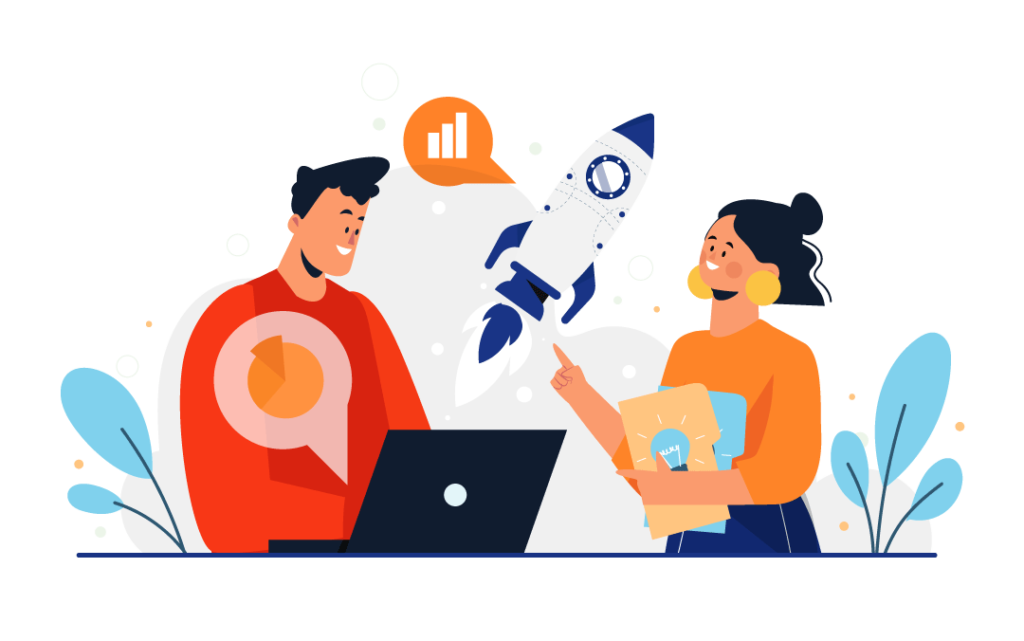 Reviews
They helped me with my company's name change and I was quite satisfied with the way they served me. I am surely coming back to you in case of any compliance problem.

Excellent service indeed.. I appreciate the entire team for incorporating my company very well

I took trade mark registration from Ebizfiling india private limited thank you for registration and completing the process on time.