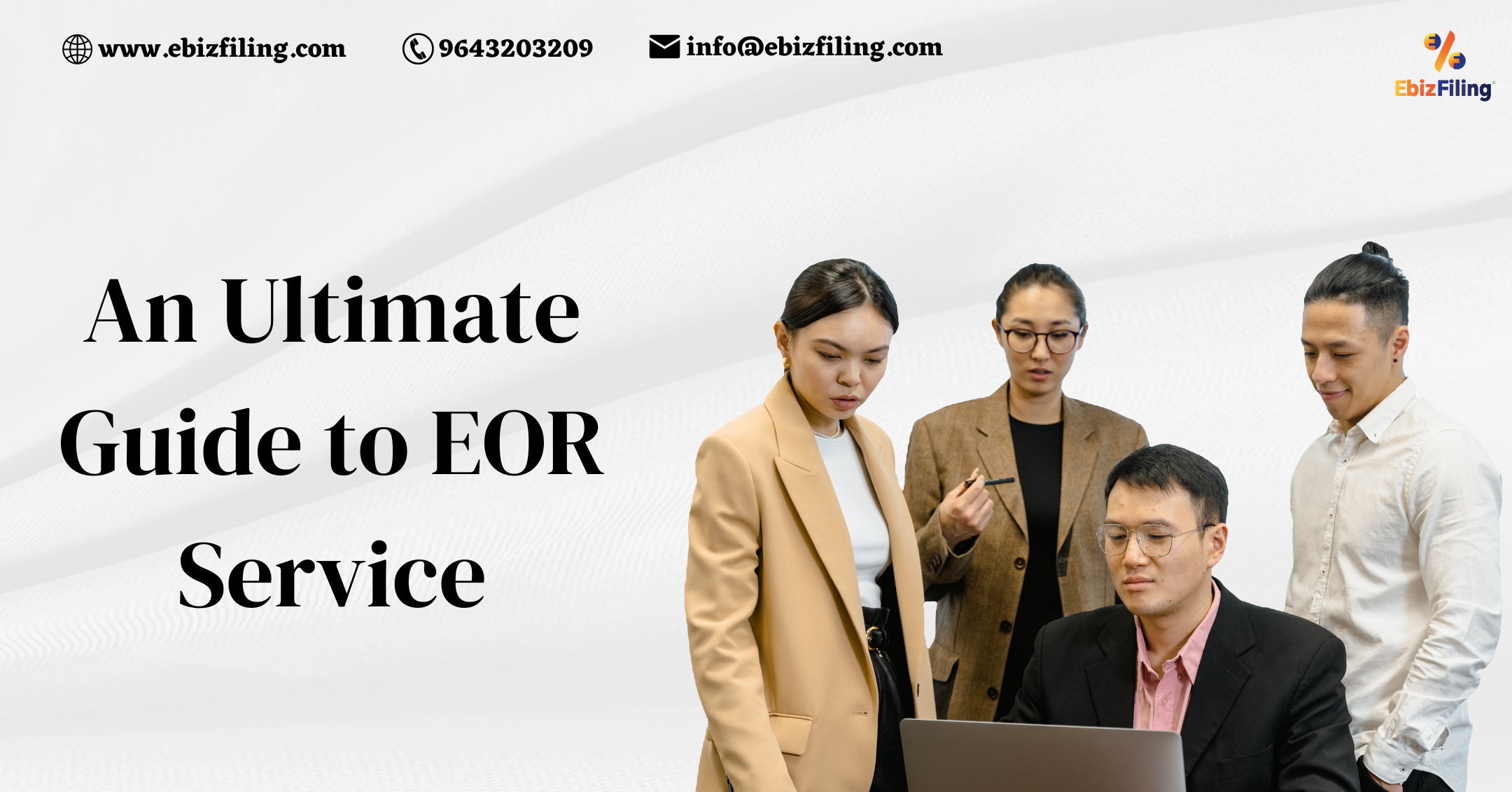 The Ultimate Guide to EOR services
The Ultimate Guide to EOR services: The Best Business Model in India
Introduction
A global employer of record (EOR) is a third-party service that allows small, medium, and large firms to outsource their recruitment and employee management functions. Everything from ensuring legal compliance to processing payroll for your employees who are located abroad can all be handled by EOR. The key services provided by The Employer of Record are employee onboarding, record keeping, payroll, tax preparation, commissions, health insurance, and other employee perks for your company. In this article, you will get to learn all about EOR services and the responsibilities of HR.
What is Employer of Record (EOR)?
A company that acts as the employee's employer for tax reasons even while they are working for a separate business is known as an employer of record (EOR). Traditional employment responsibilities and liabilities are undertaken by the EOR.
What are EOR services?
EOR services enable businesses without local legal organizations to legally hire employees abroad. These services, which include payroll benefits, taxes, stock options, and compliance, are the responsibility of the legal and human resources departments. Employer of record option is good for businesses wishing to grow their staff into other markets. Services provided by employers of record generally do not include "co-employment," which is a situation in which a person is continuously employed by two different organizations. However, the EOR is only involved in HR-related tasks like payroll and benefits administration and has no involvement in the employee's regular activities.
Types of Employer of Record Company
Employer of Record companies is divided into two categories: the first one is employing a consolidator or aggregator model, and the second for those who are using a wholly-owned infrastructure approach.
Aggregator model: Companies that offer EOR services but are not incorporated there and rely on local partners comes under the aggregator model. These EOR companies often have limited staffs and limited experience. Working with aggregator model EOR companies has the advantage of covering more nations fast and easily. Employers who wish to extend their operations into several countries quickly and need local professionals for this can use it.
Wholly-owned infrastructure model: EOR businesses that use wholly-owned infrastructure models are incorporated in the nation where their services are provided. EOR businesses using this strategy have strong local knowledge and experience. They offer services that are affordable. Since there are no local partners involved, they are free to set their own policies and contracts.
What are the HR related responsibilities of an Employer of record (EOR)?
The following are the HR related responsibilities of an Employer of record (EOR)-:
Payroll Services: Employer of record services handle all aspects of payroll for your remote workforce in an error-free manner, including setting up and managing deposits, taxes, tax contributions, payment schedules, and any other payroll-related tasks.
Benefits Services: The EOR services(employer of record service) solution manages all employee benefits, such as paid time off, bonuses, commissions, reimbursements, health insurance, retirement plans, and much more, on behalf of your company.
HR/Legal services: You must maintain compliance while hiring workers from other nations in order to stay out of trouble with the law. Establishing proper and legal hiring procedures within your company is possible with the help of an employer of record. The reliable third party handles additional HR responsibilities for your firm, such as registration, tax filing, and more.
Miscellaneous Services: An EOR system offers expert support for these duties in addition to other incidental tasks including tracking medical leaves and other short- and long-term absences from the workplace, negotiating remuneration, and handling terminations.
Advantages of using Employer Of Record (EOR services)
Precision: You must manage complicated computations while onboarding and managing multinational staff. As a result, if you manage these HR activities individually or with an internal team, mistakes may happen a lot. In addition, pinpointing the error's source can be challenging. You can quickly reduce your stress of using traditional payroll processing techniques by giving EOR control over HR duties. In either case, this is a better choice than trying to manage worldwide payroll with an internal team that also needs to take care of other organizational duties.
Time: The time required for global workforce management is considerable. The fact that several of its elements, such as taxes and legal procedures, change suddenly and require ongoing monitoring. The payroll process will quickly come to an end if you don't keep track of these changes occurring in different nations across the world.
Cost: All the money you spend on these resources can be saved with the help of an EOR. It is both efficient and reasonably priced. The amount you pay for an EOR differs significantly from the total amount you pay your internal payroll managers. You may use the money you save to fund your main business operations and significantly increase your profit margins with a well-targeted plan.
Better Security: Managing private information related to your firm and your worldwide workforce is a part of global HR management. Without the right tools, managing it can seriously affect the security of the server, which results in a data breach. You should not worry about data theft with an EOR because their cutting-edge technology solutions can fight off cyberattacks and protect your company's data. You can relax knowing that the payroll of your company is managed effectively and safely with EOR services.
Conclusion
An EOR hires workers in another country on your behalf. For example, you may use an EOR to hire a worker in France if your business is based in the United States. It allows enterprises to hire employees legally from other nations, manage foreign contractors, administer benefits for workers from around the world, and distribute employee stock options across international borders. A number of HR and legal tasks can be carried out by the employer of record. Employing individuals across different states or parts of the same nation might benefit firms as well.
About Ebizfiling -
EbizFiling is a concept that emerged with the progressive and intellectual mindset of like-minded people. It aims at delivering the end-to-
end incorporation, compliance, advisory, and management consultancy services to clients in India and abroad in all the best possible ways.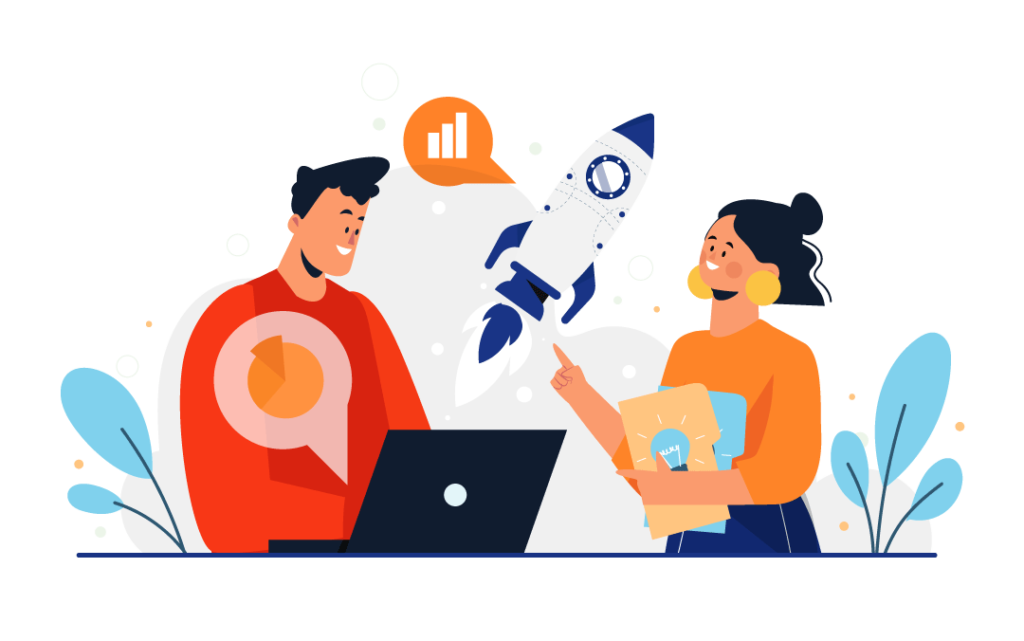 Reviews
They manage Accounting and Book-keeping for my company. I must say the team is really doing a good job.

I took trade mark registration from Ebizfiling india private limited thank you for registration and service was excelent and recived the certificate from anitha kv

I was new as an Entrepreneur when I had seen their post on social media. I contacted them regarding proprietorship and realized they their pricing is incomparable in the market also their services are really prompt. Thank you, Ebizfiling.