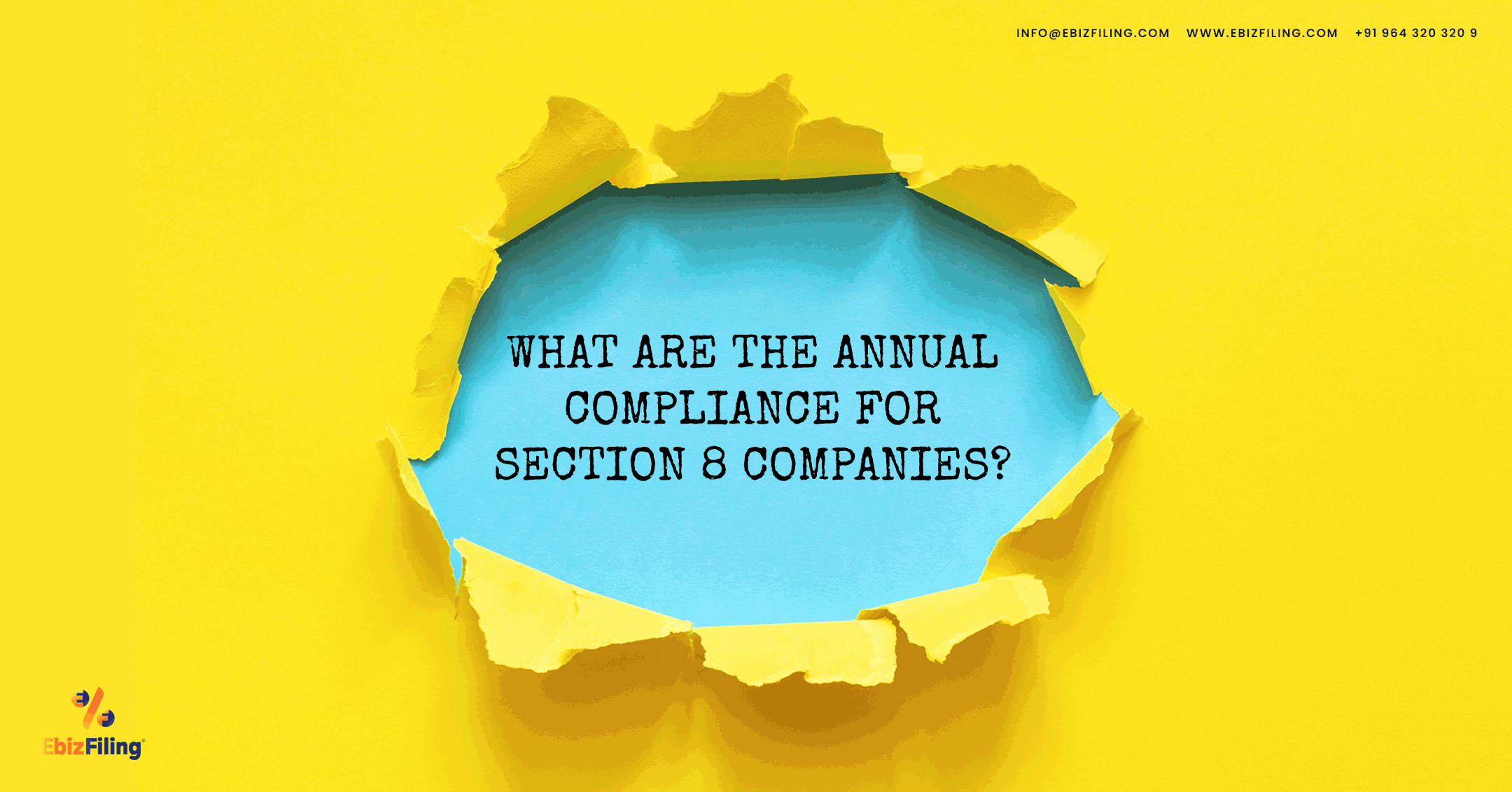 Section 8 Company compliance: A complete guide
What are compliances to be filed by section 8 Companies every year?
Introduction
Section 8 companies are non-governmental organizations are established with the intention of encouraging sports, commerce, charitable activities, science, art etc. These types of companies are registered to promote underprivileged populations and industries in India. There are certain compliances that section 8 companies must file annually. So in this blog, we will discuss various types of annual compliance filed by section 8 companies.
What is a section 8 Company?
A section 8 company is formed when a group or company registers as a Non Governmental Organization (NGO), i.e., when the company intends to use its profits (if any) or earnings to promote the arts, commerce, education, charity, environmental defence, sports, science, research, collective welfare, and faith. At the end of the section 8 companies the word 'Limited' is not added but it is treated as 'Limited Company'.
Benefits of section 8 Company
Enhance company's credibility in the Indian market.
Refrain from getting involved in any legal matters.
Build trust within the client.
Avoid paying for the penalties because of delay in filing compliance or non-compliance.
Annual compliance for section 8 companies in India
1. Appointment of the auditor
The section 8 Companies are obligated by law to appoint an auditor to handle the Company's yearly financial reports. Section 139 of the Companies Act, 2013 mandates that each company must submit Form ADT-1 to the MCA informing it about the appointment of the auditor and the details of the same. The auditor will be hired for up to five financial years and audit the company's books of accounts and financial statements annually.
The auditor shall be appointed within 15 days from the date of the Annual General Meeting (AGM).The fine for delay in filing for this form depends on the days of delay. For example, if delay up to 30 days then the fine is 2 times the normal fees; if more than 30 days and less than 60 days, then the fine is 4 times the normal fees and so on.
2. Maintaining of statutory registers
The company is obligated under section 8 of the Companies Act, 2013 to maintain the register in which the details of loans taken by the company, directors details, change in director, charges created, investments etc.
3. Conduct meetings
The section 8 companies are obligated by law to hold an annual general meeting twice a year and also to conduct other statutory meetings.
4. Report by board of directors
A document, which consists of the information about the company and its compliance attached with a set of financials, corporate social responsibilities, accounting and other annexures, is referred to as the director's report. It is compulsory for the directors of the company to make this report as per the provisions of the Companies Act, 2013. This report must be filed as an attachment to the AOC-4 Form.
5. Preparing the company's financial statements
The company must prepare previous year financial statements, which consist of a balance sheet, profit and loss statement, cash flow statement, and other financial documents that must be filed with the Registrar of Companies (ROC) and should be audited by the auditor.
6. Filing of financial statements
The AOC-4 Form must be submitted within 30 days of the AGM date. Failure to file it will result in a penalty of Rs. 100 per day.
7. Filing of annual returns
The MGT-7 Form must be submitted within 60 days of the AGM date. Failure to file it will result in a penalty of Rs. 100 per day.
8. Filing of Income Tax Return
Section 8 Companies must file their income tax reports by September 30th of every year. The purpose of filing income tax returns is to provide a summary of the company's total income.
Due date for filing of compliance under Section 8 Companies
| | | | |
| --- | --- | --- | --- |
| Sr.No. | Form No | Compliance | Due Date |
| 1 | AOC-4 | Financial statement | Within the 30 days of AGM |
| 2 | MGT-7 | Annual return | Within the 60 days of AGM |
| 3 | ITR-6 | | 30th October |
Section 8 Companies: Penalties for non-compliance
If the section 8 company fails to comply with the conditions or fails to comply with the compliance filing, the directors and company will face the following penalties:
If the Central Government determines that the company is operating dishonestly or against its stated goals, it may terminate the license.
The fines imposed against the company must not be less than ten lakh rupees and can be extended to one crore rupees.
The directors and every officer of the company who is in default are subject to both imprisonment and monetary fines up to twenty-five lakh rupees.
If it is discovered that the company's operation is carried on fraudulently, then every officer in default will be liable for their actions under section 447 of the Companies Act, 2013.
Bottom line
Section 8 companies are non-profit organizations or non-governmental organizations whose profit is used to promote art, commerce, welfare, research, etc. If a section 8 company complies with all the required annual compliance, then it can enjoy various benefits and avoid the severe penalties incurred for non-compliance. So it is preferable to incorporate your business as a section 8 company rather than a trust or society.
About Ebizfiling -
EbizFiling is a concept that emerged with the progressive and intellectual mindset of like-minded people. It aims at delivering the end-to-
end incorporation, compliance, advisory, and management consultancy services to clients in India and abroad in all the best possible ways.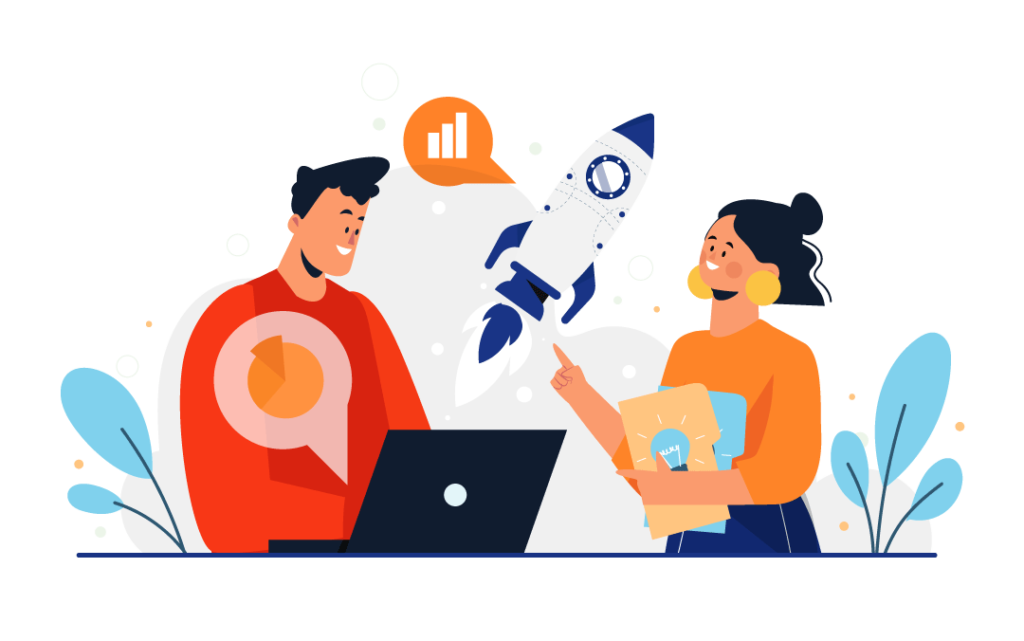 Reviews
Let me be honest and tell you that I did not choose eBiz filing after my initial LLP company registration did to pricing. A lot of companies contact me with better rates so I generally choose them. However, I will still rate eBiz filing 10/10 on work ethics. You guys are professionals in true sense.

I took trade mark registration from Ebizfiling india private limited thank you for registration and service was excellent and received the certificate from Anitha KV.

Great commitment towards the client. They follow up on regular basis and get your work done.