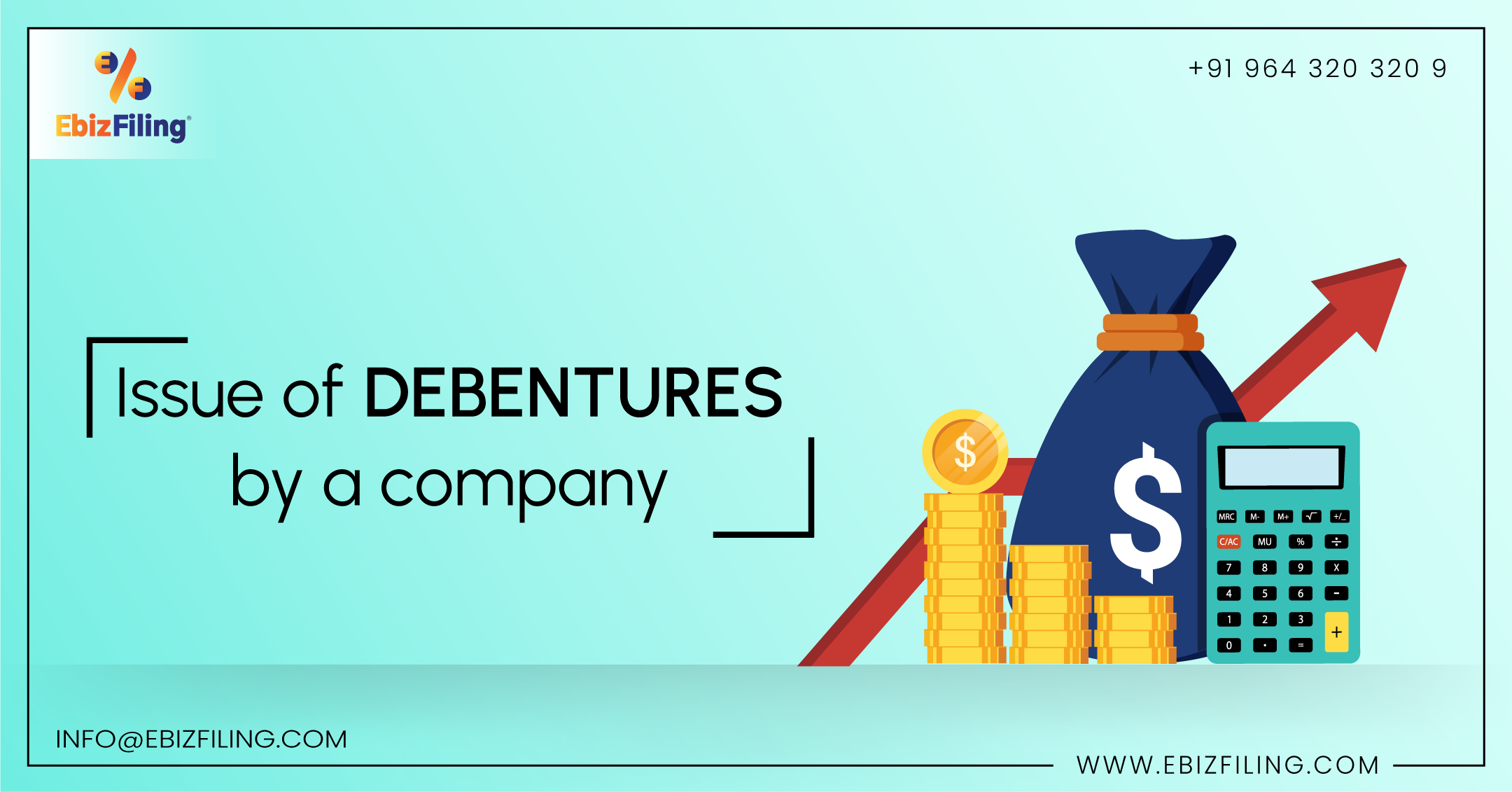 "What is the Issue of Debentures by a company?" Types of Debenture, and Procedure for Issue of Debentures by a Company
Introduction
A debenture is a legal document that allows a creditor to lend money to a debtor in a safe and secure manner. An article contains information on the Issue of Debentures, the Procedure for Issues of Debentures, and the types of Debentures. Let's have a quick look at "What is the Issue of Debentures?" before going further with the procedure for Issue of Debentures of a Company.
What is the Issue of Debentures?
A debenture is a marketable instrument (a sort of investment) that a company or other organization issues to raise funds for long-term operations and expansion. Because it is a type of borrowed capital, it is recorded as debt on the issuing company's balance sheet.
According to Section 2(30) of the Companies Act, 2013, a "debenture" is "debenture stock, bonds, or any other instrument of a company that constitutes evidence of a debt, whether or not it has been charged against the company's assets."
Points to keep in mind for Issue of Debentures by a Company
No company will ever issue debentures with voting rights.

No company will release a prospectus or make an offer or invitation to the public or its members in excess of $500 for the subscription of its debentures unless it has chosen one or more debenture trustees and met the statutory conditions for their appointment before such issue or offer.

It is prohibited to issue a debenture to more than 500 members or any number of the public that is subject to government explanation without first forming a debenture trust.

A debenture trustee handles safeguarding the interests of debenture holders and resolving their complaints.

Any provision of a trust deed or contract covered by a trust deed that exempts or indemnifies a trustee from liability for breach of trust is void.

If any default is made according to the Tribunal's order under this section, every officer of the firm who is in default will be punished with imprisonment for a term of not less than three years or a fine of not less than INR two lakh but not more than INR five lakh, or both.
Types of Debentures
Debentures Based on Conversion
Fully Convertible Debentures
These debentures are fully convertible into shares, and the conversion ratio chosen by the company is subject to issuer notice.
Partially Convertible Debentures
Debenture holders have the opportunity to convert a portion of their shares into shares, allowing them to function as both debenture holders and a shareholder.
Non- Convertible Debentures
These debentures are not convertible into the issuing company's equity. Debenture holders, on the other hand, are compensated with a greater rate of interest.
Debentures Based on Registration
Registered Debentures
The name, address, and other holding details of Registered Debentures are registered with the issuing corporation. This is done so that if the debenture is transferred to another shareholder, the interest and principal will go to the previous holder. As a result, debentures are being registered to avoid this.
Unregistered Debentures
Unregistered Debentures are not documented in the company's books and can be freely transferred without registration.
Debentures Based on Redemption
Redeemable Debenture
Redeemable debentures have a redemption date that is specified in the Debenture Certificate. On the maturity date, the company is required to repay the principal amount to the debenture holders. They can only be reissued if they have previously been canceled.
Irredeemable Debenture
The redemption date for irredeemable debentures is not specified in the debenture certificate. These are either redeemed upon the firm's liquidation or when the company chooses to pay them off.
Debenture Based on Security
Secured Debenture
Secured debentures are the one that are used for the organizational goal, not only that but they will also help the organization in working with the company deals and ongoing process
Unsecured Debenture
Unsecured Debentures are ones in which the investor has no claim to the company's assets.
Procedure for Issue of Debentures by a Company
Step 1: Call for a Board Meeting
Call and hold a Board meeting to determine which sorts of debentures the Company will issue. Pass resolutions seeking approval of the following items at the Board meeting:
Private placement offer letter in Form Number PAS – 4 and Application Forms

Appointment of a Debenture Trustee and approval of Form No. PAS – 5 Sanction of Debenture Trustee Agreement

Appointment of an expert for approval of a borrowing power increase, if necessary

To allow the creation of a charge on the company's assets.

Accept the Terms and Conditions of the Debenture Subscription Agreement.

The extraordinary general meeting of shareholders will be held on the following day, date, and hour.
Step 2: Preparation of a Document
Prepare the following documents and issue notice for an extraordinary general meeting based on the decisions of the Board Meeting:
Offer Letter for Private Placement in Form No. PAS – 4 and Application Forms for Debenture Subscription Agreements

Form No. PAS – 5 Debenture Trustee Agreement Mortgage Agreement for the development of a charge on the company's assets records of a private placement offer

Finally, send out notices of the extraordinary general meeting, along with an explanation.
Step 3: Setup an Extraordinary General Meeting
Hold an extraordinary general meeting and pass a special resolution authorizing the issuance of convertible secured debentures to increase the company's borrowing ability and authorizing the Board to place a charge on the company's assets.
Step 4: Filing of a Documents  
Prepare and file the following documentation once the debenture issue has been approved.
Fill out Forms PAS 4 and PAS 5 and submit them to the Registrar of Companies in Form GNL 2.

File a Form Number MGT – 14 Offer Letter with the Registrar of Companies (ROC).

File a copy of the Board of Directors' resolutions, Special Resolutions, Debenture Subscription Agreements, Debenture Trustee Agreements, and other documents with the Registrar of Companies using Form Number MGT – 14.

After allocating debentures, file Form No. PAS – 3 relating to return of allocation with the Registrar of Companies (ROC).

Fill out Form Number CHG – 9 to create a charge on the Company's assets.
Step 5: Issue of Debenture Certificate 
In the case of any debenture allocation, the certificate of debenture should be issued within six months of the date of allocation.
Conclusion
Borrowing money from a bank is a company's final resort when it comes to raising capital. However, accepting a loan from a bank has several disadvantages, such as higher interest rates. In comparison to government deposit programmes or bank deposits, the public receives a good return by investing in the company's debentures. These benefits compel businesses to issue debentures, which the general public is also interested in purchasing.
About Ebizfiling -
EbizFiling is a concept that emerged with the progressive and intellectual mindset of like-minded people. It aims at delivering the end-to-
end incorporation, compliance, advisory, and management consultancy services to clients in India and abroad in all the best possible ways.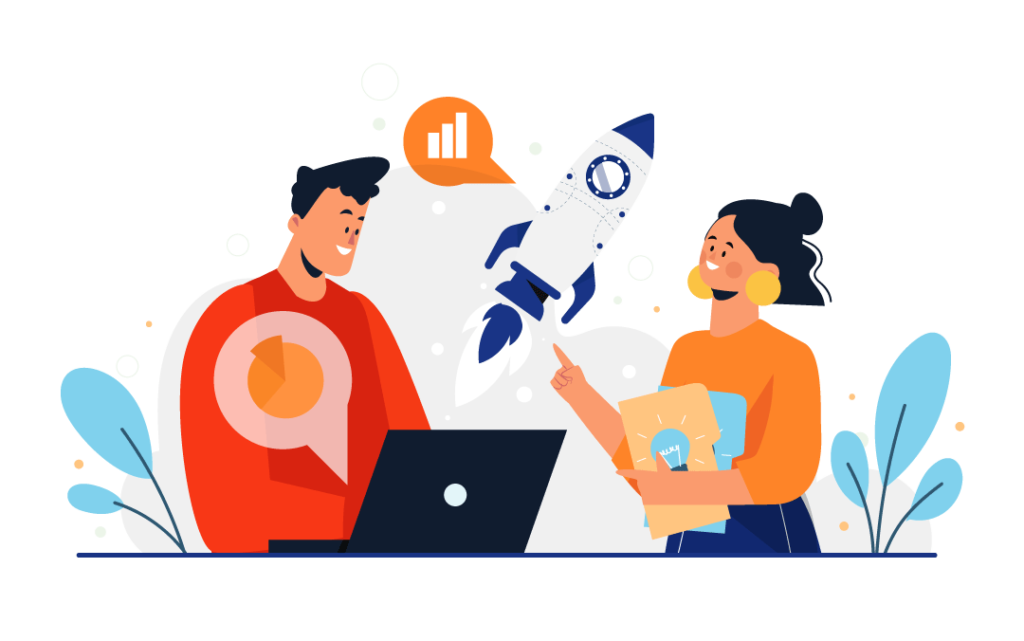 Reviews
Excellent support provided by Mr.Parin & Team. I got my IE Code within a week and this wouldn't have been possible without your help. Keep up the good work!

I would surely give them 5 stars for their Services, Staff, and Pricing!

Excellent service. Special thanks to Abhishek Gor (Asst Compliance Manager). Thanks Abhishek for your service. I'll definitely recommend ebizfiling to all.