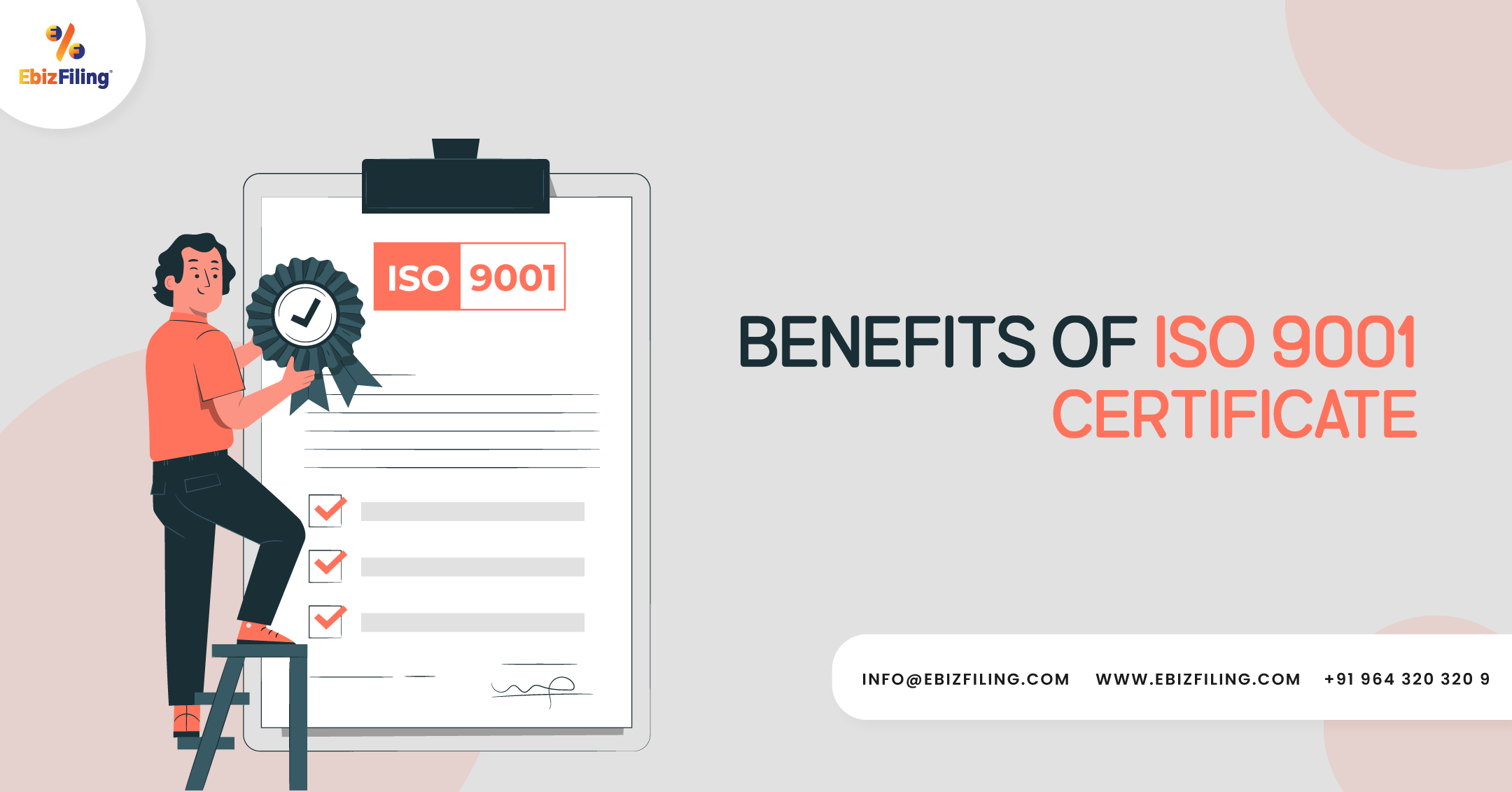 What is ISO 9001 Certificate? And Benefits of ISO 9001 for Sole Proprietor
A complete guide on What is ISO 9001 Certificate? And Benefits of ISO 9001 for Sole Proprietor
Introduction
The International Organization for Standardization (ISO) is a non-profit organisation with over 160 national standard-setting organisations as members. Furthermore, ISO provides specifications for a variety of products, services, systems, and procedures, which can be used to assess a company's level of excellence. In this article information on "What is ISO 9001 Certificate?", Benefits of ISO 9001 for Sole Proprietor, types of ISO Certificate, and Purpose of an ISO Certificate.
What is ISO 9001 Certificate?
The International Standards Organization, based in Geneva, Switzerland, develops quality standards for a wide range of industrial, Business, and other activities. Before developing a set of standards, ISO considers a variety of factors from worldwide. One of these standards is ISO 9001.
ISO 9001 is a widely recognised Quality Management System (QMS) standard. When a company claims to be ISO 9001 certified, it indicates that all of its internal operational procedures from procurement to human resources, finance management to production, customer support to service delivery all meet international standards.
Before issuing certification, a certifying body would often audit all of an organization's procedures to ensure that they meet with ISO 9001 requirements. This certification must also be renewed every three years. This means that a company must ensure that its quality management system (QMS) is up to date for future renewals.
Know More: Process on ISO Certificate Registration
Purpose of an ISO Certificate
ISO's goal is to streamline manufacturing in a variety of industries, ensure product uniformity and safety, and promote global collaboration and compatibility. The International Organization for Standardization, on the other hand, is critical for any sort of business to obtain social, economic, and political benefits. Indeed, ISO would be quite beneficial in meeting all of the requirements, and a company cannot be considered properly standardized until it has obtained ISO 9001 certification.
Benefits of ISO 9001 for Sole Proprietor
Advantages in Identifying opportunity and risk
The best method to deal with quality issues is to prevent them in the first place. ISO 9001, the universal quality management standard, requires you to establish and track potential risks to your firm in a consistent manner in order to reach this goal. This risk-based approach results in fewer surprises, greater preparedness, more efficient decision-making, and improved relationships with customers, suppliers, and employees.
Easy Government Approvals
If you are a lone proprietor looking to bid on government contracts, ISO 9001 certification can be extremely beneficial. To bid on contracts with the federal and state governments, your company must first be pre-qualified by the proper departments. This is where ISO 9001 certification comes in handy. When compared to organisations that do not have an ISO certification, it can help you gain pre-qualifications to bid on government tenders and contracts more faster.
You can bid on these profitable projects provided you have an ISO 9001 certified firm and pre-qualifications. Furthermore, ISO certified organisations are generally short-listed by decision-makers since they meet high international requirements. Getting a major government contract, on the other hand, is dependent on a number of things, including your price. An ISO 9001 accreditation, on the other hand, gives you a competitive advantage over other bids.
Employee morale improves when they understand that you are devoted to reducing waste and creating high-quality products and services. ISO also enables you to define activities (who does what), close skill gaps in your organisation, and communicate your quality policies to personnel.
Helps in gaining Consumer Trust 
Customers, whether individuals or corporations, trust businesses that have achieved ISO 9001 certification, according to studies conducted around the world. Because ISO 9001 also covers customer care and after-sales service, it is beneficial for Sole Proprietor to gain more customers for their business. A sole proprietary corporation has standard operating procedures for all processes when a customer requests after-sales care. As a result, client satisfaction rises. This correlates to increased customer confidence and trust.
Helps in making better choices for the Business 
Assessing, Tracking, examining, and determining the effectiveness of the quality control programme are all part of ISO. You will generate performance measurements as a result of this. It enables you to assess your current performance and identify areas for improvement. These are crucial tools for getting a better understanding of your business and making better decisions.
8 Types of ISO Certificates
ISO 9001 Certification: Quality Management System
ISO 27001 Certification: Information Security Management System
OHSAS 18001 Certification: Occupational Health & Safety Management System
ISO 14001 Certification: Environmental Management System
ISO 29990 Certification: Learning Services for Non-formal Education and Training
ISO 22000 Certification: Food Safety Management
ISO 50001 Certification: Energy Management
ISO 20000-1 Certification: IT Service Management System
Conclusion
An ISO 9001 license is not just for show or to acquire more clients. It also aids Sole Proprietorships in becoming market leaders by maintaining high quality and standards. As a result, the value and benefits of an ISO 9001 certification for sole proprietorships should not be overlooked.
About Ebizfiling -
EbizFiling is a concept that emerged with the progressive and intellectual mindset of like-minded people. It aims at delivering the end-to-
end incorporation, compliance, advisory, and management consultancy services to clients in India and abroad in all the best possible ways.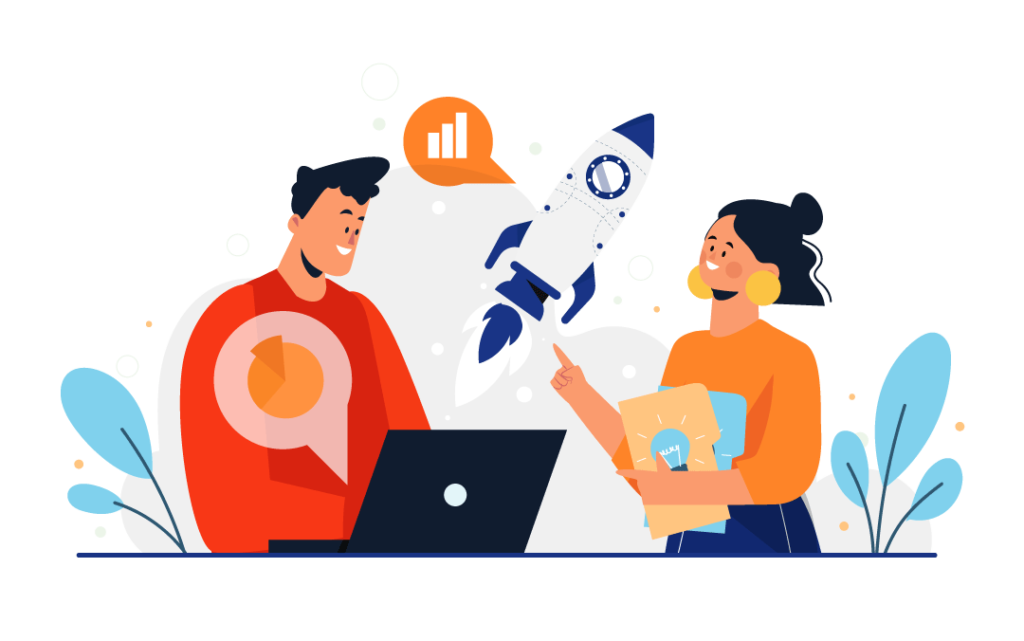 Reviews
My requirement was fulfilled on time. the customer care response is very prompt.

Highly professional and Corporative. I would strongly recommend your company, Thank you Ebizfiling.

My experience with Ebizfiling has been great so far thanks to Divya g and Deepak for their kind support. While the communication with them may seem impersonal I always felt at ease. It was like I am dealing with someone who I know personally. I originally took services of Ebiz for filing an LLP application now I am quite sure that this relationship will go a long way thanks to Divya G and Deepak.