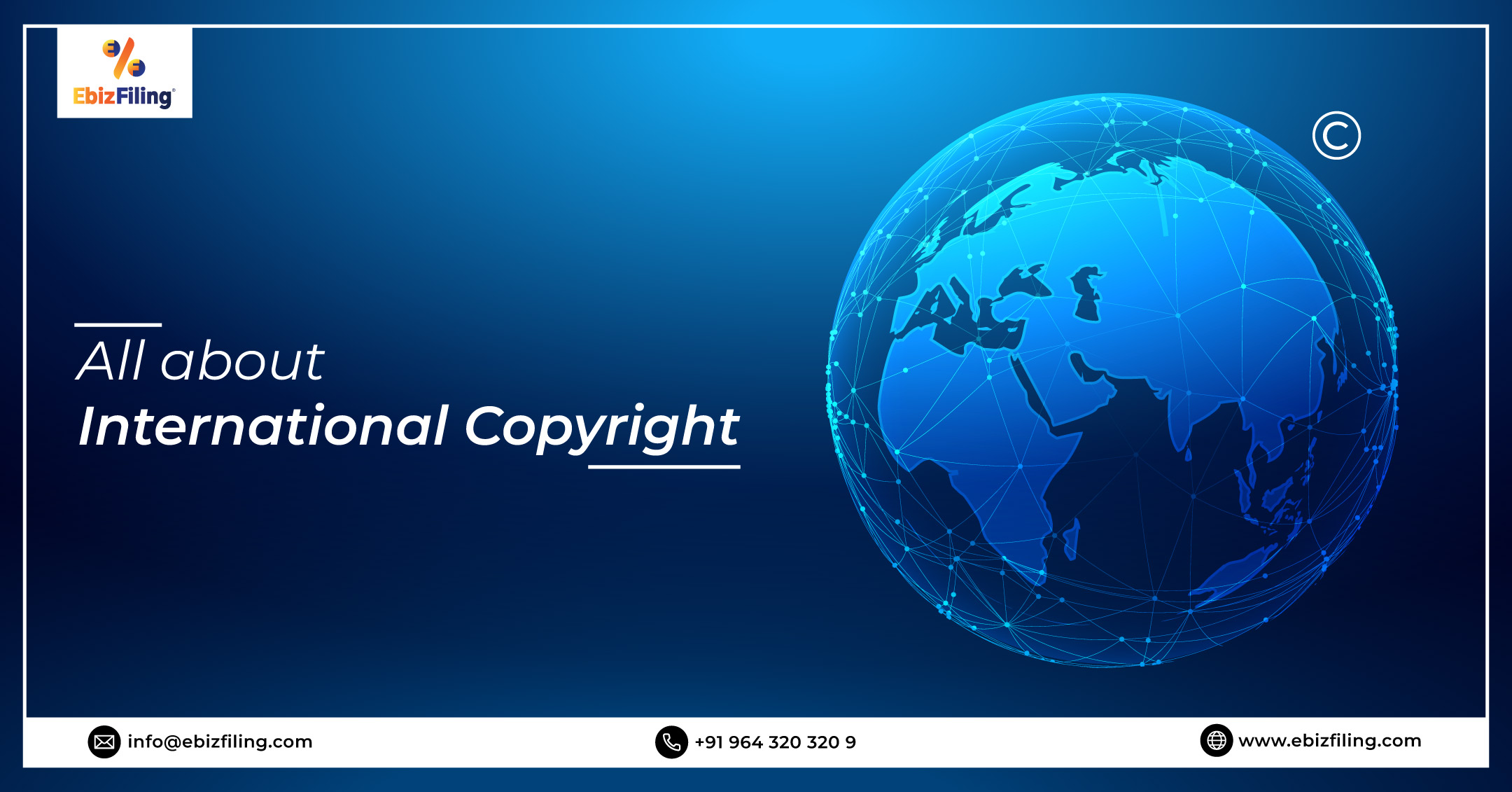 A complete guide on International Copyright and International Copyright Application
Indian Copyright Protection in Foreign Countries, International Copyright Application, and International Copyright Treaties
Introduction
Each country has its own copyright rules that apply to its own inhabitants as well as the usage of foreign content within its borders. It gives copyright protection to artists and content owners all around the world, as well as inhabitants of many different nations. In this article information on Indian Copyright Protection, International Copyright Application, and information on International Copyright Treaties is mentioned.
Before learning about International Copyright Law. Let's have a quick look at "What is Copyright?".
What is Copyright?
A copyright is a type of intellectual property that gives the owner the exclusive right to replicate and distribute a creative work for a certain time. Literature, art, education, and music are all examples of creative endeavor. Copyright is valid for 60 years. The 60-year-term begins the year after the author's death in the case of original literary, musical, theatrical, and artistic works.
Indian Copyright Protection in Foreign Countries
Indian copyright laws solely safeguard copyright within the country's borders. As a result, India has joined the following international copyright conventions to ensure that Indian works are protected in other countries:
The Berne Convention for the Protection of Literary and Artistic Works was established in 1815.
The Universal Copyright Convention is a set of rules that governs the use of
Phonogram Producers' Protection Against Unauthorized Duplication of Their Phonograms Convention
The Multilateral Convention on the Avoidance of Double Taxation on Copyright Royalties is a treaty that aims to prevent copyright royalties from being taxed twice.
Agreement on Trade-Related Aspects of Intellectual Property Rights (TRIPS).
International Copyright Issues
Many concerns that were once domestic copyright issues have now become worldwide copyright issues as a result of the internet and the way we use, distribute, and publish content in our digital environment. In a variety of instances, a global copyright issue develops. If any of the following scenarios apply to you, you must think globally:
While going outside of the country, an employee has access to your licensed databases.
You are negotiating a digital license with a vendor/publisher/content owner from a country other than your own.
More than one country's librarians (e.g., Australia, Canada, South Africa, and the US) Join a journal club and share your articles there (a journal club involves posting articles to a private online space)
Two colleagues use SharePoint to share research papers written by authors from several nations.
You publish information on a website or Intranet that is accessible from countries other than your own.
Someone accesses a photograph you posted on your Facebook profile from a different country.
Your country has offices or employees in multiple countries.
Information on International Copyright Treaties
Copyrighted creative works are protected by a number of international treaties and conventions. The Berne Convention for the Protection of Literary and Artistic Works is the main international organization in charge of copyright protection around the world.
The Universal Copyright Convention, the Trade-Related Aspects of Intellectual Property Rights (TRIPS) Agreement, and the Convention for the Protection of Phonograms against Unauthorized Duplication of their Phonograms are among the other accords to which India is a signatory.
International Copyright Application
Copyright protection is available in a number of nations across the world because India is a party to the Berne Convention, even if the work was first published in India. Thus, copyright protection is available to works first published in India throughout numerous nations, even if they are not formally applied for.
Copyright protects any work that falls under the categories of literature, theatre, music, art, cinematography, or sound recordings. The work that is being copied righted must be original, but it does not have to contain an original thought or idea. The law is simply concerned with the originality of intellectual expression.
Essential Points related to the Copyright Registration India
A registration application must be submitted on Form IV, according to the Rules' First Schedule (Including Statement of Particulars and Statement of Further Particulars).
Each application must be accompanied by the amount mentioned in the second schedule, which can be paid to the "Registrar Of Copyright Payable At New Delhi" by Demand Draft, Indian Postal Order, or E-payment.
The application must include all required signatures and powers of attorney.
Three copies of the work must be submitted with the application. If the work is unpublished, a copy of the manuscript should be included with the application.
After that, a Diary Number is provided to track the application's progress, which is subject to a 30-day mandatory waiting time for any objections.
If there are no objections, the application will be forwarded to an examiner. If the examiner discovers no flaws in the application, the registration process will be completed.
Conclusion
The International Copyright Order protects the copyright of nationals or entities of countries that are members of the Berne Convention for the Protection of Literary and Artistic Works, the Universal Copyright Convention, and the TRIPS Agreement in India. As a result, works from the nations included in the International Copyright Order are protected as if they were Indian works in India. In addition, India has joined a number of international copyright conventions, ensuring that Indian works are protected in other nations.
About Ebizfiling -
EbizFiling is a concept that emerged with the progressive and intellectual mindset of like-minded people. It aims at delivering the end-to-
end incorporation, compliance, advisory, and management consultancy services to clients in India and abroad in all the best possible ways.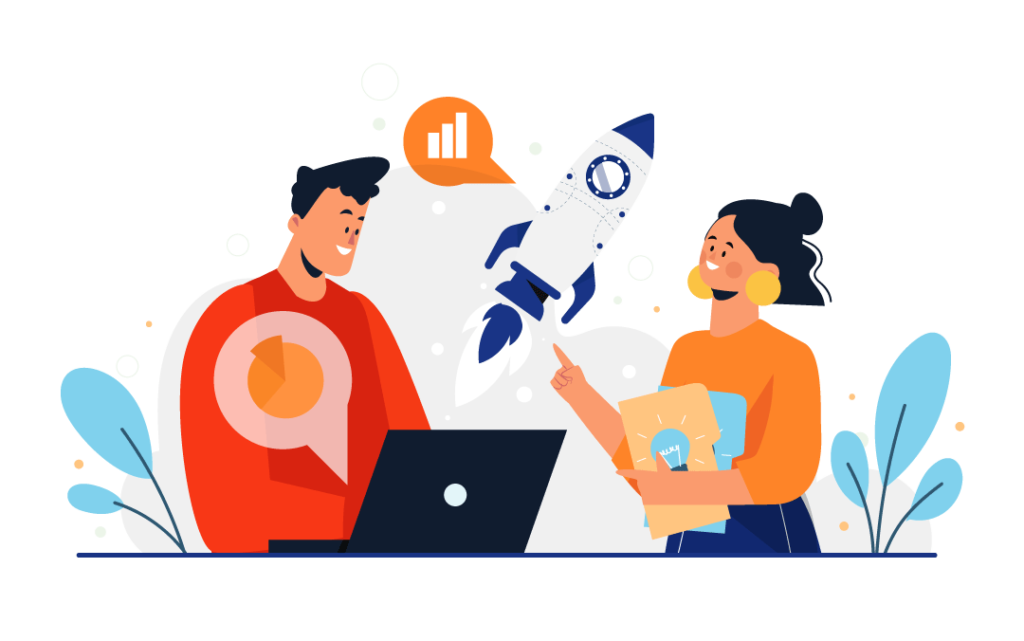 Reviews
Excellent support which i never expected. their timely response, guidance, reminding, problem solving, pocket friendly. Ms arthi, Ms ishani, Ms vaishali and few others i dont know their names provided service like my own staff.

I registered my LLP company, from eBizfilling. Great team and very competitive pricing. Will definitely use their services again.Thanks for work well done.

Mr Parin and Mr Jay can say whole story about my Experience with registering the LLP. I had to shift to another vendor to complete LLP registration. My email : sonejikarna@gmail.com. You will find all detail about me in your database.