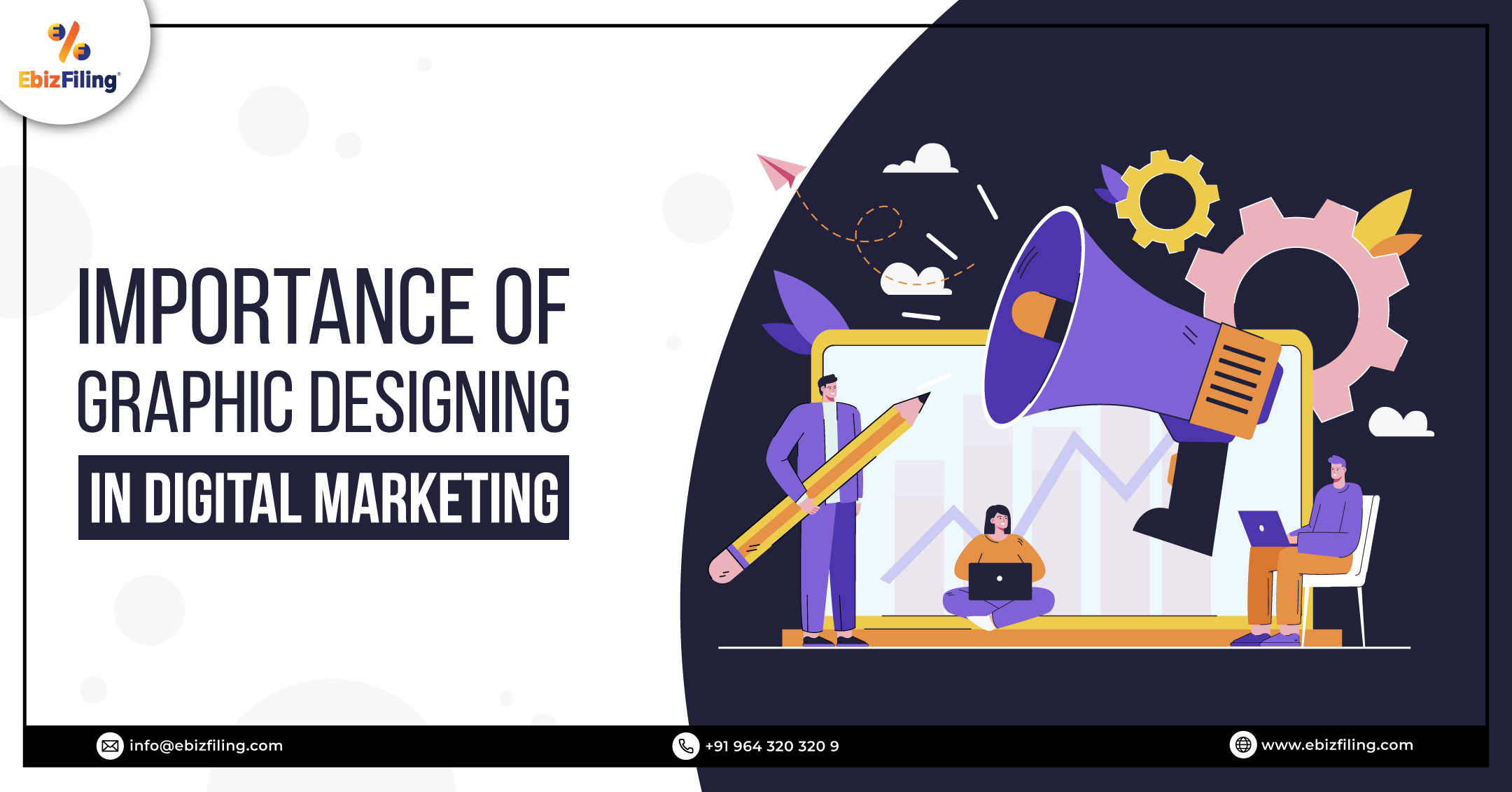 Importance of Graphic Design in Digital Marketing
"What is Graphic Design?", Importance of Graphic Design in Digital Marketing, and Trends in Graphic Design in Digital Marketing  
Introduction
Every marketer's or business owner's toolbox now must include digital marketing. And as users' attention spans are getting shorter by the day, Graphic Design is one technique to keep them interested. Here, in this blog we will look into the importance of Graphic Design in Digital Marketing, circumstances that call for Graphic Design in a Company, and trends in graphic design for digital marketing. But before going through the importance of Graphic design, let's have a quick look at "What is Graphic Design?"
What is Graphic Design?
Through imaginative visual material, graphic design is utilized to communicate a message to the public about a brand, company, or anything. It is an effective instrument for reaching a large audience in a short period of time.
Graphic design is a component that aids in increasing brand recognition and influencing customers' decision-making power.
It is also a wonderful chance to engage with customers. You can influence visitors to become clients and direct your audience via the intended message by incorporating strategic information into the design.
Importance of Graphic Design in Digital Marketing

Design Is More Powerful Than Words
Any company that wants to make an enduring first impression will require effective graphic design. When it comes to disseminating information about your company, the design is always prioritized over the words. You must produce something that makes others gasp in amazement. Your design represents your business and strengthens your brand. For example, the Apple company logo tells you everything you need to know about a product without a mission statement, vision statement, or even a slogan. In this way, your design is more effective than words.
Helps in strengthening the company's name
In our daily lives, we frequently notice that, at the very least, a company whose name is unknown can be quickly recognized due to its graphic style. The best method to stand out and gain more awareness is to develop your own distinctive style.
Small Business typically struggle to achieve attention because they cannot afford high-quality marketing. Making a distinctively designed logo or business card can help. These tactics can grab people's attention right away because they establish your presence among a sea of rivals and place your company at the top of their minds when it comes to your industry. This demonstrates the value of graphic design to your business.
Help in Creating a Personal Brand
Your graphic design sets your tone, style, and identity apart from your competitors. People will recognize and distinguish you from the crowd before the brand name does because these visuals are much easier for them to recall or remember. It also helps you to connect your brand with your customers.
Describes the Background and Philosophy of Your Company
Graphic design is more than just a jumble of images, hues, and angles. This has a close relationship to the origins and guiding principles of numerous businesses. It should not only astound them with how amazing of a design it is, but also convey the company's natural identity. Typically, this ingeniously conveys a tale about the business.
Increase Your Sales
If you express a thought-provoking, cleverly done, and aesthetically beautiful graphic design, it can undoubtedly increase sales. People enjoy good design since it promotes your company well because they are visual beings. Positive energy is crucial, especially in those brief moments when a potential customer must decide whether to buy from you or not.
Creates a Professional Image and Credibility
Having top-notch graphic designs increases the worth of your business. Along with showcasing appealing designs that increase sales, you build your reputation and project a polished image. Having this reputation will eventually lead to more potential. Your key to winning people's trust and easing their concerns about doing business with you will be positive exposure.
Circumstances that call for Graphic Design in a company
You maybe tempted to believe that graphic design is exclusive to your digital or online marketing. Your logo, which is a component of your online presence, serves as the foundation of graphic design. Traditional tools like your business cards are also a part of it. If your business has a blog, you should include graphic design in each blog post and pod-cast.
Everything about your company that the public sees should appear and feel the same. Their perception of the marketing materials and the company's values must be clearly related.
Starting with your logo design, graphic design should proceed directly into packaging design. Graphic design services should be used for anything that the public sees.
Trends in graphic design for digital marketing
Knowing that graphic design is important in digital marketing is not sufficient. Every Digital Marketing professional needs to stay current with graphic design trends.
Some of the patterns to bear in mind are listed below:
The best logos are made to be mobile-friendly.
Semi-flat design elements are required.
3D typography makes a statement.
Growth in cryptographic art
Streamlined logos are resurfacing.
Future-looking are rainbow chromes and bizarre visuals.
Grainy backgrounds and gentle textures are effective.
In terms of graphic design, typography is king.
Effective brand promotion will inevitably lead to growth. Impressive visual displays aid in business expansion and customer attraction.
Summing Up
Utilizing the necessity of graphic design in business will undoubtedly increase your sales. To attract audience attention to a business, the first impression that a graphic design leaves on them is vital.
About Ebizfiling -
EbizFiling is a concept that emerged with the progressive and intellectual mindset of like-minded people. It aims at delivering the end-to-
end incorporation, compliance, advisory, and management consultancy services to clients in India and abroad in all the best possible ways.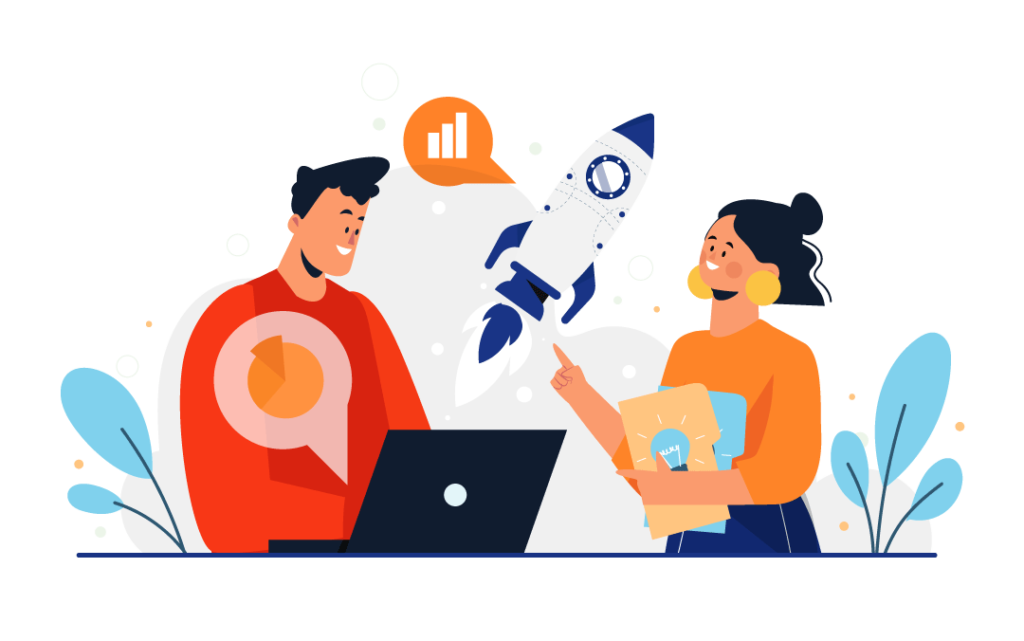 Reviews
Great work done by the Ebizfiling team. Good luck for the future.

I am a satisfied customer of Ebizfiling. I would surely recommend it to others.