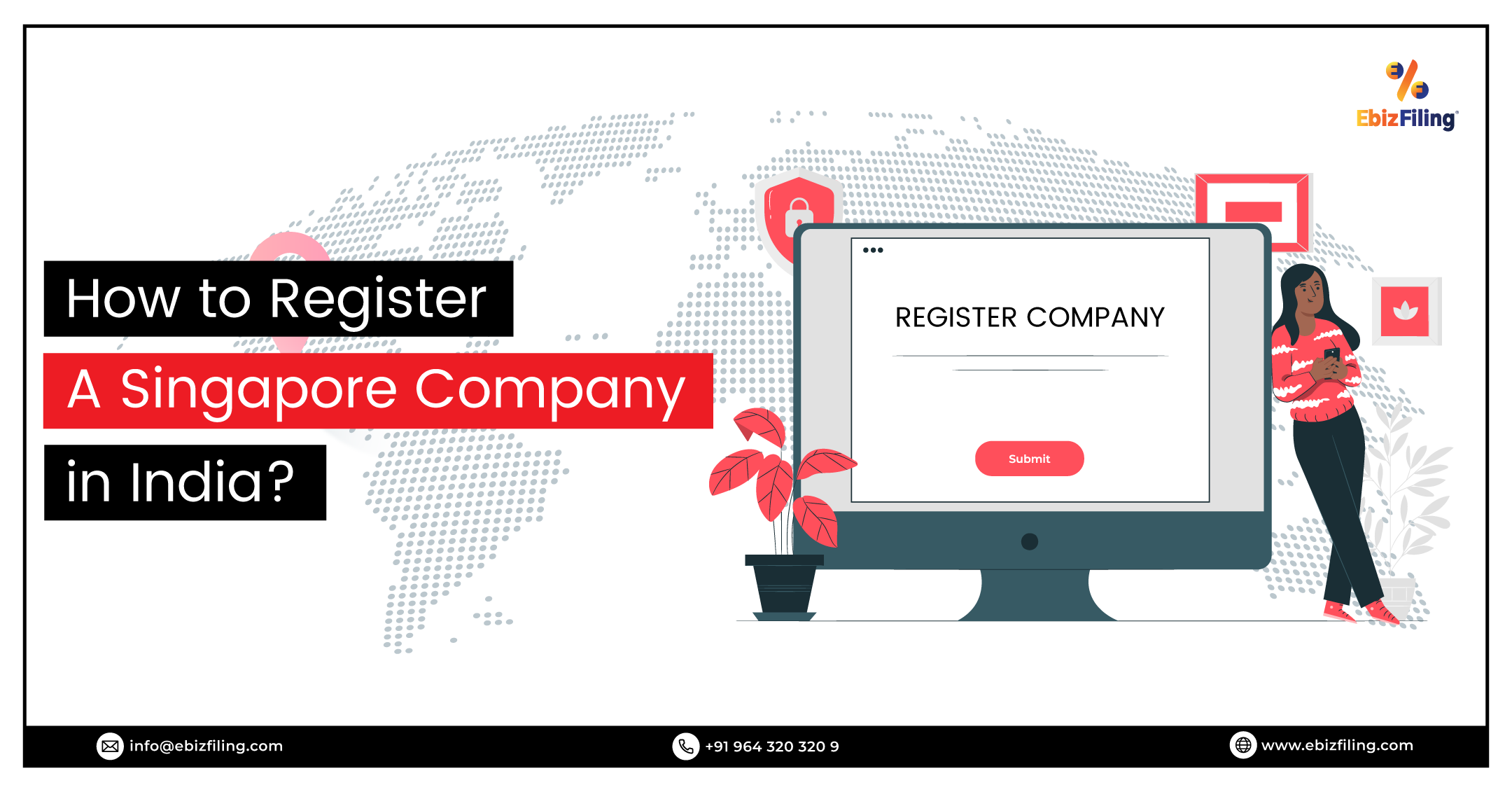 A complete guide on "How to Register a Singapore Company in India?"
How to Register a Singapore Company in India? And Different business ways to Register a Singapore Company in India
Introduction
Owners of foreign corporations operating in India must adhere to a number of laws and rules. These requirements are set forth in the Companies (Registration of Foreign Companies) Rules, 2014, which also governs foreign company registration in India. These regulations contain guidelines for disclosing information on directors and secretaries to the Registrar. To maintain compliance and avoid fines, it is essential that business owners stay up to date on these regulations. In this article we will look into the information on "How to Register a Singapore Company in India?", Documents required for Singapore company registration in India, and Advantages of company registration in India.
Different business ways to Register a Singapore Company in India
For foreign nationals and international businesses, incorporation of a private limited company is the simplest and fastest sort of entry strategy into India. A Private Limited Company may accept up to 100 percent in foreign direct investment via the automatic route, which exempts such investments from Central Government approval.
LLP (Limited Liability Partnership)
As 100 percent FDI in LLP is now permitted, incorporation of a Limited Liability Partnership (LLP) is also a foreign national's or foreign citizen's entry strategy into India. An LLP is a great option for investment vehicles and professional firms because it cannot have shareholders and must be represented by partners.
Partnership Firm or Proprietorship Firm
The most fundamental sorts of business formations are proprietorship and partnership firms, which are typically utilized by extremely small businesses or unorganized players. Prior RBI (Reserve Bank of India) permission is required for foreign investment into sole proprietorship or partnership businesses.
Project Office, Branch Office or Liaison Office
RBI and/or government approval is required for branch office, liaison office, or project office registration. As a result, registering a branch office, liaison office, or project office for a foreign company will cost more money and take longer than forming a private limited company.
Advantages of company registration in India
Macro economically, a large populations and a big market without borders with generally established logistics to do business is one of the major advantages of starting a business in India.
India has a comprehensive network of tax treaties. Moreover, recently Indian tax system has been modified by the Direct Taxes Code as well as the Goods and Service Tax (GST) to provide ease of doing business.
India has a well-regulated financial system which has access to developed markets all over the world and can be financed through multiple sources restricted to some rules and regulations of RBI etc.
Documents required for Singapore company registration in India
Notarized ID proof of all the Foreign Directors/shareholders
Address proof of the Foreign Directors/shareholders (Notarized )
Notarized Address proof of a registered office of the Parent Company
Photograph of all the shareholders and directors
Notarized Incorporation Certificate of the Parent Company
Address proof of a registered office of the Subsidiary Company in India
Specific Requirements:
The utility bill as address proof shall be submitted to ROC (Registrar of Companies)
A company must have a registered office in India
The use of a rental office as a registered office of a corporation requires a letter of authorization from the landlord
Utility Bill/Bank Statement shall not be older than 2 months
How to Register a Singapore Company in India?
The same procedure is used to establish a Singapore Company as it is for an Indian Subsidiary. The applicant company must be aware of the steps required by the authority (MCA) to incorporate a company. The business must be registered with the Companies Registrar.
SPICE+ must be filed in order to be incorporated. SPICE+ FORM is divided into two sections:
Additional incorporation procedures. It includes all of the incorporation application, including name reservation.

Application of DIN.
Problem with PAN and TAN
EPFO, ESIC, and professional tax registration are all required to be issued (In Maharashtra).
Account at the company's bank.
GSTIN allocation
Obtaining a Digital Signature Certificate from the Certifying Authority is a need for incorporation.
The document's authenticity is ensured by DSC.
Conclusion
In India, registering for a business is a simple, online process. As many people would agree, India is a land of limitless opportunities and skilled labor. Investing and starting a business in India has never been easier, cheaper, or faster. A wholly-owned Indian subsidiary can be established anywhere in India. In India, there are no state-specific laws for registering your business. There is only one central law that governs the Indian Subsidiary Establishment throughout India.
About Ebizfiling -
EbizFiling is a concept that emerged with the progressive and intellectual mindset of like-minded people. It aims at delivering the end-to-
end incorporation, compliance, advisory, and management consultancy services to clients in India and abroad in all the best possible ways.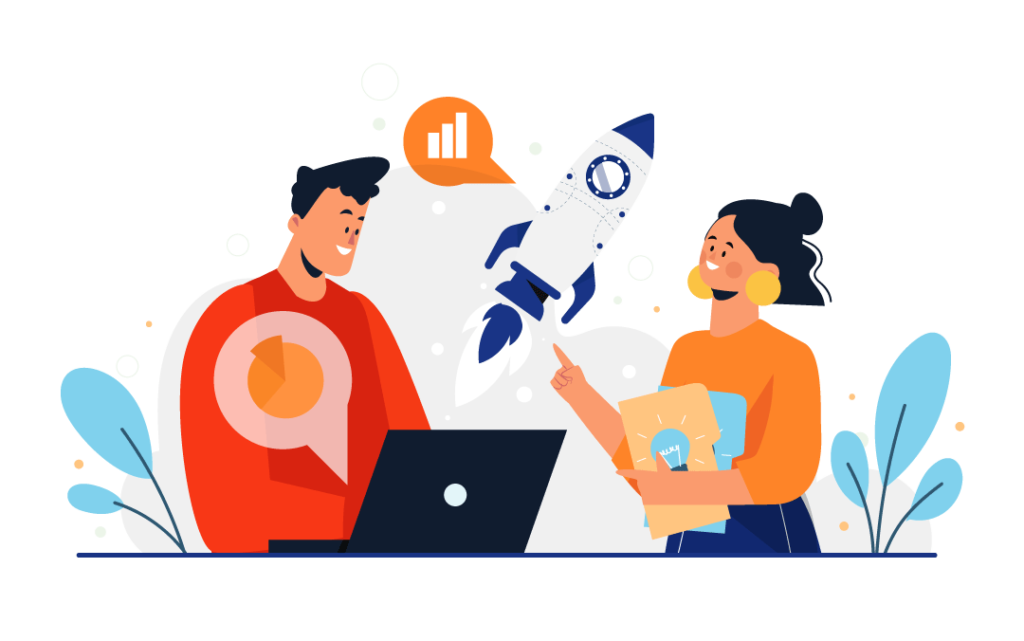 Reviews
Excellent support which i never expected. their timely response, guidance, reminding, problem solving, pocket friendly. Ms arthi, Ms ishani, Ms vaishali and few others i dont know their names provided service like my own staff.

I registered my LLP company, from eBizfilling. Great team and very competitive pricing. Will definitely use their services again.Thanks for work well done.

Awesome Service! I am very happy with the way the process is being handled. Snehal also followed up constantly to ensure that the items are completed on time successfully. Thanks for your service.