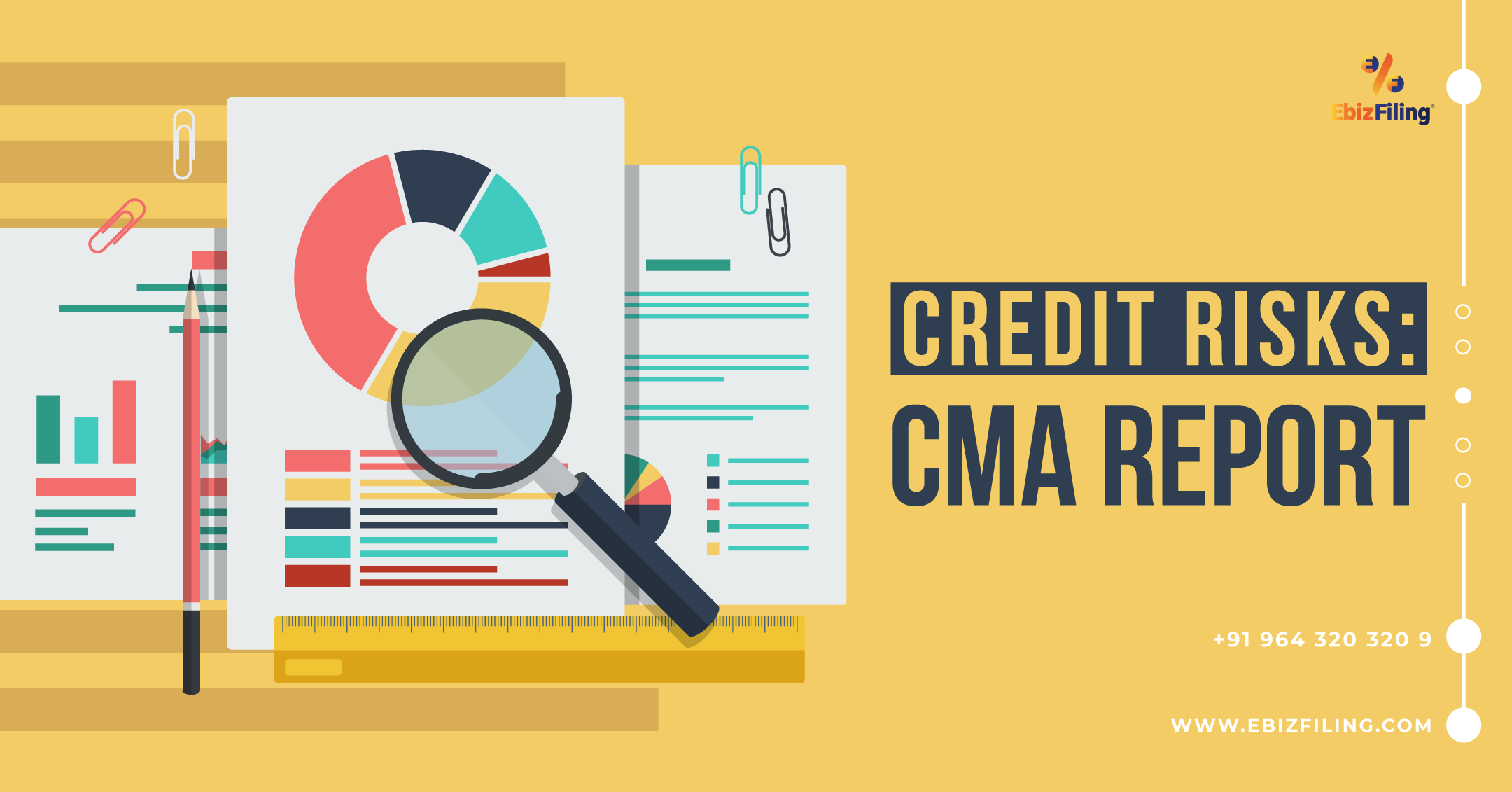 Evaluating Credit Risk with CMA Reports
Introduction
In the world of finance, credit risk evaluation is a critical process for lenders and financial institutions. The Credit Monitoring Arrangement report offers helpful insights into credit risk assessment to ensure smart lending decisions and minimize potential risks. This article explores the significance of credit risk management and delves into the key findings and recommendations presented in the CMA report, shedding light on effective credit risk management strategies.
What is the CMA Report?
CMA stands for Credit Monitoring Arrangement Report. In this, all necessary financial evaluations and ratios are included along with previous, present, and future statistics in a particular format (as prescribed by the RBI). This is helpful for bankers and financial analysts in determining a company's financial stability. All banks request that all loan applicants prepare and present a realistic CMA report to understand the flow and application of funds in a business. Since the CMA report is created using a number of assumptions, those assumptions must be valid and practical.
How to Analyze Credit Risk with CMA Reports?
When evaluating credit risk, lenders consider several key factors, which may include:
Credit History: Lenders look at the borrower's credit history, which includes their payment habits, past-due amounts, and defaults. While negative information may imply a larger credit risk, good information shows appropriate borrowing behavior.
Debt-to-Income Ratio: This ratio contrasts the total amount of debt a borrower owes with their income. As it implies that a substantial amount of income is used to pay off debts, a high debt-to-income ratio may signal a higher chance of default.
Credit Score: Based on multiple variables, credit scores, which are supplied by credit bureaus, summarize a borrower's creditworthiness. A lower score could suggest a higher risk profile, whereas a higher number typically implies a lesser credit risk.
Financial Stability: Lenders consider a borrower's income stability, employment history, and general financial health when determining their financial stability. Having steady finances reduces the chance of default.
What is the Importance of Credit Monitoring?
Credit monitoring is essential for managing finances and determining credit risk. Here are some of the main reasons why credit monitoring is important:
Early Detection of Credit Issues: Credit monitoring allows individuals and businesses to identify any changes or issues in their credit profile promptly. This includes monitoring for late payments, delinquencies, and other negative credit events.
Protecting Against Identity Theft and Fraud: Credit monitoring helps detect suspicious activities or unauthorized access to credit accounts. It enables individuals and businesses to identify signs of identity theft or fraudulent transactions.
Maintaining Accurate Credit Information: Credit reports can sometimes contain errors or inaccuracies that may negatively impact creditworthiness. Regular credit monitoring allows individuals and businesses to identify and dispute any incorrect information with credit bureaus.
Assessing Creditworthiness and Obtaining Favorable Loan Terms: Lenders evaluate the creditworthiness of borrowers before extending credit. By proactively monitoring credit reports and maintaining a positive credit history, individuals and businesses can present themselves as low-credit-risk borrowers.
Building and Improving Credit Scores: Credit scores are key indicators of creditworthiness. Regularly monitoring credit reports allows borrowers to understand the factors influencing their credit scores. By identifying areas for improvement, borrowers can take appropriate actions to build and improve their credit scores over time.
Financial Planning and Goal Setting: Credit monitoring provides individuals and businesses with a clear understanding of their financial standing and credit obligations. By regularly assessing credit reports, borrowers can make informed decisions regarding budgeting, debt management, and financial goal setting. This awareness enables better financial planning, leading to improved financial stability and overall well-being.
Conclusion
Evaluating credit risk is a fundamental aspect of lending and credit risk management. While there is no specific "Credit Monitoring Arrangement (CMA) report" that is widely recognized, credit monitoring plays a vital role in assessing and managing credit risk. By regularly monitoring borrowers' credit profiles, lenders can make informed decisions, mitigate risks, and maintain a healthy lending portfolio. To assess credit risk accurately, lenders must stay current on industry best practices and use the proper tools and procedures.
Writer's Choice: What is CMA Report & How to prepare CMA report?
About Ebizfiling -
EbizFiling is a concept that emerged with the progressive and intellectual mindset of like-minded people. It aims at delivering the end-to-
end incorporation, compliance, advisory, and management consultancy services to clients in India and abroad in all the best possible ways.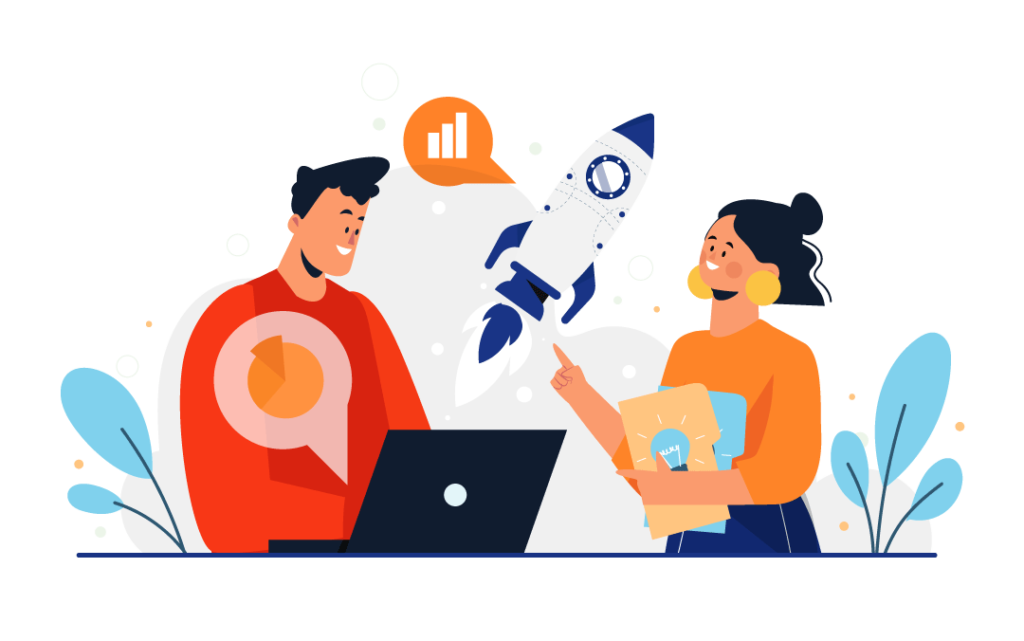 Reviews
100% we can trust Ebiz Filing for a business setup as i was relaxed during my company registration "Zaabi Kids Wear Private Limited" and now my dream become reality. Thank you all of EbizFiling for your Team work and your effort and really appreciate it

I took a TM service for my Tea Brand, wonderful service with humble staff, and provided solutions on time. Recommended for all

They helped me with my company's name change and I was quite satisfied with the way they served me. I am surely coming back to you in case of any compliance problem.