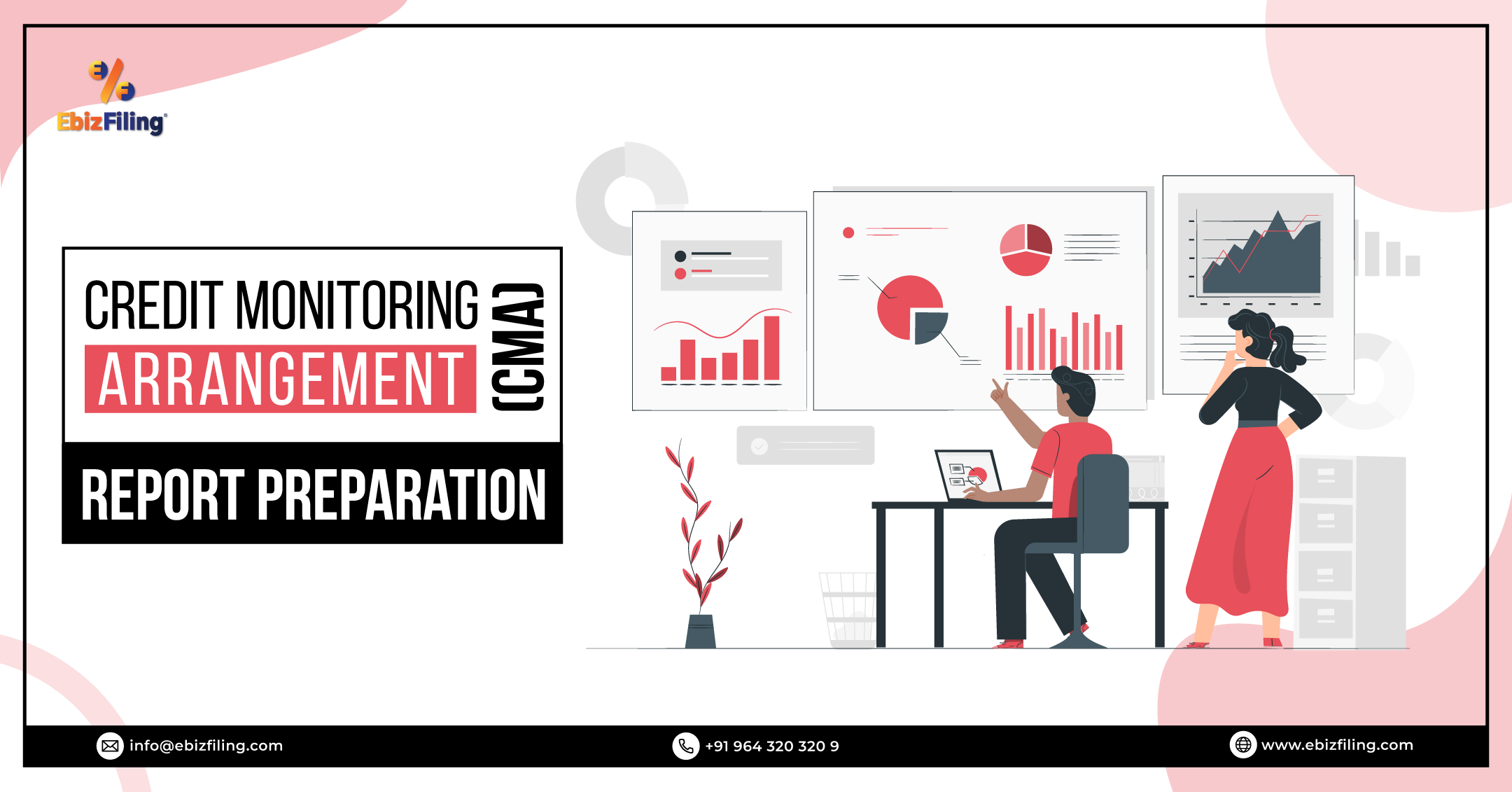 Credit Monitoring Arrangement – What is CMA Report & How to prepare CMA report?
"What is CMA Report?", "How to Prepare CMA Report?" and Types of loan requiring Credit Monitoring Arrangement report preparation
Introduction
A CMA (Credit Monitoring Arrangement) Report essentially evaluates a company's need for working capital. When funding the needs for working capital, bankers take many aspects into consideration. To grant working capital against stock and/or debtor balances, a bank must work in accordance with the industry standard ratios. In this article information on " What is CMA Report?", "How to Prepare CMA Report?", Documents required for CMA report Preparation, and Types of loan requiring Credit Monitoring Arrangement report preparation are mentioned.
What is CMA Report?
CMA stands for Credit Monitoring Arrangement report, which is a formatted document that includes all the necessary financial measures and ratios to help bankers and financial analysts determine a company's financial health. To understand the flow and use of funds in a business, most bankers ask a business loan applicant to prepare a CMA report. The likelihood of getting a bank loan can be increased by a CMA report that has been expertly created.
After thorough examination of historical performance, banks are entitled under the Credit Monitoring Arrangement (CMA) to sanction credit proposals (of major borrowers). The Reserve Bank of India must receive substantial credit proposals for the post-sanction review.
Types of loan requiring Credit Monitoring Arrangement (CMA) report preparation
As the name implies, these loans are supplied to the borrowers for a defined repayment plan and have a set amount. Such loans may have fixed or adjustable interest rates.
These loans are a great option for small firms that have a stable cash flow. These loans can be used by businesses to finance the purchase of equipment or the construction of infrastructure.
Mortgage loans are those that are obtained against already-existing commercial real estate. As a guarantee for the money borrowed from the financial institution, the business properties are pledged in order to raise money for the enterprise.
Project loans or project finance are long-term loans or forms of financing with little to no recourse. These project loans or project financing are typically provided secondly on rights, assets, and interest, with the project's repayments serving as the primary security.
A thorough CMA (Credit Monitoring Arrangement) must be submitted in order to apply for this type of loan with any financial institution.
These loans can be used for long-term infrastructure development, public service initiatives, and industrial enterprises.
Working Capital Loan for Business
Businesses manage their daily expenses with the funds from working capital loans. These loans are made available to meet short-term business needs. The Credit Monitoring Arrangement (CMA) is required for working capital loans for businesses as well.
Suggested Read: Types of Business Loans and Requirements
Documents required for CMA Report Preparation
Last two years' audited financial statements newest sanction letter (in case of renewal)

Current-year Provisional Financial Information

Schedule for Repayment of Term Loans ( if any)

Specifications of any proposed improvements, together with their terms and conditions
Statements Covered under CMA Report Preparation 
Particulars of proposed limits and current limit
The initial paragraph of the Credit Monitoring Arrangement (CMA) report provides information on the current fund- and non-fund-based credit limitations, as well as their usage guidelines and historical data. Additionally, the statement includes the borrower's planned or actual limit. This is a fundamental document that the borrower must give to the bank.
The operating statement is the second statement in CMA Report preparation. In this second statement, details related to the borrower's business plan and information on current sales, profit before and after taxes, direct and indirect costs, sales predictions, and profit position for the next three to five years are included. Based on the borrower's request for working capital, these conditions vary from case to case.
Analysis of Balance Sheet
It offers an analysis of the current and predicted financial years. It assists in providing a thorough examination of the borrower's current and long-term assets, current and long-term liabilities, and cash and bank position. Additionally, this document details the borrower's net worth position for the upcoming years. It is exactly what the name implies: a balance sheet analysis that provides a thorough picture of the borrower's financial situation.
Comparison of the movement of current assets and liabilities
The comparison of the movement of current assets and liabilities is provided in the fourth statement. This analysis aids in determining the borrower's ability to satisfy working capital needs as well as the actual working capital cycle for the anticipated period.
MPBF (Maximum Permissible Bank Finance)
The fifth and most crucial statement is this one. MPBF also has a computation that shows the maximum permitted bank financing to the company. It demonstrates the borrower's borrowing capacity.
The Fund Flow Analysis for the Current and Projected Period follows, with reference to the anticipated balance sheets and MPBF (Maximum Permissible Bank Finance) calculations, it shows the borrower's fund position in this study. This statement's main goal is to show how the fund has changed during the specified period.
This is the final statement of the Credit Monitoring Arrangement report (CMA report), which offers important financial ratios for bankers and financial analysts. The fundamental key ratios include the GP (Gross Profit) ratio, the Fixed Asset Turnover,  the Current Ratio, the Quick Ratio, the Net Profit ratio, the Stock Turnover Ratio, the Net Worth Ratio, the Net Worth to Liabilities Ratio, the MPBF, the Asset Turnover, the Current Asset Turnover, the Working Capital Turnover, the Debt-Equity Ratio, and others.
How to prepare CMA Report?
The applicant must create a projection of each asset based on its current market value. In the report, the irrational assumptions are not taken into consideration.
Estimates of the Business's present and foreseeable financial costs must be disclosed by the application.
Reports of current loans, credits, repayment status, and any other liabilities the credit-seeking firm may have in whatever format must be prepared.
All financial reports, including the balance sheet, audit report, financial statements, and profit and loss accounts, must also be submitted.
calculating MPBF (Maximum Permissible Bank Finance), planning adjustments to working capital, and doing ratio analysis
The applicant must provide a valid justification for how the money will be used once the credit has been obtained.
The applicant will need to put up with a thorough breakdown of all the figures indicated in the CMA as well as any necessary supporting documentation.
Bottom Line
To understand the flow and use of funds in a business, the majority of banking and financial institutions ask the applicant (business loan applicant) to create a Credit Monitoring Arrangement report (CMA report). Professionally generated CMA reports might improve your chances of getting a bank loan. It is assembled with all the necessary financial statistics and metrics to assist financial analysts and bankers in determining a company's financial stability.
About Ebizfiling -
EbizFiling is a concept that emerged with the progressive and intellectual mindset of like-minded people. It aims at delivering the end-to-
end incorporation, compliance, advisory, and management consultancy services to clients in India and abroad in all the best possible ways.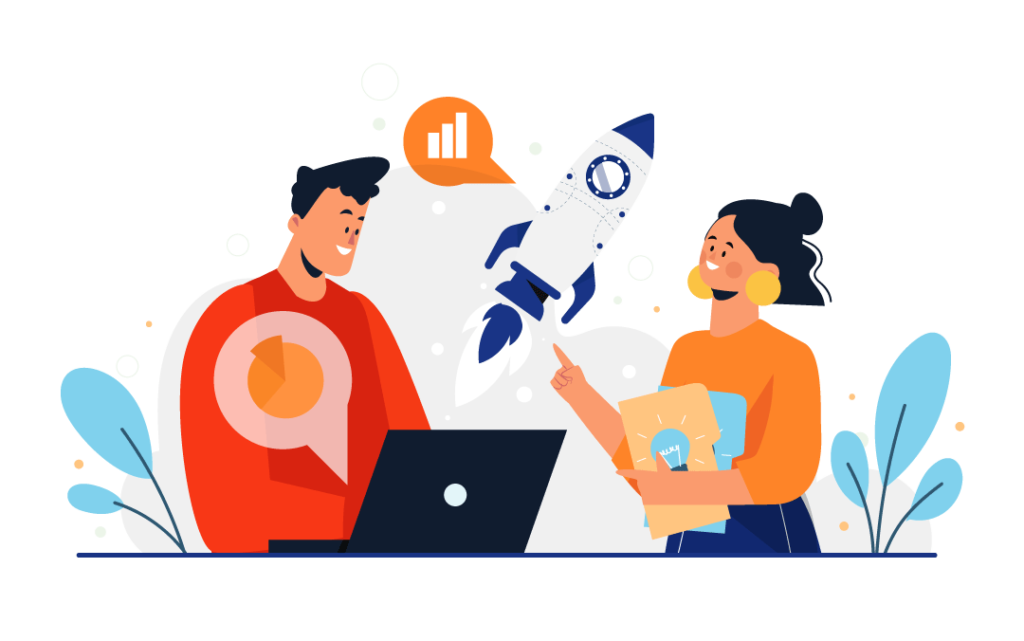 Reviews
They helped me with my company's name change and I was quite satisfied with the way they served me. I am surely coming back to you in case of any compliance problem.

I registered my LLP company, from eBizfilling. Great team and very competitive pricing. Will definitely use their services again.Thanks for work well done.

I am associated with Ebizfiling since a year now. And all my IT returns and GST returns are managed successfully by them.  Really happy with the services.