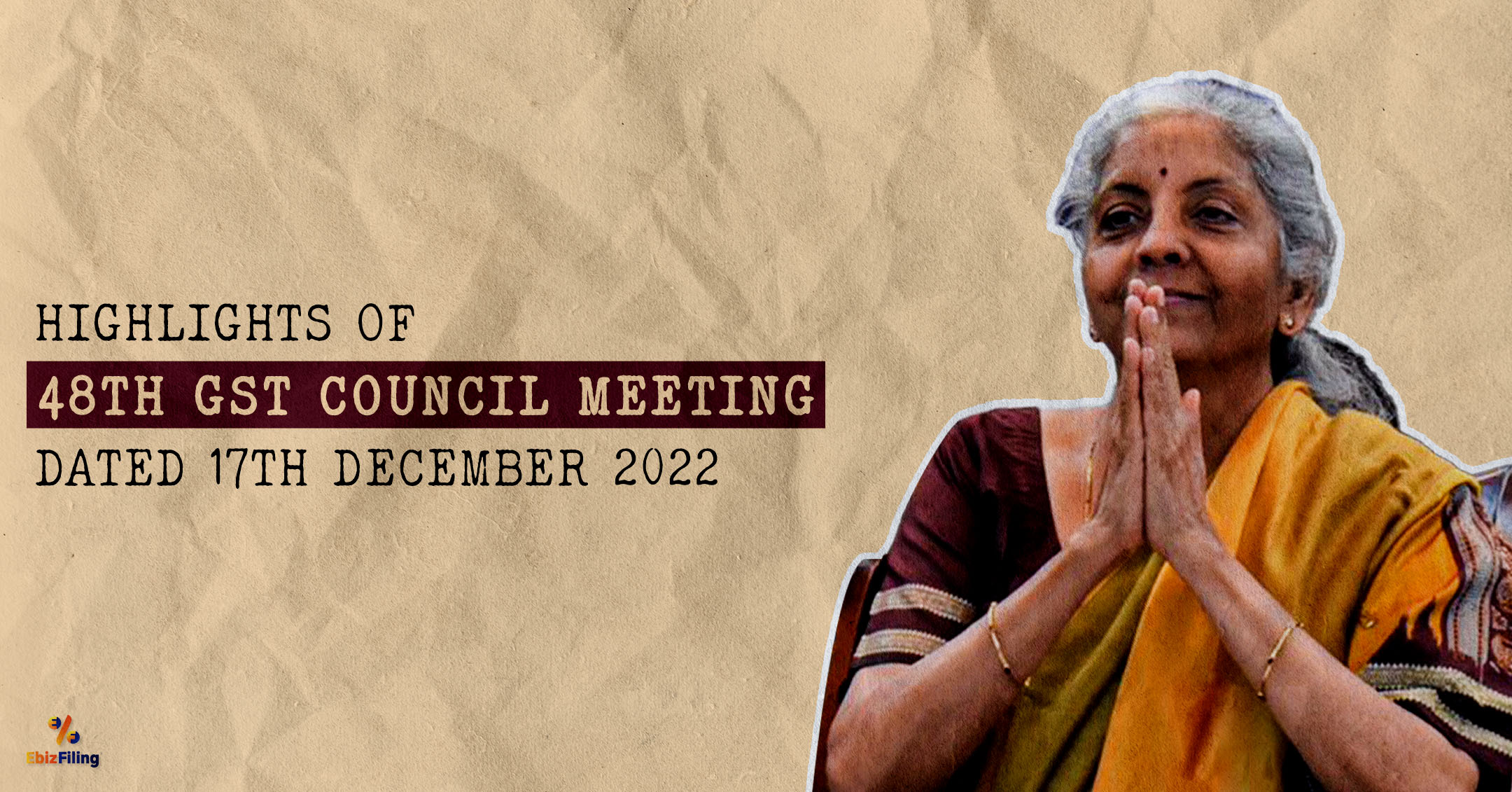 Highlights on the 48th GST Council Meeting
48th GST Council Meeting
Introduction
The Union Finance Minister Nirmala Sitharaman addressed the media at the conclusion of the 48th GST Council meeting, which took place in New Delhi on 17th December, Saturday afternoon. In this article, we will focus on the key highlights of the 48th GST Council Meeting, and recommendations on the GST rates on different goods and services. GST Council has 15 items on the agenda of which 8 were discussed and 7 are on hold till further meeting. The meeting was presided over by Smt. Nirmala Sitharaman in the presence of state ministers and the Minister of State for Finance, Shri Pankaj Chaudhary.
Key Highlights in the 48th GST Council Meeting
The threshold limits of tax amount for launching prosecution for any offences have been increased from 1 crore to 2 crores excluding fake invoices.
It has also decided to change the range of the compounding rate from the current 50 to 150 % of the tax amount to 25 to 100 %.
Rates on the Husk of pulses have been decreased to Nil.
Ethyl, alcohol, and bio-fuel taxes have been decreased to 5%.
Cess applicability on SUVs.
Inserted clarification on the equipment and material used for petroleum companies etc.
Supply of Mentha Reverse Charge Mechanism
A major decision was taken to facilitate E-commerce micro-enterprises in that they are allowed to supply the products of unregistered vendors, dealers and composition taxpayers.
Criminalizing offences that reduce tax fraud in tobacco chewing is a priority.
Due to a lack of time, the council was unable to discuss tobacco and gutkha.
As per the GoM report, GST on online gaming and casinos was not covered in the meeting held today.
The following offences are to be decriminalized: "obstruction or stopping any officer in the discharge of his responsibilities," "deliberate tampering with material evidence," and "failure to deliver the information."
Conclusion
The majority of State ministers had other commitments, so the meeting had to finish by 1:30 p.m. which skipped the discussion of about seven agenda items, including the GoM report on the establishment of GST Appellate Tribunals. Due to time constraints, it was unable to debate taxes on cigarettes and gutkha, according to Ms. Sitharaman. These remaining 7 issues will be addressed in the upcoming GST Council meeting, in which Ms Sitharaman expressed hope to take place in person.
About Ebizfiling -
EbizFiling is a concept that emerged with the progressive and intellectual mindset of like-minded people. It aims at delivering the end-to-
end incorporation, compliance, advisory, and management consultancy services to clients in India and abroad in all the best possible ways.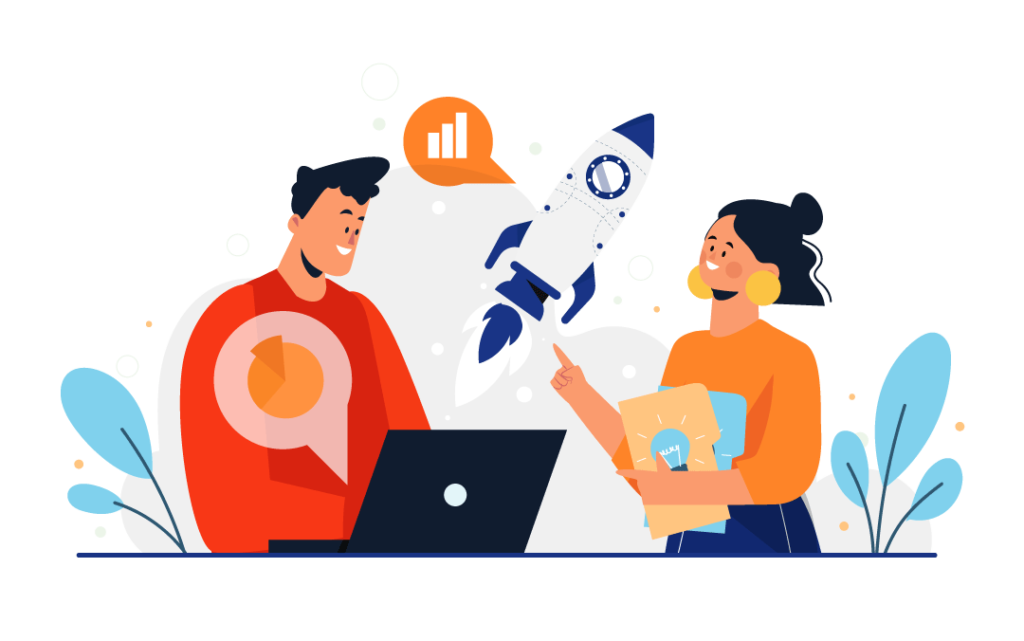 Reviews
Let me be honest and tell you that I did not choose eBiz filing after my initial LLP company registration did to pricing. A lot of companies contact me with better rates so I generally choose them. However, I will still rate eBiz filing 10/10 on work ethics. You guys are professionals in true sense.

My GST process was made easier with Ebizfiling. I really appreciate the hard work by your team. Keep up the same in the future. Good Luck!

They are very quick when it comes to processing things. Within no time I was given a solution to my problems. Would definitely recommend them.