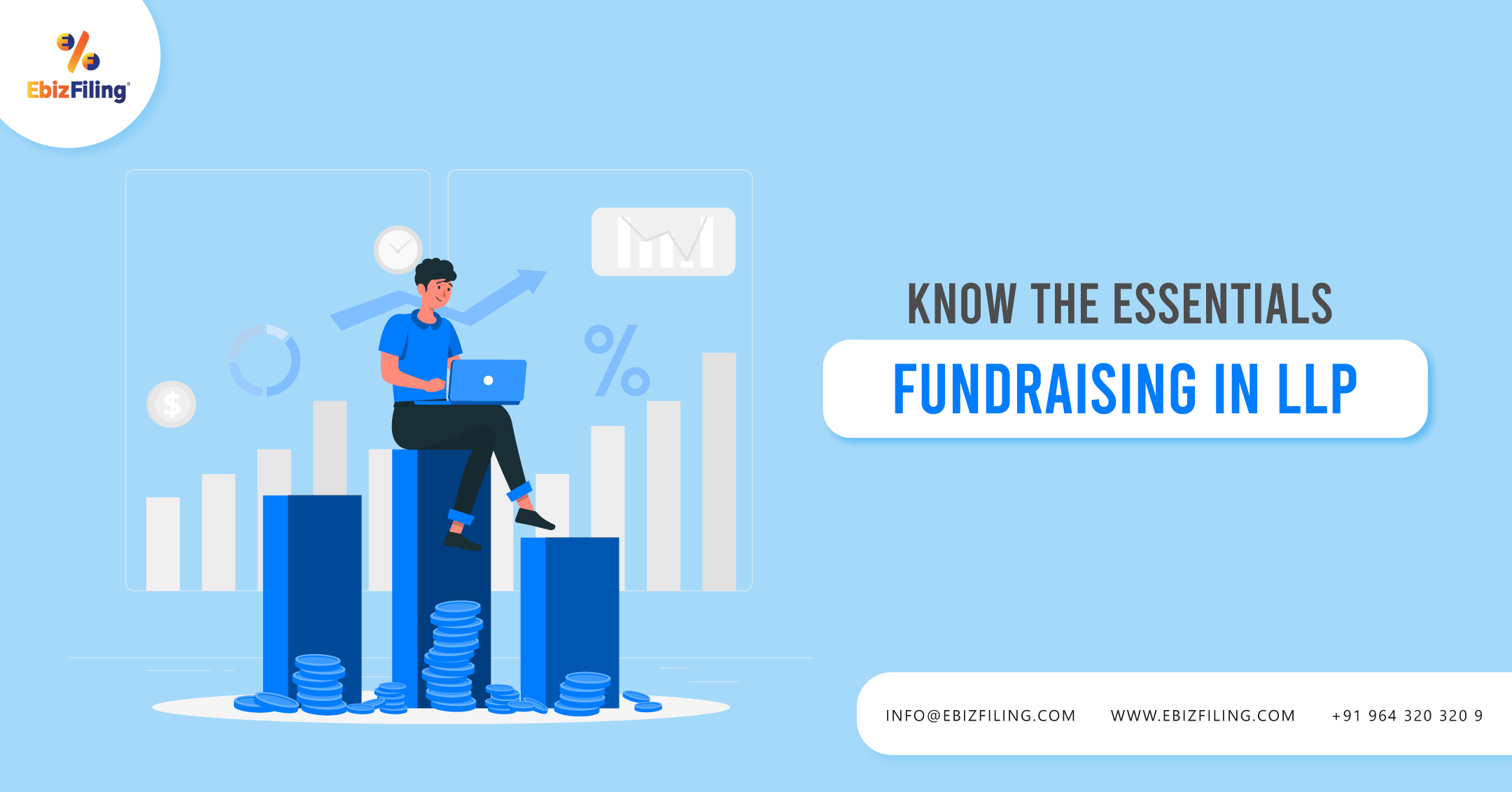 A complete guide on ways of Fundraising in LLP by Partners
Fundraising in LLP – Contribution of a Partner in LLP Fundraising, and Minimum Contribution Requirement
Introduction
The concept of a Limited Liability Partnership, or LLP, was first proposed in April 2009. Because of its unique benefits, LLP registration has swiftly gained appeal among entrepreneurs and start-ups. Money is the most basic requirement for starting and growing a business. Due to this at the starting phase partners are concerned about "How to raise funds for an LLP?" But do not worry this article help you with the information on the contribution of a partner in LLP Fundraising, and the Minimum Contribution requirement.
Before going through the different ways of contributing to fundraising in a Limited Liability Partnership, let's have a quick look at the features of an LLP (Limited Liability Partnership).
Features of an LLP (Limited Liability Partnership)
A Limited Liability Partnership is a business entity with its own legal identity, meaning that the LLP and its partners are different legal entities.

It will continue indefinitely.

A Limited Liability Partnership is a cross between a partnership and a Company It combines the flexibility of a partnership firm with the company's restricted liability.

More crucially, the LLP's partners are not accountable for one another's actions.
Contribution of a Partner in LLP Fundraising
The amount brought in/invested by each partner is referred to as contribution in an LLP. Section 32 (1) of the Limited Liability Partnership Act, 2008 specifies the manner/ways in which partners can participate under the Limited Liability Partnership. LLP contributions can be made in a variety of methods, including:
Contracts for services performed or to be performed

Promissory Notes

Monetary contribution

Tangible movable or immovable property

Intangible property

Agreements to contribute property or cash
The list above includes both monetary and non-monetary contributions. The declaration of the contribution under LLP is governed by section 32 (2) of the LLP Act, 2008, and rule 23(1) of the LLP Rules, 2009.
According to the above-mentioned provisions and rules, the LLP must account for and declare the monetary worth of each partner's contribution in the LLP accounts.
In addition, the relevant value must be accounted for in the LLP accounts for non-monetary contributions made by the partners. As a result, rule 23 (2) of the LLP Rules, 2009 states that contributions of the partners in the form of tangible, movable, or immovable property; intangible property; agreement to contribute property; or contract for services performed or to be performed can be valued using any of the following methods:
An approved valuer from the Central Government's panel; or

A practicing Chartered Accountant; or

A practicing Cost Accountant.
Any of the above-mentioned valuers would determine the proper value of the non-monetary contribution, which would then be accounted for in the LLP accounting.
Furthermore, for an ideal fund-raising in an LLP, the agreement should include information of each partner's participation as well as the method of contribution.
Different ways of Fundraising in LLP by Partners
LLP can raise funds by approaching a Partner for a Loan
An LLP is a partnership that owns and manages a business. By investing funds in LLP, LLP partners contribute to the company's growth. In some cases, however, if there is a temporary need for funds in an LLP, a partner may invest cash in the LLP for a limited time under the terms of a loan arrangement.
LLP can accept/raise funds from partners as a loan as needed using a Loan Agreement. A Limited Liability Partnership is a legal entity that is separate from its partners and can accept loans from them. Below is the information that needs to be mentioned by LLP Partners in an LLP Agreement.
Complete the loan agreement.

Mention the repayment plan.

Mention any other clauses (If needed).
Fundraising in LLP via adding a new partner in an LLP
Another way to raise money in an LLP is to bring on a new partner who will increase the contribution. If you want to increase your contribution by adding a new partner, follow these steps:
Resolution for the addition of the new partner is passed.

The LLP agreement will be updated to reflect the addition of a new partner as well as a change in contribution percentage.

Notification of changes to the Registrar via Form 4 and Form 3.
Increasing Capital Contribution for Fundraising in Limited Liability Partnership
Capital is used by businesses to produce new products, expand their operations, and so on. In this case, the LLP's existing capital contribution may not be sufficient. As a solution for LLP fund raising, partners may decide to invest extra funds in the LLP. Where each partner decides to increase the amount of money in the LLP. Partners avoid external loans, liabilities, and monthly EMIs by increasing the amount of money in their LLP. Increases in LLP capital contribution must be notified to the MCA. It is the obligation of the partners to keep MCA up to date on the LLP's capital contribution.
Pass a resolution requesting a capital contribution increase.

Adopt a resolution amending the LLP agreement.

Change the LLP agreement to include a new capital contribution.

Submit Within 30 days, MCA will receive a new agreement.
Minimum Contribution requirement in an LLP
When discussing the concept of partner contribution in an LLP, one basic concern about the requirement of a minimum contribution arises. The requirements of section 33(1) of the LLP Act 2008 must be used in this case.
The terms mentioned in Section 33(1) clearly stipulate that the partners' financial and non-financial contributions must be in accordance with the LLP agreement. As a result, it's interesting to note that under LLP law, no minimum contribution is necessary.
To put it another way, the contribution is not a requirement for forming a Limited Liability Partnership. In addition, there is no requirement that partners invest a certain amount of cash to be considered partners in a Limited Liability Partnership.
Conclusion
The initial capital contribution by partners is the first step in LLP fundraising. During the LLP registration procedure, partners agree on profit and loss rations, roles, duties, and capital contributions. The LLP Agreement records the LLP's first capital commitment. Partners transfer their initial funds to the LLP once it has been registered.
About Ebizfiling -
EbizFiling is a concept that emerged with the progressive and intellectual mindset of like-minded people. It aims at delivering the end-to-
end incorporation, compliance, advisory, and management consultancy services to clients in India and abroad in all the best possible ways.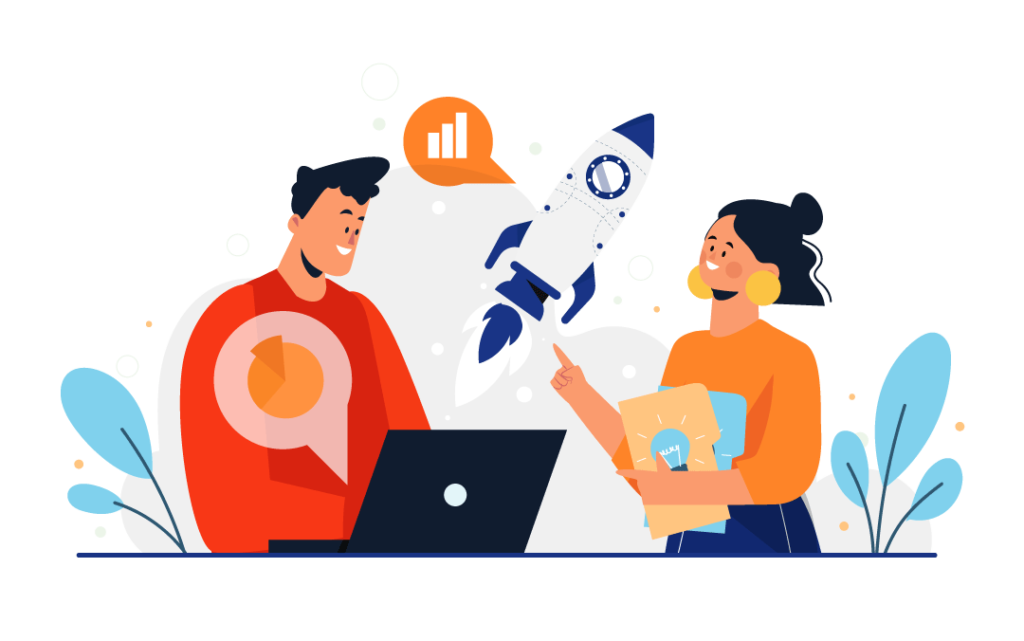 Reviews
So far it's been an amazing experience, I haven't got in touch with anyone after I started using services from EBizfilling. Suhani & Pratima is great at Client Servicing. They were always there for on-demand help. Keep Growing

If you ever think of starting your own business, Ebizfiling is where you should go for all your company related processes. They make it easier for you and mess-free.

Not very good. I expected more efficiency from your team. GST registration was delayed.