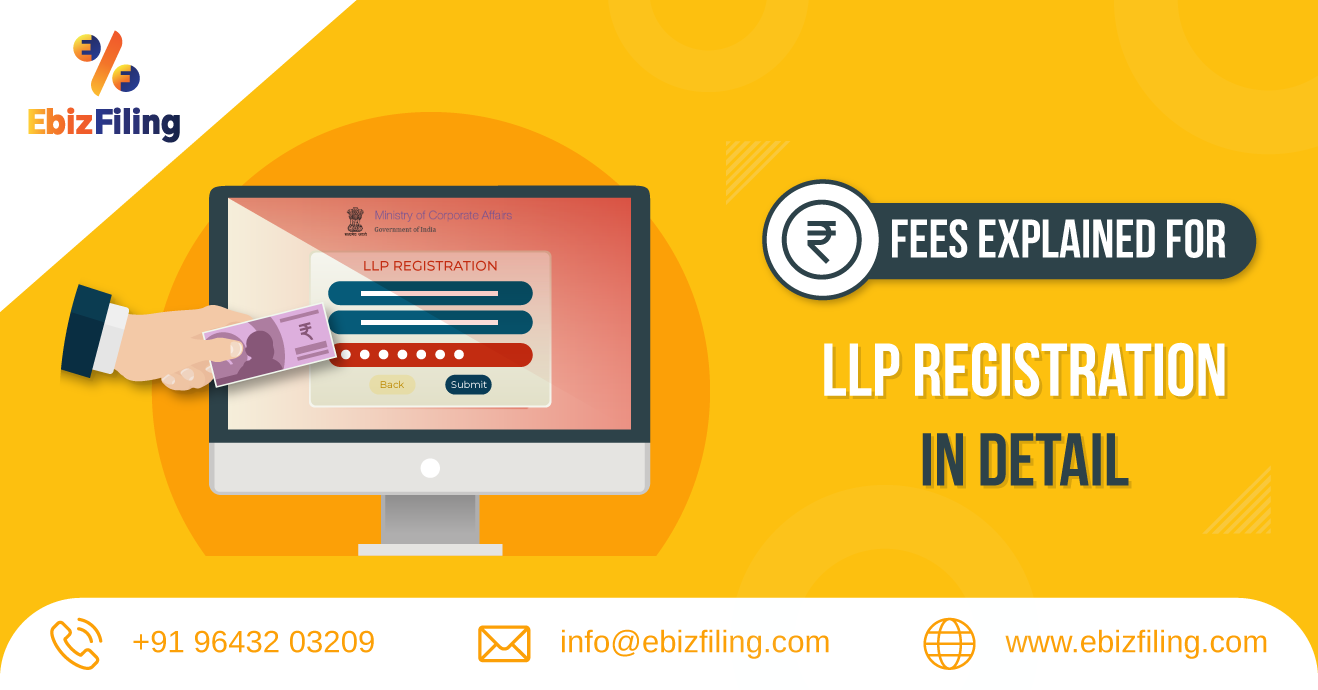 A Limited Liability Partnership (LLP) is a partnership in which partners have limited liability. It can exhibit characteristics of both partnerships and companies. In an LLP, an individual partner is not responsible or liable for any other partner's misconduct or negligence. LLP was introduced in India in the Limited Liability Partnership Act, 2008. In this article we will discuss in detail the LLP registration fees and process for LLP incorporation in India.
The fees charged by the government to Register an LLP
 (LLP registration fees charged by the Government)
Digital signature (DSC) may cost you around Rupees 1500-2000 (Depending on the Agency).
Also Director's Identification Number if it is needed to be obtained via form DIR 3 KYC then, may cost around INR 1000/- for two directors.
While reserving the name for LLP may cost you around INR 200/–
Government fees for registration of Limited Liability Partnership (in form FiLLiP) including conversion of a firm or a private company or an unlisted public company into Limited Liability Partnership

Note: If in the course of business there is substantial increase in the contribution then the difference between the fees payable on the increased slab of contribution and the fees paid on the preceding slab of contribution shall be paid through Form 3.
Government fees for filing, registering or recording LLP agreement, any document, form, statement, notice, Statement of Accounts and Solvency, annual return and an application along with the Statement for conversion of a firm or a private company or an unlisted public company into LLP by this Act or by these rules required or authorized to be filed, registered or recorded


However, stamp duty may vary based on the state where LLP is formed. All in all the LLP registration fees in India depends mainly on the total of capital contribution made by the partners and stamp duty of the particular state where the LLP is being registered.
LLP registration process in India
LLP registration process includes following steps:
Get a digital signature (DSC)
The documents of the registration of LLP are to be filed online and are required to be digitally signed. Hence, before registering your LLP, you must apply for the digital signature of the designated partners of the proposed LLP.
Apply for the Director Identification Number (DIN)
Once you get the DSC, you will have to apply for the DIN of all the designated partners of the proposed LLP.
Get the name of the company approved through 'Reserve your Unique Name' service (RUN)
To get a name for LLP is the most important step. LLP-RUN (Limited Liability Partnership – Reserve Unique Name) is filed for the reservation of name of proposed LLP.
Incorporation of LLP (Form FiLLiP)- including DIN Application & PAN and TAN Application
The next step would be to file the form for incorporation of LLP  i.e. FiLLiP (Form for incorporation of Limited Liability Partnership) which shall be filed with the Registrar who has a jurisdiction over the state in which the registered office of the LLP is situated. This form also provides for applying for allotment of DPIN if an individual who is to be appointed as a designated partner does not have a DPIN or DIN. Also, PAN and TAN Application can now be applied with the Incorporation Form itself (with the introduction of LLP (Second Amendment) Rules, 2022).
File 'Limited Liability Partnership Agreement'
Once your name is reserved, LLP agreement which governs the mutual rights and duties amongst the partners and also between the LLP and its partners, must be prepared and filed online. The LLP agreement is to be filed in Form 3. The LLP Agreement has to be printed on Stamp Paper. The value of Stamp Paper is different for every state.
Limited Liability Partnership (Second Amendment) Rules, 2022
Also, there are a few more important changes have been made through LLP (Second Amendment) Rule, 2022, which are as follows:
There can be 5 instead of 2 Designated Partners (without having DIN) at the time of Incorporation.
All the forms of LLP have now become web-based.
LLPs shall be allotted their PAN and TAN along with the Certificate of Incorporation itself.
The Statement of Account and Solvency shall now be signed on behalf of the LLP by its an interim resolution professional.
For filing Consent of Partners, a web-based Form 9 shall be made available.
Know More: LLP (2nd Amendment) Rules, 2022.
Documents required for LLP registration in India
Photograph of all the Partners
PAN Card of all the Partners
ID Proof of all the Partners (Driving License/Passport/Voter ID)
Electricity Bill or any other utility bill for the address proof of the Registered Office
About Ebizfiling -
EbizFiling is a concept that emerged with the progressive and intellectual mindset of like-minded people. It aims at delivering the end-to-
end incorporation, compliance, advisory, and management consultancy services to clients in India and abroad in all the best possible ways.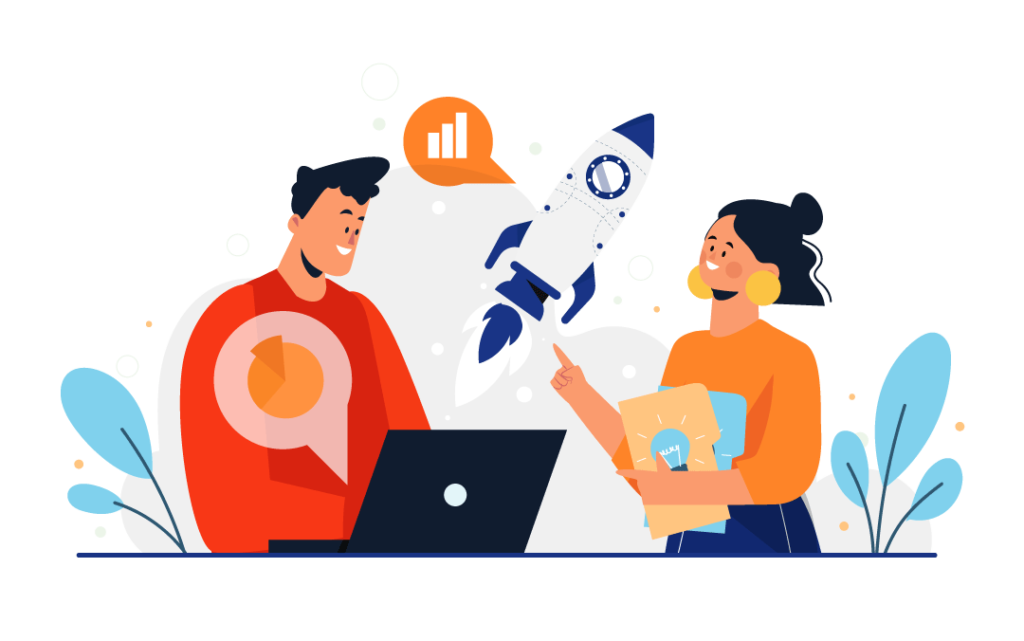 Reviews
They helped me with my company's name change and I was quite satisfied with the way they served me. I am surely coming back to you in case of any compliance problem.

Ebizfilling.com is one of its kind of organization, believe me guys their working process is very smooth. I had an awesome experience regarding MSME certification. Thank you Kushani & Mansi for your wonderful efforts. Kudos to Ebizfiling, you are doing great keep doing it.

I was so satisfied with the services they provided to me. I had a great time working with them.