A guide on Free Zone Company Registration in UAE
Free Zone Company Registration in UAE
Greater tax advantages, Business location, talented workforce and quality lifestyle are a few of the many advantages of starting a company in the UAE. Over the years, the UAE has established an image of a strong regional business hub by generating market competition and a huge range of choices for the customers. Not only this but the spending capacity and habits of the people of the UAE is increasing every year. Also, UAE is now said to be the global tourist hub that adds on to the list of advantages of a Company Set Up in UAE. Be it a Free-zone Company, Mainland Company or an Offshore Company, one thing is assured that Dubai is going to get a lot of business for them. In this write-up, we have discussed the "Free Zone Company Set Up in the UAE".
What is Free Zone?
The Free Zones in the UAE are the designated areas specifically dedicated to the expatriates for doing business. In Free Zones, the non citizens i.e. expatriates can own and operate their business fully without any interruptions and restrictions. For expatriates from all over the world. the Free Zone Company Set-up / Registration in UAE is a prospective and beneficial business investment.
Free-Zone Company Registration / Set-up in the UAE
Free Zones in the UAE were established to hike the international business by offering 100% ownership to the foreign company.
Free Zones in the UAE are the economic areas where anyone including foreigners can carry out business and trades at a preferable tax rates and affordable custom rates.
There are seven emirates in the UAE that have free zones specific to each emirate. Those are Dubai, Abu Dhabi, Sharjah, Fujairah, Ajman, Umm Al Quwain and Ras Al Khaimah.
The UAE has more than 50 Free Zones that offers general activities for all industries as well as has others that are industry specific.
Advantages of Free-Zone Company Registration in the UAE
Free Zone Companies can have 100% Ownership.
It does not require an NOC (No Objection Certificate) from current employer.
Free Zone Companies do not require to have Paid-up share capital.
In Free Zones, companies have an option to set-up their business under common law
For Free Zone Company, it is not mandatory to have a Physical office space.
Free Zone Companies shall have a benefit of 0% corporate and income tax.
Free Zone Companies have an option to incorporate remotely.
The Companies in Free Zones get the flexibility to set up their business in jurisdictions of an area / city where it is n to mandatory to have employee health insurance.
How to setup/ Register a Free-Zone company in the UAE?
Well, a Free-Zone Company formation in the UAE, involves mainly three steps:
Obtaining your business license
Getting your UAE Residence Visa, and
Opening a corporate bank account.
A few Free Zones in the UAE require a minimum paid-up share capital to be paid at the time of the UAE Free Zone Company Registration which depends on the requirement of that particular Free Zone where the company is to be registered.
Let's have a look at Detailed steps for an UAE Company Formation in Free Zone:
License type and Business Activity
Every Free Zone has a distinct set of rules for the number of activities that can be included in one Business License. However, as per the general rule for all the Free Zones, Service Activities and Commercial Activities cannot be mixed under one license. Hence, if one wishes to own a business involving trading, then there must be a Trading/Commercial License and if one wishes to get indulged in service or consultation, then he/she is required to take a Service License And if one plans to get into production or manufacturing activities, then he/she shall be required to get an Industrial License.
Choose a Free Zone in UAE
Within a particular Free Zone, only   those activities can be performed that are allowed in each UAE Free Zone. Also, with each Free Zone, the types of facilities available and prices for visas can also vary. Hence, it is advisable to consult a professional to choose the suitable and best Free Zone for doing your business in the UAE.
Select a Suitable Business Structure
The Business Structure can be one of the following:
A New Company with Individual Shareholder/s
A Subsidiary Company with Corporate Shareholder/s
A Joint Venture Company with both Individual & Corporate Shareholder/s
Branch of a Local or a Foreign Company
A few business activities are allowed only for Branch Companies, hence, one should check it with a Free Zone of your choice.
Select Business Name & Prepare Documents
The next and significant step is to select a name for your Business. In order of preference, one can list down three proposed names and then according to the chosen Free Zone, one needs to prepare the list of documents. For starting and registering a new company, the standard list of documents are:
Passport
Visa
EID (if Applicable)
NOC for UAE Residents (For Specific Free Zones)
Proof of Residential Address
Professional CV etc.
However, For Branch Office Registration the UAE Free Zone, the documents required are  relatively different as below:
Registration Certificate/Trade License
Certificate of Good Standing
Board Resolution
Certificate of Incumbency/Extract from Registry
UBO (Ultimate Beneficial Ownership )Declaration Form
Apply for Initial Approvals
Company name, chosen Business Activity(ies) and the proposed structure of the company are Initial Approvals that are required before the company incorporation.
Sign Legal Documents for Company Incorporation
After obtaining the initial approvals, a meeting needs to be arranged with the representative of the Free Zone. The meeting can be arranged in person or via video call. However, this can be done via a representative by providing him/her a Power of Attorney and notarized documents. Also, during the meeting, Passport verification of all the shareholders or UBOs along with signing of Board Resolution, AOA (Articles of Association), Specimen Signature Forms needs to be completed.
Selection of Business Location
Before moving to the last and final stage, one needs to find a commercial property for his/her company located within the preferred UAE Free Zone. Once the business location is selected, minimum 1 year Tenancy Contract needs to be signed and obtain an Ejari Certificate and these both needs to be submitted to the Free Zone.
Issuance of Business License
Once all of the above formalities have been completed, the Business License shall be issued along with the other company documents.
Conclusion
A Free Zone Company can be registered with or without office in the UAE. A Free Zone Company needs to be registered with the Chamber of Commerce. The process is straightforward and easy. The UAE Free Zone Company Registration is the most feasible method, if you are willing to promote and develop business in the Middle East and North African Regions.
About Ebizfiling -
EbizFiling is a concept that emerged with the progressive and intellectual mindset of like-minded people. It aims at delivering the end-to-
end incorporation, compliance, advisory, and management consultancy services to clients in India and abroad in all the best possible ways.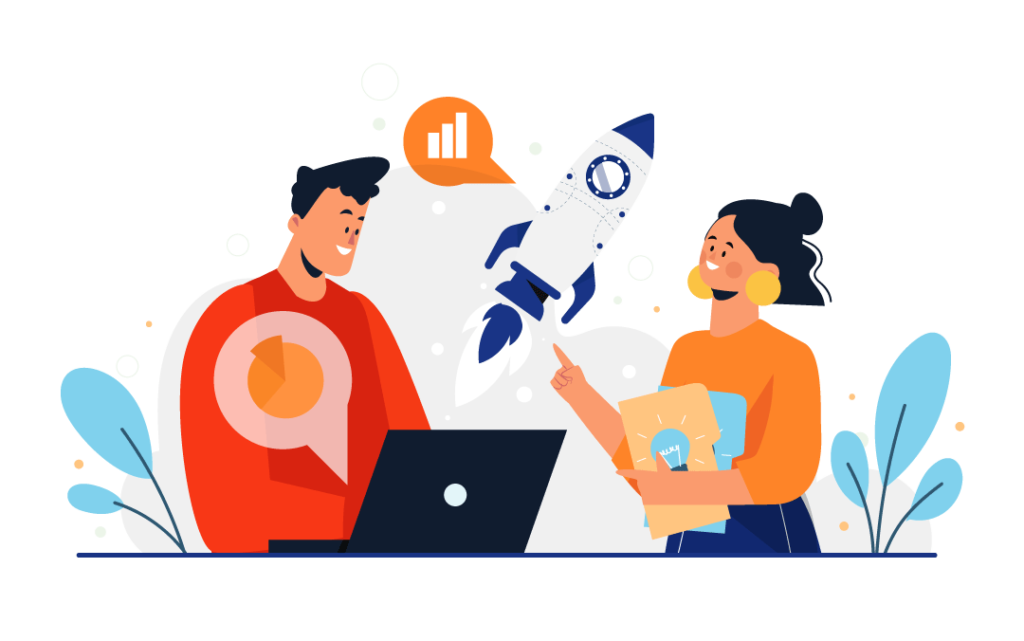 Reviews
Great job and thanks for filing annual compliance on time for our company.

They have it all! You tell them your problem and they will have you covered with their services and support. Great going, Ebizfiling.