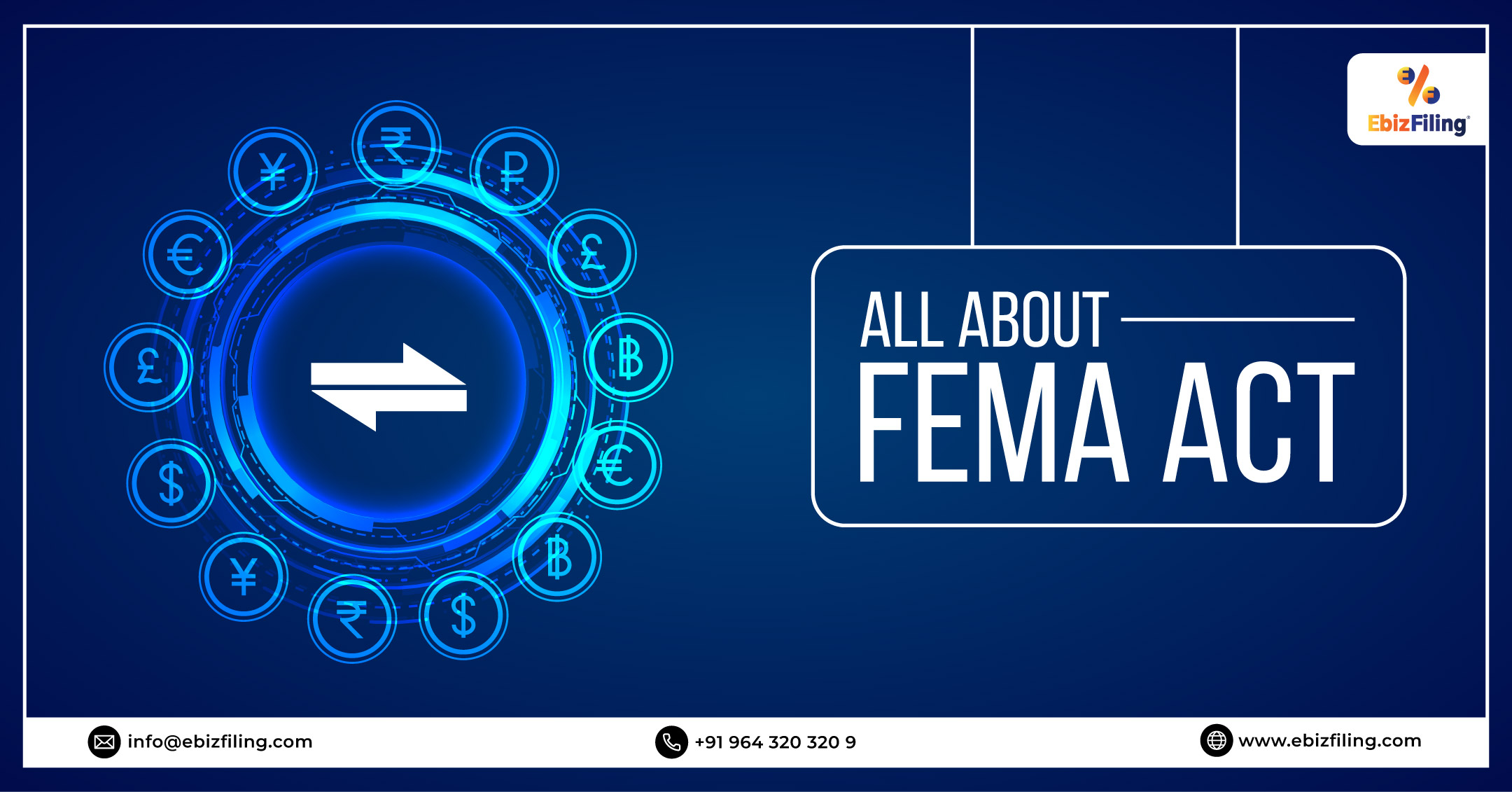 Foreign Exchange Management Act – FEMA Applicability, Objectives and Penalty
Foreign Exchange Management Act – "What is FEMA Act?", Objectives, FEMA Applicability and Penalty under FEMA Act
Introduction
The Foreign Exchange Management Act was created by the Indian Central Government to promote cross-border trade and payments in India. FERA (Foreign Exchange Regulation Act) was replaced by FEMA (Foreign Exchange Management Act) in 1999. The Foreign Exchange Regulation Act (FERA) had many flaws, thus FEMA was created to fix them all. As a result, important economic reforms were enacted under the FEMA Act. In this article information on "What is FEMA Act?", FEMA Applicability, Objectives, compliance requirement, and Penalty under FEMA Act is mentioned.
What is FEMA Act?
An act known as FEMA was published to control payments and foreign exchange in India. FEMA is a law that was put into place to help with international trade and payments as well as to support the country's forex market being managed in an orderly fashion. It aids in fostering the steady growth and upkeep of India's foreign exchange industry.  The Foreign Exchange Management Act was primarily implemented in India in order to de-regulate and establish an open economy.
Objectives of FEMA (Foreign Exchange Management Act)
FEMA was developed to aid in the orderly growth and upkeep of the Indian forex market.
The processes and procedures for all foreign exchange transactions in India are outlined by FEMA. Both capital account transactions and current account transactions have been included in the classification of these foreign exchange transactions.
The balance of payment is a record of transactions involving commodities, services, and assets between citizens of several nations as defined by the FEMA Act. The Capital Account and Current Account are the two main divisions.

Capital Account: All capital transactions are included in the capital account. The capital account recognizes both domestic and foreign investment in domestic assets.
Current Account: Trade of goods is included in current account. Current Account transactions are those that involve money moving into and out of a country or countries over the course of a year as a result of trading or providing goods, services, and income. An economy's health is shown by the current account.
Important FEMA Guidelines and Features
Most significantly, FEMA regarded all forex-related offences as civil offences, whereas FERA regarded them as criminal offences. Additionally, there were other important guidelines such as:
FEMA will not apply to Indian citizens who resided outside India. This criterion was checked by calculating the number of days a person resided in India during the previous financial year (182 days or more to be a resident). It was noted that even an office, a branch, or an agency could be a 'person' for the purpose of checking residency.
FEMA authorized the central government to impose restrictions on and supervise three things – payments made to any person outside India or receipts from them, forex, and foreign security deals.
It specifies the areas around acquisition/holding of forex that requires specific permission of the Reserve Bank of India (RBI) or the government.
FEMA put foreign exchange transactions into two categories – capital account and current account. A capital account transaction altered the assets and liabilities outside India or inside India but of a person resident outside India. Thus, any transaction that changed overseas assets and liabilities for an Indian resident in a foreign country, or vice versa, was classified as a capital account transaction. Any other transaction fell into the current account category.
FEMA Applicability
The Foreign Exchange Management Act (FEMA) is applicable to all of India as well as to organizations and offices abroad (which are owned or managed by an Indian Citizen). The Enforcement Directorate is the name of FEMA's headquarters, which is located in New Delhi. FEMA is relevant to:
Foreign currency exchange.
Exporting goods or services from India to a nation outside of India.
Any foreign security.
Importation of goods and/or services from countries other than India.
Securities as outlined in the 1994 Public Debt Act.
Any form of purchase, sell, or exchange (i.e. Transfer).
Services in banking, finance, and insurance.
Any foreign corporation when at least 60% of the ownership is held by an NRI (Non-Resident Indian).
Any Indian national living inside or outside the country.
According to the FEMA Act, the current account transactions have been divided into three categories, namely:
Transactions that FEMA forbids,
RBI's Approval on certain foreign transactions and,
The consent of the Central Government requires for certain transactions.
Penalty under FEMA (Foreign Exchange Management Act)
Any person who violates a provision of this Act, a rule, regulation, notification, direction, or order issued in the course of exercising the powers granted by this Act, or a condition to which a Reserve Bank authorization is subjected to a fine of up to thrice the amount involved in such violation, if quantifiable, or up to two lakh rupees, if not quantifiable, and where such contravention is a continuous one.
Conclusion
With effect from June 1, 2000, FEMA was established with the purpose of facilitating all international transactions and payments in order to support the orderly growth and upkeep of the Indian foreign exchange market.
Suggested Read: FEMA Compliance in India
About Ebizfiling -
EbizFiling is a concept that emerged with the progressive and intellectual mindset of like-minded people. It aims at delivering the end-to-
end incorporation, compliance, advisory, and management consultancy services to clients in India and abroad in all the best possible ways.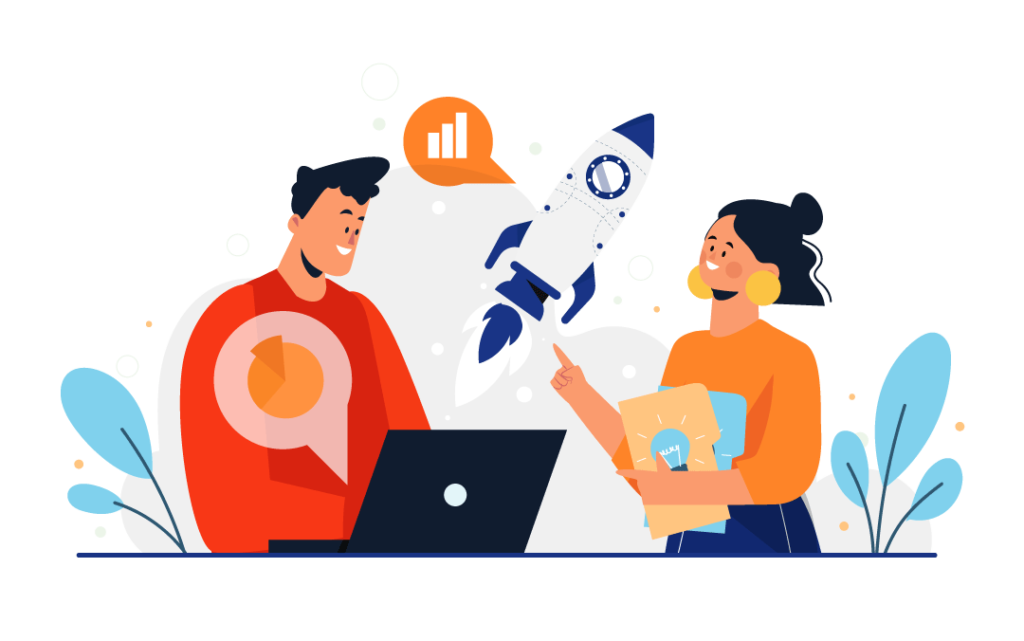 Reviews
They helped me with my company's name change and I was quite satisfied with the way they served me. I am surely coming back to you in case of any compliance problem.

I registered my LLP company, from eBizfilling. Great team and very competitive pricing. Will definitely use their services again.Thanks for work well done.

Your working team is genius. Thanks.