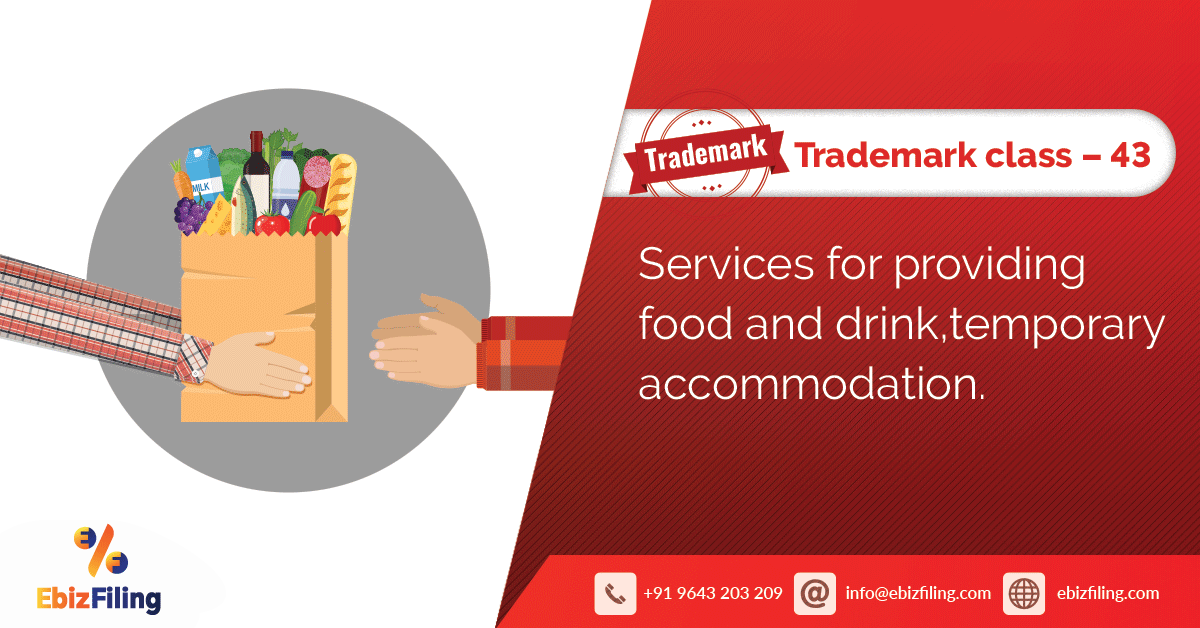 Trademark Class 43: Services for providing food and drink, temporary accommodation.
Products and services are Classified by IPindia.gov.in according to specific categories (also called Classes). Trademarks have to be applied or registered under such specific class or classes as may be applicable. Herewith we are presenting an all inclusive guide to Class 43 of the Trademark Classification!
Trademark Class 43
Trademark Class 43 pertains to Services for providing food and drink; Temporary accommodation.
For quick trademark registration  or comprehensive efiling or free consultation on public trademark search in India, please get in touch with us at www.ebizfiling.com  or write to us on info@ebizfiling.com or call +919643 203 209!
Comprehensive list of goods classified under Trademark Class 43.
Temporary accommodation
Boarding for animals
Rental of furniture, linens and table settings
Provision of food and drink
And rental, hire and leasing in connection with the aforesaid, included in the class, and advice, consultancy and information for the aforesaid, included in the class.
A detailed list of goods classified under Trademark Class 43:
| | | |
| --- | --- | --- |
| Accommodation bureaux [hotels, boarding houses] | Rental of cooking apparatus | Motels |
| Bar services | Day-nurseries [crèches] | Restaurants |
| Boarding for animals | Rental of drinking water dispensers | Retirement homes |
| Boarding house bookings | Food sculpting | Self-service restaurants |
| Boarding houses | Food and drink catering | Snack-bars |
| Cafés | Holiday camp services [lodging] | Temporary accommodation reservations |
| Cafeterias | Hotel reservations | Rental of temporary accommodation |
| Providing campground facilities | Hotels | Rental of tents |
| Canteens | Rental of lighting apparatus | Tourist homes |
| Rental of chairs, tables, table linen, glassware | Rental of meeting rooms | Rental of transportable buildings |
About Ebizfiling -
EbizFiling is a concept that emerged with the progressive and intellectual mindset of like-minded people. It aims at delivering the end-to-
end incorporation, compliance, advisory, and management consultancy services to clients in India and abroad in all the best possible ways.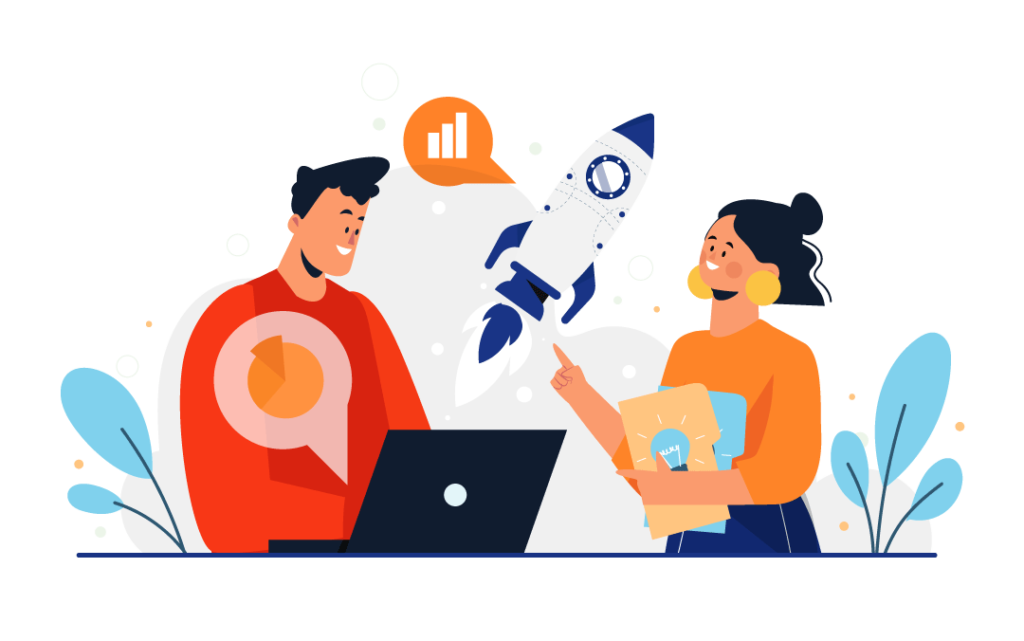 Reviews
Really fast services with affordable prices and full support untill assignment is complete. Quite impressive!

Best service provide with timely

Thanks ebiz ……..

Sir, Your service was really good.