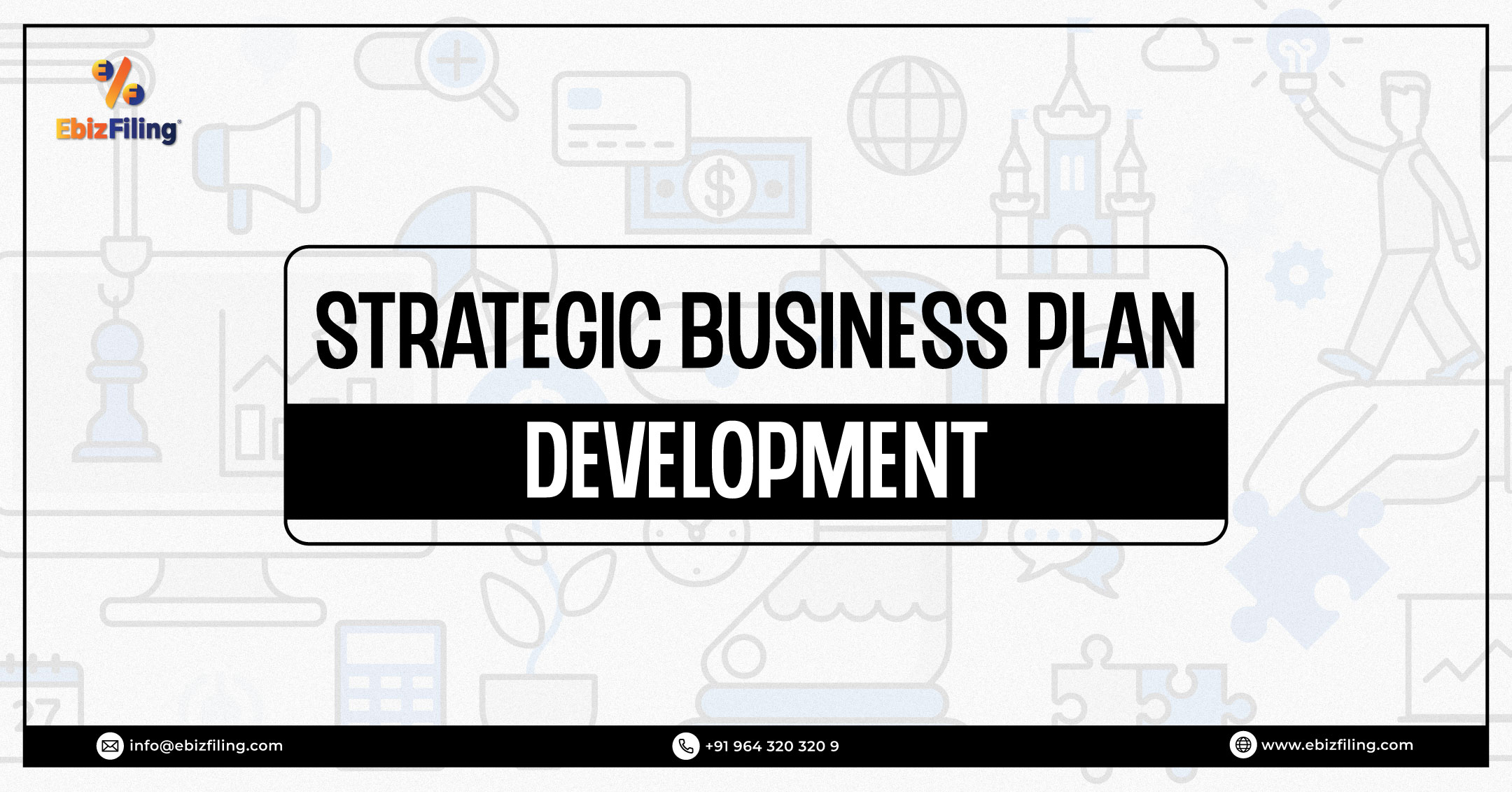 Strategic Business Plan Development – Meaning, Benefits, Elements of Strategic Business Plan, and "How to develop a Strategic business plan?"
Making several decisions regarding how to extend your operations is necessary for a growing business. An important step in planning for expansion is developing a strategic strategy. You may maximize the potential for growth of your company by using it to help you in creating a realistic vision for the future. This article focuses on Strategic Business Plan development, the Benefits of Strategic Business Plan Development, and "How to develop a Strategic business plan?"
Introduction
Without a strategic plan, it is like driving your own car while sitting in the passenger seat. As it accelerates into overdrive, it passes each objective. However, you will eventually be forced to watch helplessly as it deviates from its planned route or, worse, crashes and explodes.
Using strategic planning, you take control of the situation. It functions as a blueprint that specifies the course that a company must take and that aides executives in anticipating potential hurdles. Without this foundation and vision, businesses and marketplaces are much more prone to becoming lost, trapped, or destroyed.
Meaning of Strategic Business Plan development
A strategic business plan is a written document that aligns a company's goals with industry demands. Although a strategic business plan has aspects of a regular plan, it goes beyond typical planning by identifying company goals and using those goals to seize chances for business growth.
This is achieved by carefully analyzing a specific industry and being transparent about your company's strengths and weaknesses with regard to meeting industry demands. To assist in achieving the strategic objectives, a tactical business plan is created after the strategic one.
Elements of Strategic Business Plan Development
You must gain a deeper grasp of how your firm functions and where it stands in relation to other companies in your markets, if you want to develop a strategy for business growth. Below are the three important questions which you should ask before making a strategic plan for a business;
Where is your company right now?
This requires knowing as much as you can about your company, including how it functions inside, what drives its profitability, and how it stacks up against rivals. Keep your review distinct from your regular work, and be practical, objective, and analytical when separating the causes from the effects of how your company runs. Additionally, you ought to record it and frequently check it.
What direction do you wish to go in?
Here, you must list your overarching goals. Create a plan for your vision, mission, objectives, values, strategies, and objectives. What do you envision for your company in five or ten years? What do you want to make the centerpiece of your company and the source of your advantage over competitors in the market? The ultimate plan should be built on this step, which should also inspire change.
What steps must you take to get there? 
What adjustments will you have to make in order to achieve your strategic goals? What is the most effective approach to put those changes into practice, what adjustments will be needed to the way your company is structured and financed, and what objectives and due dates will you need to create for yourself and other stakeholders? Consider the firm as a whole, taking into account functional issues in important areas as well as current growth, diversification, and acquisition intentions.
Your business vision should be weighed against the practical realities of your current situation and any modifications, such as a higher capital investment or the addition of other resources, that would be necessary to conduct your vision. A strategic plan must be practicable in the real world.
Benefits of Strategic Business Plan Development
Beneficial in creating better roadmap for business
Your business can be much more proactive if you have a clear vision for the future and a plan for getting there. You can strategically move in order to attain your long-term goals rather than always responding to extraneous events that are out of your control.
Even before they occur, bad circumstances can be predicted through strategic planning, allowing you to take action to prevent them. You can stay abreast of market developments and steer clear of frequent business pitfalls.
Proves advantageous in controlling operational cost
Each business has a limited number of both financial and human resources. A strategic plan assists you in determining the precise actions required to accomplish your goals, allowing you to estimate costs and choose the most effective method to use your resources.
CEOs must exercise caution when deciding which new prospects to pursue and which to pass on. When to spend and when to pass is made obvious by the strategic planning process.
Forecasting profits for a company
The feast-famine, boom-bust cycle is something that many Entrepreneurs are familiar with because running a corporation is a turbulent effort. The most vulnerable companies are those that lack a strong basis, like that offered by a strategic plan. Compared to owners without a plan, those who have a high-quality strategic plan are far more likely to predict significant improvements in earnings and sales revenue over the coming year.
Strengthen business in a cut-throat competition
The environment for business is rapidly evolving. New government rules, changing worker demographics, technological advancements like Facebook, and economic uncertainty are all issues that Entrepreneurs must deal with. Perspective is provided by a strategy plan for these difficulties.
You can overcome challenging circumstances by going over your company's strengths, flaws, and possibilities. You will be ready to react if a rival launches a new product, your factory adopts new technology, or your consumers become dissatisfied. Increased profitability and market share can be obtained by having this level of foresight.
Suggested Read: Importance of a Business Plan
How to develop a Strategic business plan?
Typically, strategic planning is developed and put into action through the following three crucial steps:
Formulation of a business strategy
A corporation will first conduct an internal and external audit to evaluate its status before coming up with a strategy. Finding the organization's strengths and weaknesses, as well as its possibilities and dangers, is the goal of strategic business plan. The study helps managers determine which strategies or markets to pursue or forgo, how to effectively use the company's resources, and whether to take steps like expanding operations through a merger or joint venture.
Business strategies have a long-term impact on the success of organizations. The authority to allocate the resources required for its implementation typically only extends to high management leaders.
Effective strategy implementation
The organization must commit resources for the strategy's execution after formulating a plan of action and setting precise targets or goals for its implementation. How well upper management communicates the selected strategy across the organization and persuades everyone to "buy into" the desire to put the plan into action will frequently influence how well the implementation stage goes.
Creating a strong framework for the strategy's execution, making the most of available resources, and refocusing marketing activities to align with the strategy's goals and objectives are all necessary for effective strategy implementation.
Any business executive is aware that today's success does not guarantee future success. As a result, it is critical for managers to assess the effectiveness of a chosen strategy following the implementation stage.
Reviewing the internal and external elements affecting the strategy's execution, monitoring performance, and taking corrective action to improve the plan's effectiveness are the three key components of strategy evaluation. For instance, a business might learn that, in order to achieve the required changes in customer relations, it needs to acquire a new Customer Relationship Management strategy planning to increase business effectiveness among consumers.
Bottom Line
Every company's decision-making process needs to include strategic planning. Strategic planning is essential to the success of any firm, regardless of its size or level of success.
About Ebizfiling -
EbizFiling is a concept that emerged with the progressive and intellectual mindset of like-minded people. It aims at delivering the end-to-
end incorporation, compliance, advisory, and management consultancy services to clients in India and abroad in all the best possible ways.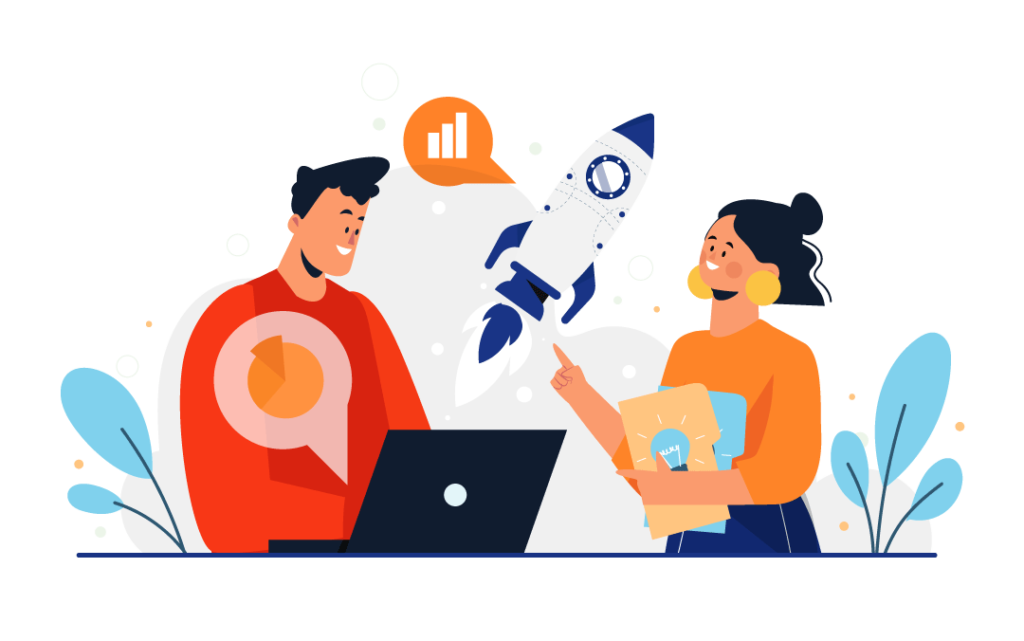 Reviews
Ebizfilling.com is one of its kind of organization, believe me guys their working process is very smooth. I had an awesome experience regarding MSME certification. Thank you Kushani & Mansi for your wonderful efforts. Kudos to Ebizfiling, you are doing great keep doing it.

It was fantastic working with EbizFiling. They are friendly and supportive. Everything done smoothly and on timely basis. I would love to work with them again.

I took trade mark registration from Ebizfiling india private limited thank you for registration and completing the process on time.