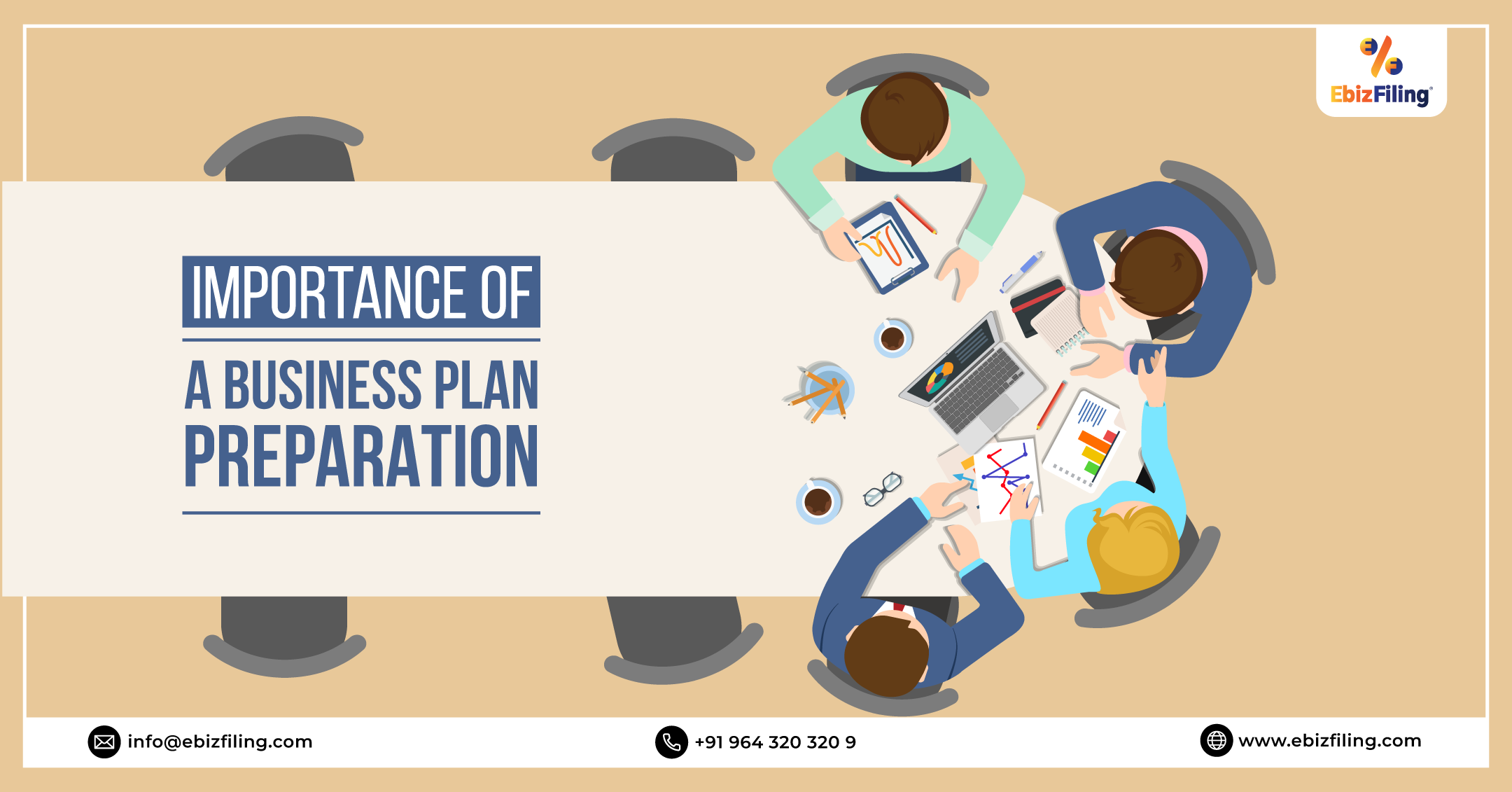 "What is Business Plan Preparation?", Importance of a Business Plan Preparation and different types of Business Plan
Introduction
It is feasible to start your business without a business plan, but doing so will simply raise the likelihood of getting lost along the way. Business plans are similar to road maps. Today in this article will discuss about Business Plan Preparation, Importance of a Business Plan Preparation, and different types of Business Plan.
What is Business Plan Preparation?
A business plan is a thorough document that defines a company's objectives and how it intends to achieve those objectives over the following years. It assists in defining expected earnings and problems, as well as offering a road map to help you avoid roadblocks.
A strong business plan will take you step by step through the process of starting and running a business. Your Business Plan will act as a roadmap for establishing, running, and growing your new business. It is a way of looking at the most crucial components of your business.
Importance of a Business Plan Preparation
Define goals and milestones for Business
Without a company plan, goals can take on an arbitrary nature with little rhyme or reason. The intentionality and significance of such benchmarks can be increased with the use of a business plan. Additionally, they can help you stay on track with your long-term goals and plan and gain understanding of how it is or is not working out over time. Sharing your business strategy with your team members also ensures that everyone is on the same page with regards to "What you are doing?", "Why are you doing it?", and "How to achieve your long-term goals?"
You will probably require a business plan if you intend to pitch to venture capitalists, borrow money from a bank, or consider selling your firm in the future. After all, anyone interested in investing in your business will want to know that it is in capable hands and that it will be profitable in the long run. The best ways to demonstrate this are through business plans, which are frequently necessary for anyone looking for outside funding.
Entrepreneurship is a dangerous endeavor, but this risk is greatly reduced when it is put to the test against a carefully written business plan. Making logistical and operational strategies, developing income and expense predictions, and comprehending the market and competitive situation can all help lower the risk associated with a livelihood that is fundamentally unstable. Making better judgements, reducing your reliance on chance, and getting the most accurate picture of your company's future are all made possible by having a business plan.
To support you in making crucial decisions
The main benefit of a business plan is that it aids in decision-making. Entrepreneurship always involves making decisions and dealing with emergencies. Small firms sometimes lack the resources to sit down and carefully weigh all the implications of a particular choice. A business plan can help with that. You may decide in advance on some of the most crucial business decisions by creating a business plan.
To demonstrate the business's sustainability
Passion is the driving force behind many enterprises, but it is not a credible indicator of success. The most crucial stage between notion and reality is probably planning out exactly how you are going to turn that vision into a prosperous business. Business plans can be used to determine whether your big concept makes sense from a commercial standpoint.
The market research element of your business strategy is essential. Deep insights into your consumers, rivals, and industry can be gained from market research. It cannot only educate aspiring business owners but also better inform established companies about tasks like marketing, advertising, and the introduction of new goods or services.
Different Types of Business Plan Preparation
This kind of strategy is typically created when a business decides to expand its production or organisational capabilities. It outlines the core procedures and principles for either internal or external growth. Analysis of operations such as resource allocation for higher output, financial investments, hiring of more staff, and other activities is beneficial to the company.
This document serves as the company's internal strategy guide and forms the cornerstone of the establishments. With the aid of a SWOT analysis, the strengths, weaknesses, opportunities, and threats maybe categorised and assessed in order to create strategies for maximising profitability.
This is a documentation of a new business establishment's plan, structure, and objection, as the name implies. It includes information on the firm's intended products and services, personnel management, and market research for those products and services. A thorough financial spreadsheet is frequently also included with this document so that investors can assess the viability of the new business setup.
An annual plan is another name for an operating plan. This describes the ongoing tactics and activities a company must employ in order to achieve its goals. For the overall success of the business, it describes the duties and roles of the managing body, the various departments, and the staff members.
Conclusion
You can easily proceed with writing your own business plan now that you have a firm understanding of "Why is business plan preparation important?". Keep in mind that a business plan will develop and grow alongside your company, making it crucial throughout the entire trip and not just in the beginning. 
About Ebizfiling -
EbizFiling is a concept that emerged with the progressive and intellectual mindset of like-minded people. It aims at delivering the end-to-
end incorporation, compliance, advisory, and management consultancy services to clients in India and abroad in all the best possible ways.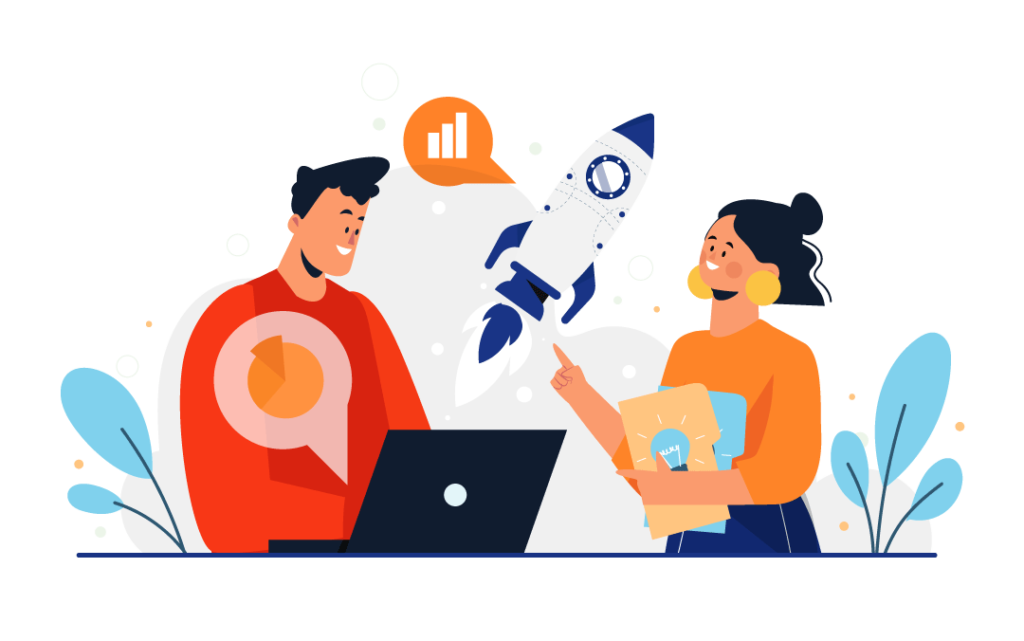 Reviews
Let me be honest and tell you that I did not choose eBiz filing after my initial LLP company registration did to pricing. A lot of companies contact me with better rates so I generally choose them. However, I will still rate eBiz filing 10/10 on work ethics. You guys are professionals in true sense.

I am very happy with the way they serve their clients. They are focused on providing the best help that they can and are result oriented.

I was new as an Entrepreneur when I had seen their post on social media. I contacted them regarding proprietorship and realized they their pricing is incomparable in the market also their services are really prompt. Thank you, Ebizfiling.