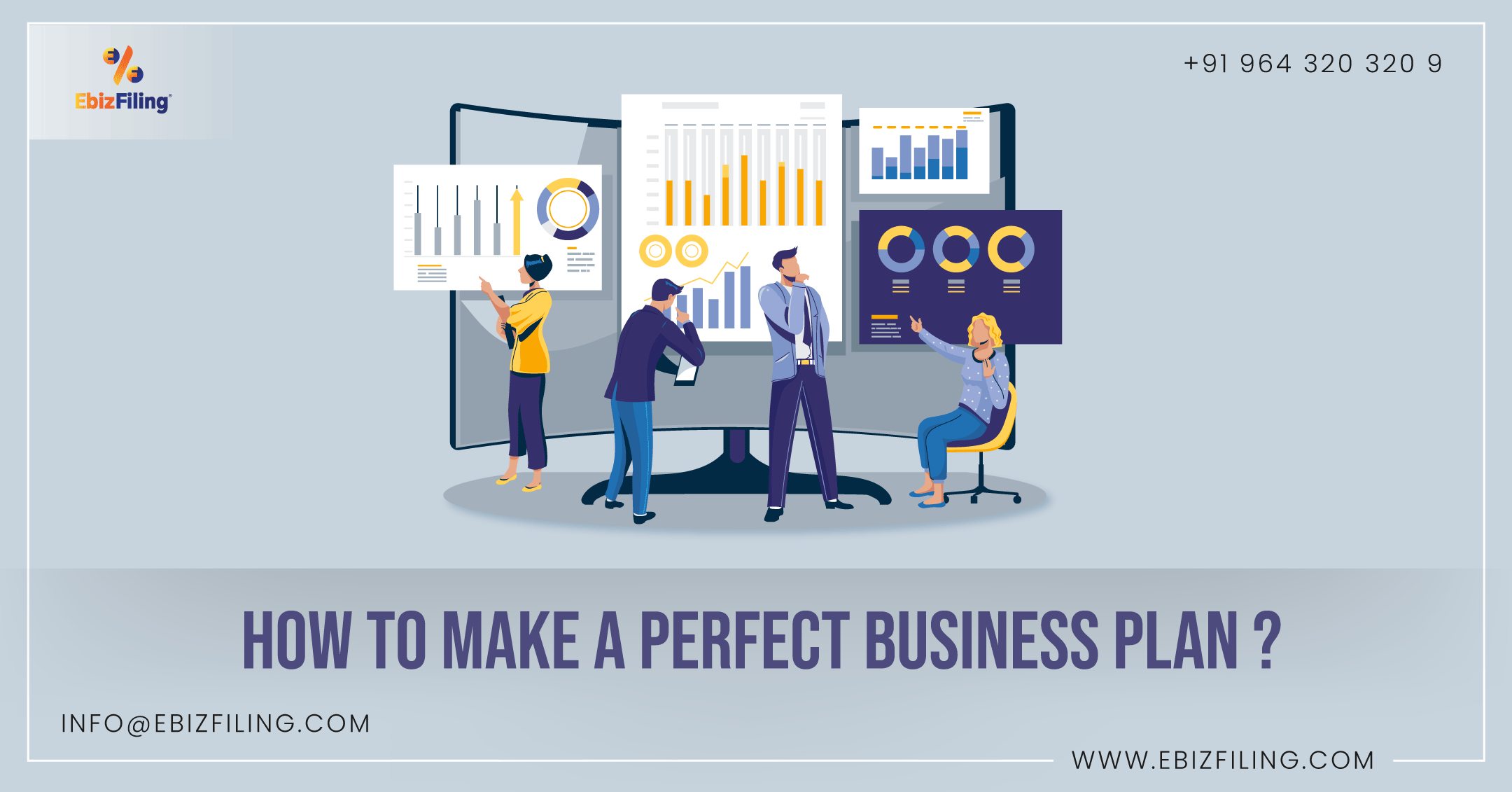 Business Plan Preparation and How to make a Perfect Business Plan?
What is Business Plan Preparation?, And Information on How to Make a Perfect Business Plan
Want to start your business but do not have a proper plan on how to start a business or uncertainty regarding certain technical terms? Don't worry this article will help you out with information on Business Plan Preparation, how to prepare a perfect business plan and other related information on Business plan preparation services.
Introduction
There are numerous reasons to draught a business plan; it is not just for entrepreneurs seeking money to start or expand their company. Before you start a business, a business plan can help you clarify your strategy, identify potential bottlenecks, determine what resources you will need, and assess the sustainability of your idea or expansion ambitions.
Regardless of why you are drafting a business plan, it will most likely feel like a homework project. Your to-do list is a mile long when you are starting a business, and it is loaded with more instantly rewarding tasks like taking product images, designing advertisement campaigns, and setting up social media accounts.
Although not every business starts with a formal business plan, many entrepreneurs find it beneficial to take a step back and research their idea and the market they want to enter, as well as the scope and strategy behind their tactics.
What is Business Plan Preparation?
A business plan is a thorough document that defines a company's objectives and how it intends to achieve those objectives over the following three to five years. It assists in defining expected earnings and problems, as well as offering a road map to help you avoid roadblocks.
A strong business plan will take you to step by step through the process of starting and running a business. Your business plan will act as a roadmap for establishing, running, and growing your new business. It is a way of looking at the most crucial components of your business.
Why is it necessary to write a Business Plan for a Company?
A business plan will aid entrepreneurs in the seamless operation of their business.

It aids in company strategic planning as well as the management of short and long-term business plans.

If there are any defects or weaknesses, these can be identified and addressed with the help of a thorough business strategy.

When it comes to generating funds and communicating ideas to stakeholders, a business plan is quite important.

Business strategy Preparation is essential for managing both human resources and financial management in a business.

It will assist you in determining the potential of your business objectives as well as how to attain them.
Information on How to Make a Perfect Business Plan
Depending on your company's needs, an executive summary or elevator pitch can be one to two pages long. In a nutshell, it encapsulates the business's explicit goal and provides a bird's eye view.
This is a lengthy explanation of the company as a whole. This will include the company's current and proposed product/service lines, as well as its geographic dispersion.
It is the reason for the company's existence or desire to operate. It is not necessary for your goal statement to be smart or catchy; it just needs to be accurate.
This section covers information about the founders and promoters. This section includes information on whether important leaders have relevant experience, as well as the duties that each of them plays.
The number of rivals, the availability of substitute goods, target markets and demographic groups, and other important business data are all part of an industry study.
This is the heart and soul of the business plan, as well as its backbone. Financial estimates are always dependent on assumptions, which must be reasonable. Any successful company plan is based on assumptions that are both practical and achievable.
Business Structure that can be opted by Entrepreneurs
FAQs on the Business plan
1. Is my Business plan be considered as a Legal Document?
No, your business plan not be considered as a Legal Document.
2. What is the significance of the Executive Summary?
The Executive summary is quite important. If the Executive Summary does not pique the reader's interest after reading it, they will not read the rest of your strategy.
3. In a start-up business plan, can I list more than one product or service idea?
Yes. Most successful businesses, on the other hand, start with simply ONE main product or service. With just one product/service, they achieve success. Then they introduce new products and services.
4. Is it necessary to complete my business plan before approaching an investor?
Before presenting your ideas to the investor it is essential to complete your business plan if it is incomplete then it will leave confusion and a negative impression of your business plan. 
Conclusion
Business planning is a continual process that can assist you in validating your idea, setting goals, managing, and pitching your business successfully. Simply beginning to plan is one of the most beneficial things you can do to develop a great business. A great business plan will help you get there, whether you are developing one to explore a new business idea, raise money from investors, acquire a loan, or simply improve the way you operate your organization.
About Ebizfiling -
EbizFiling is a concept that emerged with the progressive and intellectual mindset of like-minded people. It aims at delivering the end-to-
end incorporation, compliance, advisory, and management consultancy services to clients in India and abroad in all the best possible ways.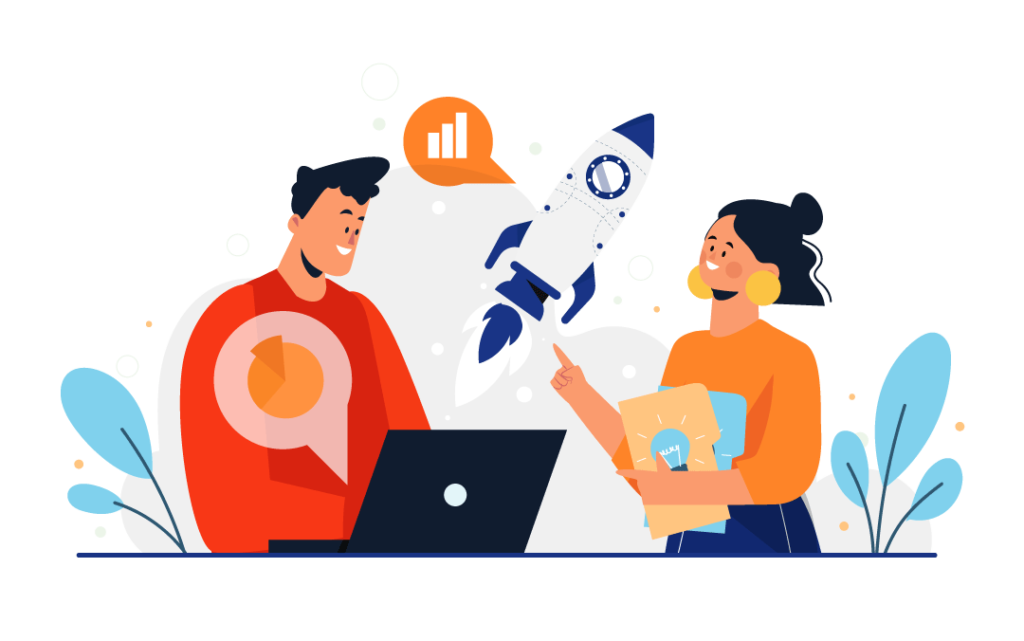 Reviews
Prompt services and Reasonable pricing. What more can one ask for! Thank you, Ebizfiling.

Great commitment towards the client. They follow up on regular basis and get your work done.

I must say they have a solution to all your compliance services. With their expertise, our company got the relevant solutions and we would strongly recommend it to others.