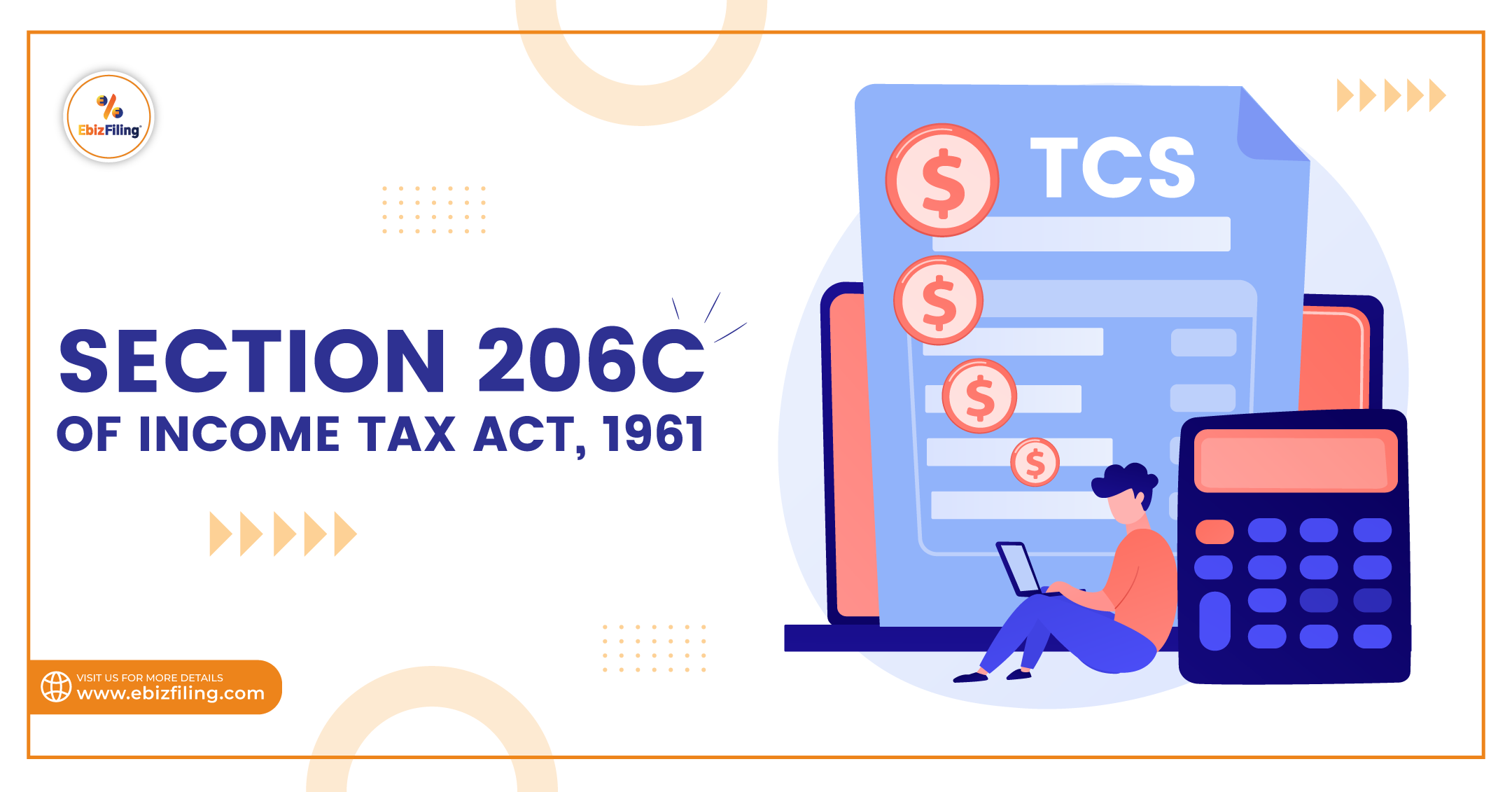 Section 206C of Income tax Act
Section 206C of Income tax Act: All you need to Know
Introduction
In Finance Bill 2020, a new TCS section 206C (1H) was added. According to the new section, a seller must collect TCS from the buyer on any sales of Goods where the total value of sales exceeds INR 50,00,000 (Threshold Amount) within the same fiscal year. This article contains information on "What is Section 206 of the Income Tax Act?", Eligibility Criteria under Section 206 of TCS, Due date for filing TCS and FAQs.
What is section 206C of the Income Tax Act?
The government added a new section 206C (1H) to the Finance Act 2020 to extend the TCS provisions to the seller of goods. This provision mandates that a seller with a turnover of more than INR 10 crore collect tax when he receives more than INR 50 lakh from a single buyer during a fiscal year. It should be noted that the TCS (Tax Collected at Source) should be collected when the funds are received.
The Income Tax Act's classification of'seller:
Section 206C Explanation (c) defines'seller' for the purposes of this Act, which includes-
The National Government,
The state government, local governments, corporations, or authorities established by federal, state, or provincial legislation,
The firm, the company, the cooperative societies,
Individuals or Hindu undivided families whose accounts are subject to tax auditing under Section 44AB.
The Income Tax Act defines the term "buyer":
Section 206C clause defines "buyer" as any person who has the right to obtain the specified goods through any sale, tender, auction, or other mode. Except for the individuals listed below, each of these individuals is a buyer.
Any company in the public sector, the Central Government, the State Government, an Embassy, High Commission, legation, commission, or consulate of a foreign state or club,
Trade representation from a foreign state or club,
A buyer who bought goods in a retail sale for personal consumption.
Eligibility Criteria under Section 206C of TCS
The points that comes under the Eligibility Criteria under Section 206C of TCS are listed below-:
This provision only applies to sellers whose gross turnover exceeds Rs.10 crore in the fiscal year preceding the fiscal year in which the sale is made.
Exports and goods covered by sections 206C(1)- TCS on sale of alcohol, tendu leaves, forest produce, and scrap; 206C(1F)- TCS on sale of motor vehicles; and 206C(1G)- TCS on foreign remittance are not considered goods.
If the buyer is a Central/State Government, Embassy, High Commission, Legation, Consulate, Trade Representation of a Foreign State, or any local authority, TCS is not required to be deducted.
If the buyer is required to deduct TDS on goods purchased from the seller under any other provision of the Income Tax Act and has done so, the seller is not required to collect TCS on such transactions.
This provision does not apply to goods imported into India.
Goods applicable and Tax Rate under section 206C TCS
| | |
| --- | --- |
| Particulars | Tax Rate |
| Timber obtained under a forest lease | 2.5% |
| Scrap | 1% |
| Minerals including coal, lignite, or iron ore | 1% |
| Alcohol for human consumption | 1% |
| Timber obtained other than under a forest lease | 2.5% |
| Tendu leaves | 5% |
| Forest produce other than tendu leaves and timber | 2.5% |
Important Note: According to section 206C of the Income Tax Act, if a resident of India purchases goods for the purpose of manufacturing or producing other items rather than trading, such goods are exempt from tax. Within seven days of the sale's completion, buyers must file a declaration and provide a copy to the commissioner of the Income Tax Department.
Due date for filing TCS Quarterly
| | |
| --- | --- |
| Quarters | Due Date |
| 1st April – 30th June | 15th July |
| 1st July – 30th September | 15th October |
| 1st October – 30th December | 15th January |
| 1st January – 30th March | 15th May |
FAQs on Section 206C of Income tax Act
1. Is TCS applicable to Special Economic Zone units?
The sales of a SEZ unit are considered deemed export. TCS is still applicable if the amount received from a buyer exceeds Rs.50 lakh during the fiscal year.
2. What is the TCS rate if the buyer fails to provide its PAN or Aadhaar?
In such cases, TCS will be deducted at 1% of the sale price. Section 206CC takes precedence over Section 206C (1H).
3. Is the sale of services considered when calculating the supplier's threshold limit of INR 10 crore?
According to Section 206C(1H), the total turnover of the business must be considered. As a result, the sale of services will be considered when calculating the INR 10 crore threshold limit.
About Ebizfiling -
EbizFiling is a concept that emerged with the progressive and intellectual mindset of like-minded people. It aims at delivering the end-to-
end incorporation, compliance, advisory, and management consultancy services to clients in India and abroad in all the best possible ways.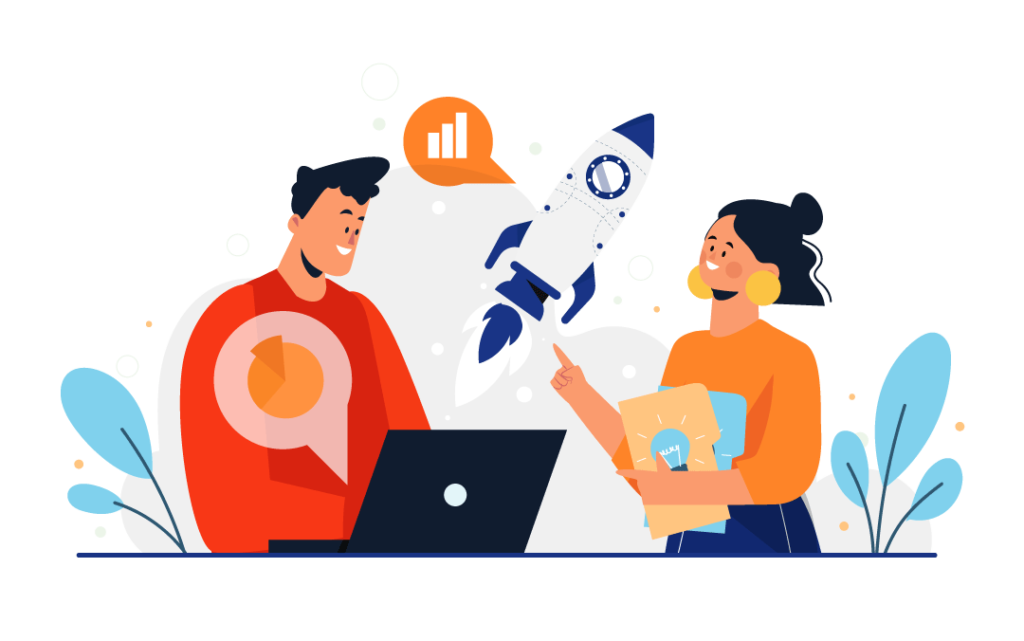 Reviews
I took a TM service for my Tea Brand, wonderful service with humble staff, and provided solutions on time. Recommended for all

Highly professional team. Execution Manager Jayesh handled incorporation and post compliance of our foreign subsidiary to perfection in spite of lockdown hurdles. Anuja was our SPOC and they also provided full tax and accounting compliance retainer ship at reasonable charges. Highly recommend!

They helped me with my company's name change and I was quite satisfied with the way they served me. I am surely coming back to you in case of any compliance problem.