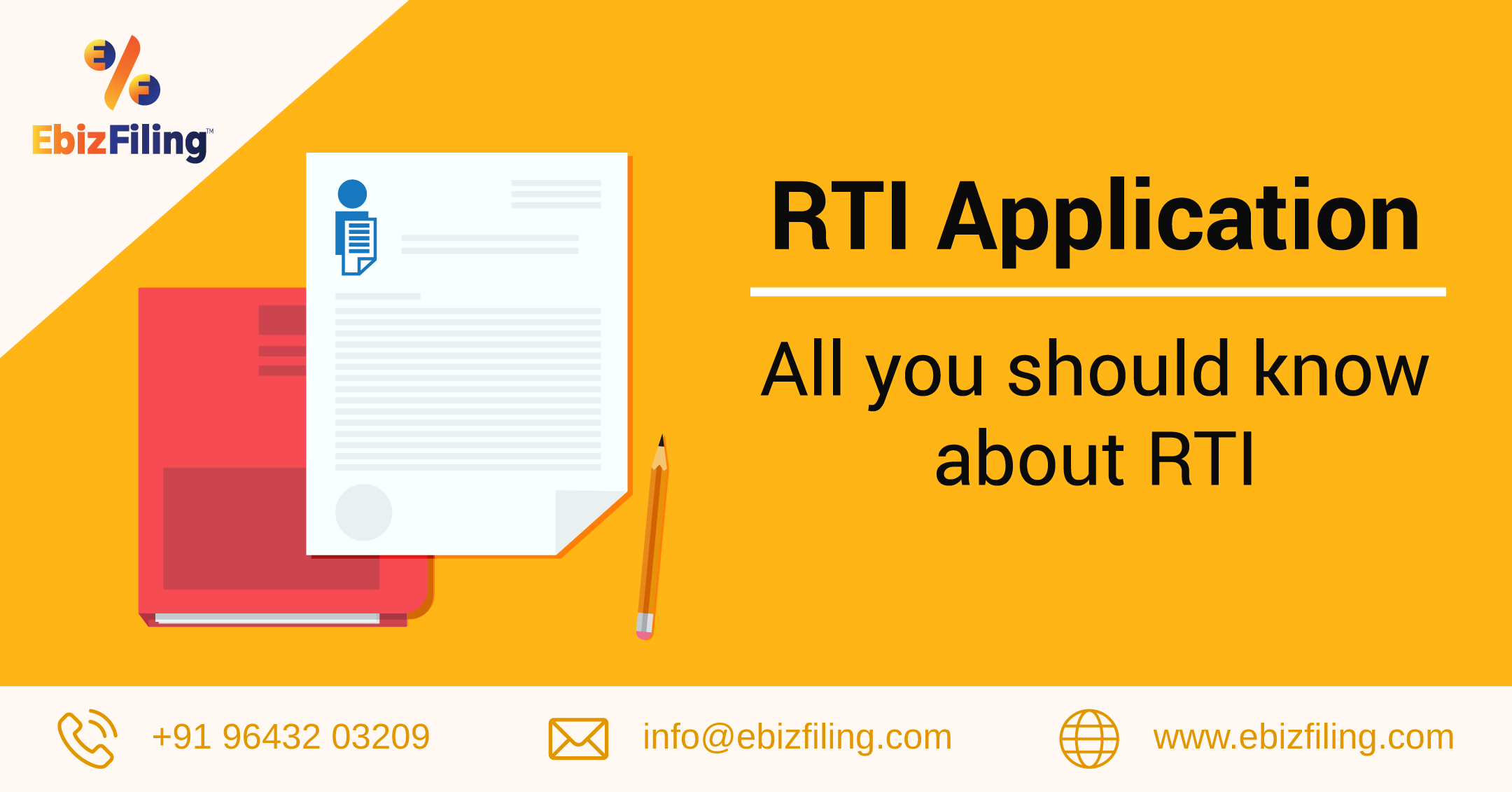 RTI Application- All you should know about RTI
RTI Application- All you should know about RTI
What is RTI?
The full form of RTI is Right to information, which is governed by revolutionary act namely, The Right to Information Act, 2005. The main aim of RTI Act is to promote transparency in government institutions in India.
Until the RTI Act empowered the common man to demand information from government, only the members of Parliament had the privilege of seeking this information.If you are concerned about your profession or as a citizen wishing to know anything about any activity of any department of government then RTI is a useful tool to extract information from the government department. That information can be used constructively for your cause.
This law is very comprehensive and covers almost all matters of governance. This Law has a wide reach, being applicable to Government at all levels- Union, State and Local as well as to the recipients of substantial government funds.
How to file an RTI application? 
Find the Public Information Officer address from the website of the organization.

Write a RTI application letter

in English/Hindi/the official language of the state,

addressed to the Public information officer and clearly ask your questions.

Write your full name, contact details and address, where you want the information/response to your RTI be sent.

There is no prescribed format of application for seeking information. The application can be made on plain paper.

The information seeker is not required to give reasons for seeking information
RTI application online
Department of Personnel & Training has launched a web portal namely RTI online with URL www.rtionline.gov.in for all Central Ministries/Departments.

This is a facility for the Indian citizens to file RTI applications and first appeals online to all Central Ministries/Departments. 

The prescribed RTI fees can also be paid online.

Reply to the RTI applications and first appeals received online can also be given online by the respective PIOs/FAAs. 
Fees for RTI application
A citizen who desires to seek some information from a public authority is required to send, along with the application, a demand draft or a bankers cheque or an Indian Postal Order of Rs.10/- (Rupees ten), payable to the Accounts Officer of the public authority as fee prescribed for seeking information. 

The payment of fee can also be made by way of cash to the public authority or to the Assistant Public Information Officer, against a proper receipt. 

The payment of fee to the Central 8 Ministries/departments can also be made online through internet banking of State Bank of India or through Master/Visa Debit/credit cards.
Modes for payment of fees For online applications
Internet banking through SBI and its associated banks.

Using ATM-cum-Debit card of State Bank of India.

Credit/Debit card of Master/Visa.
Note: It may be noted that no RTI fee is required to be paid by a citizen who is below the poverty line, as per RTI Rules, 2012. However, the BPL applicant must attach a copy of the certificate issued by the appropriate government in this regard, along with the application.
Time Period for Supply of Information
In normal course, information to an applicant shall be supplied within 30 days from the receipt of application by the public authority. 

If information sought concerns the life or liberty of a person, it shall be supplied within 48 hours.
Government Organisations that are very much under the purview of RTI information under RTI Act
All government agencies, whether they are under a state government or the Centre, come under the purview of the Act.

Municipal Corporations, PSUs (Public Sector Units), Government departments, Ministries at the State as well as Central level, Judiciary, Government owned Companies, Government Universities, Government Schools, Works Departments, Road Authorities, Provident Fund department etc.

Not only governments and their departments, but also smaller units such as your city corporation or gram panchayat fall under the ambit of RTI.

You can use Right to information for seeking information like knowing the status of any application made by you for e.g.

GST registrations

,

Income Tax returns

,

GST returns

, expenses by government etc. 
Government Organisations that does not fall under the purview of RTI information under RTI Act
Entities that are related to the country's defence and intelligence, such as RAW, BSF, CRPF, CISF, Intelligence Bureau, National Security Guard etc.

Further, there are some specific instances whereby RTI information cannot be furnished. These instances relate to matters which:
Would affect national security, sovereignty, strategic, economic and/or scientific interest.

Have been disallowed by the court to be released.

Have been disallowed by the court to be released.

Relates to trade secrets or intellectual property, information which might affect/harm the competitive position of a third party.

Relates to information under fiduciary relationship.

Would affect the life/physical safety of any person.

Relates to foreign government information.

Would affect the process of an investigation.

Relates to cabinet papers.

Relates to personal information without any public interest

.
RTI- Right to information is a very effective and affordable tool to know where your money is being used, where is the corruption prevailing, what is the status of the work assigned to any government official etc. It opens government organisations up for scrutiny. Equipped with knowledge about RTI, a common man can demand any government agency to furnish information
About Ebizfiling -
EbizFiling is a concept that emerged with the progressive and intellectual mindset of like-minded people. It aims at delivering the end-to-
end incorporation, compliance, advisory, and management consultancy services to clients in India and abroad in all the best possible ways.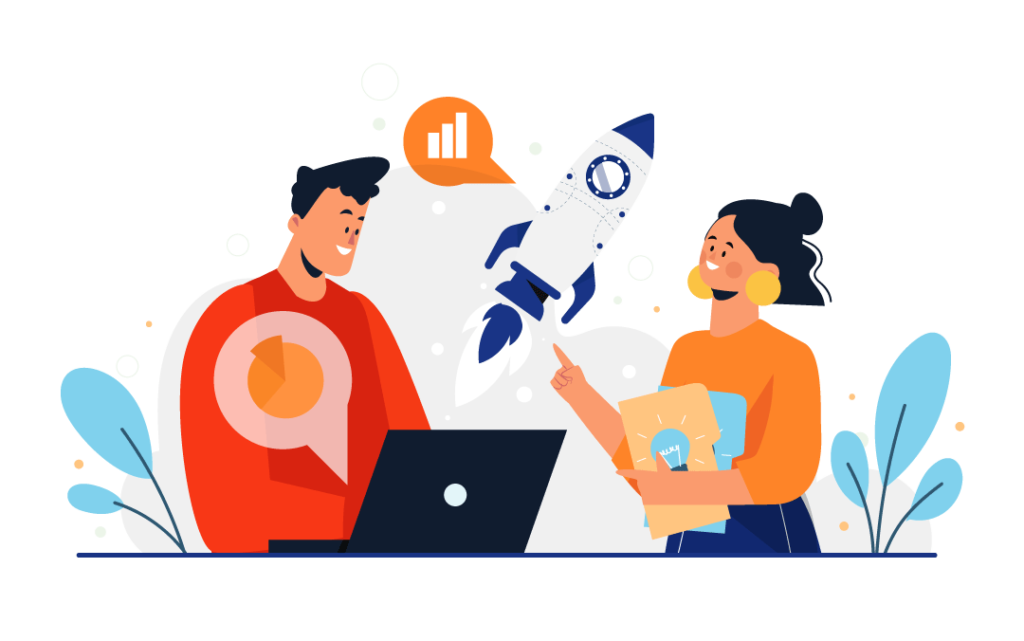 Reviews
More power to the Ebizfiling team for being so generous and systematic in the whole process of ESIC registration.

They make GST returns easier and fuss-free.

I would give them a 10 star. The staff is really praiseworthy. I would like to mention specially for Ms Lata. She was available always whenever I required her. Very efficient and kept us updated about the proceedings. I strongly recommend the services of Ebizfiling India Pvt LTD for all types of Company related affairs