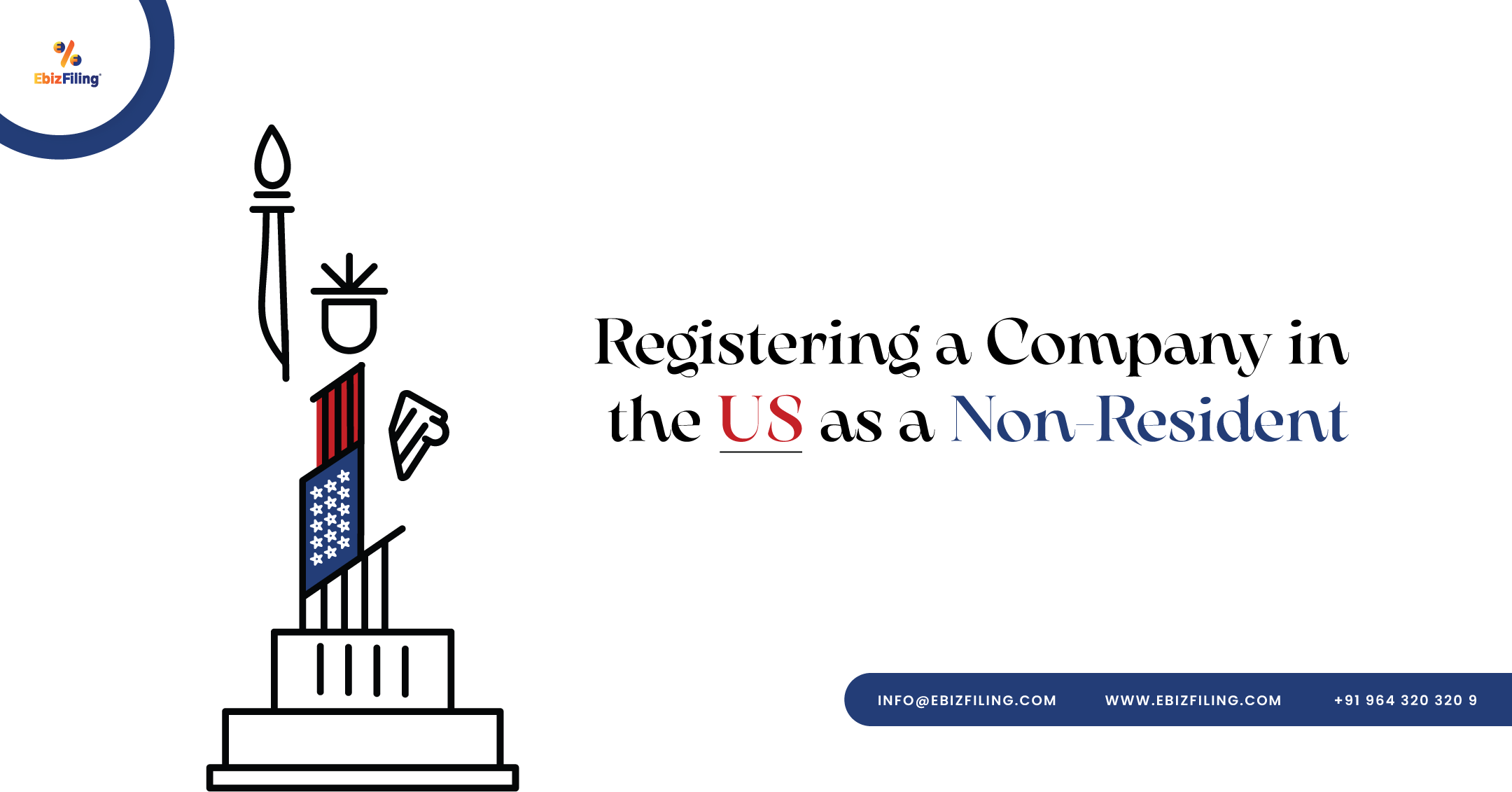 Registering a Company in the US as a Non-Resident: A complete guide
Registering a Company in the US as a Non-Resident
Introduction
Can non-residents establish a business in the United States? The answer to this question is Yes. For a long time, the United States has welcomed foreign businesses and will most likely continue to do so in the future. Everyday, foreign nationals establish or expand their business operations in the United States. Here in this article major focuses on the company registration in the US as a Non-resident, Business structure for Registering a Company in the US as a Non-Resident, and benefits of Company registration in the USA.
Starting a new business or expanding an existing one to a new country can be an exciting but difficult endeavor. The complexities of establishing a business in a foreign country can be overwhelming, especially given today's political and economic uncertainties. Non-citizens should take the necessary steps and utilize all available resources in order to succeed in their ventures.
Benefits of the Company registration in the USA
Many states and some cities in the USA offer financial incentives to foreign investors who will establish their business in a specific location. Some incentives are in the form of tax credits and the country has recently lowered commercial real estate taxes for foreign investors. Also, corporate tax rates are much lower.
Access to advanced technology, which the U.S. is known for, increases the desirability of the U.S. as a place to do business. Many foreign investors are starting companies in the U.S. just to have access to advanced technological innovations which will enhance their business production and world -wide communication.
Businesses in the USA are treated the same, whether foreign or domestically owned. This gives you the benefit of all the laws relevant to acquiring a business or transferring capital. It puts you on an equal standing with your opponent if there is ever a business dispute. The laws & regulations are the same for all businesses.
Business structure for Registering a Company in the US as a Non-Resident
Before you even start the formation process, you should research the various company structures available in the United States. In the United States, the two most common corporate structures are Limited Liability Company (LLC) and C Corporation. The structure you choose will influence how you conduct business and pay taxes in the United States.
LLC (Limited Liability Corporation)
An LLC, or Limited Liability Company, is likely the best business structure to use when starting a business in the United States. Members are shielded from personal liability for corporate decisions or actions, and their assets are protected if the company incurs debt or has problems. LLCs are also exempt from the stringent bookkeeping regulations that apply to C and S corporations.
A corporation, also known as a C-Corp, provides the best protection against personal liability for its owners; however, forming a corporation is more expensive than other business structures. The ability to grow by offering unlimited shares is the most significant advantage of forming a corporation; this is frequently very appealing to investors.
Similarities and Differences between LLCs and C Corporation
Similarities of LLCs and C Corporation
| | |
| --- | --- |
| Heading | LLC (Limited Liability Company) and C Corporation |
| Tax filing | Both LLCs and C Corps (Corporation) are required to file quarterly tax returns. |
| Owners | An LLC can be formed by individuals or corporations, both domestic and foreign. The same is true for C Corporation shareholders. |
| Liabilities | Companies are treated as separate entities from their owners in both structures (members for LLCs and shareholders for C Corporations). This means that your assets will not be seized if the company is sued. |
Difference between C Corporation and LLC (Limited Liability Company)
| | | |
| --- | --- | --- |
| Heading | C Corporation | LLC |
| Stock | C corporations are permitted to issue some stock classes with different voting rights | A limited liability company (LLC) is not permitted to issue stock shares |
| Formation | Articles of Incorporation (C-corp is default corporation tax designation) | Article of organization |
| Retaining Profits | It's simple because dividends are only taxed when they are distributed | More challenging; whether cash is distributed or not, distribution shares are taxed |
Which US state is ideal for registering your business?
The physical location is one of the crucial factors in US company registration for non-residents. The laws in each state vary, which has an impact on your revenues, taxes, and general business operations.
Taxes, anonymity, and executive decisions are the most crucial aspects to consider when choosing which US state to establish a business in for non-citizens.
Due to the numerous benefits they provide businesses over other states, Delaware, Florida and Wyoming are the most attractive states for both domestically and internationally owned enterprises.
Documents required for company registration in the USA by Non-residents
State-to-state variations in documentation requirements are possible. Below are the general documents that are needed at the time of establishing a company in the US.
For C Corporation in the USA
Certificate of Incorporation or Articles of Organization.
Share certificate for every shareholders.
IRS Form SS4 – Employer Identification Number Application.
Articles of Organization or Articles of Formation.
Operating Agreement.
IRS Form SS4 – Application for Employer Identification Number.
LLC Membership Certificate.
Process for Registering a Company in the US as a Non-Resident
Whether you're founding an LLC or a corporation will largely determine how the registration process differs from state to state. You must take the following actions once you have chosen a business structure and a location to launch your business:
Select a unique business name for your LLC or C Corporation
Filing of company incorporation with the state
Get a physical US mailing address
Open US bank account
Conclusion
Many businesses worldwide rely on access to the US market to succeed. The most cost-effective way to enter this market is through a US company, which can benefit from the world's largest and most integrated national market while paying the lowest tax rate.
About Ebizfiling -
EbizFiling is a concept that emerged with the progressive and intellectual mindset of like-minded people. It aims at delivering the end-to-
end incorporation, compliance, advisory, and management consultancy services to clients in India and abroad in all the best possible ways.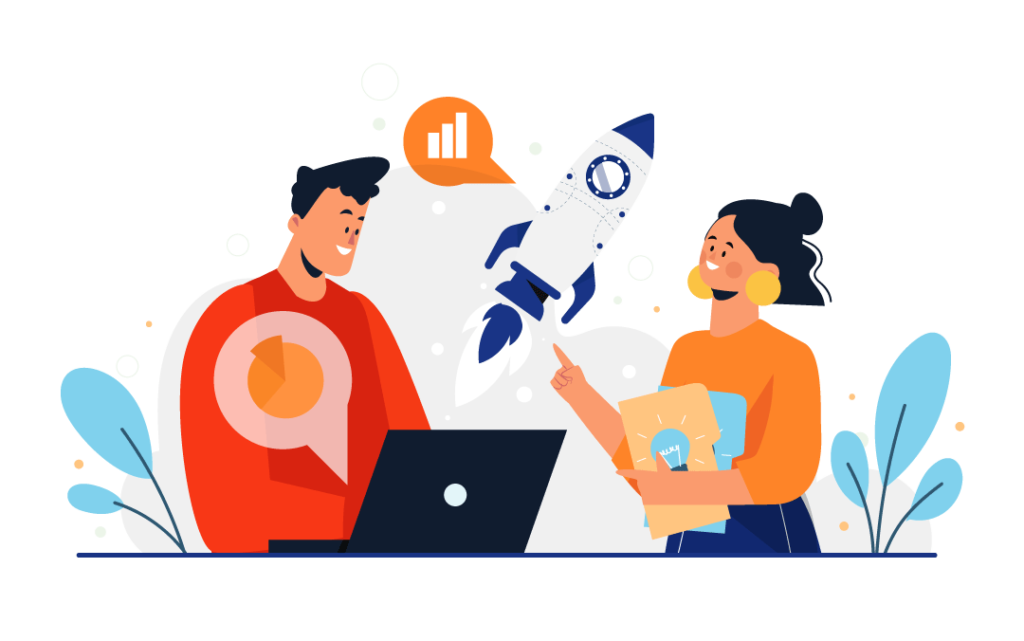 Reviews
My Company Annual Filling is very well looked after them and I am extremely satisfied and would definitely recommend them for the same.

I am associated with Ebizfiling since a year now. And all my IT returns and GST returns are managed successfully by them.  Really happy with the services.