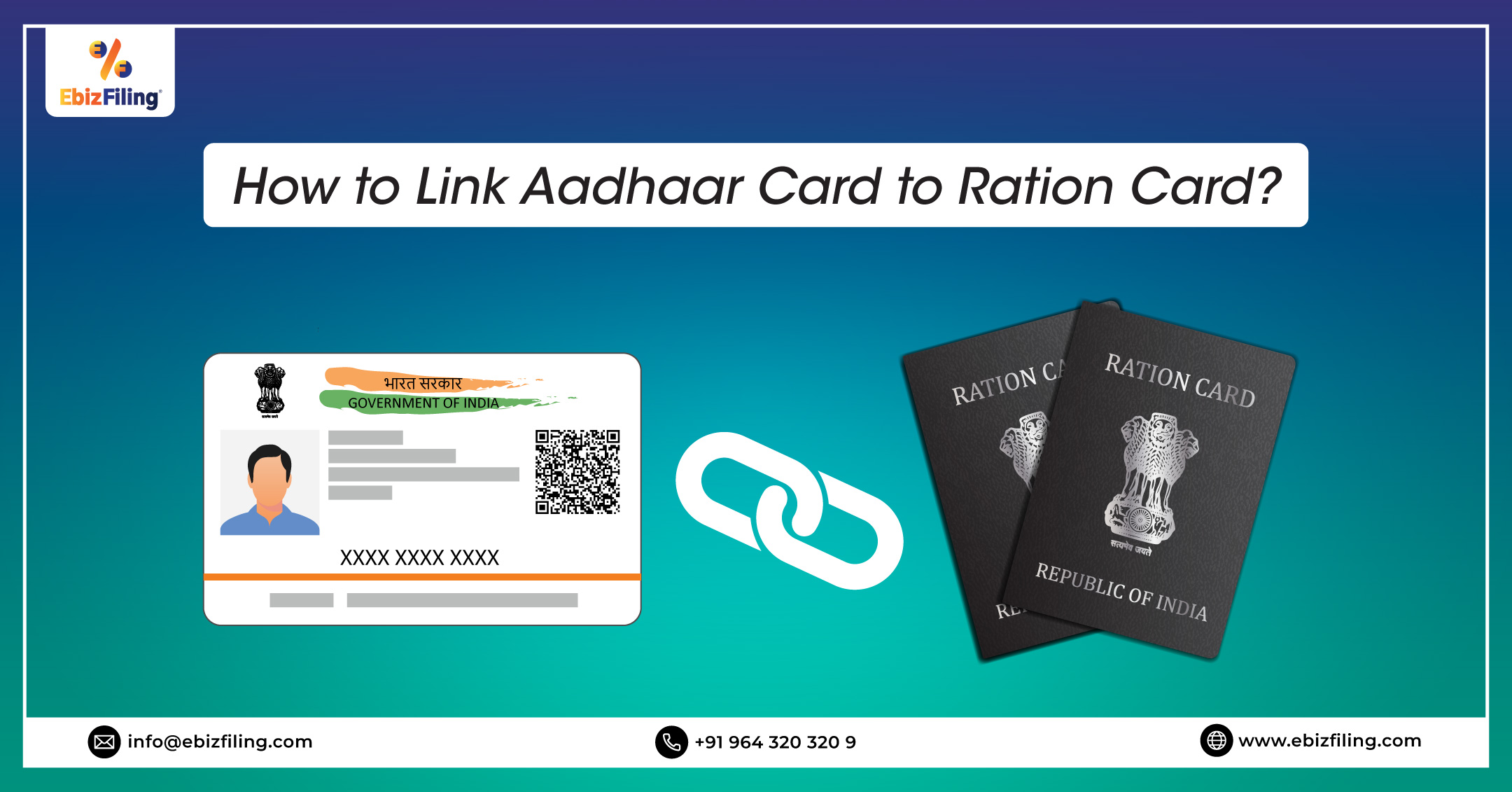 A guide on "How to Link Aadhaar Card to Ration Card online and Offline?"
"How to Link Aadhaar Card to Ration Card online and Offline?", Benefits of Linking Aadhaar Card to Ration Card and Documents Required to link Aadhar Card to Ration Card
Introduction
The Government of India has instructed the population to link the Aadhaar card with several critical papers such as Ration Card, Bank account details, PAN Card, Voter ID Card, and Mobile number. It has been deemed necessary to ensure that all government initiatives' benefits reach the public. In this article information on "How to Link Aadhaar Card to Ration Card online and Offline?",  Benefits of Linking Aadhaar Card to Ration Card, and FAQs (Frequently Asked Question).
Motive behind Linking Aadhaar Card to Ration Card
Ration card is one of the oldest documents that serves as confirmation of identity and residency, as well as a means of accessing various government benefits and subsidies. While the government provides subsidized food to those who fall below the poverty line, this is done through the use of a ration card. On the contrary, it is frequently observed that food does not reach those who are qualified. As a result, the government has made it essential to link an Aadhaar Card to a Ration Card in order to prevent duplicates and ensure that the most likely people receive these benefits. This can be done through online and offline process.
Benefits of Linking Aadhaar Card to Ration Card
It will limit the number of bogus Ration Card holders who are benefiting from subsidies that are intended for families living below the poverty line (BPL).
Once Aadhar Card is linked, families will be unable to have several ration cards based on false information.
After Aadhaar is linked to a Ration Card, fraudulent actions can be avoided.
PDS shops would be able to identify genuine beneficiaries and streamline benefits using the biometric distribution system.
PDS ration diversion and leakage can also be regulated.
Aadhaar creates an audit trail in the Public Distribution System, allowing for the identification and elimination of corrupt middlemen as well as increased efficiency.
Documents Required to link Aadhar Card to Ration Card
While linking your Aadhar card to your ration card, you will need the following documents:
A copy of each family member's Aadhaar card, as well as the originals, for verification.
Duplicate of the ration card.
Passport Size Photograph.
A duplicate of a bank passbook (if Aadhaar not linked with the bank account).
How to Link Aadhaar Card to Ration Card online and Offline?
Process to Link Aadhar Card with Ration Card through Online Mode
The applicant must go to the official Aadhar Linking portal website.
After that, insert your personal information and the OTP you received.
The user will now be taken to the Aadhar linking application page. Select "Start Now" from the drop-down menu.
Fill in all of your information, then choose Benefit Type from the drop-down menu and "Ration Card" as a scheme name.
After you have filled out all of the information, click the "Submit" button.
An OTP will be sent to the registered mobile number. To complete the request, enter the OTP.
The applicant will receive a notification that your Aadhar card has been linked to your ration card after the details have been successfully verified.
Process to Link Aadhar Card with Ration Card through Offline Mode
Make photocopies of all family members' Aadhaar cards, as well as a photocopy of your ration card.
Take a photocopy of your bank passbook if you have not linked your Aadhaar card to your bank account.
Also, take a passport-sized photograph of the family's head of household and submit these documents to the ration office or PDS/ration shop.
You maybe required to provide a fingerprint ID on their sensors in order for the information to be validated against the Aadhaar database.
You will be notified by SMS or email after the documents have been sent to the appropriate department.
Your documents will be processed by the authorities, and you will be notified once the process is successfully completed.
FAQs (Frequently Asked Questions)
1. Is biometric control required when linking a ration card to an Aadhaar number?
Yes, this is required since it will verify your identity as an aadhaar holder and aid in the completion of the ration card aadhaar connection process.
2. How do I check the status of my Aadhaar card, which is linked to a ration card?
To see if your Aadhaar Card is connected to a ration card, go to your nearest PDS Shop and bring a copy of your Aadhaar Card and a photocopy of your Ration Card. The Aadhaar Card will use finger biometrics to validate and verify your identity.
3. Is it possible to download the Aadhaar card along with the Ration card?
No, the Aadhaar card cannot be downloaded with the Ration card.
4. Is it mandatory to link Aadhar Card with Ration Card?
A ration card is an official government document that allows you to get food at subsidized prices and also serves as identification and proof of address. It is compulsory to link your Aadhaar number to your ration card.
Conclusion
The government would be able to prevent individuals from obtaining duplicate Ration Cards by linking their Aadhar Card to their Ration Card. Those who are ineligible for rationing because their income exceeds the rationing level will be detained by the government. In addition to documents such as the PAN Card and Passport, the Ration Card serves as proof of identification and residency.
About Ebizfiling -
EbizFiling is a concept that emerged with the progressive and intellectual mindset of like-minded people. It aims at delivering the end-to-
end incorporation, compliance, advisory, and management consultancy services to clients in India and abroad in all the best possible ways.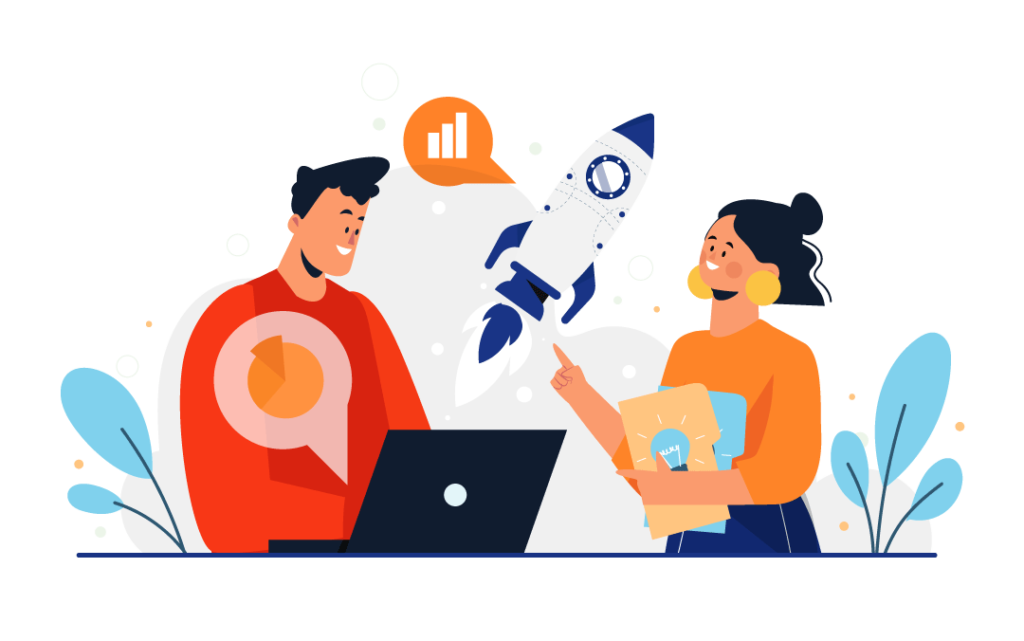 Reviews
EBIZFILING COMPANY IS GOOD. I APPRECIATE THEIR WORK, THEY HAVE BEEN VERY MUCH RESPONSIVE AND RESPONSIBLE, THEIR SERVICE COMES AT AN AFFORDABLE PRICE. TOO GOOD TO BELIEVE. KEEP ROCKING GUYS! GOD BLESS.

100% we can trust Ebiz Filing for a business setup as i was relaxed during my company registration "Zaabi Kids Wear Private Limited" and now my dream become reality. Thank you all of EbizFiling for your Team work and your effort and really appreciate it

Prompt service.They value your time. Professional and experienced staff to guide you. offer services at very competitive price. I would like to continue with them in future. must try.