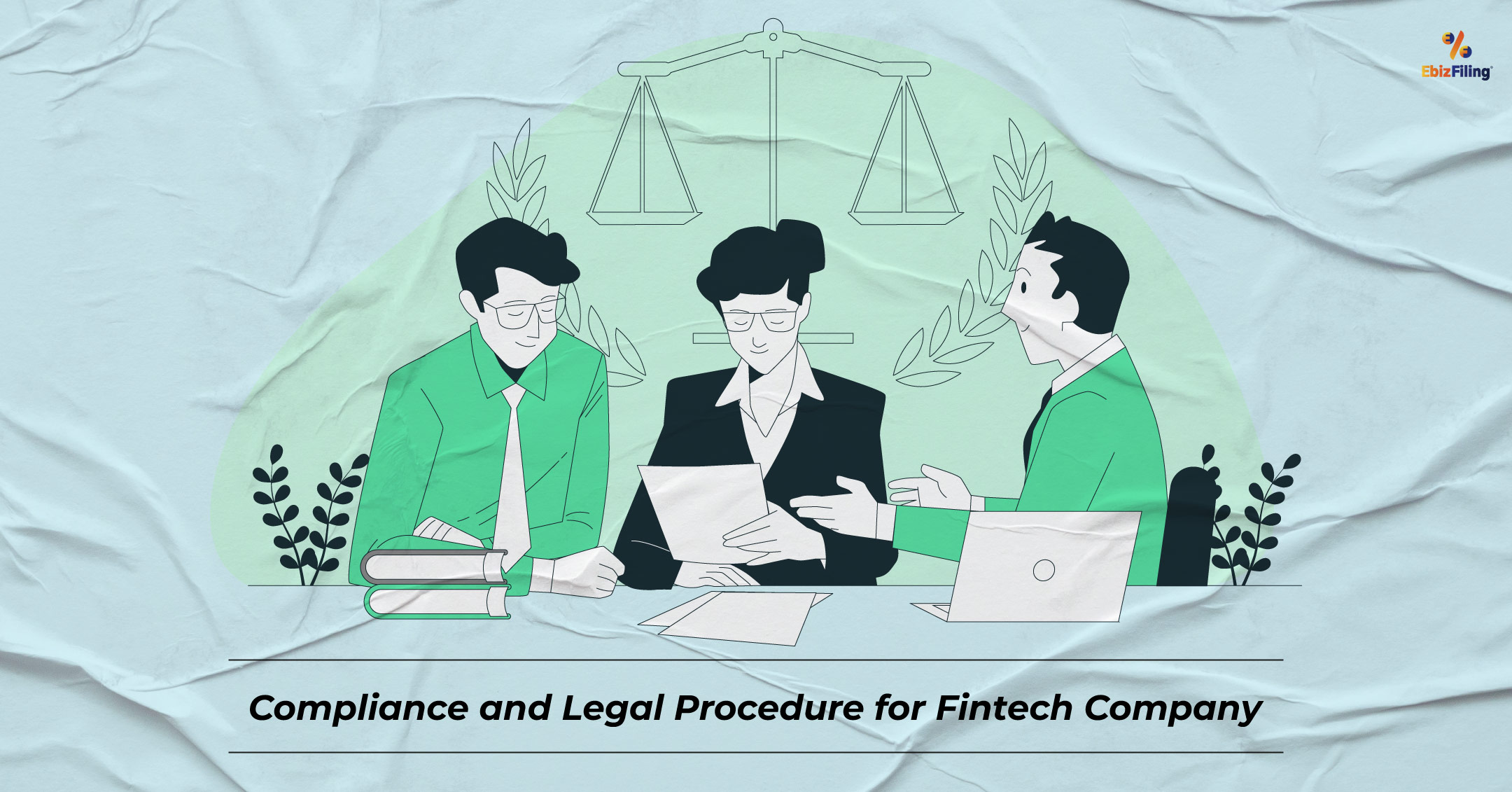 Legal procedure and Compliance for Fintech company incorporation
Legal procedure and Compliance for Fintech company incorporation – A complete guide
Introduction
With the growth of start-ups in the Fintech industry, the future of fintech in India appears bright. Other factors such as mobile user penetration, the continuous expansion of digital networks, and the streamlining of financial processes in many industries have all played a significant role in its growth. As a result, we will discuss some of the legal procedure and Compliance for Fintech company incorporation. Along with that, we are going to understand the meaning of Fintech, and insights on Fintech Startup in India.
Meaning of Fintech
Fintech is an abbreviation for "financial technology," which is an innovation that seeks to compete with traditional methods of financial service delivery. It aims to use new and emerging technology to improve and automate financial activities, such as using smartphones to invest and trade in financial markets, purchasing cryptocurrency online, and so on. Thus, fintech organisations are financial institutions that provide financial assistance, management, and planning services to other individuals or entities through digital channels. In several ways, this type of organisation differs from a bank. It takes extensive preparation and knowledge of the legal requirements to launch a fintech startup in India.
Useful Insights on Fintech Startups in India
Fintech is an abbreviation for Financial Technology. It is an organisation that provides financial support, management, and planning services to other entities, organisations, and individuals via the digital medium. Fintech makes use of technology to promote or automate financial services and processes. The following are some of the services provided by various types of online finance companies:
Peer-to-peer lending of resources.
Personal financial and savings consulting services.
E-wallets and mobile payments are examples of payment services.
C2B (Consumer to Business) and B2C (Business to Consumer) retail banking services.
Compliance for Fintech Company Incorporation
Payment Aggregators and Gateways are becoming increasingly important in the payments sector as digital transactions increase. All interactions between Payment Gateway and the Reserve Bank of India take place via the bank. Payment gateways must meet certain requirements in order to safeguard and protect digital payments.
The payment market is the most important component of the Fintech industry. This industry has seen tremendous growth, attracting massive investment. Mobile wallets or digital wallets, point-of-sale systems, and payment gateways account for nearly half of all payment-related startups. It should be noted that KYV compliance is required when using e-wallets or mobile wallets.
Online insurance service provision is still a new concept. These IoT (Internet of Things) applications enabled services and tracked the client's individual requirements. IRDAI creates the rules and policies that brokers must follow. Furthermore, Insurance Web Aggregators is a platform where customers can learn about various insurance products. They function as a digital shopping interface for customers. The IRDA Insurance Web Aggregators Regulations, 2017, govern them. The Web Aggregators are unable to promote any specific company.
Online lending platforms have thrived in India's Fintech industry. Banks previously dominated the lending landscape in India; however, Peer to Peer Lending and SME lending startups have now revolutionised it. Lending platforms provide simple loan approval with minimal paperwork. MSME entities have greatly benefited from this because they can easily obtain loans. These platforms have made use of cutting-edge technologies like Machine Learning and Artificial Intelligence.
The legal procedure for Fintech company incorporation
GST Registration – An online finance company or a fintech startup should register for GST and obtain a GSTN.
Domain Registration – A technology-based company would want to have a presence on the internet, so a domain name and a fully developed website are required. Consider developing a mobile app if you are a small start-up.
Intellectual Property Registration – Copyright, Trademark, Patent, and Design are examples of intellectual properties that should be obtained. It will aid in the protection of your brand, website, mobile app, and so on. By registering, you will gain the right to seek redress in the event of intellectual property infringement.
Business Structure – The first step in establishing a fintech startup is determining the business structure. You can choose any of the following business structures as a Fintech Startup:
OPC – A Person Company is a company that has only one owner but operates as a business.
LLP – A Limited Liability Partnership is a hybrid of a partnership and a company. All partners' limited liability is limited to their respective shares in this case.
Private Limited Company – The directors and shareholders of the company have no personal obligations to the company's creditors. This structure is popular in the financial technology market.
Contracts and Agreements – To launch a fintech startup, certain legal documents must be obtained. An advocate can assist you in creating customised legal documents based on your company's needs. The following are some of the contracts and agreements:
Privacy Policy

Website User Policy

IP Licensing Agreement

Employee Agreement

Product Development Agreement

Terms and Conditions for Mobile Users
Licensing – The type of service provided by the Fintech Company / Startups in India will determine licensing and regulation:
Payment services require registration with the Reserve Bank of India.

In the case of retail service providers, retail fintech must be licensed in order to provide lending and deposit services to MSMEs.

Fintech should be registered as NBFCs with the Reserve Bank for financial management and investment.
Winding Up
The traditional financial market has been greatly disrupted by the emergence of Fintech players. Their goal of financial inclusion is targeted because they use modern technologies to provide financial services. However, regulatory uncertainty, customer mistrust, and a lack of a large customer base have all contributed to some complications. Fintech players have occasionally been forced to conform to regulations intended for traditional financial institutions. However, regulators' attitudes toward the fintech industry are expected to shift.
About Ebizfiling -
EbizFiling is a concept that emerged with the progressive and intellectual mindset of like-minded people. It aims at delivering the end-to-
end incorporation, compliance, advisory, and management consultancy services to clients in India and abroad in all the best possible ways.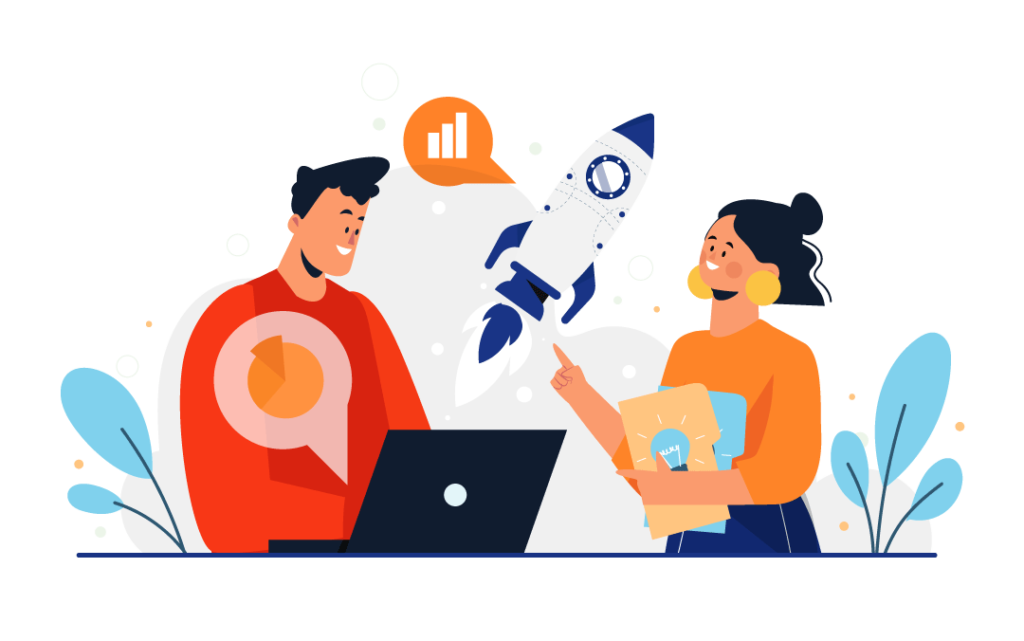 Reviews
Ebizfiling is a company with experienced people who put in so much of effort in serving their clients. – Keep up the hard work team!

I reached ebizfiling for DSC renewal , Ms anitha KV assisted in renewal it was done on timely and hassle free.

Professional,Knowledgeable & Creditable. Recommended for Business organization looking for services pertaining to Incorporation, Secretarial Service, Compliance, Very Prompt service and Proactive Approach! Excellent service. Always available and prompt response.