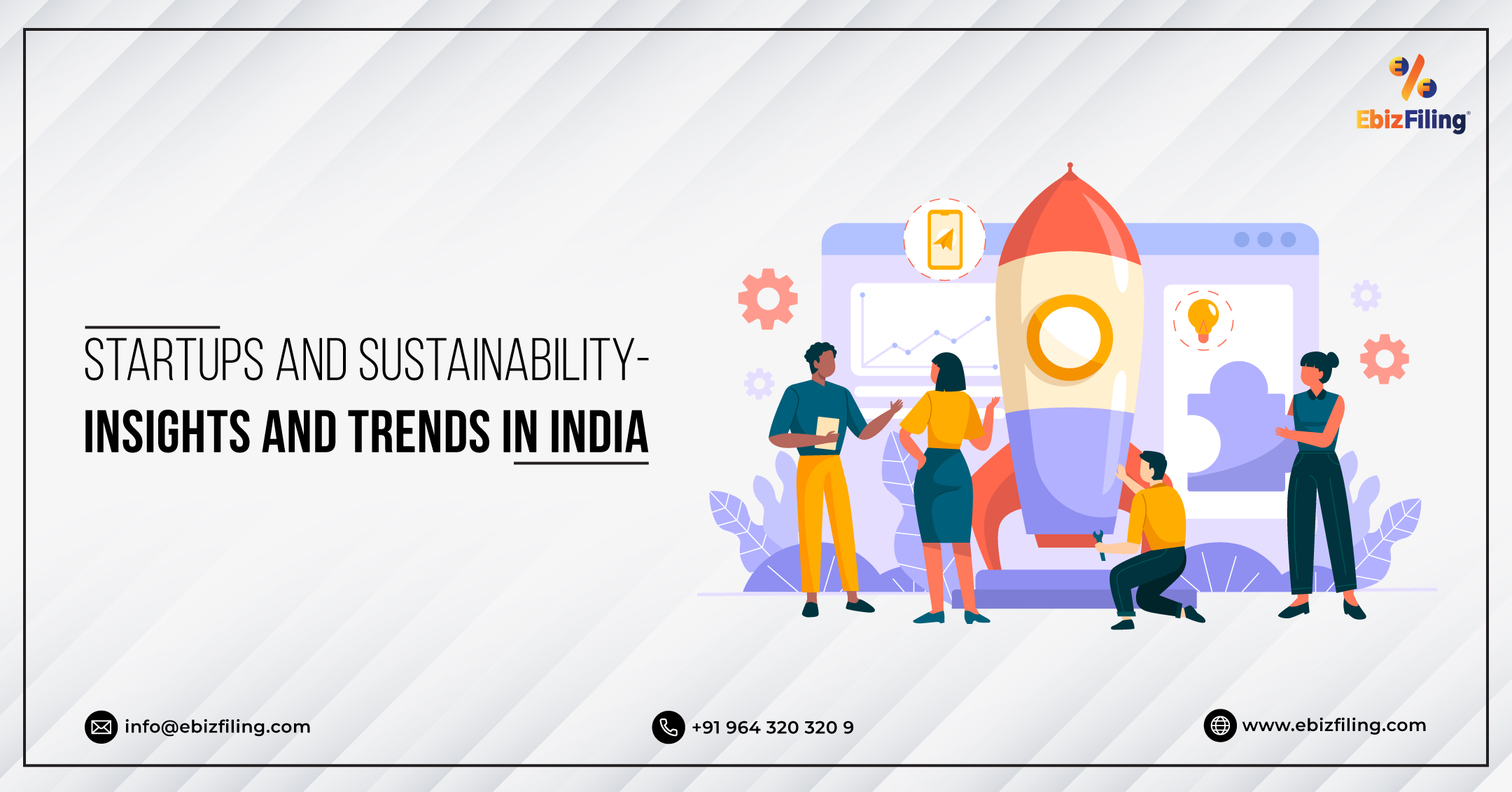 A complete guide on Startups Sustainability And Its Examples
What is Sustainability in Startup? And Indian Startups Sustainability Examples
A startup in its early stages is similar to a toddler in that it needs to be nourished and conditioned to face the obstacles that lie ahead. Several Indian towns are prepared to incubate and support entrepreneurial businesses in order to provide this grooming. In this article information on the Startups Sustainability, "What is Sustainability in Startups?" And information on top Startups in India.
Introduction
Inventions by Indian start-ups are proof of technological growth and the positive impact that comes from operating in an environmentally conscious manner. The favourable global climate, government support, and private investments have created a favourable environment for start-ups to test and innovate solutions for India. Massive climate change disasters have piqued the interest of aspiring eco-entrepreneurs and CEOs in the previous decade.
They contribute to India's long-term viability by recognising key trends and implementing important changes in their respective industries. Given the size of its industries, India has tremendous potential to play a key role in long-term industrial development (ISID). Over time, India's SMEs (Small and Medium-sized Enterprises) have become a crucial force in powering the economy. They are strengthened by the vibrant various sustainability-driven ecosystems that support them.
Benefits of Startups in India
Startups that are registered under the Startup India scheme are tax-free. This exemption is only available for the first three years. Incubators are free from paying taxes on any investment that is worth more than the market price.

One of the advantages of Startup India is that it allows qualifying businesses to register using a single form. This can be done through the Startup India smartphone app. The application features a single form that startups can use to register.
Startups can self-certify their adherence to nine labour and environmental rules. In this instance, no inspections will be carried out for three years.
What is Sustainability in Startups?
The concept of sustainability refers to the production of products, goods, and services that suit our current demands without jeopardising future generations' ability to meet their own. Sustainability might also be less dependent on output and investment. A company's most valuable resource is its people. As a result, the entrepreneur's best interests are served if the employees are satisfied, because happy people work more.
If an employee leaves due to a negative work environment, the firm loses a valuable resource and must find a suitable replacement. That is both time and money consuming. To be sustainable, employers must provide a favourable work environment and maintain a healthy work-life balance. Thus, Sustainability in Startups plays a vital role.
Indian Startups Sustainability Examples
Phool.Co sustainable Startup
Phool.co is a new flower recycling technology company. It focuses on the circular economy, re-purposing floral waste into luxury fragrance products made of charcoal. They collect floral debris from Uttar Pradesh temples and mosques, preventing 7600 kg of waste flowers and 97 kg of harmful chemicals from entering the river each day. Flower cycling is used by rural women's self-help groups to turn trash into patentable organic fertiliser and aroma sticks. While these startups contribute to the nation's long-term viability, covering them also helps to encourage more of India's young and bright minds to not just establish businesses, but to create a better environment.
Using nanotechnology, the start-up generates biodegradable electric vehicle batteries from crop residue. Using a unique extraction and filtration technology, the company uses one of the major sources of air pollution, unburned crops, to manufacture rechargeable energy-storing cells. These cells are later utilised to construct IoT (Internet of Things) and AI-based sensor-enabled battery packs, which are then deployed in electric vehicles.
ZunRoof is a residential solar rooftop firm and a home tech start-up. It is a Gurugram-based start-up that provides solar energy and Internet of Things (IoT) smart energy solutions for developing next-generation energy technologies. In India, it claims to have over 10,000 solar rooftop installations and 30,000 system designs. The five-year-old company now operates in over 75 locations across 12 states and claims to have saved INR 50 crore in electricity expenditures. The start-up is backed by the partnership Godrej family office, Intellicap Investment Network, and IIT Kharagpur alumni.
Points to Boost Indian Startups Sustainability
To mimic innovation, government and corporations must act as venture capitalists, providing start-ups with adequate market access, finance, and coaching.

Startups must gain a thorough understanding of their clients and their requirements.

Changes in the larger cultural environment would be beneficial in encouraging people to take chances and discover potentially transformative solutions.

Startups benefit from policy improvements that improve overall economic conditions as well as investments in digital and physical infrastructure.

To make it easier for startups to do business, existing startup policies must be implemented and inefficiencies in the bureaucracy must be eliminated.

Successful entrepreneurs assisting younger firms, which is prevalent in mature startup ecosystems, must pick up speed.
List of 5 top Startups in India
Paytm

Flipkart

Byju's

Razorpay

Unacademy
Conclusion
Many industries have taken notice of the effort to become green, as companies are beginning to recognise how their activities influence the environment. Companies and start-ups in India appear to be making a concerted effort to save the earth and combat climate change by reducing energy consumption and waste through the use of recycled or renewable resources.
About Ebizfiling -
EbizFiling is a concept that emerged with the progressive and intellectual mindset of like-minded people. It aims at delivering the end-to-
end incorporation, compliance, advisory, and management consultancy services to clients in India and abroad in all the best possible ways.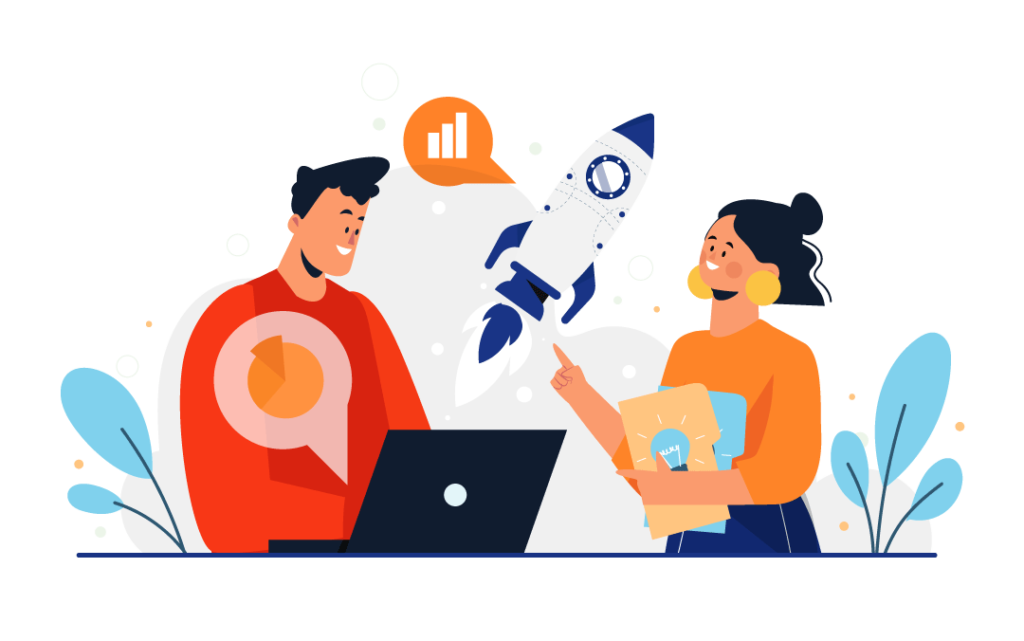 Reviews
I wanted to start my E-commerce business and couldn't find a way out until I came across Ebizfiling website. They helped me get through the whole process hassle-free. Thank you.

We are looking for company who provides registration and process for SSI certificate. We contact ebizfiling and they have done job for us in a smooth way. we really appreciate their service and quick turn around time. Special Thanks to team of ebizfiling India pvt. ltd.

Awesome work done by this team especially Ms Aishwarya and Mr Deepak....They followed everything on time and service cost was very competitive... Looking forward working with these awesome guys👏👏👏😍