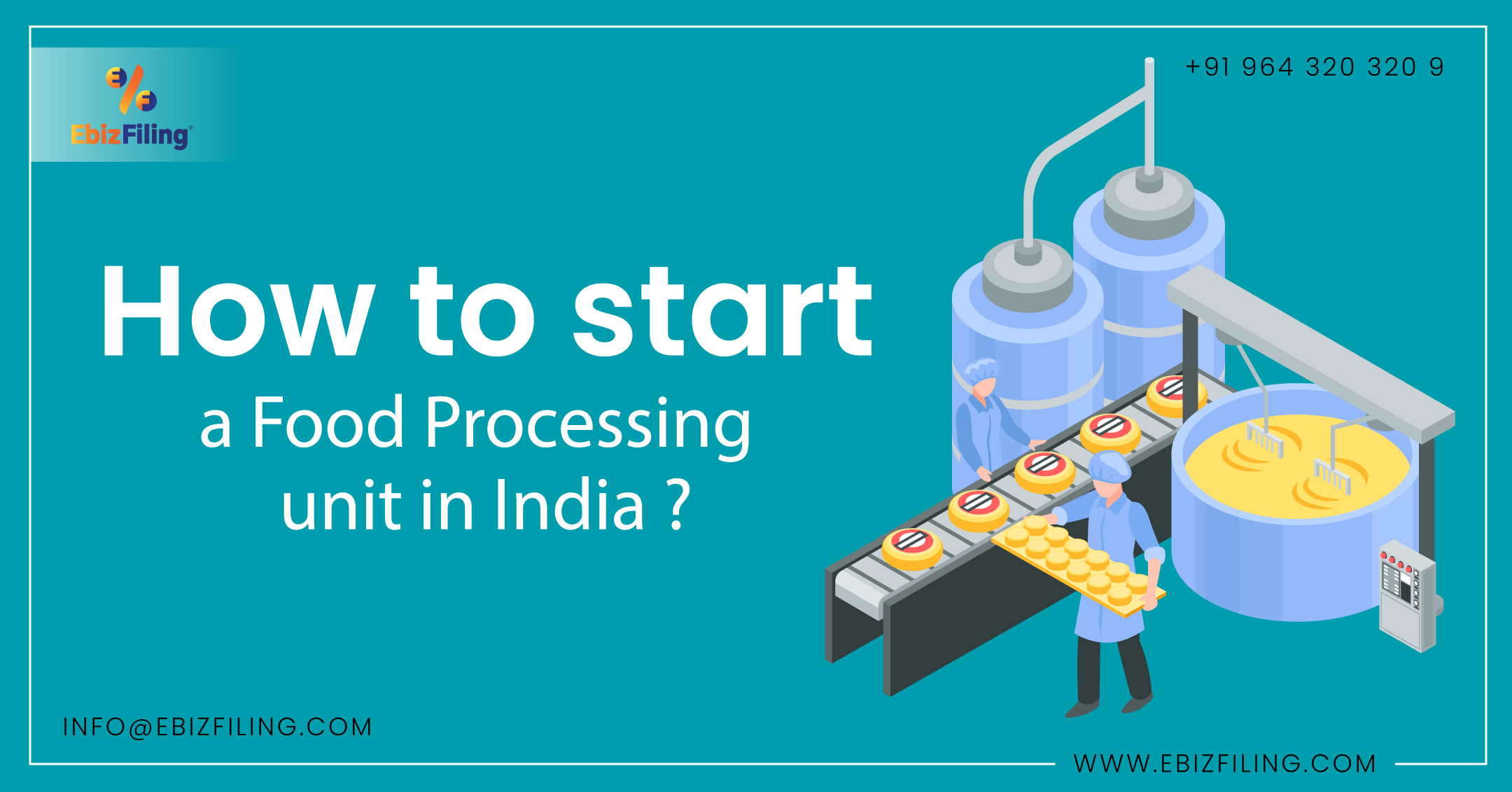 A complete guide on "How to Start a Food Processing Unit in India?"
How to Start a Food Processing Unit in India?
The Indian government has established many policies and initiatives to assist in the establishment of food processing plants in India, as well as to provide financial assistance to modernize the industry. An FSSAI license is required to start any food-related business. Food processing is a promising industry with numerous room for expansion. In this blog, we'll walk you through an efficient setup approach for a food processing unit, Business structure, Documents needed to register a food processing unit in India, and other related information.
What is the Food Processing Unit?
All of the procedures and techniques involved in transforming a raw material or a mixture of raw materials into a consumable product are included in the food processing Unit. Plantation, horticulture, agriculture, fisheries, and animal husbandry all use food processing facilities. Other industries that employ agricultural inputs to make edible items are included as well. This manufacturing sector has turned into a powerhouse of investment and profit.
How to start a Food Processing Unit?
Market Analysis and Research
Before launching a food manufacturing firm, you must first learn about the market and select a product that you can create without difficulty. You should consider the product's feasibility or the availability in the market while making your choice. Research into the industrial and economic outcomes of today's food processing systems. You may use market analysis and research to figure out, the size of the market, who your competitors are, and current trends.
As the owner of a food processing facility, you must collaborate with a variety of vendors. This would encompass everything from the POS system to cooking utensils and, of course, food supplies. Begin by making a list of your suppliers' wishes, connecting with them, determining your long and short-term budgets, and then selecting your partners. Check to see if the suppliers are charging more, as this could reduce your profit margins. Ensure you are a good negotiator. Begin your search for wholesalers online or by going to a wholesale retailer's store, a local farmer's market, which are examples that can help you in selecting suitable suppliers.
Before you open your factory, you must first decide where it will be located. It is always a good idea to look for a place that is practicable and has easy access to resources such as raw materials, human resources transportation, electrical sources, among other examples. Only these variables, as well as the availability of raw materials in a particular place, can lead to an optimum site. You should also think about how perishable the food is and how long it will last. These two factors must be considered throughout the year in order to maintain a good and quality product.
Concentrate on a certain specialization or type of food production. This, however, should be a recipe you are comfortable with. You can produce food spices and other organic combinations, for example. Sticking to this specialty would be advantageous for you because you already know what raw materials and equipment are needed to make spices and mixes.
If you want to start a food production firm, you will need numerous people. To grow this firm, you will need factory workers, hire cooks, marketing, sales managers, Human Resources managers, and cleaners among other positions. Ensure you hire the correct people who will be able to do a good job. You will also require backup employees if one of your employees becomes unwell. Candidates with relevant expertise and a proven track record in their field should be hired. Maintaining your brand image can be made easier with the support of a capable team.
Benefits of setting up Food Process Business in India
The supply of raw resources is plentiful.
India is the ideal option because of its low production costs and attractive fiscal incentives.
Due to rising demand from the bulk of the urban middle-class population in India, this is a promising business.
Changes in consumer habits also benefited Food processing Business
Business Structure that can be Registered as a Food Processing unit in India
If a foreign person wishes to start a business as a Food Processing unit or company in India then he may register his business as an Indian Subsidiary However the answer for "How to start a business in India?" remains the same. So, let us have a look at the process for starting a business.
Flow chart of Food processing unit Registration in India 


With many entities looking to set up business in India, there are a few things to consider when you're going for registering your business in India. With that in mind, we're happy to present a few fundamental documents/requirements that are necessary for registering any business in India. Below is the list of documents required to start a business in India.
Documents required to start a Food Processing Unit in India


License and Registration for Food Processing unit in India
The Food Safety and Standards Authority of India requires all food manufacturing companies to get FSSAI registration. In addition to FSSAI registration, a food processing unit can apply for trademark registration if it wants to sell its products under a distinct brand name. If the manufacturer intends to export products, an Import Export Code, or IE Code, will be necessary.
Start-Up India Registration
Now if you are a Start-Up, then you might require some more registrations and licenses, what are they? Let us have a look at the whole list of Registrations and Licenses required for registering a business as a startup in India.


Conclusion
This blog has clearly shown that establishing a new food processing plant in India necessitates a comprehensive and well-defined approach. As a result, business owners must have a thorough awareness of legal consequences in order to ensure that a manufacturing unit's basis is solid. Before starting a new business, one must deal with a mountain of paperwork and legal ramifications. The EbizFiling specialist can provide you with the necessary patronage to comply with existing bylaws.
About Ebizfiling -
EbizFiling is a concept that emerged with the progressive and intellectual mindset of like-minded people. It aims at delivering the end-to-
end incorporation, compliance, advisory, and management consultancy services to clients in India and abroad in all the best possible ways.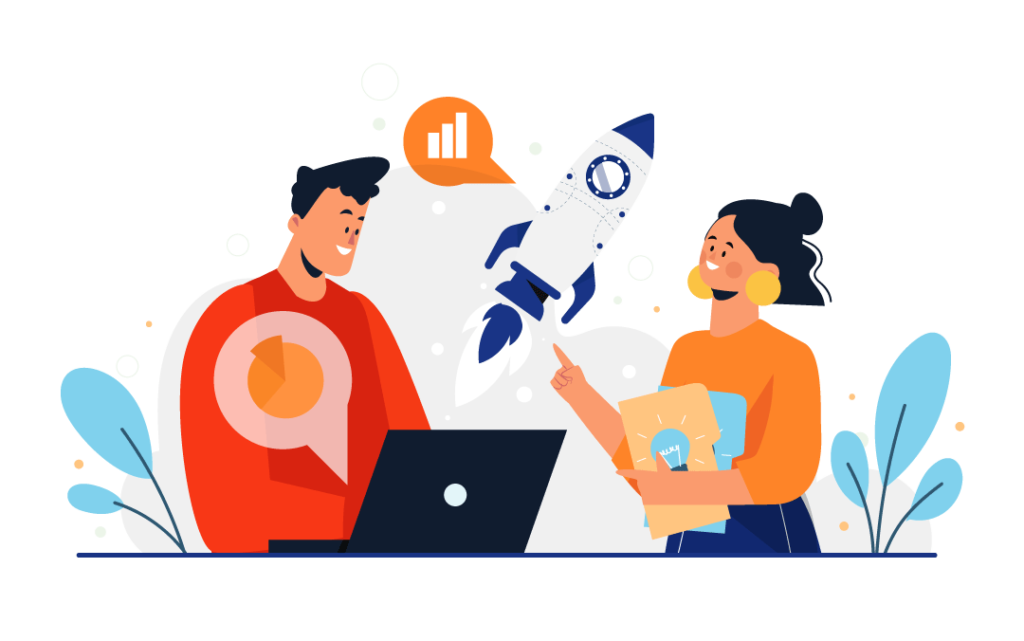 Reviews
Highly professional and Corporative. I would strongly recommend your company, Thank you Ebizfiling.

Professional,Knowledgeable & Creditable. Recommended for Business organization looking for services pertaining to Incorporation, Secretarial Service, Compliance, Very Prompt service and Proactive Approach! Excellent service. Always available and prompt response.

I am a satisfied customer of Ebizfiling. I would surely recommend it to others.