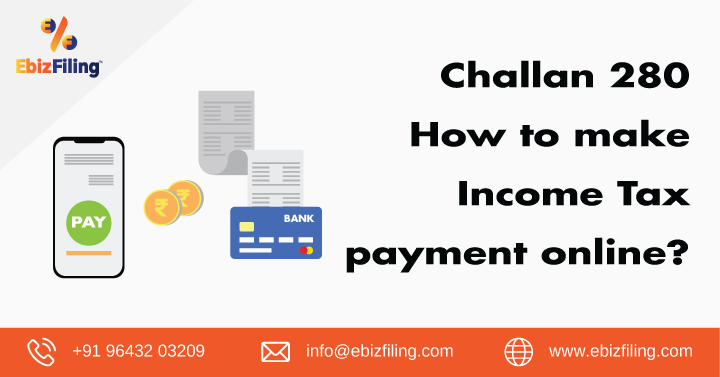 How to make income tax payment online in Challan 280?
Income tax payment online in Challan 280
What is Income Tax?  
An income tax is a tax that governments impose on income generated by businesses and individuals within their jurisdiction. The Government of India decides the rate of income tax as well as income tax slabs on which individuals are taxed. Those under higher income slabs are taxed at higher rates. The taxable income slabs are changed from time to time, keeping in mind the price levels. Income Tax Payment needs to be made in relevent Challans like Challan 280, ITNS 281, ITNS 282, ITNS 283, ITNS 284
What is Challan 280 in Income Tax?
Challan No. / INTS 280 is required to be used for the payment of Income Tax. The payment of the Income Tax may be in the form of Advance Tax, Self Assessment Tax, Tax on Regular Assessment, Surcharge, Tax on Distributed Profits or Tax on Distributed Income.
This article will help you on how to make the Income Tax payment online in Challan 280.
Income tax in India is a direct tax applied on the income or earnings in a financial year by the Government of India. Pay your Income Tax with Ebizfiling. To know more, visit Ebizfiling.com or call on 9643203209.
Steps on How to make Income Tax Payment online?  
Step-1: To pay taxes online, login to the official website of the Income Tax Department and click on the e-payment section.   

Step-2: Select the relevant Challan i.e. ITNS Challan 280 for 'Income Tax and Corporate Tax'

Step 3: Choose your preferred type of payment from the Advance Tax, Self Assessment Tax, Tax on Regular Assessment, Surcharge, Tax on Distributed Profits or Tax on Distributed Income.

Step 4: Select Mode of Payment– Payment via Debit Card / Internet banking.

Step-5: Enter PAN details and other mandatory Challan details like accounting head under which payment is made, address of the taxpayer, mobile number and the bank through which payment is to be made etc.  

Step-6: On submission of data entered, a confirmation screen will be displayed. If PAN is valid as per the ITD PAN master, then the full name of the taxpayer as per the master will be displayed on the confirmation screen.  

Step-7: On confirmation of the data so entered, the taxpayer will be directed to the net-banking site of the bank.  

Step-8: The taxpayer has to login to the net-banking site with the user id / password provided by the bank for net-banking purpose and enter payment details at the bank site.  

Step-9: On successful payment a Challan counterfoil will be displayed containing CIN, payment details and bank name through which e-payment has been made. This counterfoil is proof of payment being made.  

Step- 10: Save the Payment receipt to have a look at the income tax payment details whenever required.
Source: Income tax Department website.
About Ebizfiling -
EbizFiling is a concept that emerged with the progressive and intellectual mindset of like-minded people. It aims at delivering the end-to-
end incorporation, compliance, advisory, and management consultancy services to clients in India and abroad in all the best possible ways.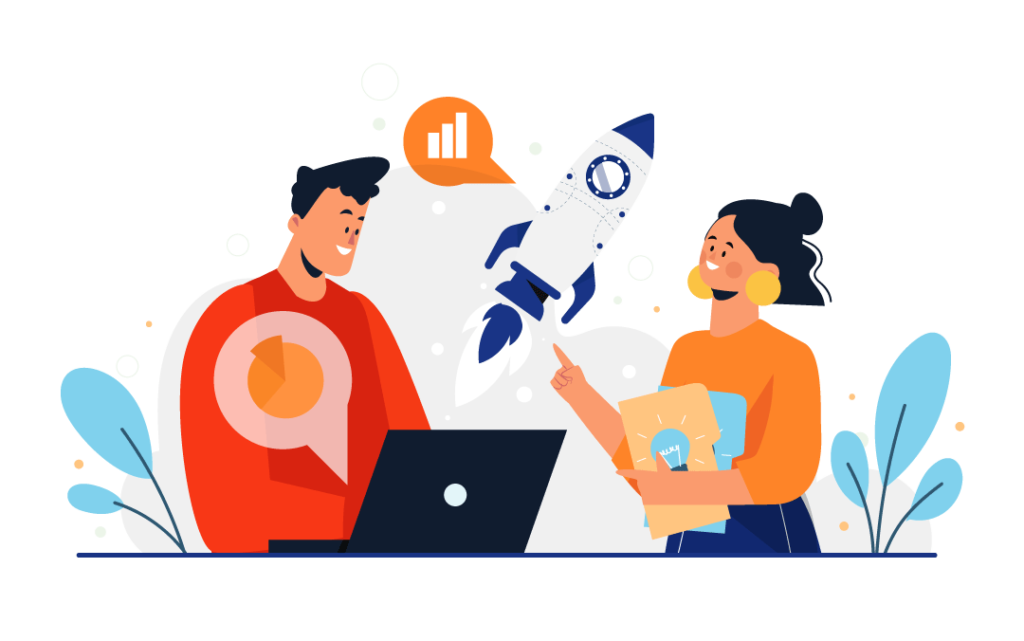 Reviews
I've received great support even during these times of distress. Thank you so much, and a special shout to Nilesh who has been extremely supportive.

These guys deliver on their promise..

Awesome Service! I am very happy with the way the process is being handled. Snehal also followed up constantly to ensure that the items are completed on time successfully. Thanks for your service.