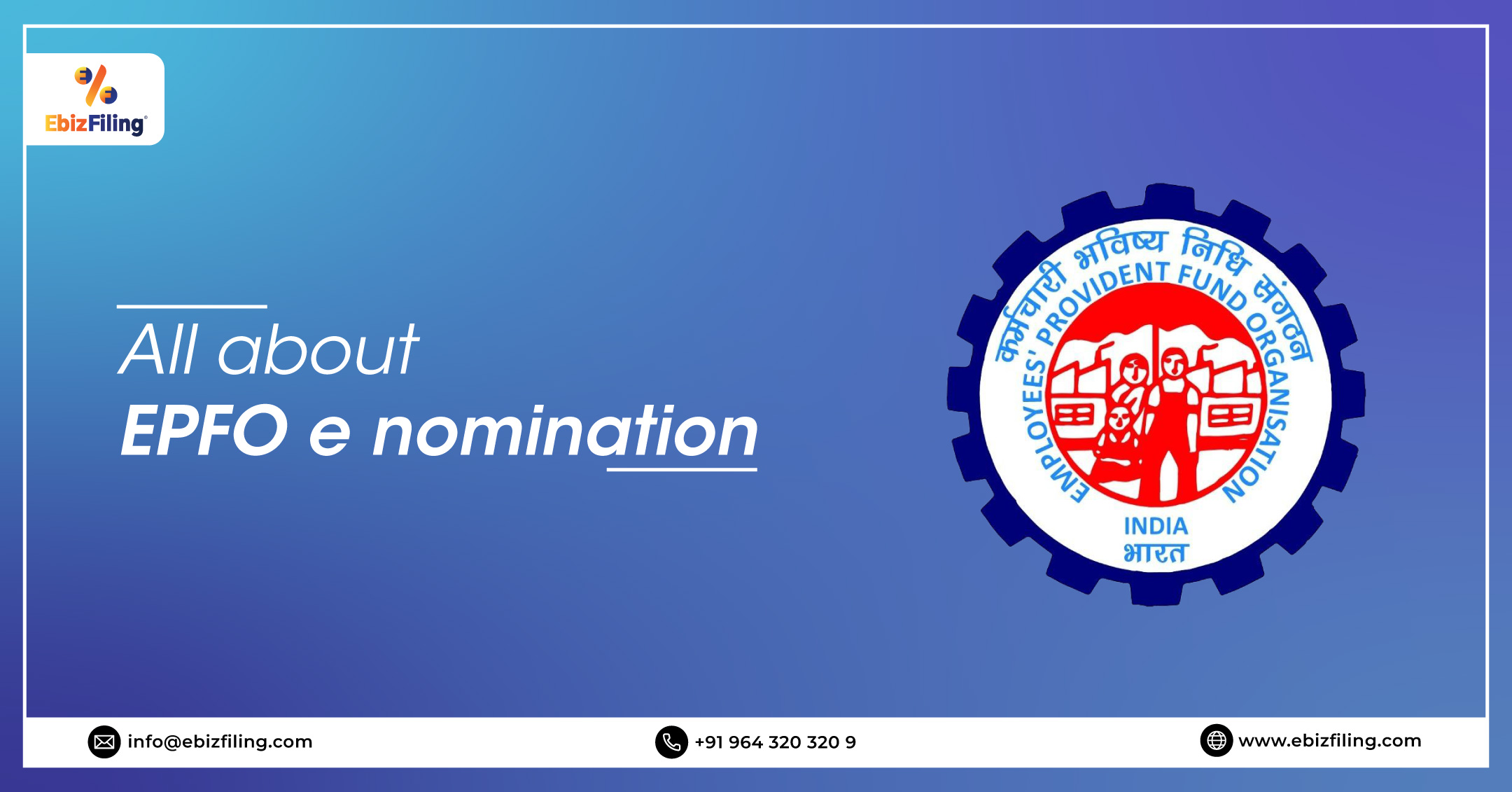 All you need to know on "How to file e nomination in EPFO?"
"How to file e nomination in EPFO?", Advantages of  EPFO E Nomination and EPFO E Nomination Rules
Introduction
The EPFO (Employee Provident Fund Organization) just made e-nomination for PF accounts mandatory. According to the notification, users will not be able to see their PF Account balance unless they file an e-nomination with EPFO. In this article information on EPFO E Nomination, "How to file e nomination in EPFO?", And benefits of EPFO E Nomination.
Information on EPFO (Employee Provident Fund Organization)
EPFO (Employees' Provident Fund Organization) offers three programmes with three different goals to assist working people in saving for retirement. Employees' Deposit Linked Insurance (EDLI), Employees' Provident Fund (EPF), and EPS (Employees' Pension Scheme) Scheme are examples of these, which provide savings, pensions, and insurance coverage, respectively.
To private sector employees, the government-run retirement fund authority offers EDLI as a combination of EPF and EDS. Under the EDLI, an employee's maximum benefit is set at INR 7,00,000.
Advantages of  EPFO E Nomination 
High interest rates on the portion of the salary that has accumulated. In the event of retirement, resignation, or death, this can be rescinded.
Partial withdrawals are permitted for major expenses such as weddings, education, and so on.
In the event of the account holder's death, the nominee or dependent (spouse, children, and parents) have the ability to withdraw monies accumulated (in EPF, EPS, and ELDIS).
EPFO E Nomination Rules
When it comes to EPF e nomination and EPS e nomination, the rules are different. Below are the e nomination rules for EPF and EPS:
According to the EPF Scheme of 1952, individuals with family can nominate any one or more family members.
If a member does not have a family, he or she may suggest another member; but, if the person does have a family, the nomination will be nullified.
The EPF Nomination Scheme also applies to the EDLI Scheme.
In the specified form, the member must list the names of his or her spouse and all of their children.
If a member does not have a family, just one individual can be nominated. However, once a person has a family, the nomination becomes invalid.
How to file E Nomination in EPFO?
Visit to the EPF Portal and login to the portal using Universal Account Number (UAN) and password. The UAN is a 12-digit number issued by EPFO.
Under the 'Manage' tab, choose e-nomination.
On the screen, click the 'Provide Details' option, then the 'Save' button.
To change the family declaration, click 'Yes.'
Select 'Add Family Details' from the drop-down menu.
If you want to add more than one nomination, click 'Add now.'
You will need to submit the nominee's Aadhaar number, name, date of birth, relation, gender, address, guardian (in the event of a minor beneficiary), bank account information (optional) and a photograph (size not exceeding 100KB). You will also be asked how much of your stock you want to gift to the candidate.
Select 'Save Family Details' from the drop-down menu.
To disclose the entire number of shares, go to 'Nomination Details.' Consider that if there are many nominations, the cumulative percentage of the nominees' shares equals 100 percent.
Select 'Save EPF Nomination' from the drop-down menu.
Go to the 'Manage' page and select the 'e-nomination' option. 'Pending Nomination' is displayed.
To generate a one-time password (OTP), click 'e-sign' and send it to the Aadhaar-linked mobile number.
A new webpage will appear, you need to enter your Aadhaar ID information.
You will be taken to a tick box where you can consent to the use of your Aadhaar data for e-KYC services.
Please re-enter your Aadhaar or Virtual ID. Now, click 'Get OTP,' which will be sent to the Aadhaar database's registered mobile number.
Enter the OTP that was sent to your registered mobile phone. Check the box to indicate that you agree. Finally, press the 'Submit' button.
You have successfully completed the EPFO e-nomination. Recheck 'E-Nomination' under the 'Manage' tab.
Nomination Successful status will be displayed in the Nomination history section.
FAQs on EPFO (Employee Provident Fund Organization) Nomination
1. Is it possible to add an e-nomination offline to my PF account?
Yes, you can make changes to your nominees in your PF account while offline. To do so, you must complete and submit PF Form 2 to the appropriate regional PF office. In most cases, the offline process takes a long time. As a result, the EPFO has permitted e-nomination via its official website.
2. Is e-nomination required for advance claim submission?
No, it is not a compulsory requirement for advance claim submission.
3. Is it possible to add more than one nominee to my PF account?
Yes, you can add numerous nominees to your PF Account and give each of them a different number of shares.
4. Will the earlier nomination continue if a previously unmarried member marries?
In this situation, they will have to file a fresh nomination.
Conclusion
The EPF nomination is one of the most important aspects of an EPF account. In the tragic event of the account holder's death, the nominee is entitled to the full accrued corpus as well as other benefits. As a result, you must use EPFO e nomination to add a candidate to your EPF account.
About Ebizfiling -
EbizFiling is a concept that emerged with the progressive and intellectual mindset of like-minded people. It aims at delivering the end-to-
end incorporation, compliance, advisory, and management consultancy services to clients in India and abroad in all the best possible ways.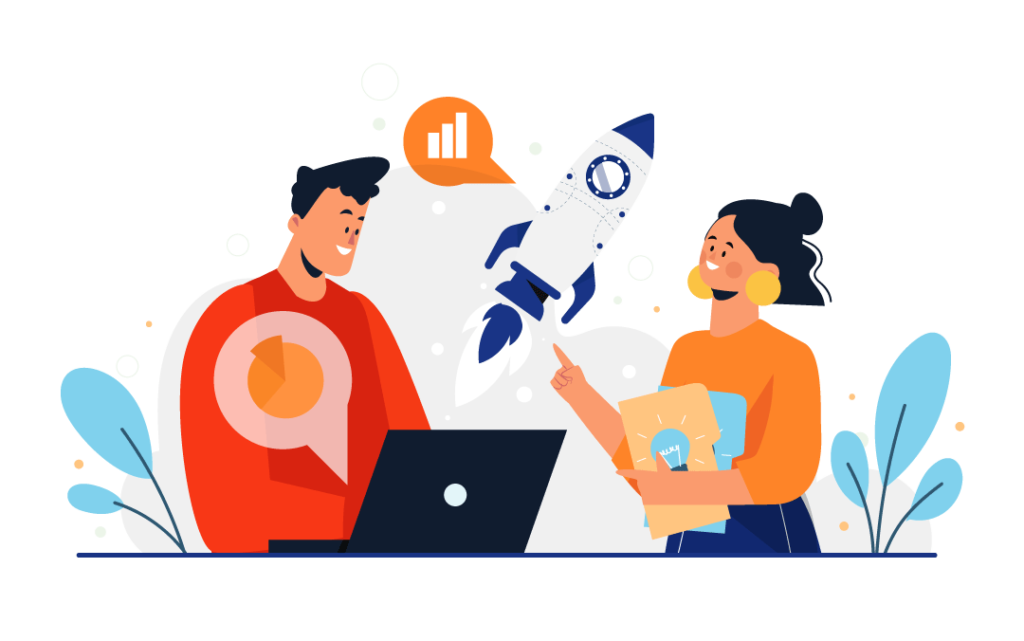 Reviews
I am very happy with the way they serve their clients. They are focused on providing the best help that they can and are result oriented.

I was new as an Entrepreneur when I had seen their post on social media. I contacted them regarding proprietorship and realized they their pricing is incomparable in the market also their services are really prompt. Thank you, Ebizfiling.

Your working team is genius. Thanks.