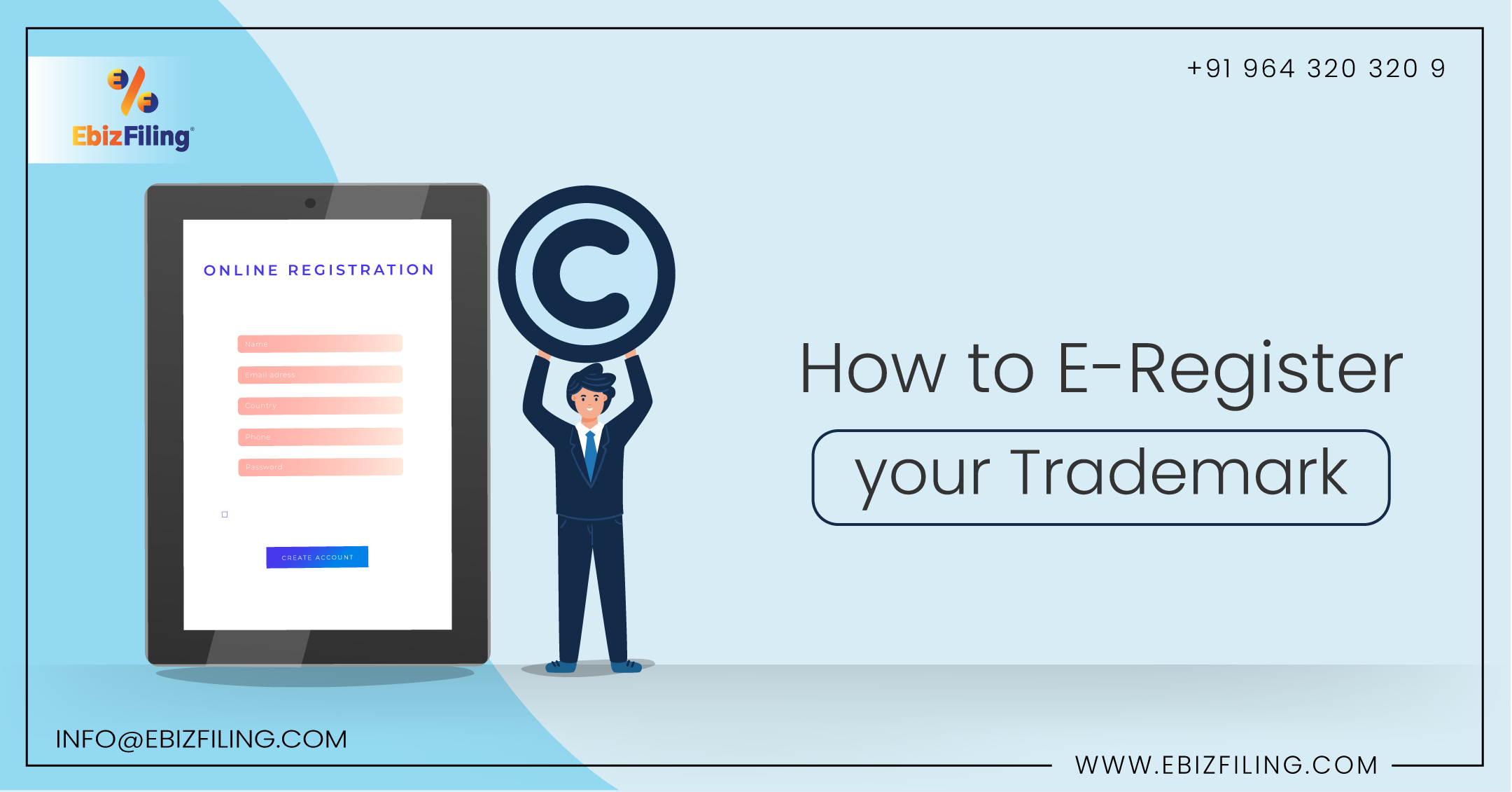 How to E-Register Your Trademark? And Information on Trademark Status Application
A complete guide on "How to E-Register Your Trademark?" And  Trademark Status Application
Introduction
A Trademark is valuable to a company because it aids in the creation and protection of a brand image. The e-register platform allows you to register your Trademark online. While receiving an acknowledgment after manual filing can take up to 15-20 days, it can be received immediately after e-filing the application. This means you can utilize the TM sign nearly immediately after completing the application process. In this article information on "How to E-Register Your Trademark" And other information on E-Trademark Registration is mentioned.
What is Trademark?
A Trademark is a sort of intellectual property that consists of a recognizable sign, design, or expression that identifies and distinguishes products or services from a specific source. An individual, a business organization, or any other legal entity can hold a Trademark.
Points to keep in mind for "E Trademark Registration in India"
Any individual claiming to be the owner of a Trademark that he uses or intends to use may apply for registration in writing in an authorized manner.

The trademark, the goods/services, the applicant's name, and address, the agent's name and address (if applicable) with the power of attorney, and the mark's period of use should all be included in the application.

The application must be written in either English or Hindi. It should be filed in the proper location.

The applications can be submitted in person at the respective office's Front Office Counter or via mail.

TrademarkApplication can also be filed electronically through the official website's e-filing portal, at that time entity is entitled to give all the relevant information.
How to E-Register Trademark Online?
The corporation can begin the e-registration process with the assistance of a licensed trademark attorney. It is a proactive technique of Trademark registration because it allows the corporation to finish the entire process in 6 to 8 months rather than waiting two years for a registered trademark. The stages for e-registration of a Trademark are as follows.
Trademark Classification and Trademark Search 
The Trademark search is the initial step in the Trademark registration process. Once you have decided on a trademark, conduct a Trademark search to see if it is unique or not. If a similar or identical trademark has already been registered, you must edit or change yours before proceeding. You can move forward with the classification process if the Trademark is judged to be original and free of offensive and particularly protected Trademark.
Trademarks are divided into 45 categories. You must identify the classes that apply to your business based on the items and services it provides, and then file for a Trademark in each of those classes. Only those classes guarantee Trademark protection for your mark, therefore you must be careful while choosing.
Application for E-filing Trademark Registration
To e-register through the Trademark Registry's online portal, you'll need the following information.
Name of the Applicant.

The applicant's identity must be verified, as well as the sort of business (along with the class).

Goals for the company.

Name of the logo / brand / slogan (desired trademark).

Address for Registration.
The applicant is given a Trademark/application number that allows them to trace the progress of their application.
The TrademarkRegistry's internal procedure of Vienna Codification. The application for Vienna codification is sent if the Trademarkcontains figurative elements or logos. It is an international classification that allows you to search for a logo's Trademark for internal usage.
The application is checked for formality by the Trademark Officer. He verifies the information in the application and ensures that the case follows the Controller General of Patents, Designs, and Trademarks' rules and standards. A Trademark objection notice will be sent if the Trademark officer discovers any problems or requires additional information. Within 30 days of getting the notice, you must respond with appropriate explanations and documentation.
The Trademarkwill be published in a journal if the officer is happy with the response. If you do not comply, they will schedule a hearing at which you will be required to plead your position through a Trademark attorney.
For the next four months after the Trademark is published in a journal, anyone has the opportunity to file objections. If no objections are raised, the registration certificate will be issued, and your Trademark will be legally registered.
If there are any third-party oppositions, you must respond to them and, if necessary, appear at a Trademark hearing to present your case. Following the hearing, it will be decided whether or not your Trademark will be registered.
A Trademark certificate will be prepared and provided to you if you successfully pass the opposition phase (soft copy). You can then begin utilizing the R symbol next to your mark.
Trademark Status Application
You will be given an allotment number once you have received confirmation of the application's filing. With this allotment number, you can track the status of your application online. This will take time; provided there are no issues with the file, you should find out if your application has been approved or rejected in 18-24 months. This may take longer if there is a problem.
Files are prioritized based on their submission date, thus the longer it takes, the more priority your application will receive. Another advantage of filing the application is that once you have your allotment number, you can use the TM sign next to your mark even if it is not approved.
FAQs on Trademark Registration
1. What is the purpose of a trademark?
A Trademark serves four purposes in today's commercial world.
It specifies the goods and/or services as well as their source.

trademark registration ensures that the product's quality remains constant.

It promotes the products/services.

By registering Trademark it gives the goods/services a personality.
2. What are the advantages of Trademark Registration?
The owner of a trademark has the exclusive right to use the mark on the items or services for which it is registered, to identify this with the symbol (R), and to file infringement lawsuits in competent courts across the country. However, any constraints specified on the register, such as a limitation on the area of usage, apply to the exclusive right. Furthermore, where two or more people have registered identical or nearly identical marks due to unusual circumstances, such exclusive rights do not conflict.
3. Is it possible to have a registered Trademark withdrawn from the register?
On the grounds that the mark is incorrectly remaining on the register, it can be removed by submitting an application to the Registrar on a prescribed form. The Registrar can also issue a Notice for the withdrawal of a registered Trademark on its own initiative.
4. Is it possible to make any changes to the application or register?
However, the basic principle is that the Trademark application should not be significantly altered in any way that affects its identity. Changes are allowed as long as they follow the rules laid out in the subordinate legislation.
Conclusion
Trademarks are unique, exclusive symbols that are used to identify a company's products or services. It's possible to utilize photos, designs, signs, and even expressions. It is vital since it distinguishes your items from those of your competitors. It could be related to your business or product. Trademarks are protected intellectual property, which means they cannot be copied. Trademarks and their rights are protected under the trademark act of 1999.
About Ebizfiling -
EbizFiling is a concept that emerged with the progressive and intellectual mindset of like-minded people. It aims at delivering the end-to-
end incorporation, compliance, advisory, and management consultancy services to clients in India and abroad in all the best possible ways.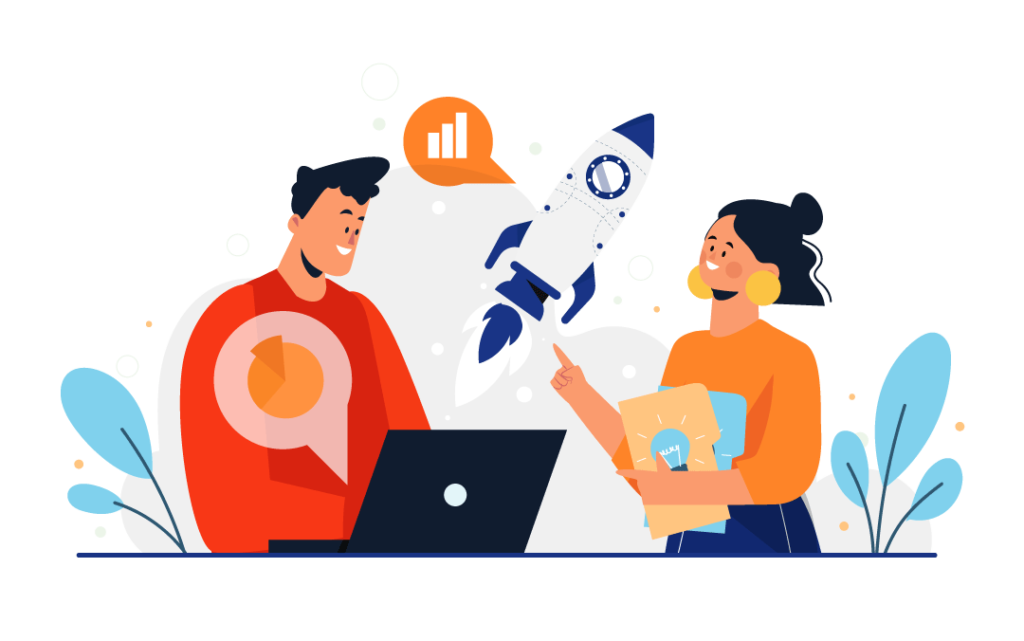 Reviews
They have a really good team of hardworking employees. I was guided and served very well.

I am definitely going to come back if ever I need your services. Too good!

I would like to thank your company personnel for their excellent support in registering and incorporating my LLP. Initially, I was very apprehensive about hiring someone from outside Mumbai and that too online, however, I am very much pleased to inform that my choice did not err.It was Compliance Manager Drashti who instilled confidence in your organization by providing timely and helpful advice regarding formation of LLP. She also ensured that I received all the information regarding LLP before I register for your services.After the registration and payment, it was Asst. Compliance Manager Abhishek who coordinated with me for DSC, DIN, LLP Name Approval, Incorporation Certificate and PAN / TAN. He was always there to attend my calls whenever I needed clarifications or doubts regarding the subject. It was his cool attitude and follow-ups that really impressed me.Last but not the least, I must also appreciate the efforts of Asst. Compliance Manager Parin for helping me in shortlisting the right activities of "n" number of activities, to be registered for SSI / MSME registration.I would once again like to commend Ebizfiling and their team of Drashti, Abhishek and Parin for their professionalism, superlative skills and for the job well done. I have no hesitation in recommending their services to others.Keep up the good work.