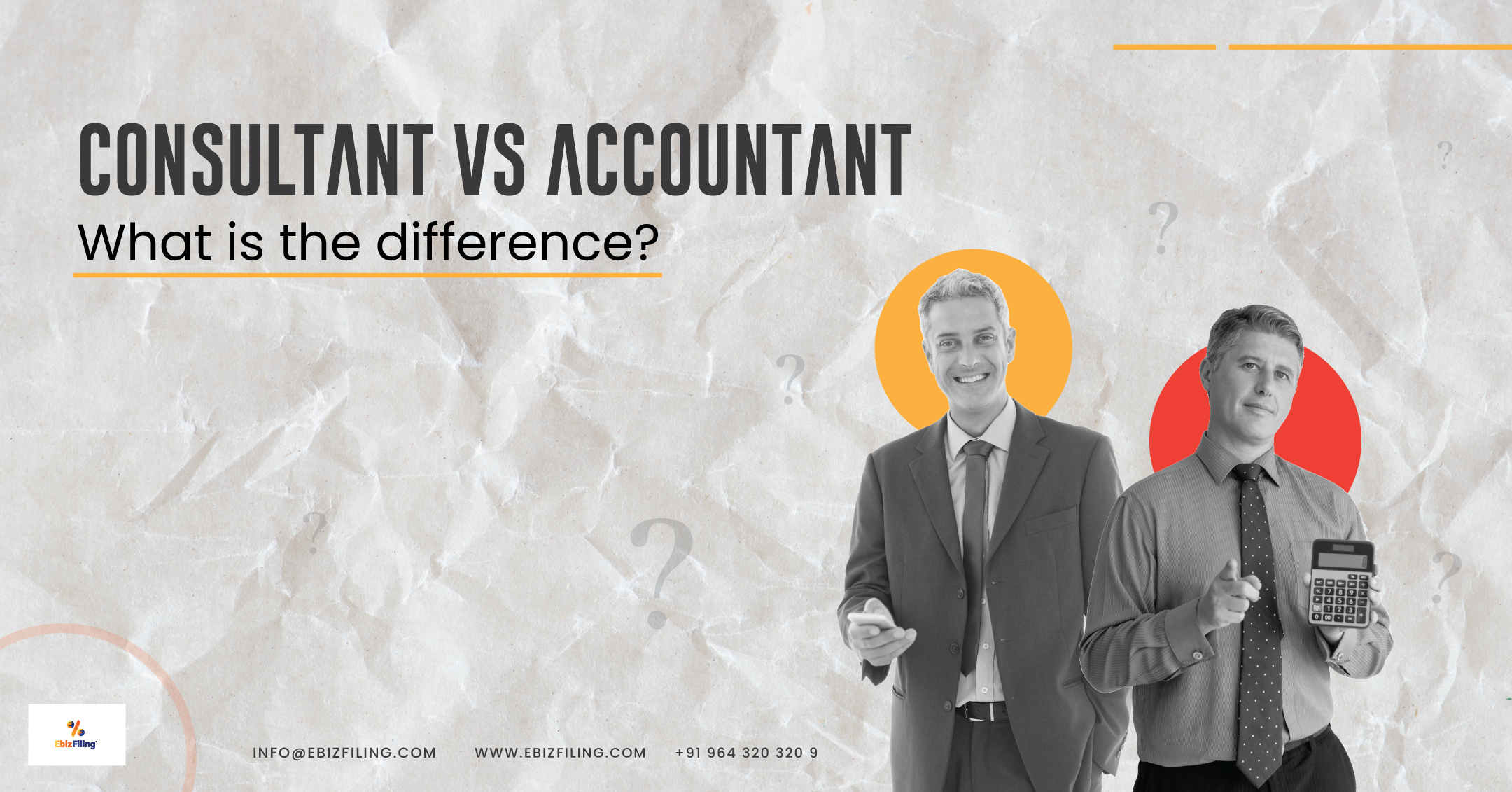 What is the difference between Consultants and Accountants?
4 key differences between Consultants and Accountants
Introduction
A consultant is someone who provides professional or expert advice in a specific field. An accountant is a person who is in charge of an individual's or organization's financial records. Consultants and accountants both collaborate with clients to provide services that are critical to the client's business. However, there are some significant differences between these two occupations. In this article, we will look at the differences between consultants and accountants.
An accountant of a company
Accountants are in charge of keeping financial records and ensuring that taxes are paid on time and correctly. They could work for an accounting firm, a company, or the government. Accountants usually have a bachelor's degree in accounting or a closely related field. Accountants who are CA (Chartered Accountant) must pass an exam. There are a lot of benefits of an accountant in a company. Accountants track income and expenses, prepare financial statements, and perform other tasks using a variety of software programmes. They may also offer financial advice, such as investing or saving for retirement.
Benefits of an accountant in a company
The benefits of an accountant in a company are listed below-:
Avoid tax penalties and fines.
Assist you in expanding your business
Reduce your tax liability.
Manage your company's finances.
Assist in the filing of a company's ITR
Consultant of a company
Consultants are professionals who provide expert advice in a specific field. Businesses typically hire them to assist them in solving specific problems or achieving specific goals. Consultants typically have extensive experience in their field and can provide fresh perspectives to assist businesses in improving their operations. Business Consulting Services are typically approached on a project basis, which means they are hired for a specific task and are not full-time employees of the company. There are a lot of benefits of a Consultant in a company. Depending on the scope of the work, consulting projects can last a few weeks or several months.
Benefits of a Consultant in a Company
The benefits of a Consultant in a company are listed below-:
Assist in developing a strategy with attainable goals.
Propose consistent technologies for your company in order to improve processes.
Increase functional team dynamics by optimising operating and service costs.
They will use their experience to propel business growth.
What is the difference between Consultant and Accountant?
A bachelor's degree in business administration, economics, or another related field is typically required for consultants. A master's degree in business administration or a comparable advanced degree is also common among consultants. Consultants must have several years of experience working in the business world in addition to their education before they can start their own consulting firm or be hired by an established company. Accountants must have a bachelor's degree in accounting or a closely related field. Some accountants further their education by obtaining a master's degree in accounting or taxation. Accountants must pass the Chartered Accountant (CA) exam in addition to their education to obtain their licence.
Accountants perform their work in a range of settings, such as offices and commercial settings. For meetings or conferences, they might travel to the sites of their clients. Although they work in a variety of settings as well, consultants often enjoy greater independence than accountants because they are self-employed. This implies that consultants can work from home or other locations as they see fit. During tax season, when businesses file their taxes with the government, accountants frequently put in lengthy hours. To fulfil due dates, accountants could put in extra hours during this period. Although most consultants work standard business hours, others do so if they have deadlines for particular assignments.
A strong analytical foundation is required for both consultants and accountants. They must possess the skills necessary to comprehend complex data sets, spot trends, and reach judgements in light of their findings. As it enables them to offer insights and recommendations to their clients or employers, this is a crucial ability for both vocations. Additionally, consultants need to be good communicators. They must be able to concisely and simply communicate to their clients their findings and recommendations. Additionally, they must be able to establish and sustain relationships with their clients over time. Strong attention to detail is essential for accountants. They must have the ability to precisely input data, examine financial figures, and spot mistakes. Additionally, they must be able to speak clearly with clients about their financial situations and offer advice on how to make them better.
Some tasks performed by consultants and accountants are similar, such as determining a client's business needs and providing them with recommendations on how to enhance their operations. The precise jobs they carry out for clients, however, vary. An accountant, for instance, would provide financial analysis for a client, whereas a consultant might give advice on organisational changes or strategic direction. The fact that accountants virtually exclusively work with numbers whereas consultants use their knowledge of numerous industries to advise clients is another significant difference between these two professions. Every day, accounting services in an organisation perform basic activities like data entry and bookkeeping. A consultant works less frequently and offers advice on topics that can help a business expand.
Final Thoughts
Accountants and consultants offer various services to the company. However, both of their contributions are crucial to senior management's ongoing operations and upcoming decisions.
About Ebizfiling -
EbizFiling is a concept that emerged with the progressive and intellectual mindset of like-minded people. It aims at delivering the end-to-
end incorporation, compliance, advisory, and management consultancy services to clients in India and abroad in all the best possible ways.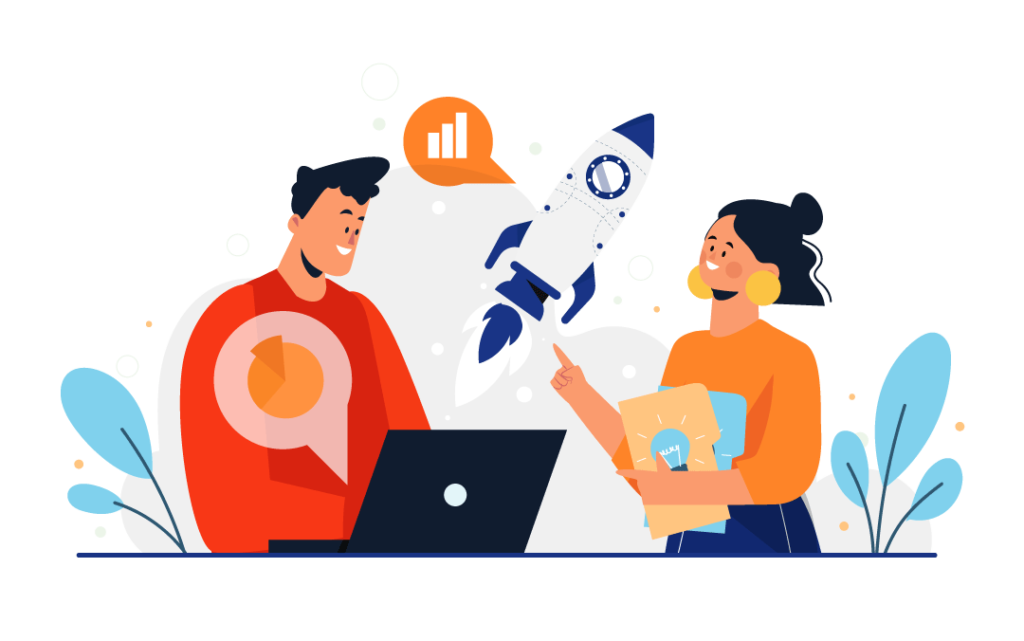 Reviews
I would give them 4 stars for their efficiency and pricing.

Took trademark registration from Ebizfiling india private limited service was excellent thank you 😊